| | | |
| --- | --- | --- |
| | | |
In-House Training Program
Welcome to the Purchasing Division's In-House Training page.
The West Virginia Purchasing Division is pleased to announce its 2017 In-House Training program schedule. The program will include various purchasing-related workshops, ranging anywhere from one to six hours in length.
Workshops offered include, but are not limited to: An Introduction to West Virginia's State Purchasing Process, a day-long session teaching the basics of the state purchasing process to individuals with two years or less procurement experience; Solicitation Process: From Pre-Planning to Award; Vendor Registration; Electronic Business with West Virginia; Preparing and Evaluating an RFP; wvOASIS Procurement; and more.
All workshops are free and will be held in the West Virginia Purchasing Division's 1st Floor Conference Room, Capitol Complex Building 15, or the Regents Room of the State Training Center, Capitol Complex Building 7. Registrants will be notified of the assigned location at least one week prior to each training.
The West Virginia Purchasing Division is located in Capitol Complex Building 15, 2019 Washington Street, East, in Charleston. The State Training Center is located on the 2nd floor of Capitol Complex Building 7 in Charleston.
Please note that space is limited and attendance for all classes is given on a first-come, first-served basis, so please register early!
Registration Instructions: After viewing the 2017 Registration Form and Workshop Summary, please email Samantha.S.Knapp@wv.gov with the attached training registration form completed. You may also mail or fax your request form to:
West Virginia Purchasing Division
Attention: Samantha Knapp
2019 Washington Street, East
Charleston, WV 25305
FAX: (304) 558-6026
You will receive a confirmation email once your request is processed.
For additional information, please contact the Ms. Knapp by telephone at (304) 558-7022 or by email at Samantha.S.Knapp@wv.gov.
To register please see the registration form below: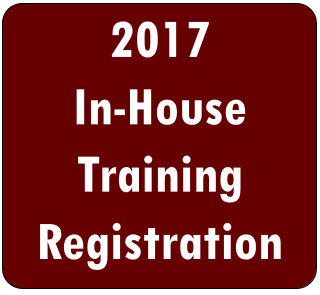 ---
Fixed Assets Training Program
The West Virginia State Agency for Surplus Property (WVSASP), in partnership with the West Virginia Purchasing Division, is pleased to announce a new training opportunity for state agency Asset Management Coordinators. Each year, agencies are required to submit a certification to the Purchasing Division that they have entered all of their agency's reportable fixed assets into the wvOASIS Fixed Assets System. However, following the implementation of wvOASIS's Phase C, there have been questions regarding how to properly enter fixed assets into the new system.

This new training opportunity will allow individuals to work one-on-one with WVSASP Fixed Assets/Inventory Unit personnel to practice hands-on procedures in the system with agency-specific items while receiving immediate feedback on the process. Only those state employees responsible for adding, maintaining, and certifying his or her agency's fixed assets, as well as retiring property no longer needed by the state agency, are permitted to attend.

Space will be provided on a first-come, first-served basis, and will be limited to four individuals per session. Each session will last approximately three hours and will take place in the WVSASP conference room, located in its administrative building at 2700 Charles Avenue in Dunbar.

Questions regarding these training sessions may be directed to Sherry Fewell at (304) 356-2424 or Sherry.L.Fewell@wv.gov. Questions regarding registration may be directed to Samantha Knapp at (304) 558-7022 or Samantha.S.Knapp@wv.gov.
---
[HOME] [SITE MAP] [CONTACT US] [SEARCH]
Privacy Information
© 2017 State of West Virginia
All Rights Reserved