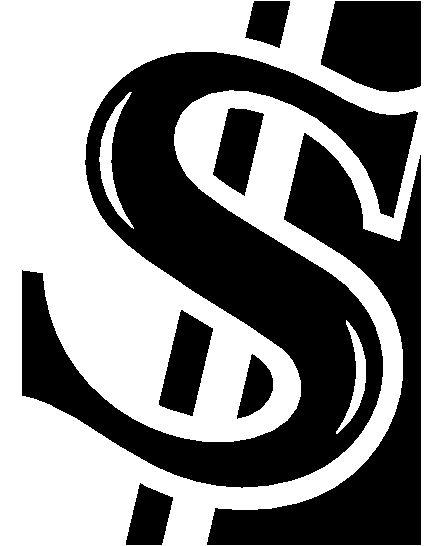 WEST VIRGINIA PURCHASING DIVISION
PROCEDURES HANDBOOK
SECTION 1: GENERAL INFORMATION
1.0 GENERAL INTRODUCTION
1.1 Mission Statement: The mission of the West Virginia Purchasing Division is to provide valued services to our customers by making sound and effective decisions in accordance with state law. As a customer-driven organization, we strive to exercise prudent and fair spending practices in acquiring quality goods and services in a timely fashion at the lowest possible price; to continually improve the services we offer to maximize the efficiency of state government; and to provide leadership and guidance to our customers – state agencies, vendors, legislators and the general public – while building lasting business relationships.
1.2 Statutory Authorization: The Purchasing Division was created and its duties are defined in the West Virginia Code, §5A-3-1 et seq. According to the Code, "the Purchasing Division was created for the purpose of establishing centralized offices to provide purchasing, and travel services to the various state agencies." The Purchasing Division offers many other services to state agencies, political subdivisions, and the vendor community. These programs include, but are not limited to, Acquisition and Contract Administration, Surplus Property Program, Travel Management, Purchase Order Encumbrance and Inventory Management.
1.3 Regulatory Authorization: The Purchasing Division functions in adherence to its Code of State Rules (148 CSR 1). This Legislative Rule is included in this manual in Appendix D and serves as an explanation and clarification of operative procedures for the purchase of commodities and services by the Purchasing Division. It applies to all spending units of state government, except those statutorily exempted.
1.4 Required Use of Handbook: State procurement officers and their support staffs are required to use this handbook to perform procurement and other related activities.
1.5 Organization: The Purchasing Division is organizationally structured under the West Virginia Department of Administration. The sections within the division are detailed below:
Acquisition and Contract Administration Section:
Process all purchases expected to exceed $25,000
Statewide Contracts
Inspection Services
Contract Management
Communication and Technical Services Section:
Communication
Professional Development
Information Technology
Imaging and Records Retention
PO Encumbrance
Vendor Registration
Bid Distribution/Receipt
Program Services Section:
State and Federal Surplus Property Programs
Travel Management
Inventory Management (Fixed Assets)
To view the most recent organizational chart for the Purchasing Division, please visit http://www.state.wv.us/admin/purchase/orgchart.pdf.
1.6 Disclaimer: The Purchasing Division Procedures Handbook is provided for reference purposes only. This handbook may be amended or changed at any time at the discretion of the Purchasing Director to ensure compliance with the laws, rules and procedures of the Purchasing Division and the State of West Virginia. Exceptions to these guidelines require written requests to and approval by the Purchasing Director.
1.7 Public Records: All records in the Purchasing Division related to purchase orders and contracts are considered public records, although the timing of the release of certain documents to the public does vary. Documents like the solicitation and any addenda are released for public viewing as part of the bidding process so those documents become public as soon as they are released. Similarly, bids may be viewed immediately after bid opening pursuant to West Virginia Code § 5A-3-11(g). Other information relating to the evaluation and eventual award will not be made public until after an award has been made. An award is considered complete only if the contract has been signed by the Purchasing Division, approved as to form by the Attorney General's Office, encumbered and placed in the U.S. mail. When contract award information is released prior to a contract award, that information may be incorrect, premature or erroneous and cause work to begin or vendors to protest.
The Purchasing Division generally publishes copies of bid documents and contract awards in an effort to comply with public disclosure requirements. It also makes all disclosable documents related to the public procurement available for inspection during normal business hours and through Freedom of Information requests. Potential exemptions from the broad disclosure requirements are listed in the West Virginia Code §29B-1-4.
A vendor's submission of any information to the Purchasing Division puts the risk of disclosure on the vendor. A vendor may request (as described in the General Terms and Conditions) that certain information be exempted from disclosure under West Virginia Code §29B-1-4, but the Purchasing Division makes no guarantee that such a request will be honored.
Copies of records are available upon written request from the vendor. An electronic copy of imaged documentation may be obtained. Copies of most bids can be obtained from the Purchasing Division's website (www.state.wv.us/admin/purchase/bids).
1.8 Ethics: State procurement officers have the responsibility of purchasing commodities used in the operation of public programs and services in the most effective and efficient method available. In performing this task, certain guidelines based on the West Virginia Code must be followed. Our ethical standards must be of the highest degree since public funds are being used.
The Purchasing Division abides by the Code of Ethics created by the National Institute of Governmental Purchasing (NIGP), which is found in Appendix F.
1.9 wvOASIS Enterprise Resource Planning (ERP) System: The state's enterprise resource planning (ERP) system, which is referred to as wvOASIS, is a comprehensive suite of software modules that provide for statewide administrative functions, including financial management, procurement, asset management, personnel administration, payroll, time reporting and benefits administration.
This system is used for advertising solicitations $5,000 and more and awarding all procurements in excess of $2,500.
1.10 Violations: The laws that govern the public purchasing process are strict and demand the highest degree of discretion and ethical behavior. The West Virginia Code addresses penalties for violating purchasing procedures:
§5A-3-17: Purchases or contracts violating article void; personal liability
If a spending unit purchases or contracts for commodities or services contrary to the provisions stated in the Code or the legislative rule, such purchase or contract shall be void and of no effect. The spending officer of such spending unit, or any other individual charged with responsibility for the purchase or contract, shall be personally liable for the costs of such purchase or contract and, if already paid out of state funds, the amount may be recovered in the name of the state in an appropriate action instituted therefore. Provided, that the state establishes by a preponderance of the evidence that the individual acted knowingly and willfully.
§5A-3-29: Penalty for violation of article
Any person who violates a provision of the Code, except where another penalty is prescribed, shall be guilty of a misdemeanor, and, upon conviction thereof, shall be confined in jail not less than ten days nor more than one year, or fined not less than $10 nor more than $500, or both, in the discretion of the court.
§5A-3-30: Obtaining money and property under false pretenses or by fraud from state; penalties
It shall be unlawful for any person to obtain from the state under any contract made under the Code, by false pretense, token or representation, or by delivery of inferior commodities, with intent to defraud, any money, goods or other property, and upon violation thereof, such person shall be guilty of a felony, and, upon conviction thereof, shall be confined in the penitentiary not less than one year nor more than five years, and be fined not exceeding $10,000.
§5A-3-31: Corrupt combinations, collusions or conspiracies prohibited; penalties
It shall be unlawful for any person to corruptly act alone or combine, collude or conspire with one or more persons with respect to the purchasing or supplying of services, commodities or printing to the state under the Code if the purpose or effect of such action, combination, collusion or conspiracy is either to lessen competition among prospective vendors, or cause the state to pay a higher price than would be or would have been paid in the absence of such action, combination, collusion or conspiracy, or cause one prospective vendor or vendors to be preferred over one or more other prospective vendor or vendors. Any person who violates any provision of this section is guilty of a felony and, upon conviction thereof, shall be imprisoned in a state correctional facility not less than one nor more than five years, and be fined not exceeding $10,000.
§5A-3-32: Power of Director to suspend right to bid; notice of suspension
The Director shall have the power and authority to suspend, for a period not to exceed one year, the right and privilege of a vendor to bid on state purchases when the Director has reason to believe that such vendor has violated any of the provisions of the purchasing law or rules and regulations.
§5A-3-33: Review of suspension by Cabinet Secretary
Any vendor whose right to bid on state purchases has been suspended by the Director under the authority of West Virginia Code §5A-3-32, shall have the right to have the Director's action reviewed by the Cabinet Secretary (of the Department of Administration), who shall have the power and authority to set aside such suspension.
1.10.1 Additional Authority
In accordance with West Virginia Code §5A-3-3, the Purchasing Director has authority to issue a notice to cease and desist to a spending unit when the director has credible evidence that a spending unit has violated competitive bidding or other requirements established by this article and the rules promulgated hereunder. Failure to abide by such notice may result in penalties set forth in section seventeen of this article.
The West Virginia Code §5A-1-10(b) additionally outlines that the secretary of the Department of Administration shall issue a notice to cease and desist to any spending unit when the secretary has credible evidence that a spending unit has failed, whenever possible, to purchase commodities and services on a competitive basis or to use available statewide contracts. Failure to abide by such notice may result in penalties set forth in 5A-3-17 as noted above. These provisions fall outside of the Purchasing Division's authority; therefore, this provision applies to those agencies exempt from the Purchasing Division.
1.11 General Prohibitions: The commodities and services available on state contracts are to be used for official purposes only and are not available for employees of a spending unit for their personal use.
Additionally, the use of the State Purchasing Card shall not to be used as a payment method to circumvent contracts.