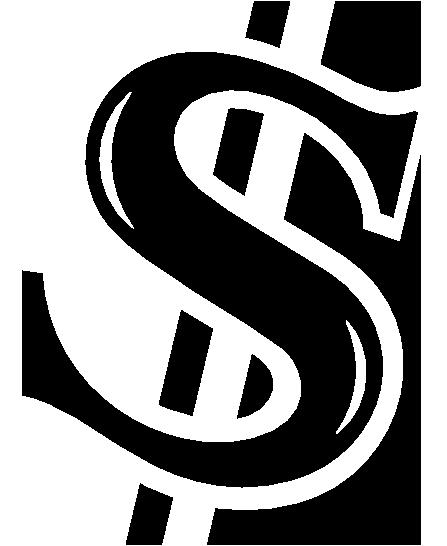 WEST VIRGINIA PURCHASING DIVISION
POLICIES AND PROCEDURES HANDBOOK
SECTION 1: GENERAL INFORMATION

1.0 GENERAL INTRODUCTION

1.1 Mission Statement:

The mission of the West Virginia Purchasing Division is to improve the quality and efficiency of the services provided to all spending units; to build lasting and respected relationships with the people and vendors who provide goods and services used by and for the people of West Virginia; and, to assure all West Virginians that the services we provide and the purchases we make are conducted fairly and honestly to produce economical and effective results.

1.2 Statutory Authorization: The Purchasing Division was created and its duties are defined in the West Virginia Code, §5A-3-1 et seq. According to the Code, "the Purchasing Division was created for the purpose of establishing centralized offices to provide purchasing, travel, and leasing services to the various state agencies."

The Purchasing Division offers many other services to state agencies, political subdivisions, and the vendor community. These programs include, but are not limited to, Acquisition and Contract Administration, Surplus Property Program, Fleet Management, Travel Management, Capitol Parking, Purchase Order Encumbrance and Inventory Management.

1.3 Regulatory Authorization: The Purchasing Division functions in adherence to its Legislative Rules and Regulations (148 CSR 1). This Legislative Rule is included in this manual in Appendix D and serves as an explanation and clarification of operative procedures for the purchase of commodities and services by the Purchasing Division. It applies to all spending units of state government, except those statutorily exempted.

1.4 Required Use of Handbook: State procurement officers and their support staffs are required to use this handbook to perform procurement and other related activities.

1.5 Organization: The Purchasing Division is organizationally structured under the West Virginia Department of Administration into two sections (the Acquisition and Contract Administration Section, and the Administrative Services Section) and the Director's Office.

The Acquisition and Contract Administration Section performs the following functions:
Processes all purchases expected to exceed $10,000;
Oversees the Purchasing Card Program; and,
Administers the Cooperative Purchasing Program which offers political subdivisions an opportunity to utilize existing statewide contracts issued by the Purchasing Division.
The Administrative Services Section includes a variety of units:
Automation
Administration
Fleet Management
Travel Management
Capitol Parking
Surplus Property
Record Management
STATE OF WEST VIRGINIA
Governor
Department of Administration
Cabinet Secretary
Purchasing Division
Director
Executive Assistant
Administrative Secretary
Legal Counsel
Architect
Acquisition and Contract Administration Section
Administrative Services Section
State Buying Teams
* Purchases over $10,000
* Construction Projects
* Professional and Business
Services
* Standards and Specifications
Administration Unit
* Encumbrance
* Inventory Management
* Records and Distribution
* Vendor Registration
Automation Unit
* Automated Purchasing System
* Network Support
* Web Services
Capitol Parking Unit
* Capitol Complex Parking
Fleet Management Unit
* State Fleet Program
Surplus Property Unit
* State and Federal Surplus
Property Programs
Travel Management Unit
* Travel Services
* Records Management
1.6 Disclaimer: The Purchasing Division Policies and Procedures Handbook is provided for reference purposes only. This handbook may be amended or changed at any time at the discretion of the Purchasing Director to ensure compliance with the laws, rules and policies of the Purchasing Division and the State of West Virginia. Exceptions to these guidelines require approval of the Purchasing Division.

1.7 Public Records: All records in the Purchasing Division related to purchase orders and/or contracts are considered public records. The only exemptions to disclosure of information are listed in the West Virginia Code, §29B-1-4. Primarily, trade secrets as submitted by a vendor are the only exemption to public disclosure by the Purchasing Division. All bids, proposals, or offers submitted by vendors shall become public information and are available for inspection during normal business hours. All public information may be released with or without a Freedom of Information request.

The submission of any information to the Purchasing Division by a vendor puts the risk of disclosure on the vendor. The Purchasing Division will make a reasonable effort not to disclose information that is within the guidelines of §29B-1-4 and is labeled "proprietary information not for public disclosure". The Purchasing Division does not guarantee non-disclosure of any information to the public.

Copies of records are available upon written request from the vendor. A cost of 50 cents per page (minimum of $10.00), made payable in advance, is charged to furnish copies.

1.8 Ethics: State procurement officers have the responsibility of purchasing commodities used in the operation of public programs and services in the most effective and efficient method available.

In performing this task, certain guidelines based on the West Virginia Code must be followed. Our ethical standards must be of the highest degree since public funds are being used.

The Purchasing Division abides by the Code of Ethics created by the National Institute of Governmental Purchasing (NIGP), which is found in Appendix F.

1.9 Automated Purchasing System:

The automated purchasing system, referred to as TEAM (Team Effort for Acquisition Management) officially went into effect July 15, 1991, to enable state agencies to enter requisitions electronically. The goal of the system is to improve the access and management of information regarding the procurement of commodities and services necessary to operate state government, and to enhance the speed in which it takes to attain the desired result.

TEAM offers many beneficial features, including but not limited to, on-line requisition entry, internal agency approval procedures, statistics compilation, RFQ preparation, and purchase order information and status. Training is available to new and experienced users. State agencies should refer to the TEAM Training Handbook with their questions. For additional information, please call 558-2314.

1.10 Acquisition Forms: Official TEAM generated forms should be used by agencies with on-line (TEAM) capability in lieu of theWV-35 Purchase Requisition, WV-39 Release Order,and WV-88 Agency Purchase Order as described in this handbook.

1.11 Violations: The laws that govern the public purchasing process are strict and demand the highest degree of discretion and ethical behavior. The West Virginia Code addresses penalties for violating purchasing procedures:
§5A-3-17: Purchases or contracts violating article void; personal liability

If a spending unit purchases or contracts for commodities contrary to the provisions stated in the Code or the rules and regulations, such purchase or contract shall be void and of no effect. The head of such spending unit shall be personally liable for the costs of such purchase or contract, and, if already paid out of state funds, the amount may be recovered in the name of the state in an appreciate action instituted therefore.

§5A-3-29: Penalty for violation of article

Any person who violates a provision of the Code, except where another penalty is prescribed, shall be guilty of a misdemeanor, and, upon conviction thereof, shall be confined in jail not less than ten days nor more than one year, or fined not less than ten dollars nor more than $500, or both, in the discretion of the court.

§5A-3-30: Obtaining money and property under false pretenses or by fraud from state; penalties

It shall be unlawful for any person to obtain from the state under any contract made under the Code, by false pretense, token or representation, or by delivery of inferior commodities, with intent to defraud, any money, goods or other property, and upon violation thereof, such person shall be guilty of a felony, and, upon conviction thereof, shall be confined in the penitentiary not less than one year nor more than five years, and be fined not exceeding $1,000.

§5A-3-31: Corrupt combinations, collusions or conspiracies prohibited; penalties

It shall be unlawful for any person to corruptly combine, collude or conspire with one or more persons with respect to the purchasing or supplying of commodities or printing to the state under the Code if the purpose or effect is either to lessen competition, or cause the state to pay a higher price, or cause one prospective vendor to be preferred over another.

§5A-3-32: Power of director to suspend right to bid; notice of suspension

The director shall have the power and authority to suspend, for a period not to exceed one year, the right and privilege of a vendor to bid on state purchases when the director has reason to believe that such vendor has violated any of the provisions of the purchasing law or rules and regulations.

§5A-3-33: Review of suspension by secretary

Any vendor whose right to bid on state purchases has been suspended by the director under the authority of §5A-3-32 of the West Virginia Code shall have the right to have the director's action reviewed by the secretary (of the Department of Administration), who shall have the power and authority to set aside such suspension.