The Buyers Network is Published Monthly by the
Purchasing Division of the West Virginia Department of
Administration to Promote Better Value in Public Purchasing
---
Welcome to the August 1998 Issue
of the The Buyers Network!
---
Articles in this Issue:
1998 Spring Purchasing Conference Receives High Marks from Agency Participants
Conference Registration Begins this Month!
The Director's Comments: Agencies Get Another Opportunity for Training
Buyers Continue their Visits with WV Vendors
Spring Conference Evaluation Results
State Tourism Advertising Contract Awarded to West Virginia Firm
Governor Underwood Expresses his Support in the Clean Cities Coalition
"Best Value Purchasing" Enhances State Procurement Principles
Current Statewide Contract Update
---
1998 Spring Purchasing Conference Receives
High Marks from Agency Participants
With 99% of the spring purchasing conference participants expressing their overall opinion of the conference as either 'good' or 'excellent', the Purchasing Division feels confident that its doing something right.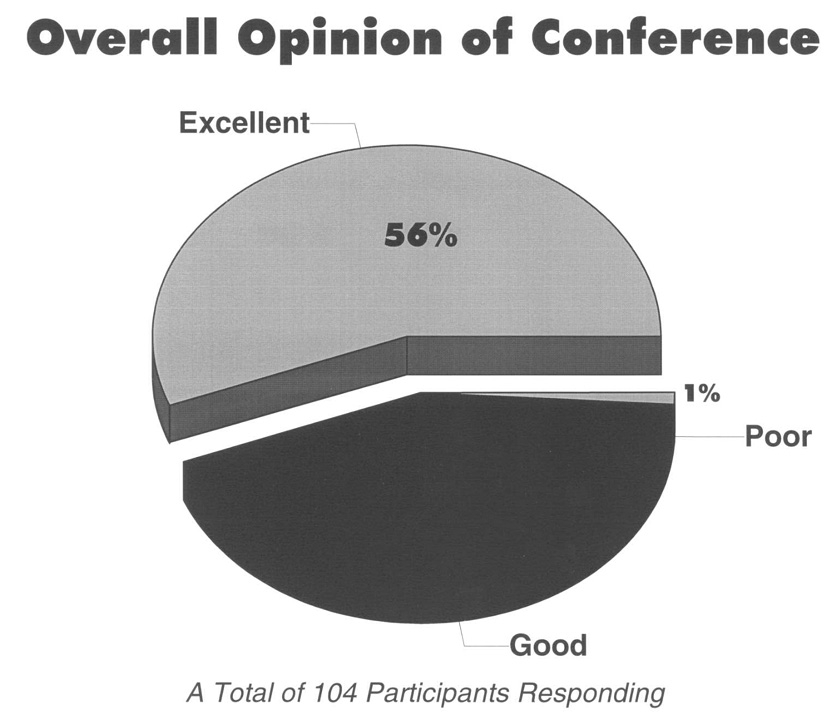 The conference, which was held at Canaan Valley State Resort & Conference Center in May, offered the 230 participants a choice of 16 different workshop topics, with an opportunity to attend eight of these sessions. All participants were encouraged to complete an evaluation form at the conclusion. Of those in attendance, 104 (45%) responded by sharing their views of various aspects of this training effort, including the individual workshop sessions.
The factors which were rated included:
§ Reservations
§ Registration
§ Accommodations
§ Length of Conference
§ Solution Center
§ Guest speaker (at the conference banquet);
§ Organization of the conference
§ Overall opinion of the conference.
In all of these variables, the ratings were weighted very heavily on the 'good' and 'excellent' spectrum of the five-point scale. Thank you to those who responded. This feedback is important in making positive changes to our upcoming training endeavors.

Conference Registration Begins this Month
If you missed out on the spring purchasing conference, you have yet another opportunity to learn more about the state purchasing process and other related programs. The fall conference will be held on October 26th-29th at Canaan Valley State Resort & Conference Center. The agenda will be similar to the spring conference, with most of the workshops repeated with updated information.
For more information on this conference or to receive a registration packet, please contact Debbie Watkins (558-3568), Diane Holley (558-0661), Janice Boggs (558-0086), or Carol Jarrett (558-2309).

The Director's Comments
Agencies Get Another Opportunity for Training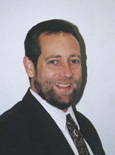 Over 250 procurement officers from state government attended our spring purchasing conference in May. In order to provide this training to as many state employees who have purchasing responsibilities as possible, we have decided to offer a similar schedule this fall (see page 1 for more details). The purpose behind having two conferences was to provide more training opportunities to more people.
However, this will be the last year in which we will be offering two conferences. Next year, we have contracted to have only one conference, which will be offered in the fall. We found that many of those attending the second conference during a year's time had also attended the first conference. Therefore, our efforts to reach an entirely different group of agency purchasers was to no avail.
Our staff has reviewed the responses from our conference evaluation and have chose to make a few modifications to our training structure. Registration (check-in) for the fall conference will begin on Monday evening (Oct. 26th), with a conference commencement early Tuesday morning. This will provide more time for the drive to Canaan Valley State Park and allow the participants to check into their rooms prior to beginning the conference. This will also enable more time for workshop sessions.
The Purchasing Division will also be issuing Certificates of Completion to the participants which they may use as confirmation of their attendance.
And, on the workshop schedule once again is Purchasing Jeopardy. This workshop was received very positively by those in attendance as well as those serving as contestants. If you would like to actively participate in this workshop, please indicate your interest when submitting your registration form.
Our staff is excited about offering these valuable workshops to you and your staff this fall and welcome any suggestions you may have in enhancing this training effort.

Buyers Continue their Visits with the WV Vendors
Over 150 West Virginia vendors have received special visits from the Purchasing Division's buying staff to target state participation in the bidding process. "In order to assist West Virginia businesses in their effort of marketing goods and services to our state government, we realized the need to learn more about what they do," according to Tincher. "In October of last year, our buying and professional staff got out from behind their desks and physically went to different businesses statewide at their locations and got on the job training."
Since this program was implemented, the six-member buying staff have traveled to vendors primarily located in the Charleston-Huntington area; however, they have also ventured out to such cities as Chapmanville, Ellensboro, Pennsboro, Princeton, Alta, Peck's Mill, Waverly, Bluefield, Mineral Wells, Parkersburg, Logan, New Martinsville, Sistersville, Mannington and Wayne.
Several of the vendors visited have expressed their satisfaction with this personal touch. "I think sending the state buyers out is a very good idea," Don McIntyre, president of HDMR Architectural and Engineering Group, Inc. said. "By going out and seeing a vendor, you can better attune the projects to the capability of the firm...This was the first time in 38 years on the job that I had somebody [state buying staff] visit. I think it's a very good idea."
Tim Miller of Miller Communications agrees with McIntyre. "It was really informative and I think the visit really helped to make better connections between the state and our business," he said. "I think the visits help businesses within West Virginia and state government get to know each other better."

Spring Conference Evaluation Results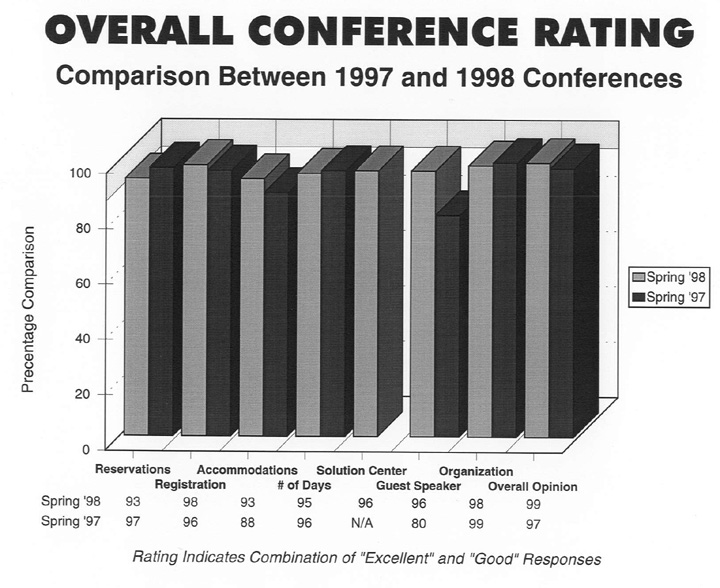 With sixteen topics from which to choose, many agency representatives attending the 1998 Spring Purchasing Conference had a difficult decision to make since all subjects were beneficial. However, most made their selection based on the areas which greatly affected their daily job.
The following workshops were conducted: Consolidated Publishing Facility; Fixed Assets; Fleet Management; Information Technology; Internet for Purchasing Professionals; Introduction to Purchasing; PO Encumbrance Module; Purchasing Card Program; Purchasing for the Experienced Professional; Purchasing Jeopardy; RFP: Bid, Award and Evaluation; Surplus Property; Statewide Contracts; TEAM Automated Purchasing System; Travel Management; and Vendor Registration. (See chart to the right for highest rated workshops).
The presenters should be commended for their hard work and dedication which was apparent in the preparation and presentation of their workshops.
---
What Did the Participants Say about the Conference?
---
The conference this year was more upbeat. The classes were more entertaining and, therefore, more interesting!
I enjoyed everything about the conference. All classes were well-organized. Instructors did an outstanding job with their presentations. Excellent job!
Overall, the conference was great and the accommodations were super! Glad I came. Informative, interesting and fun!
Well-organized. Professionally done.
This is the best conference I have attended.
As I first time participant, I was well educated in procedures yet in a comfortable, pleasant manner.

State Tourism Advertising Contract
Awarded to West Virginia Firm

Charles Ryan Associates of Charleston officially took over as the state tourism advertising contractor, effective July 1. According to Alisa Bailey, Director of Marketing for the Division of Tourism, this contract transformed its purpose and composition since it was last bid nearly three years ago.
"When we pre-pared the Request for Proposal and later made the award, we were looking to have the ultimate contract that identified a full service marketing agency," she said. "We defined in the proposal three factors: marketing, advertising and public relations. As part of the contract, we know for a fact that the public relations, advertising and marketing needs that most impact the state have been obtained. We took the multi-layer approach."
The contract, worth nearly $250,000 to the West Virginia firm, requires their assistance to the Division of Tourism in the cultivation of editorial by travel and business media, thus, providing more publicity on state tourist attractions and events. Bailey explains that the experience, background, and corporate partnerships which Charles Ryan has developed will help promote what West Virginia has to offer.
The RFP detailed the Division of Tourism's need for the services of a professional, full-service marketing and communications agency, which could provide media, creative, and public relations services, research analysis, and technical assistance in developing and implementing comprehensive marketing, advertising, and public relations campaigns for an estimated $2.2 million dollar annual budget.
Creative and cost proposals were submitted as part of the request for proposal process from all pre-qualified vendors.
"We are excited about the campaign that will be used," Bailey said. "We are bringing back two of West Virginia's favorite slogans, 'Wild and Wonderful' and 'Almost Heaven', as part of our promotion of 'Plenty of Wild and Full of Wonder' theme."
The Division of Tourism polled welcome centers across the state and also gathered Internet feedback as to the popularity of state slogans, Bailey added. Participants were asked to rate six slogans on a scale of 1 to 11. Based on the results, the two favorites were incorporated into the state tourism theme.
West Virginians and non-residential tourist accounted for the largest sector polled, which they preferred the 'Wild and Wonderful' slogan, while a smaller number of international tourists favored 'Almost Heaven.''

Governor Underwood Expresses his Support
in the Clean Cities Coalition
During the June 25th West Virginia Clean State meeting in Morgantown, Gov. Cecil H. Underwood expressed via telephone his support of energy-efficient alternatives.
Representatives from state and local governments, utility companies, West Virginia University, and fuel providers attended this meeting.
What do these individuals all have in common? They have an interest in and support of the use of alternative fuels.
During this meeting, the Governor announced funding for the I-79 Corridor Project. This project will establish two new compressed natural gas (CNG) stations on I-79 at the Saltwell and Kingmonts Exits. It also promotes CNG as a fleet-fuel for use by fleet operators from Charleston to Pittsburgh.
During this meeting, Janice Boggs, Fleet Assistant for the State Fleet Management Office, also addressed the group. She announced that 35 CNG vehicles have been added to the state's vehicle fleet this year.

'Best Value Purchasing' Enhances
State Procurement Principles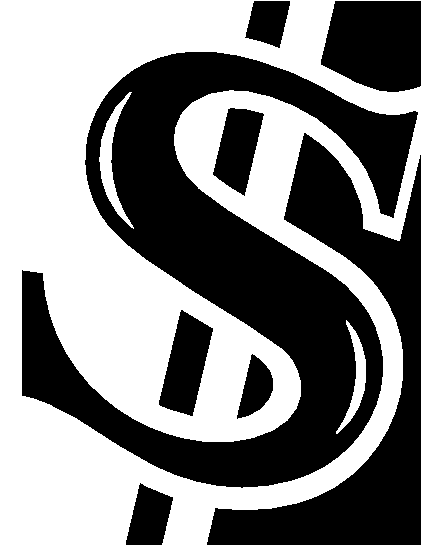 Some refer to it as 'Buying Smart', others proclaim it as 'Procurement Reform', while still others tout the buzz words 'Best Value Purchasing'... despite the terminology used, the meaning is the same: the way state and local governments are purchasing commodities and services has changed.
The State of West Virginia has been in the forefront of this paradigm change. What is this reform all about? Its principles are simple. To provide the best value purchasing to customers with a balance between need and cost, service and quality, and practicality and flexibility.
The National Association of State Purchasing Officials (NASPO) recently joined the National Association of State Information Resource Executives (NASIRE) and the National Association of State Directors of Administration and General Services (NASDAGS) to create a task force examining innovative procurement strategies employed by state governments in the acquisition of commodities, with special focus on information technology.
The result of this study was conclusive in a report, Buying Smart: State Procurement Reform Saves Millions, issued in September of 1996 to initiate procurement reform within the states. A follow-up report, Buying Smart: Blueprint for Action, was issued in May of this year, promoting the success of the practices suggested in the task force's original findings.
Some of the practices which were suggested in Buying Smart included:
w Simplify the procurement of commodity items and services;
w Build an infrastructure for electronic commerce;
w Procure information technology based on best value;
w Develop beneficial partnerships with vendors;
w Solve problems with solicitations.
According to NASPO, states are hoping to increase their success with procurement practices that involve best value. But, what is 'best value'? Best value is the process of selecting the offer which is most advantageous to the buyer based on evaluating and comparing all pertinent factors in addition to cost, so that the overall combination that best serves the state's interest is chosen.
The West Virginia Purchasing Division has transformed the term 'procurement' in many ways. Most recently is the restructuring of the Request for Proposal process. In the past, a two-step process was in place, which required two separate bid openings for cost and technical proposals. The RFP process is now consolidated into one opening, saving time and providing more clarification to the bidders.
In addition, a request to modify the Legislative Rules & Regulations for the Purchasing Division has been filed with the Secretary of State's office. Streamlining the protest procedures in the modified Rule is expected to provide better clarification.
Let's take a closer look at the five main principles of procurement reform and examine how West Virginia state government has addressed these concerns.
Simplify the procurement of commodity items and services the procurement of
West Virginia was one of the first states to implement a procurement card program. The program began in October of 1996 and has proven to be successful. This year, the State Legislature approved an increase of purchases made using the card. Effective July 1, purchases up to $1,000 may be made using the credit card system. With this change also came the increase of purchases to $1,000 requiring no competitive bids.
Build an infrastructure for electronic commerce
Currently, the West Virginia Purchasing Bulletin is available via the Internet for paid registered vendors.
Procure information technology based on best value
In 1998, state and local governments will spend nearly $42 billion just on information technology. The Purchasing Division works closely with the Chief Technology Office and the Information Services & Communication Division in maintaining the information processing statewide contract (IP) as well as other technical contracts. Pre-qualified vendors are determined through an evaluation process for the IP contract and a bulletin board system is utilized to solicit bids for needed equipment.
Develop beneficial partnerships with vendors
Enhancing vendor relations is a top priority. Last October, a statewide vendor satellite teleconference was presented to West Virginia vendors in ten different cities. In addition, the buying staff are visiting state businesses to discuss their concerns and to learn about their operations. Vendors are also reviewing statewide contracts before the bidding process to ensure accuracy and efficiency.
Solve problems with solicitations
Carefully determining an agency's need is extremely important in order to procure the necessary product or service to satisfy that need.Requests for information (RFI) are occasionally used to gather information used to assist in preparing the RFP.
To make the transformation from 'low bid' purchasing to 'best value' purchasing, training and education is crucial for all parties involved: Purchasing Division staff, agency procurement officers and the vendor community.
This process eagerly welcomes the philosophy of never failing to search for better, more innovative and efficient ideas and methods of obtaining the best value.
Fiscal Year 1998 is history...It's now time start thinking about enhancements to the TEAM automated purchasing system for the current fiscal year.
Geac Computer Corporation, TEAM's manufacturer, has put together a small bundle of enhancements known as a bulletin. The Purchasing Division plans to apply this bulletin sometime within the next month. It is not a full-blown version upgrade, but does contain more than 90 service requests.
Most are minor or technically-oriented changes; however, a few are designed to please the average user, including:
SR032319
Ability to change vendor on PH1
SR087773
Addition of a "Deliver To" field on PL1
SR102949
Inquiry screen ENL for buying and paying entities
Once the bulletin installation is complete, the Purchasing Division plans to focus its attention on the reporting tool, Information Expert.
The current software version used is IE92.01. Last year, the manufacturer released IE96.01. The goal is to test and install this version later this fall.
This version's highlights include:
• Uses MVS COBOL II and COBOL For MVS
• Twenty (20) digit numeric work/total fields feature
• New screens show date of last library update
• Allows subroutines to be pulled from different libraries
• Simplifies future bulletin installations
Watch for progress reports on these enhancements in future issues of The Buyers Network. In addition, updates will soon be available on the Internet at www.state.wv.us/admin/purchase.

How can a state employee get authorized to use the State Purchasing Card?

Agencies have the authority to issue Purchasing Cards to members of their staff. A Purchasing Card application form must be completed by the Agency Purchasing Card Coordinator indicating approval of dollar limits imposed on the use of the card. All cardholders must receive training and sign a cardholder agreement.

Although the card is issued in the cardholder's name, it is the property of the State of West Virginia and is only to be used for official state purchases.


Current Statewide Contract Update

Information and dates (as July 16, 1998) included in this Current Statewide Contract Update are subject to change. If you need additional information, please contact the appropriate state buyer.

Contracts Awarded

Contract:

CABLE
Description: Coaxial Cable (A)
File: 21
Vendor: State Electric
Effective Date: 06/15/98

Contract:

SAT
Description: Satellite Transponder Time
File: 22
Vendor: Globecast North America
Effective Date: 08/15/98

Contract:

AUDIT
Description: Single Audit Services Time
File: 31
Vendor: Ernst & Young LLP
Effective Date: 06/11/98

Contract:

COMPAP
Description: Computer Paper
File: 42
Vendor: Unisource - Cincinnate Cordage - Zellerbach
Effective Date: 07/11/98

Contract:

Envelopes
Description: Envelopes
File: 42
Vendor: Miami Systems
Effective Date: 07/01/98

Contracts to be Bid or Under Evaluation

Contract:

XRAY
Description: X-Ray Film & Supplies
File: 31
Bid Opening: 08/12/98
Under Evaluation: To be opened

Contract:

S-PLUG
Description: Spark Plugs: Auto & Equipment
File: 33
Bid Opening: 07/22/98
Under Evaluation: Yes

Contract:

CEREAL
Description: Breakfast Foods
File: 42
Bid Opening: 06/24/98
Under Evaluation: Yes

Contract:

TYPE
Description: Typewriters
File: 42
Bid Opening: 07/29/98
Under Evaluation: Yes

Contracts to be Renewed

Contract:

STAKE
Description: Stakes
File: 22
Vendor: WVARF
Expiration Date: 06/30/99

Contract:

DWMS
Description: Dishwashing Materials
File: 22
Vendor: Ecolabs.
Expiration Date: 08/14/99

Contract:

CC
Description: Travel Management Charge Card
File: 31
Vendor: Citicorp - Diners Club
Expiration Date: 06/30/99

Contract: TM
Description: Travel Management Services
File: 31
Vendor: National Travel Services, Inc.
Expiration Date: 06/30/99

Contract:

G-RAIL
Description: Guardrail & Posts
File: 33
Vendor: Acme Wood - Trinity Industries
Expiration Date: 06/14/99

Contract:

OIL
Description: Lubricants & Oils
File: 33
Vendor: Pennzoil
Expiration Date: 08/17/99

Contracts to be Cancelled

Contract:

SUTURES
Description: Surgical Sutures
File: 31
Vendor: General Medical Corp.
Expiration Date: 05/01/98

AUGUST

IV/SOL


I.V. Solutions and Accessories

EVAC


Evacuation Chairs

R-SHEET


Reflective Sheeting

BWATER


Bottled Water


SEPTEMBER

FLOORPAD


Floor Buffing Pads

MF-SVC


Microfilm Services

N-TIRES


Tires: Auto & Equipment

R-TIRES


Retread Tires

A/E FILTERS


Filters: Oil, Air & Fuel


Purchasing Division Buying Staff

For questions concerning these contracts listed, please contact the appropriate buyer:

File 21
Pam Jones
(558-0067)

File 22
Jim Jackson
(558-0468)

File 31
Charlyn Miller
(558-2596)

File 33
Ron Price
(558-0492)

File 41
Evan Williams
(558-2316)

File 42
John Johnston
(558-2402)
Questions?...Just Ask!
Are you unsure of certain purchasing procedures? ... Do you need to know what printing services Consolidated Publishing Facility provides? ... Do you have a question regarding travel requests? ... Would you want to know what surplus property is available? ... If you need information concerning any function within the Purchasing Division, complete the form below:


Thank You for Viewing our August 1998 Online Issue of
The Buyers Network. Please Visit Us Again Soon!