The Buyers Network is Published Monthly by the Purchasing Division of the West
Virginia Department of Administration to Promote Better Value in Public Purchasing
---
Welcome to the September 2004 Issue of the The Buyers Network!
---
Articles in this Issue:
Notice of Awards Posted on Purchasing's Internet Site for Paid, Registered Vendors
YOUR LAST CHANCE...to Register for the NIGP Seminar Sponsored by the Purchasing Division
Director's Comments:
Purchasing Re-Evaluates its Mission and Values
Cisco's High-Tech 18-Wheeler Rolls into the City
Statewide Contract Spotlight...
Taylor and Blackburn Provides Auto Batteries to Service State Agencies
Statewide Contract for Information Processing Equipment Awarded
MONEYWISE...Tips for the Thrifty
Statewide Digital Copier Contract Awarded to Multiple Vendors
What's State Government Buying?
Current Statewide Contract Update
---
Notice of Awards Posted on Purchasing's Internet Site for Paid, Registered Vendors
Effective September 1, 2004, the Purchasing Division began posting the "Notice of Award Reports" on its website for paid, registered vendors to view.
This listing is located in the secured area of the division's Internet site where the West Virginia Purchasing Bulletin may be accessed. This location requires a User ID and password.
However, state employees may utilize the state's Intranet at http://Intranet.state.wv.us/admin/purchase to view the awards report and the issues of the bulletin.
To view the reports, the users of both the Internet and Intranet locations must have Adobe Reader installed on their computer's hard drive. This software is free to download and a link is provided at our website.
It is important to note that the Notice of Award Report does not constitute an official purchase order; therefore, vendors are not to act until they receive a signed, encumbered purchase order executed by the state of West Virginia.
In the future, the Notice of Award reports may replace the letters which are currently mailed and faxed to unsuccessful bidders.
The Director's Comments:
Purchasing Re-Evaluates its Mission and Values
By Dave Tincher
State Purchasing Director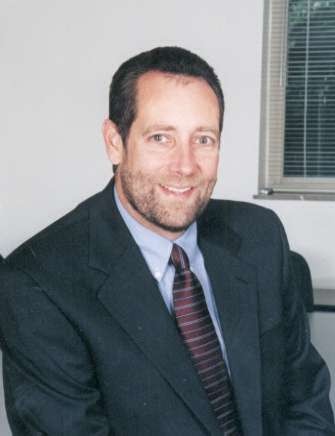 It is always good practice for organizations to periodically review its mission and values to ensure our customers' needs are being met. The Purchasing Division has clarified its direction, focusing on the various programs administered and our customer service goals. Below are our new mission, values and what we believe our customers expect from us.
Mission Statement
The mission of the Purchasing Division is to provide valued services to our customers by making sound and effective decisions in accordance with state law. As a customer-driven organization, we strive to exercise prudent and fair spending practices in acquiring quality goods and services in a timely fashion; to continually improve the services we offer to maximize the efficiency of state government; and to provide leadership and guidance to our customers – state agencies, vendors, legislators and the general public – in building lasting business relationships.
Our Values
Integrity…The Purchasing Division values the trust which its customers place upon our organization and works diligently to maintain that level of comfort realized by our customers.

Service…The Purchasing Division strives to serve its customers in the most effective and efficient manner to realize our shared goals.

Knowledge…The Purchasing Division is a knowledgeable source to state agencies and the vendor community regarding our laws and procedures. We seek to understand the needs of our customers and provide necessary information and guidance.

Communication…The Purchasing Division communicates effectively with our customers on policies, procedures and regulations and serves as a reliable resource on public procurement.

Mutual Respect…The Purchasing Division believes in the philosophy of reciprocal respect in the business world.

Fairness…The Purchasing Division conducts our business practices in a fair manner in providing equal opportunities to the vendor community, and guidance and information to state agency purchasers.

Teamwork…The Purchasing Division recognizes the importance of the concept of teamwork in its daily operation. Our organization encourages

our customers to provide feedback to realize continuous improvements.

Professionalism…The Purchasing Division believes in the professionalism of our staff and in the manner in which we interact with our customers.

Innovation…The Purchasing Division seeks innovative methods to improve the programs and services provided, while abiding by legislative and regulatory statutes.

Leadership…The Purchasing Division aims to serve as a leader in state government procurement by providing its customers with effective guidance and valuable information.

Customer Expectations

What do we believe our customers want?
Public: Integrity, Accessibility, Ethics and Efficiency
Vendors: Fairness, Communication, Accessibility, Informative Responsiveness, Competence, Partnership, Simplicity, Open-Mindedness and Communication
Legislators: Guidance, Informative, Responsiveness, Openness, Ethics, Accessibility and Efficiency
State Agencies: Informative, On-Time Delivery, Guidance, Partnership, Accessibility, Added Value, Dependability, Competence, Quality, Simplicity and Innovativeness

LAST CHANCE...
to Register for the NIGP Seminar Sponsored by the Purchasing Division

Purchasing Management and the Relentless Pursuit of Excellence, a seminar offered by the National Institute of Governmental Purchasing and sponsored by the Purchasing Division, will be offered on October 26 and 27 at Mountaineer Race Track and Gaming Center in Chester, WV.
This one-day seminar is designed to provide a foundation for professional success. This common-sense approach combining self-examination surveys, class exercises and group discussion is applicable for all professionals from entry level buyers to management and executive staff. Fred Marks, CPPO, VCO, will be the instructor for this seminar.
The cost per participant is $150, which includes all NIGP class material. This seminar will provide the participant with eight credit hours toward certification or recertification through NIGP. Lodging arrangements must be made by the participant by contacting Mountaineer Race Track and Gam-ing Center at 1-800-80-40-HOT. A special nightly rate of $74 has been negotiated. For more details, contact Diane Holley (304-558-0661; dholley@wvadmin.gov).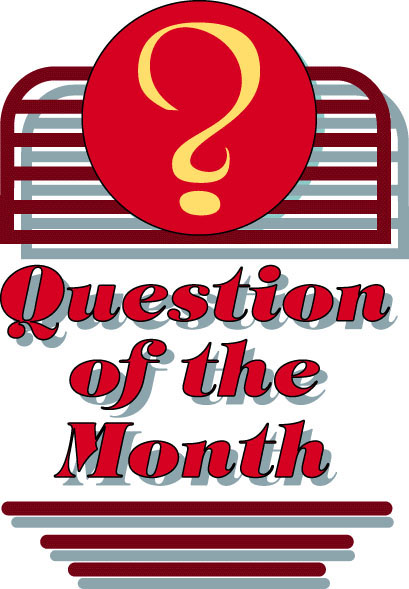 QUESTION
As a result of the recent flooding in West Virginia, what are the procedures for emergency situations?
ANSWER
The Purchasing Division Policies and Procedures Handbook outlines what agency purchasers should do when an emergency situation occurs. Section 8.6 of the handbook, , which is also available online at www.state.wv.us/admin/purchase/handbook, also defines an 'emergency situation,' in accordance with §5A-3-15 of the West Virginia Code. Purchases may be necessary to be made when unforeseen causes arise; however, emergency purchases are not used for hardship resulting from neglect, poor planning, or lack of organization by the spending unit.
Detailed information on approval and written justification is explained, as well as providing appropriate documentation to record the trans- actions.
In addition to these procedures, in January of 2001, Gov. Bob Wise outlined procedures for all public governmental agencies.
These procedures are available at our website at www.state.wv.us/admin/purchase/Emergency Procs1.
Cisco's High-Tech 18-Wheeler Rolls into the City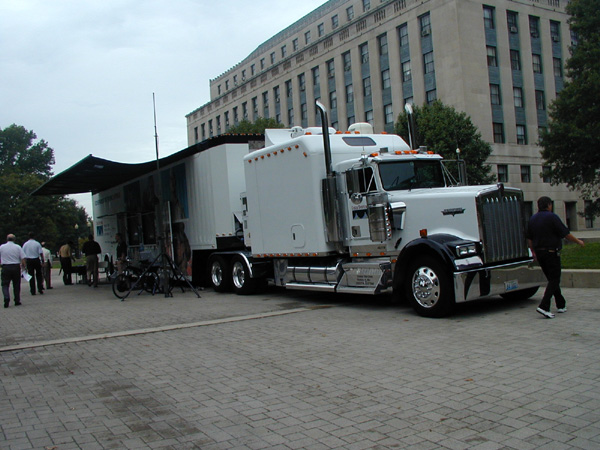 Government of the people, by the people, for the people is difficult if you can't communicate with the people.
Today's government has an entirely different set of challenges than those in place when Abraham Lincoln made his famous Gettysburg Address, but uniting its people is still just as important. Good communication is vital in order for people to work together.
Cisco Systems hardware is West Virginia's statewide standard for wide-area networking. With a little help from the information Services and Communications Division (IS&C), they brought an 18-wheeler truck on campus filled with high-tech products designed to deliver critical communication and security solutions to the doorstep of federal, state and local governments.
"It's called "Government Solutions Ready to Roll," said Deepesh Randeri, IS&C Manager for Infrastructure. "The truck and its crew travel to every capitol city, and West Virginia happened to be on their map at this time to come over and showcase their new gear. It's a real privilege to have this high tech exhibit brought to our doorstep. We hope to show employees what they can do with some of the latest technology available today."
When entering the trailer, you feel as though you've just stepped into a James Bond movie. From telephones with video screens to a high performance electric bicycle that travels up to 20 mph that can be adapted for military and law enforcement use. While the electric bike may not be something you would use in your daily job responsibilities, Cisco wanted to show all government employees what they can do with some of the latest technology.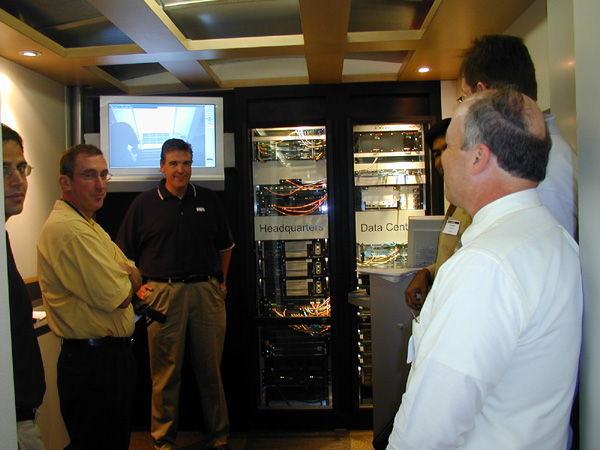 "You can combine it all into one single network that is much easier to manage and maintain. It also shows them some of the new capabilities that are available once you go to a digital environment, you can see some of the new applications available now," said Mark Williamson, Systems Engineer for Cisco Systems. "We sell to all markets, commercial, manufacturing and government and we're the market leader in most of those business segments, but the truck is designed specifically for government."
Government Solutions Ready to Roll was here for only one day. Cisco invited local federal, state and county government employees to attend the briefings and demonstrations. For any questions on Cisco Solutions Showcase Truck or products listed on the Statewide Contract list, contact Phil Hudson, Account Manager at (304) 340-2761.
Statewide Contract Spotlight...
Taylor and Blackburn Provides Auto Batteries to Service State Agencies
In each issue of The Buyers Network, the Purchasing Division will highlight one of our statewide contractors. Providing information on the company and the products offered on the statewide contract, this feature will help familiarize our agency purchasers with our business partners.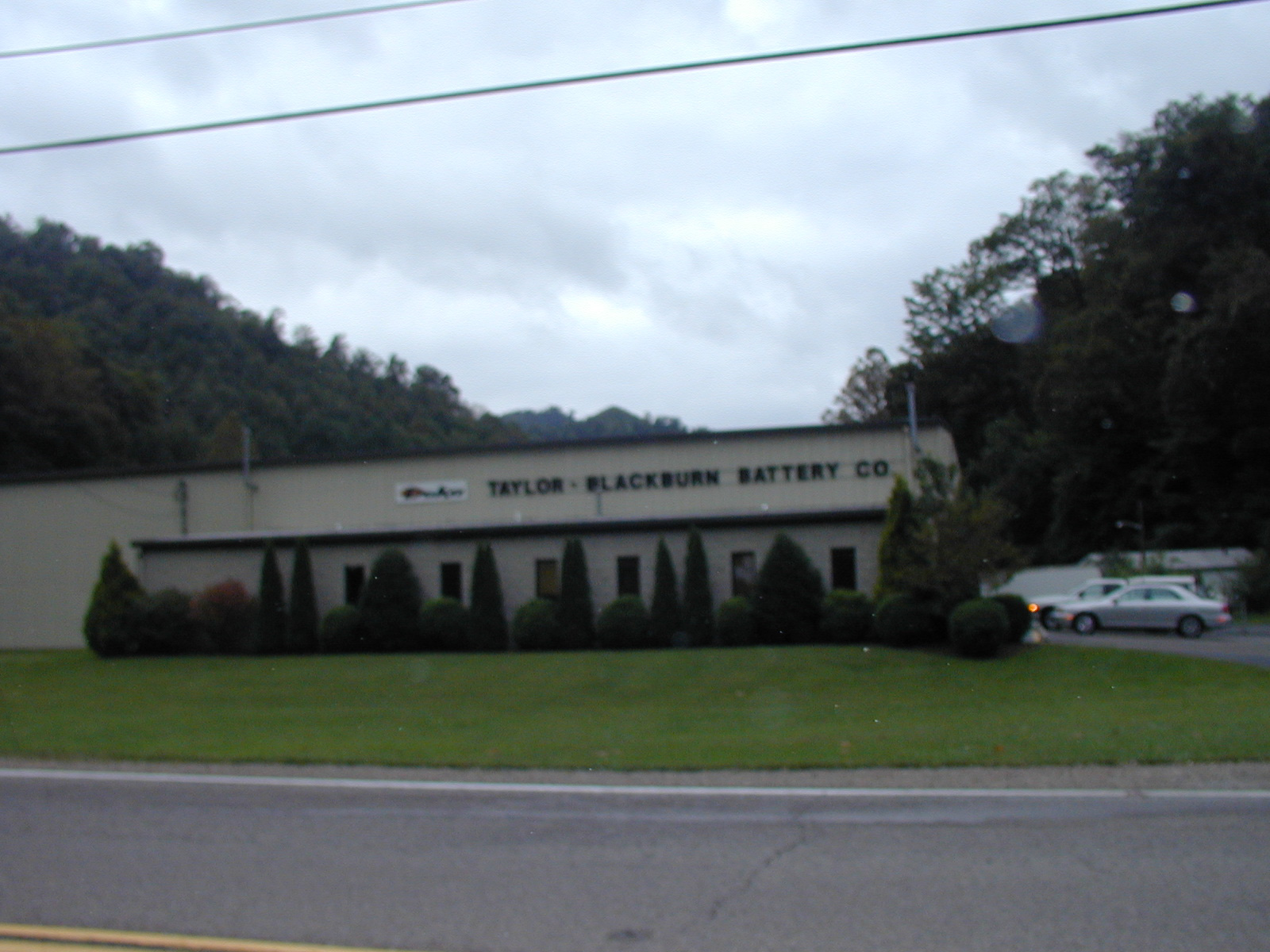 Taylor and Blackburn Battery Company, Inc., currently services the statewide contract for automobile batteries in West Virginia. Although they have been in business for over 30 years, they also have been a wholly-owned subsidiary warehouse of East Penn Manufacturing Company, Inc., for the last 15 years.
Since 1946, East Penn has been producing high quality batteries for the automotive, commercial marine, industrial, stationary and specialty markets. A progressive company committed to the future, East Penn, whose home office is located in Pennsylvania, operates the largest single-site manufacturing facility in the industry. Their new high-tech facilities and computer monitoring and control systems have made them the industry's most technologically advanced battery manufacturer.
Their innovative computer-integrated manufacturing techniques, combined with more than 250 quality assurance checks, guarantee that every Deka battery meets their rigid quality and performance standards. Staffed with a stable, long-term management team, East Penn is an independent company dedicated to producing a world-class product, delivered on time when and where it is needed for complete customer satisfaction.
The contract with the state of West Virginia basically furnishes automotive and equipment lead acid batteries for vehicles and equipment owned and/or leased by various agencies and political subdivisions. The Division of Highways (DOH) is the largest single user. Other large volume users include the Division of Natural Resources and the State Police.
The Division of Highways has seven districts each of which Taylor and Blackburn make contact with on a biweekly basis. DOH gives Taylor and Blackburn the order, who then processes it and ensures that the merchandise is shipped to the appropriate location.
All of the other state agencies either call in their order, or uses their fax machine or e-mail system to place their orders. However the agency wishes to place their orders, Taylor & Blackburn representatives are willing to accommodate them.
Taylor & Blackburn has been doing business with the state for the past 25 years, with this particular contract beginning in April of this year. They are no strangers to serving statewide contracts; they have been awarded this contract three previous times.
The company became involved with state government through the competitive bidding process when the Purchasing Division sent out a mailing to encourage in-state companies to consider doing business with the state of West Virginia.
Randy Woodruff, District Manager for the company, expressed his pleasure with the state's desire to use as many American-made products as possible. He said the state often specifies that American-made products must be used on certain contracts, such as steel and batteries.
He also compliments the Purchasing Division's staff. "We have absolutely no complaints whatsoever. (Buyer Supervisor) Ron Price and (Senior Buyer) John Johnston are absolutely great. You would think that as many people as we deal with at the state, there would be snags along the way, but there has been nothing that we haven't been able to breeze right on through," he said.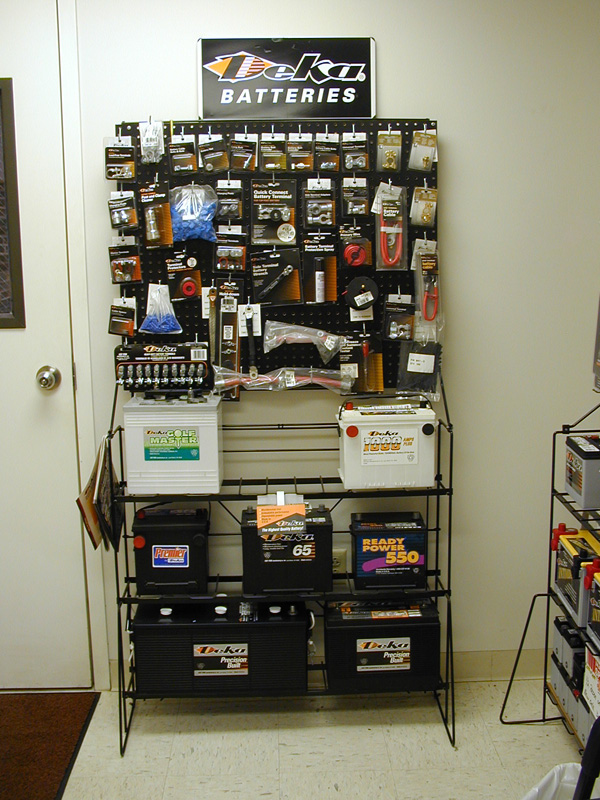 Taylor and Blackburn offers a recycling program for all the used batteries the state has at their locations. They not only dispose of the batteries, but they also pick them up throughout the state.

For additional information on the products listed on this statewide contract, please contact:

Randy Woodruff

, District Manager
Taylor & Blackburn Battery Co., Inc.
HC 81, Box 392A
Hernshaw, West Virginia 25107

(304) 949-2841
FAX: (304) 949-2989



Statewide Contract for Information Processing Equipment Awarded

The Purchasing Division recently awarded the new statewide contract for information processing equipment to four vendors: NCompass Networks, Pomeroy Computer Re-sources, Hourly Computer Services and the Computer Store of WV. This contract became effective September 1, 2004.

These vendors will be providing personal computers, software, printers and peripherals, including but not limited to, storage systems, PDA's, scanners and projectors, to all state agencies and participating political subdivisions.

State agencies purchased an estimated $14 million from this contract during the past year. The state currently has an installed base of Dell, IBM, HP/Compaq and Gateway desktop hardware and HP and Lexmark printers. Warranty support is also included in this contract.

All vendors of this contract accept the State Purchasing Card for authorized payments under $2,500. They also have the ability to accept orders by e-mail, mail, telephone and facsimile.

Agencies are required to issue a State Contract Release Order, WV-39, for all orders less than $250,000. An Equipment Contract Order (ECO) will be issued by the Purchasing Division for orders over $250,000.

State agencies may contact the contract vendors directly for bids less than $10,000. All other bids must be bid through the statewide IP contract's Bulletin Board which is maintained by the IS&C Contract Administrator.

Agencies are not required to use this contract for purchases up to $1,000; however, all information processing purchases over $1,000 must follow the state purchasing guidelines, requiring bids to be solicited. Procurements over $10,000 require the prior review and approval of the Chief Technology Office and IS&C.

For more details, please contact Senior Buyer Betty Francisco at 558-0468 or bfrancisco@wvadmin.gov or IS&C's Joyce Jeffries at 558-5472, ext. 1067.

Back to the Top




MONEYWISE...Tips for the Thrifty

Good Time for Student Loans

Interest rates generally are rising, but student loans have never been lower. Through June 30, 2005, students can get a federally guaranteed Stafford loan for just 2.77 percent.

Federal PLUS loans for parents are 4.17 percent, and the rate for graduates repaying loans is 3.37 percent.

All loans are 0.05 percent below last year's rates because they are based on a Treasury bill auction held in May, when lower rates prevailed.

Back to the Top
Statewide Digital Copier Contract Awarded to Multiple Vendors

Nine vendors were successful in the competitive bidding process for the new statewide digital copier contract.

Effective August 15, this contract provides digital copiers and printers to state agencies and participating political subdivisions. The successful vendors are Sharp Electronics Corporation; Lanier Worldwide, Inc.; Komax Business Systems; Aarons Products Inc.; Ikon Office Solutions; Kyocera Mita America Inc.; Superior Office Service; Xerox Corp.; and Imagistics International Inc.

The contract establishes pricing for multi-functional monochrome digital copiers, small color copiers, and monochrome and color printers. Minimum technical specifications and service requirements are determined within the contract. The contract also includes 4 bands of color and 4 bands of monochrome printers. These printers are cartridge-free with durable drum life of a minimum 500,000 copies and are less expensive to operate than traditional printers.

The main bands are determined primarily by copy volumes within each band. It was not the intent of the state to dictate technical configurations of the copiers and printers within any band, but rather to define general needs and enable each contract to provide a copier within their normal marketing strategies to meet those needs of the state.

There are seven volume bands for monochrome copiers established within the contract:
| | | |
| --- | --- | --- |
| BAND | VOLUME RANGE | MINIMUM SPEED |
| 1 | 1-5,000K | 10 cpm |
| 2 | up to 15K | 20 cpm |
| 3 | up to 30K | 30 cpm |
| 4 | up to 45K | 40 cpm |
| 5 | up to 65K | 50 cpm |
| 6 | up to 80K | 60 cpm |
| 7 | up to 150K | 70 cpm |
No lease-purchase is available on this contract. Any desire for such would require use of the statewide financing contract with a straight purchase to the copier vendor.

Maintenance costs for purchased and rented monochrome machines are inclusive of all supplies, except for paper for one-half of the per month copy volume for each band. Color copiers are prices at a per copy costs inclusive of all supplies, except paper.

A toll-free number is also available from all vendors servicing this contract for technical support. Questions regarding the contract may be directed to Senior Buyer Betty Francisco at 558-0468 or at bfrancisco@wvadmin.gov.

Back to the Top
What's State Government Buying? (This information is compiled from the West Virginia Purchasing Bulletin. The purpose is to provide an awareness of the variety of products and services being procured in state government. Only a small sample of solicitations are listed.)
Division of Culture and History
Request to provide skylight replacements for Delf Norona Museum in Moundsville.

Department of Health and Human Resources
Request to provide compactor rental, garbage pickup and disposal services at Pinecrest Hospital in Beckley.

Adjutant General's Office
Request to provide four all-terrain utility vehicles.

Division of Highways
Request to provide the installation of 1,450 feet of chain link fence and four gates.
Back to the Top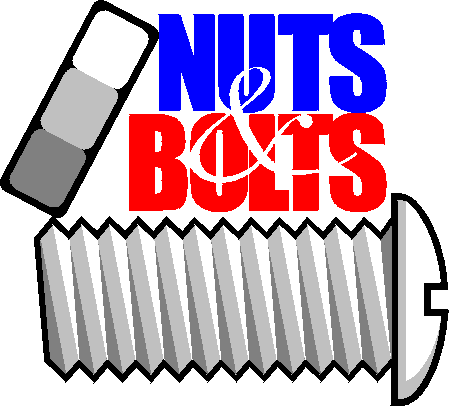 Karen Byrd, Assistant Director of the Acquisition and Contract Administration Section, participated recently in the "Finance for the Non-Financial Manager" class offered by the Division of Personnel. She provided an overview of the state purchasing process.

The statewide contract to provide food products to state agencies and political subdivisions was awarded to J.A. Wendling Food Service Co.
Back to the Top
CURRENT STATEWIDE CONTRACT UPDATE

Information and dates (as of September 15, 2004) included in this Current Statewide Contract Update are subject to change. If you need additional information, please contact the appropriate state buyer.

Contracts Awarded Contract: IP
Description: Information Processing Equipment
Vendor: Pomeroy Computer, Hourly Computer Service, NCompass Networks, The Computer Store
Effective Date: 09/01/04 Contract: DIGCOP
Description: Digital Copiers
Vendor: Sharp Electronics, Lanier, Komax, Aarons Products, IKON Office Solutions, Superior Office Service, Xeros, Imagistics, Kyocerg, Mita America
Effective Date: 08/15/04 Contracts to be Bid or Under Evaluation Contract: ALCOHOL
Description: Ethyl Alcohol
Bid Opening: 10/19/04
Under Evaluation: To Open Contract: ROUTER
Description: CISCO Systems Routers/Maintenance
Bid Opening: 08/31/04
Under Evaluation: Yes Contract: TRAVEL
Description: Travel Management Services
File: 31
Bid Opening: 05/04/04
Under Evaluation: Yes Contract: DIAPER
Description: Diapers and Pads
Bid Opening: 11/02/04
Under Evaluation: To Open Contract: MV
Description: Motor Vehicles
Bid Opening: 09/28/04
Under Evaluation: Yes Contract: NTIRES
Description: Tires: Auto and Equipment
Bid Opening: 09/28/04
Under Evaluation: Yes Contract: PC
Description: Police Cruisers
Bid Opening: 09/30/04
Under Evaluation: Yes Contracts to be Renewed Contract: FASTEN
Description: Fasteners and Accessories
Vendor: Fastenal Company
Expiration Date: 07/31/05 Contract: LS
Description: Glassware/Chemical
Vendor: VWR Scientific
Expiration Date: 08/14/05 Contracts Extended Contract: FINEPAP
Description: Computer Paper
Comments: Extended with Unisource and Zpedx until 12/31/04 Contracts to be Reviewed OCTOBER

AUDIT
Single Audit Services

CPIPE
Corrugated Pipe

ENVLOP
Envelopes

LAWN
Lawn Maintenance Equipment

MA02SW04
Crystal Software


NOVEMBER

ALUM
Aluminum Coil and Flat Sheets

CABLE
Coaxial Cable (A)

DEBT
Debt Collection Services

OFFICE
Office Supplies

X-RAY
X-Ray Film and Supplies

MA02SW03
ESRE Software

Purchasing Division Staff
For questions concerning these contracts listed, please contact the appropriate buyer:

File 21
Charlyn Miller
(558-0067)

File 22
Pam Jones
(558-0468)

File 23
Chuck Bowman
(558-2157)

File 31
Evan Williams
(558-2596)

File 31
Mike Sheets
(558-2544)

File 33
John Johnston
(558-0492)

File 41
Ron Price
(558-2316)

File 42
Betty Francisco
(558-0468)

Back to the Top

Questions?...Just Ask!

Are you unsure of certain purchasing procedures? ... Do you have a question regarding travel requests? ... Would you want to know what surplus property is available? ... If you need information concerning any function within the Purchasing Division, complete this form:


Back to the Top

Thank you for viewing our October 2004 Issue of The Buyers Network