The Buyers Network is Published Monthly by the Purchasing Division of the West
Virginia Department of Administration to Promote Better Value in Public Purchasing
---
Welcome to the June 2004 Issue of the The Buyers Network!
---
Articles in this Issue:
What's Up with This Year's Purchasing Conference?
New Statewide Contract for Car Rentals Awarded to Enterprise, Savings Expected
Purchasing Division Announces Major Changes to Agency
Director's Comments:
Recent Changes Aimed at Improving Efficiency and Customer Service
Statewide Contract Spotlight...
West Virginia Electric Prides Itself with Offering High Quality Products on the Statewide Battery Contract
Check with Surplus Property ... First!
Temporary Services Statewide Contract Awarded to Lowest Bidders per Region
Buyer Assignments Changed to Focus on Agency Rather than Commodity
MONEYWISE...Tips for the Thrifty
What's State Government Buying?
Governor Wise Names John Poffenbarger Acting Secretary of Dept. of Administration
Current Statewide Contract Update
---
What's Up with this Year's Purchasing Conference?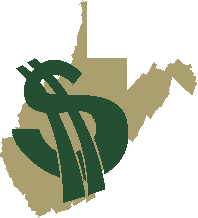 As a result of the recent renovation of the Purchasing Division's office space and the numerous bills which were introduced in the Legislative Session potentially affecting the Purchasing Division, the 2004 Agency and Vendor Purchasing Conference was postponed until further notice.
After great consideration, the Purchasing Division recently made the decision to cancel the conference for this year.
With the reorganization of the division, substantial improvements are expected to be made to our annual training program, including incorporating a certification program. Several ideas are being evaluated, with more details forthcoming.
Agency purchasers needing guidance on purchasing policy and procedures may contact our professional buying staff at their convenience.
New Statewide Contract for Rentals Awarded to Enterprise, Savings Expected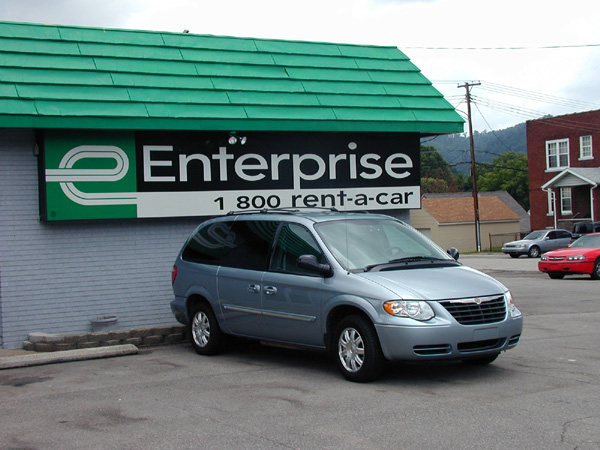 The Travel Management Office announced a new Corporate Rate Agreement with Enterprise Rent-A-Car, which went into effect April 1, 2004.
The program offered by Enterprise is expected to result in considerable cost savings to state travelers when renting a vehicle for business travel. These guaranteed low rates are based on the state's volume of usage. When making reservations for renting a vehicle, please be sure to use our Enterprise discount number NA68001. Highlights of the contract are:
APPLICABILITY
This Agreement applies to all employees of West Virginia state agencies and political subdivisions renting vehicles at all Enterprise locations throughout the United States.
LOCATIONS
Enterprise has over 5,000 U.S. locations, including 40 West Virginia locations to service your needs. In addition, Enterprise is located in terminals in over 150 of the largest US airports and has locations to service every airport located within the State of West Virginia.
REQUIREMENTS
Reservations
Reservations may be made by calling National Travel or any Enterprise location, calling 1-800-rent-a-car (National Reservation System), or on-line at www.enterprise.com. There is no fee for using this reservation system.
Rate Guarantee / Vehicle Availability
Enterprise is 100% company owned (no franchises) and all locations will honor the rates contained in this Agreement. If a reserved vehicle is unavailable at the scheduled time of pick-up, Enterprise will honor the reserved rate and provide a vehicle of a higher car class that will suit the renter's needs.
Optional Damage Waiver
If the State's Travel MasterCard is not used for payment, Enterprise offers a Damage Waiver that will relieve renters and authorized drivers responsibility for damage to a rental vehicle (subject to terms and conditions of rental agreement). The cost of the Damage Waiver is $13.99/day.
Age-Restricted Drivers
Enterprise will accommodate renters over 21 years old with no additional surcharges.
Rental Calculations / Overtime Charges
All days will be calculated on a 24-hour basis, starting at the time of vehicle delivery or pick-up. A one-hour grace period will be given with additional hours calculated at one-fourth the daily rate, never to exceed the cost of one rental day.
RATES
The following discounted rates are guaranteed at all U.S. Enterprise locations (excluding New York), including Charleston, Morgantown, Pittsburgh, Orlando, Tampa, Baltimore/Washington. Rates are guaranteed for the life of this Agreement. There are no blackout dates, rate increases for special events or a particular day of the week.
No minimum expenditure is necessary from the State of West Virginia in order to maintain the following discounted rates as listed.
w

All rates include unlimited mileage.

w

Rates are available at all domestic locations (available in all 50 states), except for the following New York surcharges: $3.00/day State of New York

$14.00/day Brooklyn, Queens, Stanton Island, or Bronx

$18.00/day Manhattan

*New York surcharges are not cumulative
w

Rates are available at all Enterprise Airport locations.

One-Way Rentals

No drop-off charges will apply to all cities in West Virginia and Pittsburgh.

Because of an increased demand in Charleston, Enterprise will expand their hours at the downtown location (which services Yeager Airport):

Monday - Friday: 7:00 am to 11:30 pm

Saturday: 8:00 am to 8:00 pm

Sunday: 8:00 am to 11:30 pm

Purchasing Division Announces Major Changes to Agency

Purchasing Director Dave Tincher recently announced several changes affecting the organization and procedural issues relative to the Purchasing Division, ranging from buyer assignments to reorganization.

According to Tincher, the goal of these changes is to enhance customer service and the efficiency of the state purchasing process.

See The Director's Comments below for more information!




The Director's Comments:
Recent Changes Aimed at Improving Efficiency and Customer Service By Dave Tincher
State Purchasing Director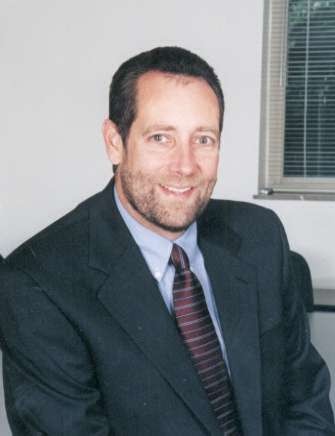 In attempt to enhance customer service and efficiency in our opera-tion, the Purchasing Division has recently announced changes in its organization. These changes will directly affect the agency procurement officers in state government.
As part of a pilot program, our buying section will be changing the manner in which they offer their services to state agencies, effective July 1, 2004.
In the past, our buyers were assigned specific commodities, such as information technology, vehicles and business services. One of the changes is to reassign our buyers to state agencies rather than to commodities. This concept has been used with three of our buying staff who serve as 'dedicated buyers' for particular agencies: Pam Jones (Department of Health and Human Resources); John Johnston (Division of Highways) and Chuck Bowman (Workers Compensation). Most of our dedicated buyers will continue to solely process work for that particular agency.
The remaining agencies will be assigned to an individual buyer who will be responsible for processing all purchasing documents for a particular agency and advise accordingly on purchasing-related procedures and policy. See article on page 4 for more details on the assignments. This program will be monitored to determine its effectiveness on the state purchasing process.
Another change will be the temporary assignment of Evan Williams to assist the Information Services and Communications Division at Davis Square. He will serve as the lead procurement buyer for all IS&C's technology-related purchases. With his vast experience, Mr. Williams will oversee many of the statewide technical purchases, such as for routers, information technology, and Microsoft products. Carol Jarrett, an administrative services assistant, will be assisting Mr. Williams at Davis Square. IS&C Director Helen Wilson and I are pleased with this assignment and expect positive results of this interagency cooperation, including improved efficiency and a reduction in processing/approval time. This change will go in effect July 1, with the physical relocation taking place June 22.
The last change to announce is the reorganization of the Purchasing Division. There are many opportunities to improve the services we provide to our customers; reorganizing our division will allow us to be more attentive to the programs and services we offer and the customers we serve. In summary, there will be four primary sections:
Acquisition and Contract Administration Section
Assistant Director – Karen Byrd
Acquisitions Unit
Technical Acquisitions
Purchasing Card Program
Program Services Section
Assistant Director – Ken Frye
Surplus Property Program
Travel Management Unit
Capitol Parking and Fleet Management Unit
Fixed Assets / Inventory Unit
Administration and Inspections Section
Assistant Director – Jo Ann Dunlap
Administration Unit
Inspections Unit
New Business Development
Communications and Technical Services Section
Assistant Director – Diane Holley
Communications Unit
Technical Services
Professional Development
Records Management Unit
I am looking forward to witnessing the positive effects of these changes.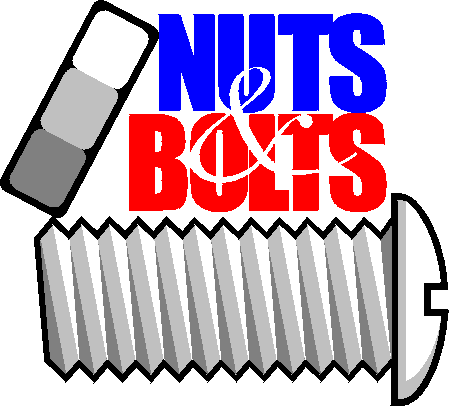 The Purchasing Division has begun using a new Internet e-mail domain name: wvadmin.gov. E-mail sent to gwmail. state.wv.us after June 13, 2004, will be returned to the sender as "undeliverable." Currently, both addresses are valid. For example, John Doe can receive mail sent to either: jdoe@gwmail.state.wv.us or jdoe@ wvadmin.gov. The "reply to" address will be jdoe@ wvadmin.gov. Please make note of this change when e-mailing the employees of the Purchasing Division.
Back to the Top
Statewide Contract Spotlight...
West Virginia Electric Prides Itself with Offering High
Quality Products on the Statewide Battery Contract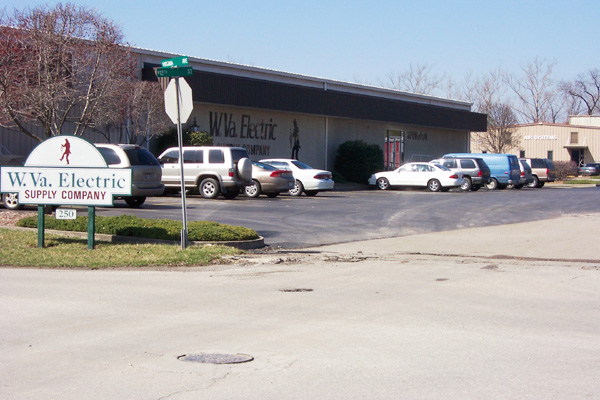 In each issue of The Buyers Network, the Purchasing Division will highlight one of our statewide contractors. Providing information on the company and the products offered on the statewide contract, this feature will help familiarize our agency purchasers with our business partners.


West Virginia Electric Supply Company is proud to have a positive working relationship with the State of West Virginia, according to Lee Colker, Executive Vice President of the company.

This relationship goes as far back as the 1970's. Currently, West Virginia Electric Supply Company services the statewide contract for dry cell batteries, which all state agencies must utilize. They have held this existing contract since September of 2002.

"In order to have been awarded this contract, West Virginia Electric's product had to be reputable and priced competitively, therefore offering an excellent value to the State of West Virginia," said Senior Buyer, John Johnston. "We've had no complaints regarding their service throughout all the years they've serviced this contract."

"West Virginia Electric prides itself on supplying the highest quality products to all our customers. And, our contract with the state of West Virginia that supplies Ray O Vac battery products is very representative of this quality," Colker said.

By following their company motto of "Quality and Service," West Virginia Electric Supply has earned the reputation as a dependable supplier who extends excellent service throughout the state, Colker added.

Since its inception nearly 70 years ago, this company provides over 20,000 products from over 160 manufacturers. With its headquarters based out of Huntington, this company has nine full-service locations in West Virginia, southern Ohio and eastern Kentucky.

At its headquarters and main distribution center, the company has a 70,000 sq. ft. plant on 3.3 acres of land. Inside, a 6,000 sq. ft. state-of-the-art lighting showroom and lighting laboratory displays its extensive line of lighting products.

West Virginia Electric Supply Company's headquarters is located at 250-12th Street, West, in Huntington. For more information, call toll-free 1-800-624-3433 (FAX: 304-525-2726) or visit its website at www.wvesco.com.


Check with Surplus Property ... First!

The West Virginia State Agency for Surplus Property should be the FIRST call you make when in need of property for your organization.

With a wide variety of products available through the State and Federal Surplus Property Programs, everything from office furniture to those hard-to-find pieces of equipment can be found at Surplus Property's Dunbar location.

For more information on property availability or eligibility requirements, contact Surplus Property at (304) 766-2626 or toll-free at 1-800-576-7487. You can visit its website at www.state.wv.us/admin/purchase/surplus.

Back to the Top Temporary Services Statewide Contract Awarded to Lowest Bidder per Region

The statewide contract for temporary employment services has recently been awarded for each work classification in each of the four regions within the state, according to Senior Buyer Betty Francisco.

The following are the work classifications included in this contract:

• Accounting Technician 2
• Administrative Services Assistant 1
• Data Entry Operator 1
• Executive Secretary
• Health Services Worker
• Laborer
• Office Assistant 1
• Office Assistant 3
• Paralegal
• Word Processor

The contract was awarded to multiple vendors; however, all state agencies are required to first contact the West Virginia Association of Rehabilitation Facilities (WVARF) for all temporary requirements. If WVARF is unable to fill the request within 48 hours, WVARF shall provide a waiver. WVARF has requested the agency to contact its office via fax at (304) 766-4607, using designated forms for new and modified requests.

If WVARF is unable to accommodate the request, the state agency shall contact the lowest cost provider for the temporary service required based on the synopsis chart mailed to each state agency, along with a copy of the contract specifications, designated forms and individual contracts for all 13 vendors.

The vendors participating on this contract are WVARF; Adecco USA, Inc.; Advanced Tech Staffing; Career Connection; Express Personnel Services; Kelly Services Inc.; Manpower Temporary Services; Personnel Temporary Services; Saunders Staffing Inc.; Snelling Personnel Services; United Talent LLC; and Winans Services.

If the request is unable to be filled by that low-cost provider, the agency purchaser should document this fact similar to any other cost comparison prior to a purchase (with such information as vendor contacted, name of contact, response received) and proceed through the list.

To fill a position for less than 320 hours, the agency must issue a Release Order (WV-39) directly to the contractor. For positions greater than 320 hours (up to a maximum of 1,000 hours), a WV-39 must be processed through the Purchasing Division for approval prior to submitting to the vendor.

The 1,000 hour limit for any temporary service continues in force. This limit is in any 12-month period.

Agencies with current temporary employees shall continue at the rate covered by the release until the end of the release period. If an agency required the temporary employee to continue after that time, a new release against the new temporary contact shall be issued.

Questions regarding this contract should be directed to your agency procurement officer. If the officer needs additional clarification, he or she may contact Ms. Francisco at (304) 558-0468 or via e-mail at bfrancisco@wvadmin.gov.

Back to the Top
Buyer Assignment Changed to Focus on Agency Rather than Commodity

In accordance with a pilot program which goes into effect July 1, 2004, the Purchasing Division has assigned its buying staff certain agencies for which they will process purchasing documents.

In the past, buyers were assigned specific commodities; however, this new concept is expected to result in greater efficiency, enhanced communications and more effective working relationships by having the state agencies work directly with one point of contact within the Purchasing Division.

According to Purchasing Director Dave Tincher, positive outcomes are expected from this change of assignment for our buying staff under the Acquisitions and Contract Administration Section.

Information on this change was distributed to state procurement officers; however, below is a summary of the buyers and the larger dollar volume agencies:

Ron Price (Buyer Supervisor)
Agencies include Governor's Office, Secretary of State, Attorney General, Development Office, Veteran Affairs, Agriculture, Senate, House of Delegates, Labor, Geological Survery, Insurance Commission and Library Commission; *in addition, all unassigned agencies

Pam Jones
DHHR (Solely dedicated buyer)

John Johnston
DOH (Solely dedicated buyer)

Betty Francisco
All statewide contracts, contract management and Cooperative Purchasing Program.

Charlyn Miller
Agencies include Administration, Education, Tax, State Auditor, Employment Programs, Public Service Commission, Health Care Authority, School for the Deaf & Blind, Consolidated Public Retirement Board, PEIA, Rehabilitation Services, Culture and History, Education and the Arts, Motor Vehicles, Public transit, Rail Authority and Port Authority.

Chuck Bowman
Agencies include Workers' Compensation, Environmental Protection, Lottery, Engineering Facilities/Mapping Board, Protective Services and Adjutant General.

Mike Sheets
Agencies include the State Treasurer, Natural Resources, Forestry, Tourism, ABCC, Educational Broadcasting, Criminal Justice, Corrections, Regional Jail Authority, Juvenile Services, Public Defender and State Police.

Evan Williams
Temporarily assigned to IS&C's technology-related purchases.

Telephone numbers and e-mail addresses for our buying staff are listed:

Charlyn Miller (558-2596)
cmiller@wvadmin.gov

Pam Jones (558-0067)
pjones@wvadmin.gov

Chuck Bowman (558-2157)
cbowman@wvadmin.gov

Evan Williams (558-2316)
ewilliams@wvadmin.gov

Mike Sheets (558-2544)
msheets@wvadmin.gov

John Johnston (558-2402)
jjohnston@wvadmin.gov

Ron Price (558-0492)
rprice@wvadmin.gov

Betty Francisco (558-0468)
bfrancisco@wvadmin.gov

Back to the Top
MONEYWISE...Tips for the Thrifty

Bottled Water ... Expired?

If you have stockpiled some bottled water in your disaster-preparedness kit, there's little evidence that the expiration date will make it hazardous.

In spite of labels reminding consumers when to drink it, there is virtually no evidence that drinking it beyond the expiration date has any health impact at all.

The Food and Drug Administration considers bottled water to have an 'indefinite shelf life.'

A spokesperson for Nestle Waters North America, which bottled brands including Poland Spring and Ice Mountain and imports Perrier and Vitel, says the practice is not health-based. A spokesperson for Coca-Cola, which makes Dasani, says it is not really an expiration date, but an optimal taste date.

Back to the Top What's the State Buying? (This information is compiled from the West Virginia Purchasing Bulletin. The purpose is to provide an awareness of the variety of products and services being procured in state government. Only a small sample of solicitations are listed.)
A request to provide payphones and service for approximately 500 pay telephones statewide.

Division of Natural Resources

A request to provide miscellaneous furniture, such as sofas, beds, dressers, tables, etc., for Watoga State Park cabins.

Department of Environmental Protection

A request to provide relocate six office locations to the new Kanawha City headquarters.

A request to provide security guard services.
A request to provide 22 historical markers from Wheeling to Barlow, including the design, development, fabrication and installation.
Back to the Top
Gov. Wise Names John Poffenbarger Acting Secretary of Dept. of Administration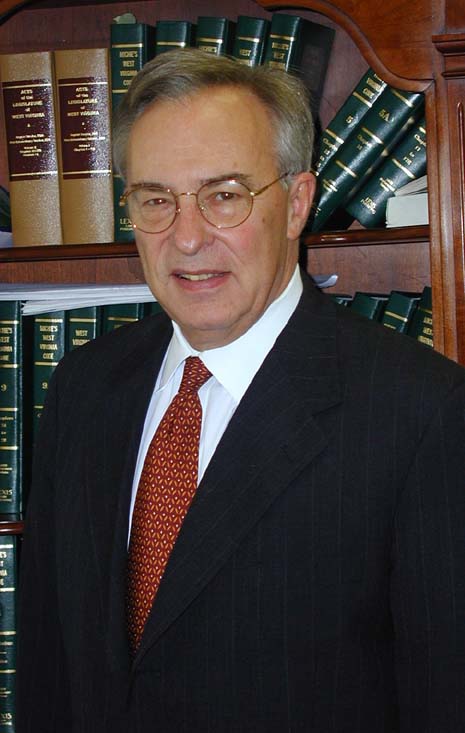 Governor Bob Wise has announced that John T. Poffenbarger will serve as the Acting Secretary of the Department of Administration, effective June 16, 2004. Poffenbarger will be replacing Tom Susman, who will be returning to the private sector. Susman has held the post since April of 2003.

Poffenbarger currently serves in the capacity of general counsel for the Department of Administration and has a prestigious record of public service. A former state senator from Kanawha County, city attorney for the City of Dunbar and a member of the West Virginia Board of Investments, Poffenbarger was humbled by the Governor's announcement. "I am honored to have the opportunity to serve Governor Wise and the people of West Virginia," he said.

Poffenbarger is a graduate of the Virginia Military Institute and the West Virginia College of Law. John, the father of four and grandfather of six, lives in Dunbar with his wife, Susan.

Back to the Top
CURRENT STATEWIDE CONTRACT UPDATE

Information and dates (as of May 16, 2004) included in this Current Statewide Contract Update are subject to change. If you need additional information, please contact the appropriate state buyer.

Contracts Awarded Contract: PHOTO
Description: Photography Film and Supplies
Vendor: Fuller & D. Albert
File: 31
Effective Date: 05/01/04 Contract: CRENTAL
Description: Car Rental Services
Vendor: Enterprise Rent-A-Car
File: 31
Effective Date: 04/01/04 Contract: TEMPS
Description: Temporary Employment Services
Vendor: Various
File: 42
Effective Date: 05/01/04 Contracts to be Bid or Under Evaluation Contract: IP
Description: Information Processing
File: 21
Bid Opening: 05/19/04
Under Evaluation: Yes Contract: DIGCOP
Description: Digital Copiers
File: 21
Bid Opening: 04/28/04
Under Evaluation: Yes Contract: DWASH
Description: Dishwashing Materials
File: 42
Bid Opening: 04/27/04
Under Evaluation: Yes Contract: LGLOVES
Description: Latex Gloves
File: 31
Bid Opening: 04/06/04
Under Evaluation: Yes Contract: A/E BATT
Description: Battery: Auto and Equipment
File: 33
Bid Opening: 05/19/04
Under Evaluation: Yes Contracts Extended Contract: IP
Description: Information Processing Equipment
File: 21
Comments: Extended until 06/30/04 Contract: IPTEMP
Description: Information Processing Temporary Services
File: 21
Comments: Extended until 06/30/04 Contract: DIGCOP
Description: Digital Copiers
File: 21
Comments: Extended until a new contract is awarded Contract: N-TIRES
Description: Tires: Auto and Equipment
File: 23
Comments: Extended until 06/30/04 Contracts to be Reviewed JUNE File 33: R-SHEET
Reflective Sheeting File 42: LITTER
Litter Grabbers File 42: WVARF
WVARF Services and Commodities JULY File 23: PC
Police Cruisers File 42: BROOM
Brooms File 42: ALCOHOL
Ethyl Alcohol
Purchasing Division Staff
For questions concerning these contracts listed, please contact the appropriate buyer: File 21
Charlyn Miller
(558-0067) File 22
Pam Jones
(558-0468) File 23
Chuck Bowman
(558-2157) File 31
Evan Williams
(558-2596) File 31
Mike Sheets
(558-2544) File 33
John Johnston
(558-0492) File 41
Ron Price
(558-2316) File 42
Betty Francisco
(558-0468)

Back to the Top

Questions?...Just Ask!

Are you unsure of certain purchasing procedures? ... Do you have a question regarding travel requests? ... Would you want to know what surplus property is available? ... If you need information concerning any function within the Purchasing Division, complete this form:


Back to the Top Thank you for viewing our June 2004 Issue of The Buyers Network