The Buyers Network is Published Monthly by the Purchasing Division of the West
Virginia Department of Administration to Promote Better Value in Public Purchasing
---
Welcome to the February 2004 Issue of the The Buyers Network!
---
Articles in this Issue:
Registration to Begin for 2004 Agency and Vendor Purchasing Conference & Product Exposition
Fixed Assets Mandatory Seminar Set
Director's Comments:
Special Seminar Planned for Inventory Coordinators
RFQ for Lodging Discounts Anticipate Savings for State Business Travelers
Mike Sheets Joins the Purchasing Division as Senior Buyer
NIGP 2004 Education Catalog Available Online
Vendor Spotlight...Meet Some of Our Valuable Business Partners!
Supplemental Vendor Report Provides Means for Searching by Tax ID
Gov. Wise Proposes Bold Legislative Agenda for 2004
MONEYWISE...Tips for the Thrifty
Shuttle Service Expands to All-Day Service During Session
Friendly Faces Greet Purchasing Visitors
Current Statewide Contract Update
---
Registration to Begin for 2004 Agency and Vendor
Purchasing Conference & Product Exposition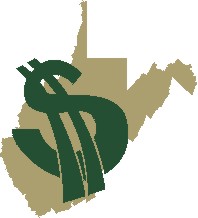 Registration packets for the 2004 Agency and Vendor Purchasing Con-ference & Product Expo will be in the mail later this month to all agency procurement officers. In addition, interested participants may register electronically at the Purchasing Division's website at www.state.wv.us/admin/purchase.

This year's training conference will be held at the Mountaineer Race Track and Gaming Resort in Chester, West Virginia, on April 19-23. Similar to last year, the conference's invitation list includes business representatives who may elect to participate in the workshop sessions and one-on-one consultation session and have an added impact by being an exhibitor at the product exposition.

The Mountaineer Resort is able to provide, under one roof, lodging for nearly all of our guests requiring accommodations and more than 100 exhibit spaces for those businesses wishing to showcase their products and services to our agency purchasers.

"Training continues to be a central focus for our agency," said Purchasing Director David Tincher. "Aside from the focus on education, an added benefit of this conference is the networking opportunities which present themselves among the Purchasing Division staff, agency purchasers and the business representatives."

The lodging rate offered by Mountaineer is $74 per night. Lodging arrangements are to be made by the participants by calling 1-800-804-0468.

The registration fee for this year's event has been decreased from last year to $125 per participant for state agency representatives. This fee includes several group meals, all workshop sessions and materials, and attendance to the product exposition. Please note that the registration fee for the vendors is at a different rate.

All participants, both agency purchasers and business representatives, will be arriving on Monday, April 19. The product exposition, which is scheduled for Wednesday, April 21, will conclude the vendor portion of this conference. However, agency purchasers will continue with workshop sessions through mid-day on Friday, April 23.

For more details, visit our website later this month or contact Diane Holley (558-0661; dholley@gwmail. state.wv.us) or Debbie Watkins (558-3568; dwatkins@wvadmin.gov.)


Fixed Assets Mandatory Seminar Set


Attention all designated agency inventory coordinators! A mandatory seminar will be conducted to review the procedures established for documenting the acquisition and disposal of reportable state property.

Three sessions have been scheduled for the convenience of the coordinators; however, attending only one of the scheduled sessions is required.

For more details, turn to the Director's Comments

of this issue of The Buyers Network. Back to the Top




The Director's Comments:
Special Seminar Planned for Inventory Coordinators

By Dave Tincher
State Purchasing Director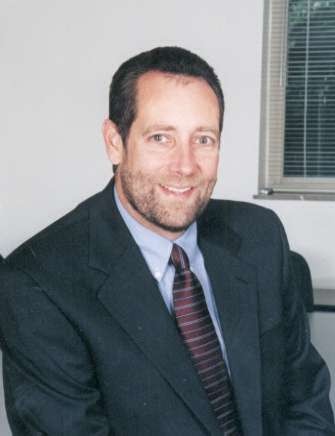 The Purchasing Division is in the process of scheduling a mandatory training workshop for all agency inventory coordinators.
Although times, dates and locations were not confirmed at the time of printing this issue of The Buyers Network, I would like to make all designated inventory coordinators aware that this training will be conducted in late March. Correspondence will be mailed directly to the coordinators with additional details.
The purpose of this training is to review procedures which have been established for documenting the acquisition and disposal of property which is owned by your agency. Guidelines regarding maintaining a physical inventory will also be addressed.
Administration Unit Manager Jo Ann Dunlap and Surplus Property Manager Ken Frye will be presenting the material at this workshop. Tentative plans are to offer this workshop at various times for the convenience of the coordinators.
Because this seminar is considered "mandatory," it is my hope that existing schedules will be adjusted in order for the appropriate persons to attend.
RFQ for Lodging Discounts Anticipate Savings for State Business Travelers
The Purchasing Division issued a request for quotation, MOTEL04, which the responses were recently opened in hopes of entering into price agreements with various hotels and motels throughout the state for official business travel.
These agreements will be between the facility and the state of West Virginia with the purpose of providing state employees discounted lodging accommodations for state business travel during the 2004 calendar year.
According to the RFQ, the special rate would be available to state employees and guests of the state of West Virginia and affiliate companies as named by the state. In order to receive this discounted rate, the caller must identify himself as being with the state of West Virginia and the department for which they represent. The hotel reserves the right to verify their employment with the state.
With over 70 properties responding, the Purchasing Division is in the process of evaluating the discounts offered. Once the evaluation period has been complete, State Travel Manager Catherine DeMarco said that she will be compiling a list of hotels with the special discounted rate offered. DeMarco said that the Travel Management website will also be updated with this valuable information for state business travelers.
Back to the Top
QUESTION
What are the stipulations regarding utilizing statewide contracts entered into by the Purchasing Division?
ANSWER
West Virginia Code, §5A-3-5, authorizes the Purchasing Director to promulgate and adopt standard specifications based on scientific and technical data, as appropriate commodities and services. This action establishes the quality to which such commodities and services to be purchased and services to be contracted for by the state must conform.
These standard specifications are used to establish statewide contracts for commodities that are needed on a repetitive basis and are established for the benefit of state spending units.
No agency may be exempt from using statewide contracts without prior written approval from the Purchasing Division.
According to the Purchasing Division's Policies and Procedures Handbook, use of the State Purchasing Card shall not be used to circumvent purchases from established contracts.
We want your questions! … Submit your questions via e-mail to Diane Holley at dholley@wvadmin.gov.

Mike Sheets Joins the Purchasing Division as a Senior Buyer
Mike Sheets is the new kid on the block or, should we say, the new senior buyer at the Purchasing Division. As with any new job, the learning process is always the most time-consuming task of the orientation. Bombarded with reading material, including the Purchasing Division's Policies and Procedures Manual, and the internal Buyer's Guide and Reference Manual, Mike has had plenty to read to keep his mind spinning.

Arriving at the Purchasing Division on January 2, Mike brings with him valuable employment experiences which will prove helpful in his new position. A graduate of West Virginia University with a bachelor's degree in Business Administration, he worked more than six years as a buyer for a manufacturing company in Mineral Wells.

"I purchased everything from light bulbs to suspension systems, and did a lot to upgrade the automation of the department," he said.

Outside of his job, Mike keeps busy working on his second degree in accounting from West Virginia University-Parkersburg and works weekends preparing taxes for his

father's firm in Ripley.

Mike plans to take the CPA exam next November. In addition, he is married and has three children, ages five, four and thirteen months. In his spare time, Mike enjoys hiking, camping, reading and anything related to technology.

The Purchasing Division is pleased to welcome Mike to our staff and wishes him the best of luck in this buying position and his other educational aspirations which he is pursuing.

NIGP 2004 Education Catalog Available Online

The National Institute of Governmental Purchasing (NIGP) has announced the availability of its 2004 online education catalog that may be accessed by visiting the NIGP website at: http://www.nigp.org/professional _development/EduCatalog.htm.

The catalog features courses offered from January through July 2004, as well as a listing of revised seminar fees for NIGP members and non-members.

Scheduled seminars offered throughout North America are also available online at www.nipg.org/educate/semsched.htm. This site is updated weekly.

Back to the Top VENDOR SPOTLIGHT...Meet Some of Our Valuable Business Partners!

Each month, The Buyers Network familiarizes our readers with businesses who have attended our past vendor purchasing conferences. We appreciated their participation in these training events.

Introducing

SW Graphics of Parkersburg, WV

SW Graphics of Parkersburg, WV, offers a variety of promotional products, such as signage, custom award plaques and engraving.

Carl Mayfield, manager of sales and marketing of the company, indicated that his experience in dealing with the state has been good. He primarily sells to the Department of Health and Human Resources, Department of Environmental Protection and the Division of Natural Resources.

Mayfield indicated that he has found that personal contact is his best marketing tool in dealing with state government. He has also attended the past Agency and Vendor Purchasing Conferences and had positive feedback regarding this training opportunity. "It's like a family reunion," he said.

For more information on SW Graphics, contact Carl Mayfield at (304) 428-8601 or via email at carlmayfield@hotmail.com.

Back to the Top


Supplemental Vendor Report Provides Means for Searching by Tax ID

An important step in the purchasing process is making sure the vendor is properly registered and not designated as "on hold" before issuing a purchase order.

The normal process is to search for the vendor by "short name" in the TEAM purchasing system. Sometimes, however, it is necessary to search by tax identification number (FEIN or SSN). In order to facilitate that method of inquiry, the Purchasing Division has traditionally maintained a report called C-VENDOR-FEIN-NUMBER-CROSS -REF. The report is available to authorized users from Information Expert, the TEAM system reporting tool.

Over time, however, as more vendors were added, the report continued to grow. Due to this increase in vendors, an error message indicated that the report was too large. After consulting with experts and reading over the system documentation, the Purchasing Division concurred. The report was too large and would have to be divided into two separate reports, at a minimum, until a better solution could be developed.

As a result, there is now a second vendor report in Information Expert. The supplemental report is called

C-VENDOR-FEIN-NUMBER-CROSS-SUP. The bad news is both reports have to be searched before concluding that a vendor is not registered; but the good news is that a tax ID method of inquiry could be continue to be offered.

The Purchasing Division is also exploring other possible solutions to this problem, such as a web-based search. However, because so many vendors register using social security numbers, security and identity theft are a major concern. Until those concerns are adequately addressed, the supplemental report in Information Expert will continue to be offered to authorized users only.

If you have questions regarding this matter, please contact Jo Ann Dunlap at (304) 558-0059 or Dan Miller at (304) 558-2314.


Gov. Bob Wise Proposes Bold Legislative Agenda for 2004

In his fourth and final State of the State Address, Gov. Bob Wise proposed a bold agenda, focusing on health care and education. Wise called on the Legislature to secure the state's tobacco settlement funds by taking the money in one lump sum of $630 million. He also proposed increasing the cigarette tax by one penny per cigarette and raising smokeless tobacco tax to 20 percent.

"Tobacco use remains the greatest threat to the health of West Virginians. We've seen that tough action can get results, but more needs to be done," Wise said. Once again, Wise introduced legislation to lower the legal limit for drunk driving to .08.

He also noted the importance of continued investment in education. Rather than requiring a 9 percent budget cut from colleges and universities, Wise asked for a 2.5 percent cut and also called for more investment in research.

As a show of his support, he called for an establishment of research funds, starting with an additional $10 million. He indicated that he plans to expand the Research Challenge Grant Program, hire top-quality faculty and researchers, purchase cutting-edge equipment and create research opportunities for students.

The Purchasing Division continues to closely follow the legislative session and, as in the past, will keep our agency purchasers informed of any changes which may affect the purchasing process.

Back to the Top
Friendly Faces Greet Purchasing Visitors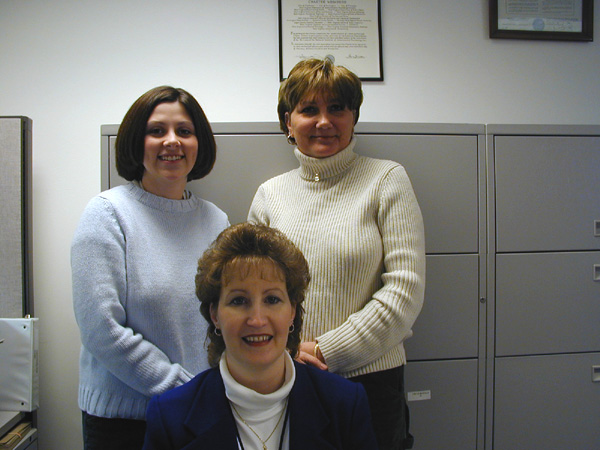 For many of our customers who have not visited our offices recently, the Purchasing Division's reception room has a whole new look. There hasn't been any renovations made nor a different color of paint on the walls, but there are three new employees working in this area who are welcoming our visitors.
Monica Matthews, Lisa Vaughn and Jennifer Byrd have all joined the Purchasing Division staff within a six-month period, but are learning quickly how our division operates.
Since they receive many questions both from those visiting the offices as well as individuals who call with inquiries, their learning curve has been much quicker due to necessity.
Each of these individuals has a specific job which they are responsible in performing, but they are all physically located in the reception room and work together in welcoming our customers.
Monica is our telephone/receptionist. She answer the telephones and logs incoming requisitions and change orders into the Purchasing systems. She then distributes the documents to the appropriate buyer. Prior to coming to the Purchasing Division, she worked as a legal assistant for a local law firm.
Lisa serves as our bid clerk/receptionist. She sends out bid packages upon request, assists in answering the telephones and receives bids upon arrival. When she receives bids, she clocks them in and secures them until the bid opening date. Prior to joining the Purchasing Division, she worked for nearly 20 years at the Go-Mart Business Office in Gassaway.
Our newest staff addition to the reception room is Jennifer Byrd, an office assistant. She is the vendor registration clerk and is responsible for receiving, reviewing, and processing all vendor registration forms, renewals, and checks received.
All three of these employees work in the Administration Unit of the Purchasing Division under the supervision of Jo Ann Dunlap. In addition, Beverly Toler, who previously worked as the bid clerk, has changed positions within the Administration Unit and is now handling the encumbrance and distribution of purchase orders/contracts. Joan Adkins continues to handle microfilming of all of our purchasing files.
According to Jo Ann Dunlap, Manager of the Administration Unit, this unit provides many different services to state agencies, the vendor community and staff. "As a result, members of the Administration Unit must learn several different programs and be able to step in and perform those duties at any given time as well as other assignments," said Dunlap. "This is a great staff and I am extremely pleased with their performance and dedication."
Back to the Top

MONEYWISE...Tips for the Thrifty
Outsourcing at Home
While some people clean and do laundry because they enjoy it, others do it because they think they can't afford to have it done outside of the home. But when people work long hours, the trade-off is not wise. Studies by the Department of Labor show this is how much you have to earn to make it worthwhile to hire someone:
Laundry: $12,000
Dog Grooming: $40,000
House Cleaning: $57,000
Grocery Shoping: $85,000
Car Washing/Vacuuming: $140,000
Closet Organizing: $190,000
Shuttle Service Expands to All-Day Service During Session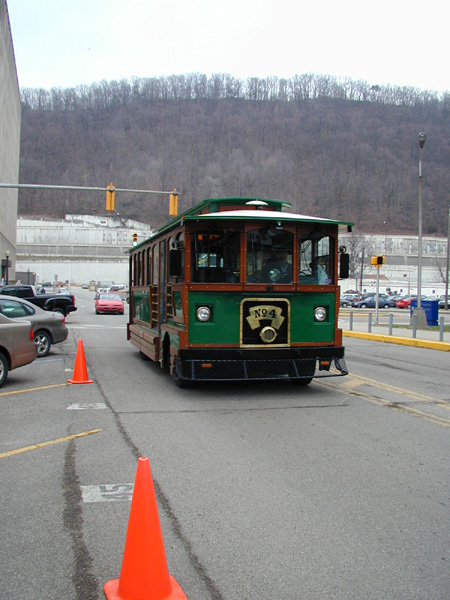 Effective January 5, 2004, the schedule for the shuttle between the State Capitol and the Laidley Field parking area expanded to all-day service through the 2004 Regular Session of the Legislature, concluding on March 13, 2004.
The shuttle will operate Monday through Friday, departing Laidley Field at 7 a.m. through 6:15 p.m., when the shuttle leaves Building 5 for its final daily run.
The shuttle will be extended until 7 p.m., from March 1 through March 13, 2004, the last two weeks of the session.
The shuttle stops are listed as follows:
Laidley Field (Parking Lot)
State Parking Building (Piedmont Road);
Building 6 Entrance (California Avenue)
State Capitol - East Wing Entrance (California Avenue);
State Capitol - Main Building Entrance (California Avenue);
Governor's Driveway (Greenbrier Street);
Division of Highways (Building 5 - Piedmont Road).
Each stop is served about every ten minutes. The shuttle does not operate between 11 a.m. and 11:20 a.m. or weekends and state holidays.
A shuttle easily accessible to the physically disadvantaged (including a wheelchair lift) will be utilized. Visitors are urged to use the Laidley Field visitor parking area or the metered parking spaces in the Division of Motor Vehicles lot at the Piedmont Road entrance when doing business at the State Capitol Complex. The shuttle service is provided free of charge.
The Building 2 Parking Garage on California Avenue was recently demolished, due to safety concerns.

The 2004 model year vehicle request was due into the Fleet Management Office in January. According to Fleet Manager Janice Boggs, the criteria for replacing vehicles are that the model must be a 1999 or older or have at least 120,000 miles.

Individuals who would like to be put on the mailing list for The Buyers Network monthly newsletter should contact Debbie Harrison at (304) 558-2315 or by email at dharriso@ wvadmin.gov.

Last month's issue of The Buyers Network listed an incorrect telephone number for Boise Cascade's Sharon Covert. Her correct number is 755-8172.

CURRENT STATEWIDE CONTRACT UPDATE

Information and dates (as of January 16, 2004) included in this Current Statewide Contract Update are subject to change. If you need additional information, please contact the appropriate state buyer.

Contracts Awarded

Contract: CANLINER
Description: Plastic Can Liners
File: 42
Effective Date: 01/01/04
Vendor: Unisource

Contracts to be Bid or Under Evaluation

Contract: MSSELECT
Description: Microsoft Products
File: 21
Bid Opening: 01/21/04
Under Evaluation: Yes

Contract: DEBT
Description: Debt Collection Services
File: 31
Bid Opening: 01/06/04
Under Evaluation: Yes

Contract: DWASH
Description: Dishwashing Materials
File: 42
Bid Opening: 12/02/04
Under Evaluation: Yes

Contracts to be Renewed

Contract: TCARD
Description: Travel Management Credit Card Services
File: 31
Vendor: United Bank
Expiration Date: 12/31/05

Contract: C-PIPE
Description: Corrugated Pipe
File: 33
Vendor: Contech Construction - Lane Enterprises, Inc.
Expiration Date: 01/31/05

Contract: FLOORPAD
Description: Floor Buffing Pads
File: 42
Vendor: Liberty Distributers, Inc.
Expiration Date: 11/30/04

Contracts Extended

Contract: IP
Description: Information Processing Equipment
File: 21
Comments: Extended until further notice

Contract: IPTEMP
Description: Information Processing Temporary Services
File: 21
Comments: 06/30/04

Contract: DIGCOP
Description: Digital Copiers
File: 21
Comments: Extended until 03/14/04

Contract: N-TIRES
Description: Tires: Auto and Equipment
File: 23
Comments: Extended until 03/15/04

Contracts to be Reviewed FEBRUARY File 23 FILTER
Filters: Oil, Air and Fuel File 33: A/E BATT
Battery: Auto and Equipment File 42: FLRMAC
Floor Machines MARCH File 33: FUEL
Fuel: Motor and Heating File 42: TAGS
Identification Tags File 42: FINEPAP
Computer Paper File 42: FOOD
Canned Foods and Staple Groceries
Purchasing Division Staff
For questions concerning these contracts listed, please contact the appropriate buyer: File 21
Charlyn Miller
(558-0067) File 22
Pam Jones
(558-0468) File 23
Chuck Bowman
(558-2157) File 31
Evan Williams
(558-2596) File 31
Mike Sheets
(558-2544) File 33
John Johnston
(558-0492) File 41
Ron Price
(558-2316) File 42
Betty Francisco
(558-0468)

Back to the Top

Questions?...Just Ask!

Are you unsure of certain purchasing procedures? ... Do you have a question regarding travel requests? ... Would you want to know what surplus property is available? ... If you need information concerning any function within the Purchasing Division, complete this form:


Back to the Top Thank you for viewing our February 2004 Issue of The Buyers Network