The Buyers Network is Published Monthly by the Purchasing Division of the West
Virginia Department of Administration to Promote Better Value in Public Purchasing
---
Welcome to the August 2004 Issue of the The Buyers Network!
---
Articles in this Issue:
Purchasing Division Sponsors NIGP Seminar, "Purchasing Management and the Relentless Pursuit of Excellence"
Director's Comments:
Competition Serves as the Foundation of Purchasing
The Travel Bag: News and Tips from the State Travel Management Office
MONEYWISE...Tips for the Thrifty
Cooperative Purchasing Program Shares Benefits of Statewide Contracts with Political Subdivision
Culture and History Reinforces Guidelines on State Capitol Complex Alterations
Statewide Contract Spotlight...
National Travel Offers Various Services as the Statewide Contractor for Travel Management Services for the State
Statewide Safety Equipment Contract Awarded to Multiple Vendors
What's State Government Buying?
Current Statewide Contract Update
---
Purchasing Division Sponsors NIGP Seminar, "Purchasing
Management and the Relentless Pursuit of Excellence"

The Purchasing Division is pleased to partner with the National Institute of Governmental Purchasing, Inc. (NIGP) in presenting a seminar designed specifically for the new and veteran procurement officer.
The class, Purchasing Management and the Relentless Pursuit of Excellence, will be offered on October 26 and 27 at Mountaineer Race Track and Gaming Center in Chester, West Virginia.
Great managers believe in excellence and must create an environment that cultivates the same. Exceptional managers recognize that they must focus on the basics and establish a flexible strategic direction with a team-based organizational concept as they work to advance their team and their department.
This one-day seminar is designed to provide a foundation for professional success. This common-sense approach combining self-examination surveys, class exercises and group discussion is applicable for all professionals from entry level buyers to management and executive staff.
Fred Marks, CPPO, VCO, will be the instructor for this seminar. As the director of Material Management for Northern Virginia Community College, Marks was the manager in charge of directing and supervising the professional buying staff, inventory, warehouse, mail and support personnel in purchasing. He was accountable for ensuring compliance with all laws, regulations and procedures. He previously worked for the Port Authority of New York as its supervising buyer for nine years. Marks holds a bachelor degree from Adelphi University.
Space is limited to the first 35 students who register, so act quickly if interested. The cost per participant is $150, which includes all NIGP class material.
The schedule for this seminar is as follows:
October 26
9:00 a.m. - 12:00 noon
Group luncheon
1:30 p.m. - 3:30 p.m.
October 27
9:00 a.m. - 12:00 noon
Conclusion
This seminar will provide the participant with eight credit hours toward certification or recertification through NIGP. For more details on NIGP's certification program, please visit its website at www.nigp.org/profesional_development/Cert.htm.
Lodging arrangements must be made by the participant by contacting Mountaineer Race Track and Gaming Center at 1-800-80-40-HOT. A special nightly rate of $73 has been negotiated for this event. Please indicate when making your lodging arrangements that you are with the "Purchasing Division Seminar". For more information on this seminar, please call Diane Holley at 304-558-0661 or by e-mail at dholley@ wvadmin.gov.
Click here for the NIGP Seminar Registration form!

The Director's Comments:
Competition Serves as the Foundation of Purchasing
By Dave Tincher
State Purchasing Director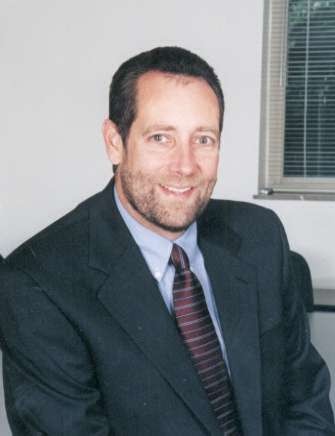 Competition is the centerpiece around which the purchasing process turns. It is fostered by all good purchasing organizations - both public and private. In its best form, it enhances the free and open economy of our country. When it is artificially restricted, the principles of good purchasing practices are defeated. Competition is the 'buy word' of purchasing.
The primary purpose of purchasing is to obtain suitable good and services at favorable prices. In private purchasing, these prices are passed along to the ultimate customer and contribute to the cost of the goods sold to the end user. In public purchasing, the impact is great - prices paid are a direct cost to the taxpayer.
Private purchasers have only to answer to the competitive advantage (or disadvantage) in the marketplace. Public purchasers, however, must be concerned with aspects that generally do not confront the private purchaser. The public purchaser must work under public scrutiny.
Statues and regulations require solicitation of competition for all purchases - either formal or informal. This is to assure sound value being obtained as well as to prevent favoritism and profiteering at public expense and to provide qualified vendors equal opportunity to compete for public business.
A substantial amount of purchasing dollars are delegated to the state agency by the Purchasing Division through delegated purchasing (purchases $10,000 or less). According to purchasing procedures, purchases $1,000 or less do not require competition, but it is always recommended. Since so many of these small purchases on an individual basis may APPEAR to be of little consequence, it is too often looked upon as a convenience and little effort is put forth to properly seek adequate competition. However, this attitude costs the taxpayers thousands of dollars each year. In addition, it costs your agency the use of dollars that could be available for other needed programs.
Back to the Top
MONEYWISE...Tips for the Thrifty
Switching to car pools and buses
More drivers are using mass-transit and car pools to fight high gasoline prices. A survey of employees at the four Los Angeles area airports show a 20 percent increase in employees who bike, car pool or ride in a van to work. Suburban Seattle residents told the Washington State Department of Transportation that they had begun to car pool. And riders on the commuter rail line from Miami to West Palm Beach, Fla., increased 5.5 percent over last year. Consumers are also search out the lowest gasoline prices they can find.
Instant gratification nation
The savings rate in the U.S. has plunged to the lowest level ever. During the past few years, Americans saved between 1 percent and 2 percent of their income. That means Americans spend up to 99 percent of everything they earn. At the same time they are wondering how to pay for retirement. In the 1970s, savings climbed, reaching a peak in 1980 at 8 percent of income. Savings rates fell with the great bull market of the 1990s because people thought the market was saving for them.
Back to the Top
The Travel Bag: News and Tips from the State Travel Management Office
The Cell Phone Parking Lot
The Baltimore-Washington Inter-national Airport now has a free, 50-vehicle area where customers can wait in their vehicles while making cellular telephone contact with arriving passengers. The area is regularly patrolled so drivers do not exceed the one-hour limit.
Unattended vehicles are not allowed. It is very handy for getting information on when a passenger will be through baggage pickup. This is proof that technology is changing many facets of our daily lives.
Questions regarding state travel issues should be directed to State Travel Manager Catherine DeMarco at cdemarco@wvadmin.gov.
Cooperative Purchasing Program Shares Benefits of
Statewide Contracts with Political Subdivisions
The Cooperative Purchasing Program is a service offered through the Purchasing Division which allows eligible political subdivisions the opportunity to purchase from statewide contracts. Political subdivisions include county governments, county schools, municipalities, urban mass transportation authorities of county and municipal governments, volunteer fire departments, and other local governmental bodies within the state,
Currently, there are 72 statewide contracts which offer a large variety of commodities and services and are utilized on a regular basis by state agencies. Specifications have been prepared to ensure quality materials, equipment and services are provided through a formal competitive bid process.
In most cases, purchasing from statewide contracts meets your requirement for competitive bidding, permitting you to by-pass this process, resulting in a time and administrative cost savings for the participating subdivision.
The Cooperative Purchasing Program also allows interested participants to review statewide contract information online and order desired contracts.
A $100 annual membership fee entitles political subdivisions to participate in this program, thereby entitling them to order up to 10 statewide contracts of your choice. Participating political subdivisions receive any updates or subsequent changes made to the selected contracts during the year. Additional contracts may be purchased at a cost of $5 each.
Once the political subdivision receives the requested contracts, they are authorized to contact the respective vendor directly to order commodities or services. It is important that they refer to the Statewide Contract number to ensure receiving the correct discounted price.
Rita Withrow may be reached at 304-558-7023 should a political subdivision request to obtain an enrollment form. They may use the Statewide Contract Request Form, available online at www.state.wv.us/admin/purchase/coop/SWCOrder.htm.
The annual membership fee can be paid by check or credit card. Interested political subdivisions may make credit card payment arrangements by contacting:
Betty Francisco
304-558-0468; e-mail: bfrancisco@wvadmin.gov
Rita Withrow
304-558-7023; e-mail: rwithrow@wvadmin.gov
Culture and History Reinforces Guidelines on Capitol Complex Alterations
The Capitol Building Commission has been established by the Legislature to review and approve, modify or reject any substantial physical or aesthetic changes that alter the State Capitol Building or surrounding complex.
In a recent memorandum from Commissioner Troy Body of the Division of Culture and History, approvals of the Commission were emphasized as mandatory before a contract may be let for work which constitutes a substantial physical change, or before changes are started if the work is not done under a contract.
Body stressed that substantial physical changes refer to permanent physical changes that alter the structural integrity or aesthetic beauty of the public areas of the Capitol Building and surrounding complex, but does not include renovations or repairs needed to maintain the Capitol Building and surrounding complex. Changes, such as painting, paneling, partitions and drop ceilings, do not need the Commission's approval; however, the proposed plans and details are to be shared with the Commission for its use and information.
Remember that in accordance with §4-8-5 of the West Virginia Code, any contract or purchase orders relating to renovations to any building within the Capitol Complex shall not be bid or executed until approval has been obtained by the Capitol Building Commission.
Statewide Contract Spotlight...
National Travel Offers Various Services as the Statewide
Contractor for Travel Management Services for the State
In each issue of The Buyers Network, the Purchasing Division will highlight one of our statewide contractors. Providing information on the company and the products offered on the statewide contract, this feature will help familiarize our agency purchasers with our business partners.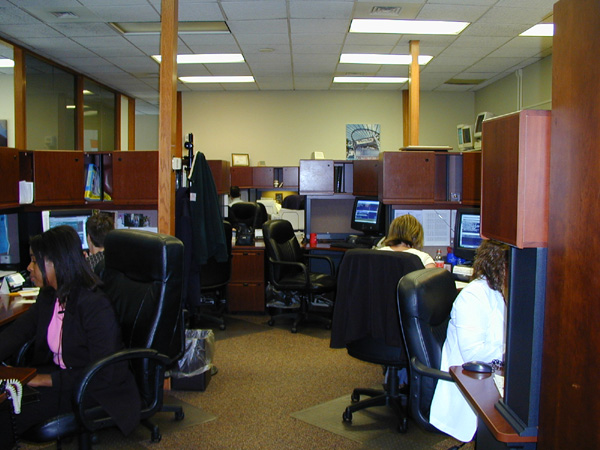 National Travel, headquartered in Charleston, West Virginia, has served as the statewide contractor for travel management services for more than 16 years.

Established in 1977, this West Virginia Corporation specializes in business and government travel management services worldwide. It operates travel management service centers in Charleston and Portland, OR, along with two other centers located in Huntington and Morgantown to better serve the higher education institutions, West Virginia University (WVU) and Marshall University. National Travel also operates a fifth agency aimed at the leisure travel market which is located at the Town Center Mall in Charleston.

National Travel is a member of the American Society of Travel Agents (ASTA) and the Society of Government Travel Professionals (SGTP). It was ranked 19

th of 26,000 agencies in the nation by Business Travel News, one of the travel industry's leading publications.

"National Travel is privileged to have been selected to serve the state of West Virginia and over the years has learned much about travel in the Mountain State," said Vic Carroll, Vice President of Sales and Marketing for National Travel. "As our state progresses, so are we committed to advance the systems and technology available to state travelers. At National Travel, we are excited about the future of travel in West Virginia and feel that our state, more than all others, is moving to the forefront in the application of comprehensive expense and travel management solutions."

The statewide contract for travel management services offered by National Travel includes airline booking and ticketing, car reservations, hotel reservations, 24-hour assistance, web-based accounting services, online printing of invoices, online booking featuring Quick Agent, an online instant chat capability and meeting planning assistance. Many of these services are accessible through a custom website designed and hosted for the state by National Travel.

State Travel Manager Catherine DeMarco has been pleased with not only the services offered by National Travel, but its level of customer service and advanced technology. "National Travel was awarded the first travel management contract for the state in 1986," she said. "Under the contract, they were the first agency in the country to deploy satellite ticket printers, which were installed at WVU and Marshall. They later opened full-service offices in Morgantown and Huntington to serve state travelers more effectively."

Not only was National Travel the state's FIRST travel management contractor, but the state was National Travel's FIRST governmental account. "Since that time, we have continued to serve the state, and also the Department of Homeland Security, FEMA, the U.S. Courts, the Federal Trade Commission and numerous other governmental agencies."

In order to better serve the state of West Virginia, National Travel operates 24/7....all day, every day. Carroll indicated that they do not sublet their after-hours operation to a third party, meaning whenever a state traveler calls for assistance or whatever the emergency, he or she is speaking with a fully qualified National Travel consultant.


Statewide Safety Equipment Contract Awarded to Multiple Vendors

A new statewide contract for safety equipment was awarded, effective July 1, 2004. The successful vendors include Discount Industrial Supply, Valley Air, Orr Safety Equipment, Airgas Mid America, Safety Products and Fisher Scientific.

Prior to releasing the request for quotation for this contract, various state agency purchasers were contacted for their feedback, according to Senior Buyer Betty Francisco. Where possible, those comments were taken into consideration.

The contract was separated in various categories, including rainwear, footwear, ear protectors, safety illuminators, safety caps, protective clothing, fire extinguishers and gloves. Francisco expressed her gratitude to the Division of Highways for allowing three staff members, Molly Bevins, Christy Shanklin and William Wade, to assist in the evaluation of the samples.

Each vendor will accept the Purchasing Card for orders under $2,500. Orders in excess of $100 will include all shipping charges. Orders less than $100 may be purchased from the contract vendor, with shipping charges being billed separately with the original freight bill attached to the invoice. Francisco added that agencies may choose to purchase items less than $100 from any local source to save the shipping charges. Please note that "stringing," which is issuing a series of requisitions to circumvent this limit, is a violation of purchasing policy and strictly prohibited. Below is a brief summary of the awarded vendors:

Discount Industrial Supply
SAFETY04A
Rainwear, Ear Protectors, Safety Illu-minators, Safety Caps, Safety Chaps
Primary Contact: Tom Mason
800-941-4498
304-522-3503

Valley Air
SAFETY04B
Footwear
Primary Contact: Jim Pauley
800-435-9959
304-965-3826

Orr Safety Equipment
SAFETY04C
Eyewear
Primary Contact: Mark Casto
800-676-4640
304-755-4800

Airgas Mid America
SAFETY04D
Protective Clothing-Disposable
Primary Contact: Joe Jackson
800-523-4428
270-791-1690

Safety Products
SAFETY04E
Fire Extinguishers
Primary Contact: Stan Schiellerd
888-449-7233
704-339-0024

Fisher Scientific
SAFETY04F
Gloves
Primary Contact: Richard Heiser
724-413-9549
Customer Service: 800-772-6733

For more details contact Betty Francisco at (304) 558-2598 or via e-mail at bfrancisco@wvadmin.gov.


What's the State Buying?

(This information is compiled from the West Virginia Purchasing Bulletin. The purpose is to provide an awareness of the variety of products and services being procured in state government. Only a small sample of solicitations are listed.)
Division of Rehabilitation Services
Request to provide an open-end contract to offer approximately 20 snack machines.

All State Agencies
Request to provide intrastate, interstate and international long distance, calling cards, inbound toll-free and directory assistance.

Department of Health and Human Resources
Request to provide the service of sign language interpreter for the deaf and/or hearing impaired at William R. Sharpe, Jr. Hospital in Weston.

Division of Culture and History
Request to provide labor and materials to upgrade the fire detection system for the Culture Center at the State Capitol Complex.

Prison Industries
Request to provide an open-end contract for fabric for inmate clothing.

CURRENT STATEWIDE CONTRACT UPDATE

Information and dates (as of July 15, 2004) included in this Current Statewide Contract Update are subject to change. If you need additional information, please contact Senior Buyer Betty Francisco who is responsible for all statewide contracts

. Contracts Awarded Contract: SAFETY
Description: Safety Equipment
Vendor: Discount Industrial Supply, Valley Air Inc., ORR Safety, Airgas Mid-America, Safety Products Inc., Fisher Scientific Co.
Effective Date: 06/01/04 Contracts to be Bid or Under Evaluation Contract: FOOD
Description: Canned Foods and Staple Groceries
Bid Opening: 07/27/04
Under Evaluation: Yes Contract: DWASH
Description: Dishwashing Materials
Bid Opening: 04/27/04
Under Evaluation: Yes Contract: NTIRES
Description: Tires: New and Equipment
Bid Opening: 09/30/04
Under Evaluation: To Open Contract: TRAVEL
Description: Travel Management Services
Bid Opening: 05/04/04
Under Evaluation: Yes Contracts Extended Contract: CEREAL
Description: Cereal, Breakfast Foods
Comments: Extended until 10/19/04 Contract: SELECT
Description: Microsoft Products
Comments: Extended until 09/30/04 Contract: N-TIRES
Description: Tires: Auto and Equipment
Comments: Extended until 09/30/04 Contract: FINEPAP
Description: Computer Paper
Comments: Extended until Further Notice Contract: IPTEMP
Description: Temporary Personnel - Information Processing
Comments: Extended until Further Notice Contract: DIGCOP
Description: Digital Copiers
Comments: Extended until Further Notice Contract: IP
Description: Information Processing Equipment
Comments: Extended until Further Notice


Contracts to be Reviewed

AUGUST JITLECT
Multimedia Courseware Development MV
Motor Vehicles DIAPER
Diapers and Pads FLOORPAD
Floor Buffing Pads RECMGT
Records Management SEPTEMBER CANLINER
Plastic Can Liner LIGHT
Lighting; Bulbs Purchasing Division Staff
For questions concerning these contracts listed, please contact the appropriate buyer: File 21
Charlyn Miller
(558-0067) File 22
Pam Jones
(558-0468) File 23
Chuck Bowman
(558-2157) File 31
Evan Williams
(558-2596) File 31
Mike Sheets
(558-2544) File 33
John Johnston
(558-0492) File 41
Ron Price
(558-2316) File 42
Betty Francisco
(558-0468)

Back to the Top

Questions?...Just Ask!

Are you unsure of certain purchasing procedures? ... Do you have a question regarding travel requests? ... Would you want to know what surplus property is available? ... If you need information concerning any function within the Purchasing Division, complete this form:


Back to the Top Thank you for viewing our August 2004 Issue of The Buyers Network