The Buyers Network is Published Monthly by the Purchasing Division of the West
Virginia Department of Administration to Promote Better Value in Public Purchasing
---
Welcome to the June 2003 Issue of the The Buyers Network!
---
Articles in this Issue:
Purchasing Conference Participants Rate their Satisfaction Level High
Important Mailing List Information Requested
Director's Comments:
Networking with Business Representatiaves Crucial
To-Do List: Get Your Computer Organized
What's State Government Buying?
Changes to the 2003 Conference Agenda Prove Beneficial to the Satisfaction Level
TalkBack...What Did YOU think?
Legislation Outlined Affecting the State Purchasing Division
Vendor Spotlight...Meet Some of Our Valuable Business Partners!
Nearly 200 Vehicles on the Block at the Governor's Reduction Auction in May
MONEYWISE...Tips for the Thrifty
NIGP's Webinars Educate Public Purchasers on a Variety of Topics
Are Your Numbers Not Adding Up?
Current Statewide Contract Update
---
Participants Give Two Thumbs Up!
Purchasing Conference Participants Rate Their Satisfaction Level High
The evaluation results of the 2003 Agency and Vendor Purchasing Conference proved that the changes made to this year's event were welcomed by our participants.
With nearly 30 percent of our agency and vendor participants responding, positive feedback targeted the organization of the conference, the product exposition, registration and the accommodations.
Ninety-seven percent (97%) of the respondents rated the organization of the conference as either "good" or "excellent." The product exposition and the overall opinion of the conference rated a satisfaction level of 95 percent.
Valuable comments and suggestions were offered within this evaluation, which will be considered when planning next year's training conference. "Although it does take a few minutes to complete the evaluation form, the importance of the feedback from our conference participants is immeasurable," Purchasing Director Dave Tincher said. "We are in the process of beginning our plans for next year. We will take into consideration these ideas and make next year's conference even better."
Important Mailing List Information Requested
The Purchasing Division is in the process of updating the mailing list for The Buyers Network. The purpose of this task is to eliminate any unnecessary mailing costs for individuals no longer in state government or in the procurement field, as well as updating your mailing information.
If you wish to remain on our mailing list, you must notify Debbie Harrison with any changes to your address in one of the following ways:
:

Via e-mail at dharrison@gwmail.state.wv.us

(

By telephone at (304) 558-2315

3

By fax at (304) 558-6026, with the appropriate cover sheet; or,

*

By mail to 1029 Washington Street, East; P.O. Box 50130; Charleston, WV 25305

If you do not reply by July 15, 2003, you will no longer receive your monthly copy of The Buyers Network by mail. Please remember that an electronic version of this publication is available at the Purchasing Division's website at www.state.wv.us/admin/purchase/BN/bnlist.htm.


The Director's Comments
Networking with Business Representatives Crucial

By Dave Tincher
State Purchasing Director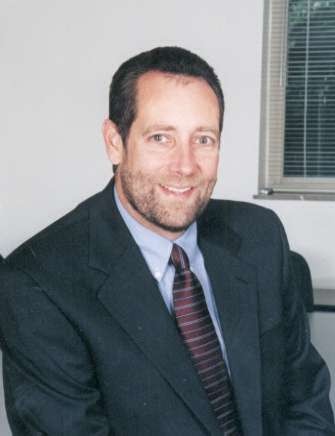 Effective, productive relationships with our business representatives are vital in the procurement arena. Positive vendor relations yield increased knowledge of industry, better solutions and cost-efficiency as a result of making smarter business decisions.
Although we are the buyers of goods and services, it is the business representatives who have more knowledge of the market and opportunities to forecast changes, good or bad, in that particular industry.
At our most recent purchasing conference, the opportunities for the buyers and sellers to network were vast. In addition to combining the two previously separate conferences for vendors and agencies, we offered one-on-one consultation sessions at this year's training event. These sessions allowed our vendor partners to meet with 25 purchasing officials throughout our state government as well as representatives from the state of Ohio's purchasing department.
The one-on-one sessions gave business representatives 10 minutes of the purchasing official's full attention in order to explain their products and services and to share literature and business cards. Many of our participating vendors stated in their evaluation forms that these sessions alone were well worth the trip to the conference.
Aside from the purchasing conference, vendors play an important role in the procurement process, by assisting our buying staff when new specifications are necessary or when evaluating the functionality of existing contracts.
Communication is the key in maintaining productive business relationships with our vendors. Build upon the relationships that you have already created, but also seek new relationships that could benefit you and your agency in the future.
I'm sure you will agree with me that having our vendor representatives attending the conference at the same time as our agency purchasers was a positive change. It offered us all more opportunities to keep the lines of communication open. Working together effectively will result in a win-win situation for us all.
TO-DO LIST: Get Your Computer Organized
What can you do to get your computer organized? It's easy!
w

Keep a printed copy of all passwords (but not near your computer)

w

Always back up everything you do on your computer. You never know when your system might crash.

w

Set up folders in your e-mail program so you can sort incoming e-mail, either by subject or task.

w

Don't just dump files into your 'root directory.' Use one drive for program files and another for working documents.

w

Develop a standard method for naming files, whether by author, document name, date and version.

w

Organize files in your computer to match your paper filing system. w Once a year, delete files on your disks, CD-ROMs and hard drive.


What's State Government Buying?

This information is compiled from the West Virginia Purchasing Bulletin. The purpose is to provide an awareness of the variety of products and services being procured in state government. Only a small sample of solicitations are listed.
w

State Agencies

Request to provide middleware software, including training and installation.

w

Division of Labor

Request for a turn-key electronic document management system for the Division of Labor.

w

Division of Engineering and Facilities

Request for the construction of three single-story facilities at Camp Dawson.

w

State Senate
Request to typeset, print, bind, package and ship the 2003 West Virginia Blue Book.

Changes to the 2003 Conference Agenda Provide Beneficial to the Satisfaction Level

At this year's state purchasing conference, several changes were made to the format and schedule of this training event.

Two of the major changes implemented included the addition of the product exposition and the combination of the vendors and agencies.

The product exposition offered participating vendors an opportunity to showcase their products and services. Nearly 80 vendors had a booth with literature, samples and a wealth of knowledge to share with nearly 250 agency purchasers.

In the past, separate conferences were conducted for these two entities; however, to reduce costs and to enhance networking and marketing opportunities, the idea of combining these two conferences into one was explored. The results were over-whelmingly positive.

The various areas surveyed are listed below. Please note that the satisfaction level is based on the percentage of "good" and "excellent" responses from vendor and agency participants.

Hotel Reservations: 99%

Hotel Accommodations: 89%

Conference Registration: 97%

Conference Location: 91%

Length of Conference: 92%

Guest Speaker: 97%

Product Exposition: 95%

Organization of Conference: 97%

Overall Opinion of Conference 95%

Plans will begin soon for next year's purchasing conference. Suggestions were offered on the evaluation forms; however, if you have any additional ideas that you would like to share with our conference coordinators, please contact Diane Holley by e-mail at dholley@gwmail.state.wv.us or call (304) 558-0661.


TALKBACK...What Did YOU Think?

Below are a few of the comments offered by our conference participants.

Agency Comments

The Product Expo was a big asset to the conference.

Classes were well structured.

Really enjoyed the conference. It was informational and I appreciate the opportunities to network.

The Expo gave us the opportunity to meet the person we need to contact, which was invaluable. Please do it again next year.

Overall, the conference was very good because it put together the vendors and agencies.

Every year it just gets better. The classes were so good this year.

Vendor Comments

I picked up many leads for our first-time participation.

Thank you for inviting us to the conference. I enjoyed getting to see customers outside of the office.

Thanks to all in Purchasing. Great job, as always.

One-on-one sessions were very beneficial to me.

Wonderful setup! The- exhibit area was open when there were no other sessions taking place.

Great show.

As long as I'm in business, I will always want to be part of this conference.

This conference was especially informative, well-planned and presented.


2003 Legislative Session
Legislative Outlined Affecting the State Purchasing Division

The 2003 Legislative Session may have been considered quieter than the previous two years, with a reduced number of bills introduced. However, there were a number of bills introduced that dealt with issues of major importance to the citizens of West Virginia; unfortunately, not all of those bills passed.

A total of 1,882 bills were introduced during this session: 1,219 of the bills were introduced by the House of Delegates and 663 by the Senate.

Of the bills introduced, only 259 passed both houses, five which passed both houses were vetoed by Governor Wise. One bill became law without the signature of the governor. Of the 253 bills, the governor signed into law, 31 affected the Department of Administration either directly or indirectly.

There were several bills that directly or indirectly affected the Purchasing Division and the programs for which it administers. For a complete listing of all bills passed by the House of Delegates and the Senate during the 2003 Legislative Session, please visit the West Virginia Legislature's website at http://www.legis.state.wv.us.

Below is a brief summary of each of these Purchasing-related bills:

HB 2224: Regorganization of Higher Education.

Affects leasing for higher education and provides approval to the policy commission and the governing board with final approval by Attorney General and Joint Committee on Government and Finance.

HB 2512: Competitive Bidding and Notice Requirements.

Affects competitive bidding and notice requirements for development of natural resources in which the Public Land Corporation has an interest.

HB 2592: Department of Admini-stration Rules Bills.

There were several rules affecting the Purchasing Division, including records management, parking, technology access, and qualifications for state use program.

HB 2831: Records Management and Preservation Board.

Deals with counties primarily, but also affects the state's records.

HB 3104: Commercial Vehicle and Equipment Repair Vendors.

Deals with criteria for commercial vehicle and equipment repair vendors; requires a cost effec-tiveness analysis for issuing commercial work orders.

HB 3117: Public Works Construc-tion Projects.

Requires contractors bidding on public works construction projects to submit valid bid bonds in their proposals and to direct how public bids are received.

SB 284: Continuation of the Purchasing Division.

Authorizes the continuation of the Purchasing Division.

SB 440: Contractor's Notice.

Establishes contractors notice and opportunity to cure procedures.

SB 636: Competitive Bidding Requirements.

Exempts competitive bidding requirements for commodities and services by nonprofit workshops.

VENDOR SPOTLIGHT...Meet Some of Our Valuable Business Partners!

Each month, The Buyers Network familiarizes our readers with businesses who have attended our past vendor purchasing conferences. We appreciated their participation in these training events.

Introducing Xerox Corporation of Charleston, WV

Xerox Corporation of Charleston, WV, offers copiers, printers, facsimile machines and office software and solutions.

Maria Hilton, Account Manager of the Charleston office, said her company is one of the servicers of the statewide contract for copiers. She has dealt with many state agencies, including DHHR, Education, Corrections, BEP and Legislative Services.

Hilton has found that face-to-face contract with the customers has been the most beneficial marketing tool she could use. She attended the recent Agency and Vendor Purchasing Conference. "The workshops were very informative. Meeting new faces and customers outside of the office was invaluable," she said.

For more details on Xerox Corporation, contact Ms. Hilton at (304) 341-1244 or via electronic mail at maria.n.hilton@usa.xerox.com.

QUESTION

When should the Certification of Non-Conflict of Interest be submitted to the Purchasing Division?

ANSWER

This certification must be submitted

at the following time frames:
w

Requests for Proposals/Expressions of Interests: Agencies must submit this certification with the evaluation and recommendation.

w

Requests for Quotations and All Other Transaction Types: The evaluator(s) must sign the Certification for Non-Conflict of Interest and submit, along with the recommendation for award, to the Purchasing Division.
This certification applies only to transactions processed through the Purchasing Division. It is not a requirement for agency delegated purchases; however, agencies may adopt this policy at their discretion. Questions may be directed to Karen Byrd, Acquisition and Contract Administration Director, at (304) 558-4317.
We want your questions! … Submit your questions via e-mail to Diane Holley at dholley@gwmail.state.wv.us.

Nearly 200 Vehicles on the Block at the Governor's Recuction Auction in May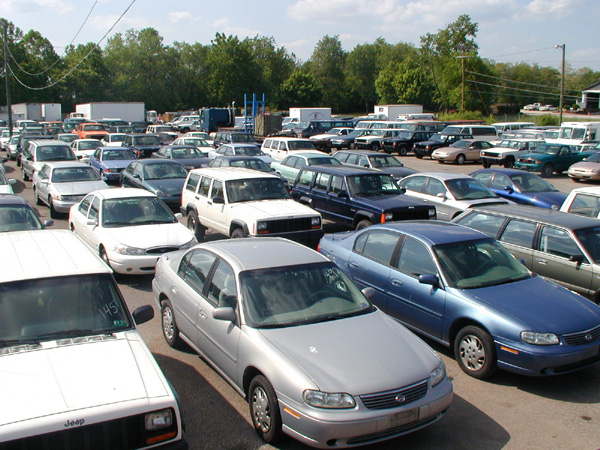 Acting Secretary of Administration Tom Susman recently announced that by conducting the state's biggest vehicle surplus auction that he is hoping to save taxpayers nearly $2.3 million.
Surplus Property Unit coordinated a public auction on Saturday, May 31, at its facility at 2700 Charles Avenue in Dunbar.
"After the governor's town hall meeting with state employees last December, we received more than 90 suggestions from the Employee Communication Network regarding fleet management," Susman said. "Governor Wise announced in his State of the State Address that we would reduce our state's fleet by 555 vehicles, saving the taxpayers insurance, gasoline and mainten-ance costs."
This is the largest auction in the governor's fleet reduction plan, with 200 vehicles on the block. A variety of vehicles were available from sedans to SUVs to heavy-duty trucks.
"We are continuing to look for better ways to manage our fleet and reduce costs," Susman added. "This auction is another step to better government."
For more information on the Surplus Property public auctions or sealed bid process, please contact Surplus Property at (304) 766-2626 or toll-free at 1-800-576-7587. Information on upcoming auctions may be viewed at www.state.wv.us/admin/purchase/surplus.
NIGP's Webinars Educate Public Purchasers on a Variety of Topics
The National Institue of Governmental Purchasing, Inc., (NIGP) now offers "Webinars" to educate public purchasers on a wide range of topics.
With the use of a computer and telephone, you can attend a live workshop from your desk. Webinars are 90-minute workshops, focusing on current and relevant hot topics. They allow for multiple people from any one agency to benefit from the training. You have the ability to ask questions and interact with the presenter and the other participants from across the country.
Offered on a regular basis, this effective use of technology allows you to keep up with changes and the latest developments in the procurement field.
Some of the upcoming Webinars are listed below:
June 26 - 1:00 p.m.
Procurement Cards: The Preferred Method of Payment
September 18 - 1:00 p.m.
Green Procurement
October 9 - 1:00 p.m.
Shortcuts on the Road to RFP Excellence
December 11 - 1:00 p.m.
Basic Legal Principles in Public Purchasing
NIGP states there are numerous benefits of this training, including convenience, no travel expenses, no limit to the number of participants from your agency, continual access to current topics, opportunity to interact with other participants and the presenters and the ability to earn contact hours toward NIGP certification.
For more information, email NIGP at distancelearning@nigp.org or call 1-800-FOR-NIGP (1-800-367-6447), ext 233. The cost is $75 for members and $25 for member guests. Non-member fees are $100 and $35 for non-member guests.
Are Your Numbers Not Adding Up?

One of the time-consuming chores of purchasing is math. Not only is it part of your job, but it is your responsibility to check everybody else's math, too.

Here's a tip that might save you time and aggravation when your numbers—or theirs—don't add up.

Compare the two totals. Is the difference divisible by nine? If yes, the problem could be a simple transposition error.

According to the Small Business Handbook, "writing down 540 instead of 450 results in a difference of 90. Writing down 26 instead of 62 results in a difference of 36. Notice that both of these differences are divisible by nine." If the difference is divisible by nine, go back through the bid or list of prices, looking for the error. Knowing that it may be the result of transposed numbers should help you find it. The Small Business Handbook is available online at www.officedepot.com.

(Thanks to Automation Manager Dan Miller for this tip.)

MONEYWISE...Tips from the Thrifty

Where's My Cell?

If you have lost your cellular phone, you better report it as soon as possible. If you don't, you may be held responsible for the charges.

According to one wireless service provider's terms of unauthorized usage, if your device, user name or password is stolen or service is fraudulantly used, you must immediately notify them and provide police reports that the phone was indeed stolen.

Until you notify the service provider, you will likely be held responsible for the charges incurred. But don't worry about having to notify friends and family of a new cellular telephone number. Most service providers will block usage of the number until the telephone is recovered and can reinstate the number.

- adapted from Newsday


CURRENT STATEWIDE CONTRACT UPDATE

Information and dates (as of May 16, 2003) included in this Current Statewide Contract Update are subject to change. If you need additional information, please contact the appropriate state buyer.

Contracts Awarded

Contract: SOAP
Description: Liquid Soap
File: 22
Vendor: WVARF
Effective Date: 03/18/03 Contract: PHOTO
Description: Photography Film and Supplies
File: 31
Vendor: HPL, International
Effective Date: 04/15/03

Contract: WELD
Description: Welding Supplies
File: 33
Vendor: Mabscott Supply
Effective Date: 05/01/03

Contract: PAINT
Description: Paint and Supplies
File: 42
Vendor: Fairmont Paint Center
Effective Date: 05/01/03

Contracts to be Bid or Under Evaluation

Contract: SAT
Description: Satellite Transponder Time
File: 21
Bid Opening: 05/07/03
Under Evaluation: Yes

Contract: A/E FILTER
Description: Filters: Oil, Air and Fuel
File: 23


Bid Opening: 04/16/03
Under Evaluation: Yes

Contract: SUPFD
Description: Supplemental Foods
File: 42
Bid Opening: 06/03/03
Under Evaluation: To Open

Contract: HOUSE
Description: Housekeeping Materials
File: 42
Bid Opening: 06/12/03
Under Evaluation: To Open

Contracts to be Renewed

Contract: CONKIT
Description: Condiment Kits
File: 22
Vendor: WVARF
Expiration Date: 04/30/04 Contract: X-RAY
Description: X-Ray Film and Supplies
File: 31
Vendor: Amis Systems
Expiration Date: 02/28/04

Contract: AUDIT
Description: Single Audit Services
File: 31
Vendor: Ernst & Young
Expiration Date: 02/28/04

Contract: TRAVEL
Description: Travel Management Services
File: 31
Vendor: National Travel
Expiration Date: 04/30/04

Contracts Extended

Contract: IP
Description: Information Processing Equipment
File: 21
Comments: Extended until 04/14/03 Contract: CRENTAL
Description: Car Rental Services
File: 23
Comments: Extended until 06/30/03

Contract: SUPFD


Description: Supplemental Foods
File: 42
Comments: Extended until 07/14/03 Contracts to be Reviewed JUNE

File 22: ELHW
Electric Cable & Hardware

File 33: R-SHEET
Reflective Sheeting

File 33: MV
Motor Vehicles

JULY

File 21: DATA
Key Punch Services File 22: BROOM
Push Brooms

File 22: ALCOHOL
Ethyl Alcohol

File 22: TEMP
Temporary Services

File 33: N-TIRES
Tires: Automobile and Equipment

File 33: PC
Police Cruisers

Purchasing Division Staff
For questions concerning these contracts listed, please contact the appropriate buyer:

File 21
Charlyn Miller
(558-0067)

File 22
Pam Jones
(558-0468)

File 23
Chuck Bowman
(558-2157)

File 31
Evan Williams
(558-2596)

File 33
John Johnston
(558-0492)

File 41
Ron Price
(558-2316)

File 42
Betty Francisco
(558-0468)

Back to the Top

Are you unsure of certain purchasing procedures? ... Do you have a question regarding travel requests? ... Would you want to know what surplus property is available? ... If you need information concerning any function within the Purchasing Division, complete this form:


Thank You for Viewing our June 2003 Issue of The Buyers Network