The Buyers Network is Published Monthly by the Purchasing Division of the West
Virginia Department of Administration to Promote Better Value in Public Purchasing
---
Welcome to the January 2003 Issue of the The Buyers Network!
---
Articles in this Issue:
The Importance of Quality in the Purchase of Products and Services
Statewide Contract for Equipment Maintenance Services Canceled
Plans for Purchasing Conference and Products Expo Finalized
Director's Comments:
Prudent Purchasing Practices More Important Than Ever
Governor Wise Meets with State Workers to Seek Suggestions
Attorney General's Office Offers Practice Pointers to Agencies
MONEYWISE...Tips for the Thrifty
Back to the Basics...of Vendor Registration
Reminder for State Agencies to Check West Virginia Purchasing Bulletin Online
What's State Government Buying?
2003 TEAM Training Schedule Offered to State Agency Users
Current Statewide Contract Update
---
The Importance of Quality in the Purchase of Products and Services
All agency purchasers have learned that there are three key components in purchasing: quality, service and price. All three factors have their importance in the purchasing process; however, it is extremely important not to overlook the need to not only get the 'best buy' in terms of price, but to attain the quality that will best serve the need.

What is quality? Many people may not actually understand its meaning. Ask someone to define 'quality," the response most likely would be goodness, shininess, weight or some other such characteristic, like heavy duty. It is often compared to a particular brand or service. Quality it seems is like beauty; it's in the eye of the beholder.

The true meaning of quality is simply what is suitable to your needs and conforms to the purpose intended. If you set your quality requirement too high – or too low – you waste money. Too high, you will be buying features and functions unnecessary; too low, additional money will be spent to get the job done right. Either way, you lose.

Selecting the right quality for your needs can be a formidable task. For commodities, look for such factors as time and labor saving features, durability, efficiency, ease of application and utility. Services should offer the right experience, capability and understanding of your needs.
Obtaining the right information to make a good buying decision, the best buy, is a must in establishing quality. Agency purchasers should become knowledgeable of what is available in the open market. They should ask vendors to offer literature, specifications and other data to determine the latest state-of-the-art and availability.

A word of caution, however, is to watch any opinionated influences you may have about particular commodities and services. It is easy to be persuaded by advertising, promotion and other's opinions. These influences may not be constructive for your actual needs.
Establish quality with care. It is what you need it to be, nothing more or nothing less.

Statewide Contract for Equipment Maintenance Services Canceled
Effective December 22, 2002, the Statewide Contract for Equipment Maintenance Services with Speciality Underwriters was cancelled.
An electronic mail notification was distributed one month in advance of this cancellation. If your agency has equipment covered under this contract, please follow standard purchasing procedures to find an alternative maintenance provider.
If you have any questions regarding this cancellation, please contact your agency procurement officer.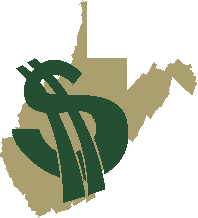 Plans for Purchasing Conference and Products Expo Finalized
The Purchasing Division has been busy preparing the workshop schedule and conference itinerary for the 2003 Agency and Vendor Purchasing Conference and Products Exposition, which is scheduled for agency participants on April 8-11 at Lakeview Resort and Conference Center in Morgantown, WV.

As previously reported in The Buyers Network, this year's conference will be substantially different from training events in year's past. For the past four years, the division has conducted two separate conferences, one dedicated for our agency purchasers and the other for our vendor partners. This year, these two individual conferences will be combined into one.

This training conference will begin with our vendors on Monday, April 7, with classes and one-on-one consultation sessions offered through noon on Tuesday, April 8. At this time, the agency portion of the conference will begin. Participating vendors will set up tables and displays in preparation of the Products Exposition. Agency purchasers will have an opportunity to visit the exposition in the evening of April 8 through the morning of April 9.

Vendors and agency representatives will take classes together in the afternoon of April 9, concluding the conference for the vendors that evening. Agency participants will continue their training workshops through noon on Friday, April 11.

Registration packets will be available at the end of January and mailed to all agency procurement officers. Online registration also will be available.

For additional information or questions related to the purchasing conference, please feel free to contact our conference coordinators, Diane Holley (558-0661; e-mail: dholley@gwmail.state.wv.us) and Debbie Watkins (558-3568; e-mail: dwatkins@gwmail.state.wv.us).

The Director's Comments
Prudent Purchasing Practices More Important Than Ever
By Dave Tincher
State Purchasing Director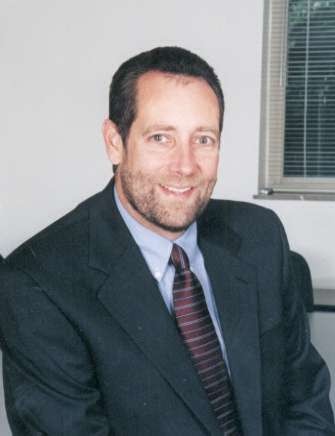 Budget constraints are a concern to all of us, especially now in light of a potential budget deficit. How can we become more prudent public purchasers? There are ways that the dollar can be stretched to enhance the budget of your operation.
In some cases, quantities for particular products and services may may be purchased individually by different units within your agency. These purchases may be combined as an agency contract for which one source will accommodate all of the unit's needs. Combining these re-quests into one contract will usually result in lower costs because of the higher quantity or overall number of items.
Combining quantities or like items may result in the need to obtain competition, but it should not deter you from trying to reduce costs for your agency. The administrative costs associated with multiple orders, deliveries and invoice processing are a substantial part of the overall indirect savings to be gained.
Another dollar-stretching idea is to purchase from the West Virginia State Agency for Surplus Property. This internal resource offers a variety of products, including office furniture, hand tools, heavy equipment, computers and so much more. Great savings can be experienced with one trip to its Dunbar facility. For more information on product availability or to ask questions, call 766-2626.
Establishing competitively bid term contracts for small dollar repetitive service requirements, such as business services, even when the total annual expenditure may not exceed $5,000, is yet another way to generate cost savings.
These are just a few ways that as the agency purchaser you can attempt to maximize the potential for saving tax dollars.
Governor Wise Meets with State Workers to Seek Suggestions
Last month, Governor Bob Wise spoke frankly with state employees during a teleconference, reaching 14 different sites across the state. The focus on this town meeting was to discuss the financial situation in West Virginia state government and to solicit ideas and possible solutions.
"We are all in this together," Wise said. "I am meeting with our state workers, those who are on the front lines, to talk about our financial situ-ation and ask for suggestions to make state government better and more efficient." West Virginia is expected to face up to a $250 million budget gap for 2004. Revenue estimates for 2003 are coming in lower than expected, and the state must find an extra $30 million to balance the budget for next year to protect the basic responsibilities of the state.
Wise said he called upon each department in state government to implement cuts in ways that have the least possible impact on the services to citizens. "Although we do not anticipate layoffs this year as a result of these actions, we do not know what the future will hold. However, we do know that we have more than 2,000 unfilled jobs and at least another 2,500 that may come open through attrition," he said.
Some of the directives which Gov. Wise declared included the following:
w

All agencies, except public education K-12, to reduce spending by an additional 3.4 percent this year;

w

I have also charged my cabinet secretaries to limit their employees to essential travel only;

w

I have directed agencies to impose hiring restrictions across state government;

w

Holiday gatherings at the Governor's Mansion were to be cancelled, with the exception of the public
holiday tree lighting ceremony.

"This is not just about balancing the budget for this year or next year," Wise said. "This is a chance to rebuild state government to what we want it to be, not what it has simply evolved to be."

He added that as state employees, we have a responsibility to make difficult choices that determine the future prosperity of the citizens we service. "We will face these challenges. We will make the tough choices. We will build a stronger West Virginia," Wise said.

A new website, the West Virginia Employee Communication Network, has been established at www.wvgov.org/wvecn for state employees to voice their opinions on restructuring state government.

Attorney General's Office Offers Practice Pointers to Agencies

Deputy Attorney General Dawn Warfield offers agency purchasers helpful information as it relates to her office's role in the state purchasing process.

Ü The Attorney General's Office (AG) does not approve Blanket Release Orders under statewide contracts; therefore, they need not be sent. In addition, their office does not approve any agreements under $10,000, except for legal services or those with WV-96 (Agreement Addendum) concerns.

Ü

The AG normally has a 1-2 day turnaround for contracts, unless there is a problem. Do not ask for a 'walk-through' or a 'rush' on a contract, unless it is truly an emergency.

Ü

Do not direct vendors to call the AG to check on a purchase order status. The status can be found in TEAM or in the Requisition Tracking System.

Ü

The AG should not receive any calls pertaining to a purchase order. This office is to approve contract "as to form" and will not answer any calls about the order.

Ü

Relevant documents should be tagged in the file for the AG review. For example, if processing a change order to renew, tag the page of the original contract that provides for renewal.

Ü

Be patient during the AG review process. It is their office's responsibility to review on average approximately 450 contracts, 300 bonds, 40 leases, various deeds and other documents per month.

Ü

Remember that the AG's approval "as to form" is for your protection, to ensure that contracts comply with the requirements of state law. Warfield explains that her office will not sacrifice a good deal for the agency for the sake of "form" and most conflicts can be worked out through negotiation.

Every winter, thousands of homes are damaged by frozen pipes. Burst pipes are a costly inconven-ience, but prevention can be simple:
T Insulate pipes most susceptible to freezing, usually those close to outside walls.

T

Seal air leaks in walls that are near the pipes.

T

Shut off water to outside faucets if there is an outdoor valve.

T

Make sure people in the house know the location of the water shut-off valve.

T

If frigid weather is predicted, open cabinet doors under sinks to allow warm water to circulate.


MONEYWISE...Tips for the Thrifty

Direct Deposit of Tax Refunds

Last year 34 million taxpayers told the IRS to deposit their tax refunds into their bank accounts. That represented only 36 percent of taxpayers who earned refunds. Financial advisors say direct deposit is a good idea for several reasons.

First, you get your refund much faster and safer than if you rely on the mail. Second, your refund check won't be returned as undeliverable. The most common reasons for returned checks are that taxpayers had moved and not informed the IRS of their new addresses or the taxpayers' handwriting was illegible. If you move after mailing your tax return, notify the U.S. Postal service or file IRS Form 8822.
Becoming Eligible to Do Business with the State


Vendors are encouraged to become registered with the Purchasing Division and actively participate in the competitive bid process. Registration is not required to place a bid on state business. However, to receive a copy of the West Virginia Purchasing Bulletin and be awarded purchase orders in an aggregate amount of $1,000, a Vendor Registration and Disclosure Statement must be completed, submitted and approved by the Administration Unit of the Purchasing Division. In addition, a $45 annual fee should be paid, if applicable.

It is important to occasionally review the basics of this process in order for agency purchasers to understand the requirements and to better assist vendors if questions arise or to furnish the appropriate form to register. It is the vendor's responsibility to complete the form, not the agency. Administration Unit Manager Jo Ann Dunlap offers us these checklists:

Completing the Form
q

Is the form complete in its entirety?

q

Is the vendor name correct? The bids must be submitted in the name registered.

q

Is the address correct? This is the address at which RFQ's, purchase orders and the Purchasing Bulletin will be
mailed.

q

Has the vendor indicated a contact person?

q

Did the vendor include information on the officers (president, vice president, secretary and treasurer)?

q

Is the FEIN correct? Vendors registering as an individual may use their Social Security number.

q

Is the form signed?

q

Multiple locations should be registered if those locations are selling to state agencies. Only one fee is required
providing that all branches are using the same FEIN.

Registration Fee

q

A check for $45 made payable to the State of West Virginia must be enclosed for vendors selling competitive goods and
services.

Changes in Information
q

If a change occurs on the vendor status, such change should be reported immediately in the same manner as
required in the original disclosure affidavit.

Purchasing Bulletin
q

When registering, a TEAM system system-generated vendor number will be assigned and noted on the mailing
label on the Purchasing Bulletin. Vendors may use this number and their check number to view the Purchasing Bulletin on the
Internet (www.state.wv.us/admin/purchase). Bid packag-es may be requested via the Internet at this site. Agencies
may view the Purchasing Bulletin on the state's Intranet (intranet.state. wv.us/admin/purchase).
(See article on page 5 for more details).
Renewal Notices
q

The Purchasing Division notifies vendors 60 days prior to the expiration date of the fee.

q

If vendors do not respond to the notification, another reminder will be sent 30 days prior to the expiration date.

q

Vendors not responding from the second renewal notice will be placed on HOLD. This means they cannot do

business with any state agencies. No purchase orders will be issued to that vendor.

Bid Packages
q

Being registered with the Purchasing Division does not guarantee that vendors will automatically receive bid
packages. Vendors should review the Purchasing Bulletin and call or request the bid information online.
wSenior Buyer Chuck Bowman reminds agency purchasers that, although he does not have a commodity listing dedicated to him at this time, a variety of requisitions are processed by him under file 23. The requisitions for which he processes are listed under his file in the West Virginia Purchasing Bulletin.

w

Senior Buyer Betty Francisco explains that some agency purchasers may have some confusion regarding two different statewide contracts that are administered by the Purcahsing Division: the office supplies contract (OFFICE) and the ribbons and toners (RIB) contract. Until a new office supplies contract is awarded (currently it is being evaluated), all office supplies should be purchased through Boise Cascade, the current contractor. Impressions Products is the contractor for all ribbons and toner cartridges. These items must be purchased using these statewide contracts.

What's State Government Buying?

This information is compiled from the West Virginia Purchasing Bulletin. The purpose is to provide an awareness of the variety of products and services being procured in state government. Only a small sample of solicitations are listed.
w

Department of Health and Human Services
Request for assistance in the administration of a Medicaid managed care program, Mountain Health Trust.

w

Department of Administration
Request for a telephone system for the new Huntington Office Building.

w

Department of Environmental Protection
Request for a 26,000 lb. 4-wheel drive chassis/cab with service body crane and liftgate.

w

Division of Natural Resources
Request for an outdoor prefabricated walk-in cooler and freezer for North Bend State Park.

Purchasing Bulletin Online
Reminder for State Agencies to Check West Virginia Purchasing Bulletin Online
State agencies who wish to view the West Virginia Purchasing Bulletin online may do so by visiting the Purchasing Division's Intranet site. Paid, registered vendors utilize the division's Internet site to view the bulletin; however, due to the annual fee, which includes the subscription to this publication, the Purchasing Division had to install certain access stipulations to ensure that only those paid vendors would view the online document.
The access fields included the vendor's TEAM generated number and the check number which was used to pay the fee. Obviously, state agencies did not have this information.
The division chose to offer the West Virginia Purchasing Bulletin on the Intranet for agency purchasers, since only computers connected to the state's main server have access.
How can you reach the Intranet? The Intranet may be accessed at the following address: http://intranet.state. wv.us. Once you reach the main page, click onto "Administration" and then "Purchasing".
At the Purchasing Division's main Intranet page, a hotlink to the West Virginia Purchasing Bulletin is available with no access stipu-lations. Automated 'fire walls' are in place to prevent access from computers not connected to the main state server

Question and Answers
Q & A
QUESTION OF THE MONTH:
If I want to research a subject that was previously addressed in the Buyers Network, how can I find archived articles?
All issues of The Buyers Network, dated since February 1997, are available for viewing on the Purchasing Division's website at www.state.wv.us/admin/purchase. The electronic version of this publication is prepared in html programming, which enables the viewer to "search" by keyword. For example, if you are wanting more information on the Requisition Tracking System, simply go to our website and click on the words "The Buyers Network" or the graphic and scroll to the bottom of the page and click "search". Type in "Requisition Tracking System" and a list of Buyers Network issues, along with other sites on the state's website that addresses this subject, will appear.

2003 TEAM Training Schedule Offered to State Agency Users
The Automation Unit of the Purchasing Division will be offering TEAM General Inquiry training during calendar year 2003. There are three main objectives to be achieved in this training course:
·

To learn how to look up vendors and determine their "hold" status;

·

To learn how to check the status of requisitions; and,

·

To become skillful at tracking purchase orders electronically.

The three-hour classes are provided at no charge to state agencies. Participants may register electronically on the state's Intranet site at http://intranet.state.wv.us/admin/purchase/classreg.htm or by contacting Chester Popham at (304) 558-7839 (e-mail at cpopham@gwmail. state.wv.us).

If the training in which you are interested does not appear on the schedule, please e-mail the Automation Unit (team@gwmail.state.wv.us) with your request and special arrangements for that specific training session will be made.
The 2003 dates are as follows:

Wednesday, January 15
(1 p.m. - 4 p.m.)

Thursday, February 13
(1 p.m.- 4 p.m.)

Wednesday, March 19
(9 a.m.- 12 noon)

Thursday, May 15
(9 a.m. - 12 noon)

Wednesday, August 20
(9 a.m. - 12 noon)

Thursday, September 18
(9 a.m. - 12 noon)

Thursday, October 16
(9 a.m. - 12 noon)

Wednesday, November 12
(1 p.m.- 4 p.m.)

All classes will be held in the Purchasing Division Training Room, 2019 Washington Street East, Charleston, West Virginia.
The parking lot surrounding the Purchasing Division building is reserved for employees. However, visitor parking is available at parking meters along the many streets surrounding the Capitol grounds and adjacent to the parking building located on Piedmont Road.

Please remember that if you can not attend a class in which you are registered to contact the Automation Unit in advance to cancel. In case of bad weather, all automated purchasing system classes will be cancelled if Kanawha County Schools are on a delay or are closed for the day.


CURRENT STATEWIDE CONTRACT UPDATE

Information and dates (as of December 16, 2002) included in this Current Statewide Contract Update are subject to change. If you need additional information, please contact the appropriate state buyer.

Contracts to be Awarded

Contract: ROOMS
Description: Hotel Rooms
File: 22
Vendor: Holiday Inn - Civic Center
Effective Date: 12/02/02

Contracts to be Bid or Under Evaluation

Contract: BUCKETS
Description: Buckets
File: 22
Bid Opening: 12/02/02
Under Evaluation: Yes

Contract: TCARD
Description: Travel Management Charge Card
File: 22
Bid Opening: 08/27/02
Under Evaluation: Yes

Contract: OFFICE
Description: Office Supplies
File: 42
Bid Opening: 06/18/02
Under Evaluation: Yes

Contracts to be Renewed

Contract: MFSVC
Description: Microfilm Services
File: 21
Vendor: West Virginia Association of Rehabitation Facilities
Expiration Date: 12/31/02

Contracts Extended

Contract: PAINT
Description: Paint and Supplies
File: 42
Comments: Extended until 02/28/03

Contracts Canceled

Contract: CONV
Description: Document Conversion Services
File: 21
Comments: Expired on 11/30/02; Decision made not to rebid/renew contract

Contract: EQMAIN
Description: Equipment Maintenance Services
File: 31
Comments: Canceled on 11/22/02, with a thirty day written notice to vendor. Officially canceled on 12/22/02.

Contracts to be Reviewed

JANUARY

File 22: CONKIT
Condiment Kits

File 31: LGLOVES
Latex Gloves

File 31: TRAVEL
Travel Management Services

FEBRUARY

File 21: DATA
Key Punch Services

File 22: FLRMAC
Floor Machines

File 33: A/E BATT
Batteries: Auto and Equipment

File 42: SUPFD
Supplemental Food

File 42: LIGHT
Lighting; Bulbs

Purchasing Division Staff
For questions concerning these contracts listed, please contact the appropriate buyer:

File 21
Charlyn Miller
(558-0067)

File 22
Pam Jones
(558-0468)

File 23
Chuck Bowman
(558-2157)

File 31
Evan Williams
(558-2596)

File 33
John Johnston
(558-0492)

File 41
Ron Price
(558-2316)

File 42
Betty Francisco
(558-0468)

Back to the Top

Are you unsure of certain purchasing procedures? ... Do you have a question regarding travel requests? ... Would you want to know what surplus property is available? ... If you need information concerning any function within the Purchasing Division, complete this form:


Thank You for Viewing our December 2002 Issue of The Buyers Network