The Buyers Network is Published Monthly by the Purchasing Division of the West
Virginia Department of Administration to Promote Better Value in Public Purchasing
---
Welcome to the February 2003 Issue of the The Buyers Network!
---
Articles in this Issue:
Gov. Box Wise Issues Executive Order to Reduce the State's Vehicle Fleet
Director's Comments:
Transitions in Purchasing Will Require Teamwork
Agenda Full for 2003 Purchasing Conference
MONEYWISE...Tips for the Thrifty
What's State Government Buying
Gov. Bob Wise Outlines Goals in State of the State Address
Purchasing Forms on the Intranet Now in Typeable Format
Purchasing Checklists Created to Guide Agencies Utilizing Various Processes
Emergency Purchasing Procedures Offered to Assist ALL Public Government Entities
All-Day Shuttle Service Availalbe at the State Capitol Complex through March
Current Statewide Contract Update
---
Gov. Bob Wise Issues Executive Order to Reduce the State's Vehicle Fleet
Governor Bob Wise issued an Executive Order 1-03 requiring state departments and agencies to reduce their fleet of vehicles. The Order stated that the current fleet available to state employees consists of "an excess of vehicles, many of which are under-utilized". Accordingly, 555 vehicles will be eliminated from the state's fleet.
Vehicle fleets of state departments and agencies must be reduced by the following numbers with no exceptions:
| | |
| --- | --- |
| Bureau of Commerce | 22 |
| Department of Education | 2 |
| Department of Education and the Arts | 4 |
| Bureau of Employment Programs | 3 |
| Department of Environmental Protection | 53 |
| Office of the Governor | 1 |
| Department of Health and Human Resources | 22 |
| Higher Education Policy Commission | 123 |
| Public Service Commission | 3 |
| Division of Natural Resources | 35 |
| Department of Tax and Revenue | 8 |
| Department of Transportation | 279 |
The head of the respective departments and agencies were instructed in this Order to make the fleet reduction a top priority with the flexibility of eliminating the vehicles in any manner desired.
The Purchasing Division is charged with managing the fleet reduction and will be communicating closely with the departments to assist in meeting these goals by the established deadline of March 31, 2003.
The Order directs the Purchasing Division to not encumber or mail any vehicle contracts or purchase orders to the affected departments and agencies for one year without first demonstrating to the Cabinet Secretary of the Department of Administration the existence of extraordinary circumstances warranting additional purchase order.
Each vehicle is to be retired with proper documentation and delivered to the Surplus Property Unit at 2700 Charles Avenue in Dunbar, West Virginia. All vehicles are to be in good condition, free of defects, with clear titles, keys and any other options or enhancements intact.
The Surplus Property Unit is aggressively marketing eligible organizations, including state agencies, municipalities, county commissions, county boards of education, public service districts, housing authorities, non-profit organization and other entities.
In addition, the public will have opportunities to acquire the vehicles retired through this statewide vehicle reduction. Auctions and a weekly sealed bid process will be used to competitively market to private citizens. The first public vehicle auction is tentatively scheduled for March 8 at Surplus Property's Dunbar location.
For additional information, visit Surplus Property's website at www.state.wv.us/admin/purchase/surplus or call 766-2626.

The Director's Comments
Transitions in Purchasing Will Require Teamwork
By Dave Tincher
State Purchasing Director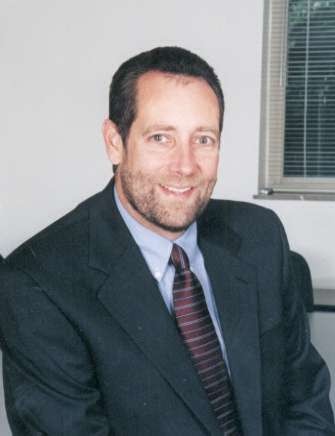 It is an exciting time in state government. Change is not only expected but anticipated. Some of those changes are detailed in this issue of The Buyers Network, including the vehicle reduction executive order and the new emergency procedures.

Many of these transitions will require the support and feedback of our agency purchasers. To ensure that the changes made are clear and understandable is a must. Therefore, should you have questions, I ask that you do not hesitate to let us know.

The Pur

chasing Division staff is interested in hearing your opinions, suggestions and concerns. For example, the creation of the purchasing process checklists was completed to assist our agency purchasers. For this reason, we are asking for you to take time to review the proposed checklist and to let us know if any steps have been omitted. We want this valuable information to be as accurate and complete as possible.

We will continue to update our readers in this publication of changes affecting the state purchasing process or other programs administered by our division.

MONEYWISE...Tips from the Thrifty Housing Debt Explained Consumer mortgage debt has soared about 70 percent since 1995, ac-cording to the Federal Reserve and a study by National City Corp. of Cleveland that shows that the percentage of Americans who own their homes is rising. As people go from paying rent to paying a mortgage, it increases the national-debt mortgage.

People who buy a home do not pay rent. When you account for the fact that more people own homes, the average share of household income dedicated to mortgage payments in 2002 was almost exactly the same percentage of disposable income as it was in 1995.

William Natcher of National City says credit-card debt is also exaggerated because convenient credit cards have replaced cash. People who pay their cards in full still show a big balance during the month.

Agenda Full for 2003 Purchasing Conference

The Purchasing Division is excited about our upcoming purchasing conference. This year, we are combining our agency purchasers and suppliers together to double the benefits!

Our agency participants will have the opportunity to attend informational workshops, but in addition will be able to network with vendor representatives to learn more about the products and services they offer, and to acquire insight in market changes and technological advances.

Agency procurement officers will be mailed the conference packets directly; however, the same information will be available online soon at the Purchasing Division's website at www.state.wv.us/admin/purchase.

Don't miss out on this training event!


What's State Government Buying?

This information is compiled from the West Virginia Purchasing Bulletin. The purpose is to provide an awareness of the variety of products and services being procured in state government. Only a small sample of solicitations are listed.
w

Educational Broadcasting

Request for digital encoders/decoders to allow two-way transport of full motion, high resolution and analog audio and video content.

w

Department of Human Services

Request for health care claims and other data set clearinghouse services.

w

Public Employees Insurance Agency

Request for electronic and billing data system.

w

All State Agencies
Request to provide classroom furniture

Gov. Bob Wise Outlines Goals in State of the State Address
In his third State of the State Address, Governor Bob Wise focused on such issues of malpractice reform, government reorganization and reduction of the state's vehicle fleet.
Wise proposed medical malpractice reform that addressed both the tort system and the economic pressures created by national insurance companies. "My number one commitment is to the health and safety of the citizens of West Virginia," Wise said. "We must guarantee that every West Virginian has access to the doctors he or she needs, and every West Virginia doctor has access to reasonably priced medical malpractice insurance."
The proposal modifies the qualifications for expert testimony, limits liability for noneconomic loss; modifies joint and several liability and contribution; limits damages paid by collateral sources; and limits liability for trauma care.
In addition, this bill requires $20 million from the tobacco settlement medical trust fund to offset the cost of continuing medical liability protection for doctors who switched from private insurance carriers to the Board of Risk and Insurance Management.
Wise also introduced bold measures to restructure state government. This restructuring plan includes reducing the size of the Governor's Cabinet by eliminating the post of Commerce Commissioner and combining the posts of Secretary of Tax and Revenue and Secretary of Administration; merging the Governor's Office of Technology with the Information Services and Communication Division; combining the Governor's Cabinet on Children and Families and the West Virginia Bureau of Children and Families into a single agency that gives families one-stop access to assistance in meeting children's needs; and signing an executive order to reduce the vehicle fleet by 15 percent by March 31.
Wise also introduced legislation to raise the cigarette tax to 55 cents per pack; lower the blood alcohol content level to .08; and enact all-
terrain vehicles safety regulations.
"We have a historic opportunity this year. We must show that we are worthy of the trust of the citizens of this state have placed in our hands," Wise said.
"This is a bold agenda in tough times, but my inspiration and my guide are our West Virginia people. We will leave our children a great legacy if we unite for the entire state and place this government on a sound footing."
wDo you need general training on the automated purchasing system? Check out the Purchasing Division's Intranet for a complete TEAM training schedule (http://intranet.state.wv.us).

w

Senior Buyer Pam Jones indicates that the statewide contract for hand tools (HDTOOL) has expired. The current vendor, Sears, was not in agreement to renew; therefore, the Purchasing Division is working on rebidding a new contract as soon as possible.

w Parking Manager Janice Boggs reports that approximately 200 agency parking passes for 2003 have distributed to satellite offices.
Purchasing Forms on the Intranet Now in Typeable Format
In response to suggestions made to our Automation Manager Dan Miller, the forms available on the state's Intranet site now have the ability to be typed electronically and printed.
There are a wide range of purchasing forms which are available at this site, including the Agency Purchase Order (WV-88), Agreement (WV-48), Agreement Addendum (WV-96), Expression of Interest form, No Debt Affidavit, Purchase Requisition (WV-35), Request for Proposal standard format, Release Order (WV-39), Request for Quotations (WV-43), Resident Vendor Preference Form, TEAM/IE Access or Delete Form, Travel Management Forms, Vendor Performance (WV-82) and the Verbal Bid Quotation Summary (WV-49).
The Vendor Registration & Disclosure Statements (WV-1/WV-1A) have not been converted into this typeable format because of expected changes to this form in the near future.
If you experience a problem when typing into any of the forms listed, please notify Dan Miller at team@gwmail.state.wv.us.

Purchasing Checklists Created to Guide Agencies Utilizing Various Processes
At the 2002 Agency Purchasing Conference, a workshop was conducted to introduce a draft of checklists for agency purchasers for a variety of purchasing transactions, including requests for quotations, emergency purchases, requests for proposals, expressions of interest and several others.
The purpose of these checklists is to assist representatives of state agencies who are charged with the task of handling the purchase of products and services on behalf of their agencies.
When the checklists were distributed at the conference, Senior Buyer John Johnston and Buyer Supervisor Ron Price asked agency purchasers to provide feedback as to their accuracy and completeness.
The Purchasing Division appreciates the feedback that we did receive; however, before making these checklists 'final,' we would like to extend to all of our readers a copy and provide the same opportunity to communicate with us if you see any omission of process steps or consider information to be incorrect or unclear.
You may send your feedback to Diane Holley, Executive Assistant, via electronic mail at dholley@ gwmail.state.wv.us.
AGREEMENT
þ WV-35 Purchase Requisition or RQH Screen (TEAM) þ WVFIMS Agency Cover Sheet

þ

Pre-approvals when applicable (AG, CTO/ISC, Design Build, General Services, Prison Indus-tries, Surplus Property, Purchasing Division [for emergencies])

þ

Verify vendor eligibility (Check for suspension/debarment)

þ

Original vendor letter/quote

þ

No-Debt Affidavit signed by successful bidder

þ

Agency justification letter (Include backdate explanation, if applicable)

þ

WV-48 Agreement or other separate signed contract

þ

WV-96 Agreement Addendum signed by vendor and agency (If applicable)

þ

WV-50 Agreement Questionnaire completed by agency and accepted by buyer

CHANGE ORDER

þ

WV-35 Purchase Requisition or RQH Screen (TEAM)

þ

WVFIMS Agency Cover Sheet

þ

Pre-approvals when applicable (AG, CTO/ISC, Design Build, General Services, Prison Industries, Surplus Property, Purchasing Division [for emergencies])

þ

Verify vendor eligibility (Check for suspension/debarment)

þ

Original vendor letter/quote

þ

No-Debt Affidavit signed by successful bidder

þ

Agency justification letter (Include backdate explanation, if applicable)

þ

WV-96 Agreement Addendum signed by vendor and agency (If applicable)

DIRECT PURCHASE ORDER þ WV-35 Purchase Requisitionor RQH Screen (TEAM)

þ

WVFIMS Agency Cover Sheet

þ

Pre-approvals when applicable (AG, CTO/ISC, Design Build, General Services, Prison Industries, Surplus Property, Purchasing Division [for emergencies])

þ

Verify vendor eligibility (Check for suspension/debarment)

þ

Original vendor letter/quote

þ

No-Debt Affidavit signed by successful bidder

þ

Agency Justification Letter (Include backdate explanation, if applicable)

þ

WV-96 Agreement Addendum signed by Vendor and Agency (If applicable)


EQUIPMENT CONTRACT ORDER
þ
WV-35 Purchase Requisition or RQH Screen (TEAM)
þ
WVFIMS Agency Cover Sheet
þ
Pre-approvals when applicable
(AG, CTO/ISC, Design Build, General Services, Prison Industries, Surplus Property, Purchasing Division [for emergencies])
þ
Verify Vendor Eligibility
(Check for suspension/debarment)
þ
No-Debt Affidavit Signed by Vendor
þ
WV-96 Agreement Addendum signed by Vendor and Agency
(If applicable)

EXPRESSION OF INTEREST

þ

WV-35 Purchase Requisition or RQH Screen (TEAM)

þ

Specifications & suggested vendor list

þ

WVFIMS Agency Cover Sheet

þ

Pre-approvals when applicable (AG, CTO/ISC, Design Build, General Services, Prison Industries, Surplus Property, Purchasing Division [for emer-gencies])

þ Mandatory Pre-Bid Attendee List

þ Addendums (information prepared by agency for processing by Purchasing Division) þ WV-96 Agreement Addendum signed by Vendor and Agency (If applicable) þ Signed Agency Recommendation for Award


REQUEST FOR PROPOSAL
þ WV-35 Purchase Requisition or RQH Screen (TEAM) þ Specifications & suggested vendor list þ WVFIMS Agency Cover Sheet þ Pre-approvals when applicable (AG, CTO/ISC, Design Build, General Services, Prison Industries, Surplus Property, Purchasing Division [for emergencies]) þ RFP Evaluation Committee Member List & Training Certifi-cation þ Mandatory Pre-Bid Attendee List þ Addendums (information prepared by agency for processing by Purchasing Division) þ Signed Agency Recommendation for Award þ Signed Agency RFP Commit-tee Evaluation & Recommen-dation þ WV-96 Agreement Addendum signed by Vendor and Agency (If applicable)


REQUEST FOR QUOTATION
þ WV-35 Purchase Requisition or RQH Screen (TEAM) þ Specifications and suggested vendor list þ WVFIMS Agency Cover Sheet þ Pre-approvals when applicable (AG, CTO/ISC, Design Build, General Services, Prison Industries, Surplus Property, Purchasing Division [for emergencies]) þ Mandatory Pre-Bid Attendee List þ Addendums (information prepared by agency for processing by Purchasing Division) þ Signed Agency Recommendation for Award þ WV-96 Agreement Addendum signed by Vendor and Agency (If applicable)


Emergency Purchasing Procedures Offered to
Assist ALL Public Governmental Entities

In accordance with the §15-5-6(g) of the West Virginia Code, the governor has the authority to suspend certain laws, rules and/or regulations regarding the acquisition of commodities and services by public organizations in the event the governor declares an emergency.

Public purchasing procedures have been developed and, effective immediately, are to be implemented by all public organizations in declared emergency situations.

The purpose of establishing such procedures is to ensure that, even in such emergency situations, public officials are to conduct business in an ethical and efficient manner by seeking competition for commodities and services and maintaining complete documentation for all purchasing transactions.

It is of the highest importance that state government responds quickly and effectively to safeguard the public safety and welfare during states of emergency. Yet, even under those circumstances, the acquisitions of commodities and services must be effectuated in a fair and accountable manner.

Emergency purchases may only be made if the Purchasing Director, exercising sound judgment and discretion, concludes in good faith and upon reasonable and sufficient grounds that some unforeseen or unexpected circumstance has suddenly created a situation requiring that commodities or services be immediately purchased by a state spending unit. The Purchasing Director must approve in writing such a purchase.

Accordingly, should the Governor suspend said laws, rules and/or regulations, the following procedures shall apply:

1. The employees or representatives of the public organizations shall exercise sound judgment and discretion when acquiring commodities and services related to the emergency.

2. The employees or representatives of the public organizations shall operate with highest ideals of honor and integrity and strive to avoid the appearance of perceived impropriety.

3. No person shall corruptly combine, collude, or conspire with one or more persons to lessen competition, cause a higher price to be paid or cause one vendor to be preferred over one or more other prospective vendors.

4. No person shall solicit or receive anything of value, directly or indirectly, now or in the future, from any vendor or person supplying commodities or services in relation to the emergency.

5. The acquisition of commodities and services not on contract and in excess of $1,000 but less than $5,000 shall at all times be based on three competitive bids. Bids may be verbal but shall be summarized and documented and include the date of purchase, vendor, dollar amount, commodity or service description, quantity, number of bids obtained and whether the award was made to the low bidder.

6. The acquisition of commodities and services not on contract and in excess of $5,000 shall be based on three written bids which shall be documented and include the date of purchase, vendor, dollar amount, commodity or service description, quantity, number of bids obtained and whether the award was made to the low bidder.

7. If, in the opinion of the public organizations, using sound judgment and discretion, time does not permit written bids to be received, verbal bids shall be obtained and documented, with written bids received within five working days of the request.

8. The public organizations shall be responsible for developing specifications for commodities and services that do not favor a particular brand or vendor.

9. If, in the opinion of the public organization, using sound judgment and discretion, time does not permit verbal bids to be received, the public organization must secure written approval from the agency head (mayor, county commissioner, governor, etc.) to secure necessary services and supplies without bids for only that period of time absolutely necessary to abate the emergency.

10. All purchase order and/or contract awards shall be made to the lowest, responsible bidder meeting specifications.

11. Should the award not be made to the lowest priced bidder, a written justification shall be placed on file with the bids that documents the reason the low price was rejected. This justification must be signed by the head of the public organization.

12. Any contract and/or purchase order in excess of $100,000 shall be reviewed, approved and signed by the head of the public agency.

13. The public organizations shall document each expenditure and include specifications, bids, no-bids, award justifications and any other relevant data.

14. The documentation for each expenditure shall be complete and shall be kept in an orderly manner that will enable any interested party to understand specifics of the expenditure.

15. A complete written record of all expenditures relating to the emergency shall be submitted to the Governor within 30 days of the expiration of the declaration of the emergency.

16. The written record shall include a summary sheet that details all acquisitions for the emergency and lists date of purchase, vendor, dollar amount, commodity or service description, quantity, number of bids obtained and whether the award was made to the low bidder.

17. The Governor reserves the right to remove the spending authority at any time during the emergency and appoint a person or organization to manage the emergency expenditures and/or transfer that authority to another organization.

18. All emergency expenditures are subject to complete review and/or thorough audit as requested by the Governor.

19. The Governor reserves the right to amend, alter, or cancel these procedures as necessary through written amendments, alterations or cancellations with justification and documentation of specific situations and reasons.

Questions regarding these procedures should be directed to your agency procurement officer, who have been forwarded a complete set of these guidelines.

All-Day Shuttle Service Available at the State Capitol Complex through March

Effective January 6, 2003, the schedule for the shuttle between the State Capitol and the Laidley Field parking area will be expanded to all-day service through the 2003 Regular Session of the Legislature, concluding on March 28, 2003.

The shuttle will operate Monday through Friday, departing Laidley Field at 7:00 a.m. through 6:15 p.m., when the shuttle leaves Building 5 for its final daily run. The shuttle does not operate between 11:00 a.m. and 11:20 a.m. or on weekends and state holidays.

The shuttle stops are listed below:
P

Laidley Field (Parking Lot)

P

State Parking Building (Piedmont Road);

P

Building 6 Entrance (California Avenue)

P

State Capitol - East Wing Entrance (California Avenue);

P

State Capitol - Main Building Entrance (California Avenue);

P

Governor's Driveway (Green-brier Street);

P

Division of Highways (Building 5 - Piedmont Road).

Each stop is served approximately every ten (10) minutes. The shuttle does not operate between 11:00 a.m. and 11:20 a.m. or weekends and state holidays.

A shuttle that is easily accessible to the physically disadvantaged (including a wheelchair lift) will be utilized. Visitors are urged to use the Laidley Field visitor parking area or the metered parking spaces in the Division of Motor Vehicles lot at the Piedmont Road entrance when doing business at the State Capitol Complex. The shuttle service is provided free of charge.


CURRENT STATEWIDE CONTRACT UPDATE

Information and dates (as of January 16, 2002) included in this Current Statewide Contract Update are subject to change. If you need additional information, please contact the appropriate state buyer.

Contracts to be Awarded

Contract: TCARD
Description: Travel Management Charge Card
File: 31
Vendor: United Bank
Effective Date: 01/01/03

Contracts to be Bid or Under Evaluation

Contract: BUCKETS
Description: Buckets
File: 22
Bid Opening: 12/02/02
Under Evaluation: Yes

Contract: OFFICE
Description: Office Supplies
File: 42
Bid Opening: 06/18/02
Under Evaluation: Yes

Contracts to be Renewed

Contract: PRESORT
Description: Bulk Mail Handling
File: 21
Vendor: West Virginia Association of Rehabitation Facilities
Expiration Date: 02/15/04

Contract: C-PIPE
Description: Corrugated Pipe
File: 33
Vendor: Contech Construction Products - Lane Enterprises
Expiration Date: 01/31/04

Contract: BWATER
Description: Bottled Water
File: 42
Vendor: Greenacres - Sheltered Workshop of Nicholas County
Expiration Date: 01/31/04

Contracts Extended

Contract: IP
Description: Information Processing Equipment
File: 21
Comments: Extended until 04/04/03

Contract: IPTEMP
Description: Information Processing Temporary Services
File: 21
Comments: Extended until 02/28/03

Contracts to be Reviewed

FEBRUARY

File 21: DATA
Key Punch Services

File 22: FLRMAC
Floor Machines

File 33: A/E BATT
Batteries: Auto and Equipment

File 42: SUPFD
Supplemental Food

File 42: LIGHT
Lighting; Bulbs

MARCH

File 22: STAKES
Survey Stakes and Flags

File 22: CANLINER
Plastic Can Liners

File 33: FUEL
Fuel: Motor and Heating

File 42: FOOD
Canned Foods and Staple Groceries

File 42: FINEPAP
Computer Paper

File 42: ENVLOP
Envelopes

File 42: TAGS
Identification Tags

Purchasing Division Staff
For questions concerning these contracts listed, please contact the appropriate buyer:

File 21
Charlyn Miller
(558-0067)

File 22
Pam Jones
(558-0468)

File 23
Chuck Bowman
(558-2157)

File 31
Evan Williams
(558-2596)

File 33
John Johnston
(558-0492)

File 41
Ron Price
(558-2316)

File 42
Betty Francisco
(558-0468)

Back to the Top

Are you unsure of certain purchasing procedures? ... Do you have a question regarding travel requests? ... Would you want to know what surplus property is available? ... If you need information concerning any function within the Purchasing Division, complete this form:


Thank You for Viewing our February 2003 Issue of The Buyers Network