The Buyers Network is Published Monthly by the Purchasing Division of the West
Virginia Department of Administration to Promote Better Value in Public Purchasing
---
Welcome to the November 2002 Issue of the The Buyers Network!
---
Articles in this Issue:
FY2002 Annual Report Outlines Achievements and Goals
Division Outlines Accomplishments in Annual Report
Director's Comments:
Who are you going to call?...Your Procurement Officer First
Statewide Maintenance Contract Projected to Save Nearly $1 Million
New Mileage Rates Go into Effect Jan. 1
Smart Safety Tips for Holiday Decorating
Do you Realize the Variety of Products Available on Statewide Contracts?
Agency Purchasers Recognized for Completion of Training Courses at Recent Purchasing Conference
VENDOR SPOTLIGHT...Meet Some of Our Valuable Business Partners!
Agency Conference Evaluation Results
Changes Made to Medical Fees for Emergency Trauma Reimbursemen
Philanthropy at a Glance
WVSECC Kicks Off Annual Fundraiser
MONEYWISE...Tips for the Thrifty
Current Statewide Contract Update
---
FY2002 Annual Report Outlines Achievement
Division Outlines Accomplishments in Annual Report
One of the valuable outcomes of preparing an annual report is the opportunity to take a look back and realize the worthy contributions made in an organization. The Purchasing Division will soon be releasing its report for fiscal year 2002, noting the many achievements made during this period.
A few of the year's highlights included the requisition tracking system, the preparation of the electronic purchasing system, the transition to a weekly Purchasing Bulletin, training initiatives, and flood assistance during the year's misfortune.
The division initiated a requisition tracking system in January 2002, with the Department of Health and Human Resources as its pilot. One month later, the system was rolled out to all agencies. A total of 19 transaction types are monitored, including agreements, agency contracts, statewide contracts, direct purchases, construction contracts, expressions of interest, requests for proposals, regular purchases, state contract releases and emergency purchases. Purchasing and non-purchasing timeframes are distin-guished in this system.
On June 26, 2002, the Purchasing Division opened proposals for the electronic purchasing project. Nine proposals were received and are currently being evaluated. This system will greatly change the manner in which public purchasing is conducted in West Virginia.
The West Virginia Purchasing Bulletin began being published on a weekly basis during this fiscal year. In an effort to expedite the purchasing process and to better serve our customers, the division began on October 2, 2001, to publish the bulletin each week and make it available on the division's website, with certain security stipulations).
Training is a vital part of the Purchasing Division's objectives. Two conferences were conducted during this period for the vendor community and for the state agency purchasers, respectively. Positive feedback was received for these training events.
The Surplus Property Unit worked closely with other state agencies in assisting with the flood recovery plan. In the summer of 2001, Surplus Property assisted nearly 75 small businesses that were devastated by the flooding. When another flood hit in the spring of 2002, Surplus Property once again offered their services to 16 businesses that sought assistance.
These are only a few of the many achievements that were made by the Purchasing Division during fiscal year 2002. The report also addresses some of the objectives planned, including the following: the creation of a new purchasing handbook, the continuation of the division's efforts to reach new businesses and encourage participation in the competitive purchasing process, the awarding of a contract for an electronic purchasing system, developing a West Virginia Certification Program for agencies and their procurement officers, and to combine the vendor and agency conference into one event, which is scheduled for April 7-11, 2003 at Lakeview Resort.
Fiscal Year 2002 Annual Statistics
Resident Vendor Analysis:
| | | | | |
| --- | --- | --- | --- | --- |
| Vendor | Count (#) | Percent (#) | Value ($) | Percent ($) |
| West Virginia | 1,247 | 67% | $316,510,859.18 | 65% |
| Non-West Virginia | 624 | 33% | $173,608,905.94 | 35% |
| TOTAL | 1,871 | 100% | $490,119,765.12 | 100% |
Agency Analysis:
Top 10 Agencies by Value of Purchase Orders
| | | |
| --- | --- | --- |
| Highways | $157,535,854.35 | 32% |
| DHHR* | $67,225,153.84 | 14% |
| DEP | $36,099,146.95 | 7% |
| Education | $28,715,699.07 | 6% |
| Regional Jail & Correctional Authority | $24,173,394.83 | 5% |
| Div. Eng. Facilities | $21,317,712.79 | 4% |
| Administration | $16,733,269.47 | 3% |
| Corrections | $13,163,242.67 | 3% |
| Natural Resources | $6,597,369.20 | 1% |
| State Police | $6,503,281.66 | 1% |
| Other | $112,055,640.29 | 24% |
| TOTAL | $490,119,765.12 | 100% |
*The transactions for the Board of Medicine are not included in the DHHR total shown above.

The Director's Comments
Who are You Going to Call? ... Your Procurement Officer First
By Dave Tincher
State Purchasing Director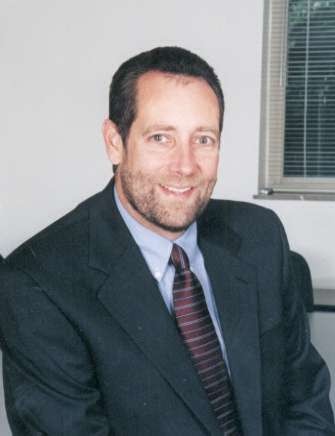 Questions may arise when purchasing products and services for your agency. The Purchasing Division Policies and Procedures Handbook is an excellent resource and, in the near future, when the new handbook is released, this reference tool will be greatly improved to provide step-by-step instructions in processing purchasing transactions.
In those cases when an answer cannot be found in the handbook, it is important to initially contact your agency procurement officer. This individual is knowledgeable in the internal controls within your agency and the guidelines established by the Purchasing Division. It is necessary that the agency procurement officer be aware of any concerns or problems which may arise.
The Purchasing Division staff is happy to assist its customers; however, in some cases, we must refer you to your own agency procurement officer for the reasons stated above. The issue at hand may have already been addressed by the agency procurement officer with decisions made affecting policy and procedure. Keeping everyone in the loop is not only important but crucial in maintaining consistency and efficiency.

Statewide Maintenance Contract Projected to Save Nearly $1 Million
The Purchasing Division recently issued a statewide contract for equipment maintenance services. Specialty Underwriters was the successful bidder for this contract. Under this contract, projected savings are expected to reach approximately 20% from our current numbers, totalling nearly $1 million annually.
According to Greg Burton, Cabinet Secretary of the Department of Administration, the use of this contract will not hamper the manner in which agencies are currently receiving service on existing equipment. The amount of the contract to be transferred is irrelevant; contracts under $10,000 should be transferred under this program.
"The more contracts we transfer, the more dollars we will save," Burton said. "All contracts, unless specifically exempt, are required to be transferred to Speciality Underwriters."
Agency procurement officers should ensure that all employees in their agency who handle maintenance contracts and/or the purchase of equipment, are aware of this project and the magnitude of potential savings to be achieved by transferring all maintenance contracts to Specialty Underwriters.
New Mileage Rates Go into Effect Jan. 1
In accordance with a recent memorandum from State Travel Manager Catherine DeMarco, the state of West Virginia will join the Internal Revenue Service (IRS) in decreasing the optional standard mileage rate for business use of an automobile from 36.5 cents per mile to 36 cents per mile, effective January 1, 2003.
The standard mileage rate for business is based on an annual study of the fixed and variable costs of operating an automobile; the primary reason for the mileage decrease is the decline in gasoline prices during the study period. An independent contractor conducted the study on behalf of the IRS.
For additional information regarding this mileage reimbursement decrease, please contact Catherine DeMarco at 558-2613 or by e-mail at cdemarco@gwmail.state.wv.us.

Smart Safety Tips for Holiday Decorating
v Don't overload electrical circuits. Use a power strip with its own breaker. It will turn itself off if overloaded.

v Never stand on a chair to put ornaments high on a tree. Use a small ladder.

v Use a ladder that is the right height for decorating outdoors. Don't lean it against fragile tree branches.

v Be cautious with candles. Keep them far away from flammables like garlands and curtains. Put all candles out when you leave the house or go to bed.
Do You Realize the Variety of Products Available on Statewide Contracts?
In accordance with §5A-3-5 of the West Virginia Code, the Purchasing Division is authorized to "promulgate and adopt standard specifications based on scientific and technical data for appropriate commodities and services, which establishes the quality to which such commodities and services to be purchased and services to be contracted for by the state must conform."
These standard specifications are used to establish statewide contracts for commodities that are needed on a repetitive basis and are established for the benefit of state spending units. The Purchasing Division has more than 80 statewide contracts available for use by state agencies and eligible political subdivisions.
The statewide contracts currently in effect include such commodities as office supplies, tires, hand tools, modular furniture and information processing equipment.
No agency may be exempt from using statewide contracts without prior written approval from the Purchasing Director.
Use of the State Purchasing Card shall not be used to circumvent purchases from established contracts.
For more information on statewide contracts, please refer to your Purchasing Division Policies and Procedures Handbook or view this document online at our website at www.state.wv.us/admin/purchase/handbook.
For a complete list of current statewide contracts issued by the Purchasing Division, please visit our website at www.state.wv.us/admin/purchase/swcframe.htm.

NUTS & BOLTS
w Assistant General Counsel Amy Haynie recently was questioned regarding the five-day filing period for protests...when do you start counting the days? Her response was that the day of occurrence is most often not counted; the count would begin the day after the notification fax is sent.

w The committee revising the purchasing handbook is back on track, after taking a brief time off to coordinate the purchasing conference. The new handbook is expected to be introduced by the spring conference.

Agency Purchasers Recognized for Completion of Training
Courses at Recent Purchasing Conference
At the 2002 Agency Purchasing Conference conducted in September at Canaan Valley State Resort and Conference Center, the conference participants were required to verify their attendance at the workshop sessions with a sign-in sheet.
This exercise enabled the division to better monitor the attendance of each class and to keep a database of all classes attended by each agency purchasers.
A certificate of completion will be mailed to each participant of the conference, noting all classes for which they attended.
What's the point? In the near future, the division plans to develop and introduce a certification program for agency purchasers within the state of West Virginia. Although the details of this program are not defined, Purchasing Director Dave Tincher explains that its purpose is to encourage professional development and to emphasize the importance of training in the public purchasing field.
"Agency purchasers need to keep these certificates that they receive for the workshops completed at the 2002 Agency Purchasing Conference," Tincher said. "This verification will prove helpful once the certification program is implemented."
National purchasing organizations, such as the National Institute of Governmental Purchasing, offer similar certification programs for individuals pursuing a career in public purchasing.

America Recycles Day...Let's Celebrate!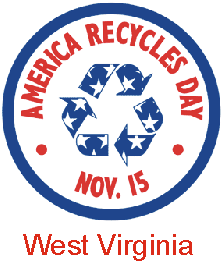 November 15th will mark the fifth annual America Recycles Day (ARD) at the State Capitol in West Virginia. ARD draws attention to the importance of buying recycled content products in order to "close the recycling loop" by challenging individuals to make a pledge to increase their recycling and their purchasing of recycled content products.
By getting the "buy recycled" message out to as many individuals, businesses and organizations around the state as possible, this year's theme, "Make Every Day America Recycles Day", will become more of a reality.
VENDOR SPOTLIGHT...Meet Our Business Partners!
Each month, The Buyers Network familiarizes our readers with businesses who have attended our past vendor purchasing conferences. We appreciated their participation in these training events.
Introducing Marcum Environmental, Inc. of Huntington, WVI
Marcum Environmental, Inc. of Huntington, WV, offers environmental assessments, Phase I/II real estate assessments, soil/groundwater assessments and remediation, and remedial equipment design, construction and implementation.
Vernon Marcum, President of the company, indicated that attending the vendor conference this year made him aware of the many opportunities within state government. The state agencies he primarily has served include the Department of Environmental Protection, Division of Air Quality Control.
For more details on Marcum Environmental, contact Marcum at (304) 453-2361 or via electronic mail at vernoncmarcumenvironmental.com.

Agency Conference Evaluation
RESULTS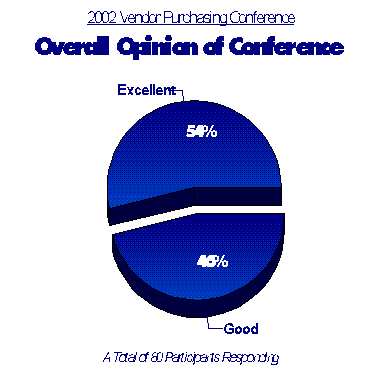 How successful was the 2002 Agency Purchasing Conference? According to those who attended, it was a success!
The survey says...that 100 percent of those responding to our evaluation form rated their overall opinion of the conference as either good or excellent. This feedback is welcome news to the Purchasing Division staff.
"There is a great deal of preparation involved in planning and conducting these annual training sessions," Purchasing Director Dave Tincher said. "When the outcome proves to be successful year after year, it offers a sense of accomplishment and pride in that what we do does make a difference."
All conference participants received a notebook that included the handouts for all of the workshop sessions offered. This addition to our conference was greatly appre-ciated by our attendees.
Tincher announced that big changes were in store for next year's conference. Since 1999, the division has offered two conferences each year, one for the agency purchasers and the other for vendor. On April 7-11, 2003, these conferences will be combined into one, which will be held at Lakeview Resort in Morgantown. A vendor product exposition will be incorporated into this event. Details are being finalized and will be shared soon!
If you have any ideas for workshop topics or the format, please feel free to e-mail Diane Holley at dholley@gwmail.state.wv.us or call her at (304) 558-0661.

BACKTALK
Below are some comments offered by our conference participants:
Conference is always great. Registration and organization are to be commended.
I am looking forward to meeting and interacting with the vendors at the conference in the spring.
The Purchasing Division seems to be making good strides and really improving.
Purchasing did a great job. I have seen vast improvement in the training sessions over the last few years.
Well organized – Appreciate the notebooks for reference.
Overall, some of the best presentations I've seen at past conferences. Excellent handouts
I always pick up purchasing information and it is always great to put a face with a name.
There were several new topics that made this conference a must.

Philanthropy at a Glance
WVSECC Kicks Off Annual Fundraiser
Last year, charities in the United States received approximately $212 billion from individuals, corporations and foundations. The lion's share, more than 38 percent, went to religious causes; 18.5 percent went to health and social services; 15 to education; 12.1 percent as gifts to foundations; and another 5.7 percent to the arts.
Public employees have joined forces once again this year to raise dollars for the United Way through the West Virginia State Employee Combined Campaign (WVSECC). Tom Susman is serving as this year's WVSECC campaign coordinator.
Employees may designate their money to go to a variety of agencies throughout West Virginia. United Way/LifeBridge is proud of the fact that only .06 of every $1.00 goes to administrative costs, meaning $.94 of pledge dollars collected goes directly to our partner agencies.
The 2002 WVSECC goal is $125,000. Please consult your agency's WVSECC coordinator for more details.

Changes Made to Medical Fees for
Emergency Trauma Reimbursement
Effective immediately, the following category has been added to Section 9: Sole Source Acquisitions of the Purchasing Division Policies and Procedures Handbook:
9.10a Medical Fees, Emergency Trauma Reimbursement:
Provides for DHHR to remit fees to State of West Virginia Level I or Level II Emergency Medical Services trauma physicians for services rendered, to supplement insurance premiums and other costs when required to maintain certain levels of certification. Limited to qualified trauma physicians who meet the overall trauma performance requirements determined by the Office of Emergency Medical Service guidelines. The physicians to be contracted with will have credentials to meet the identified needs of a Level 1 or Level II trauma center. Reimbursement is restricted to a maximum of $25,000 in any twelve month period.
Please make note of this change and share with respective staff members. This subsection will be incorporated into the new handbook that is currently being prepared.


Cooperative Purchasing Update

As of September 30, 2002, a total of 119 political subdivisions were actively participating in the Purchasing Division's Cooperative Purchasing Program.

This program enables such entities to utilize existing statewide contracts and benefit from these savings. For more details on this program, please visit our website at www.state.wv.us/admin/purchase/coop.


MONEYWISE...Tips for the Thrifty

Stash a Little Cash at Home

You may have plenty of money in the bank that you can draw on with your check card, but what happens if the power goes out? Or when a nationwide bank's system crashes?

Public TV's financial advisor Jonathan Pond suggests having a two-week stash of cash or traveler's checks on hand for essentials. Hide it in a sock or an old wallet, says Pond, but do not hide it so well that you cannot find it if the need arises.

CURRENT STATEWIDE CONTRACT UPDATE

Information and dates (as of October 16, 2002) included in this Current Statewide Contract Update are subject to change. If you need additional information, please contact the appropriate state buyer.

Contracts to be Awarded

Contract: ELHW
Description: Electric Cable and Hardware
File: 22
Vendor: Noland Co.
Effective Date: 10/01/02

Contract: MV
Description: Motor Vehicles
File: 33
Vendor: St. Marys Ford, Country Club Chevrolet, Stephens Auto
Effective Date: 10/15/02

Contracts to be Bid or Under Evaluation

Contract: TCARD
Description: Travel Management Services
File: 31
Bid Opening: 08/27/02
Under Evaluation: Yes

Contract: OFFICE
Description: Office Supplies
File: 42
Bid Opening: 06/18/02
Under Evaluation: Yes

Contracts to be Renewed

Contract: OIL
Description: Lubricants and Oils
File: 33
Vendor: Pennzoil
Expiration Date: 08/14/02

Contracts Extended

Contract: IP TEMP
Description: Temporary Personnel - Information Processing
File: 21
Comments: Extended until 11/30/02

Contracts Deleted

Contract: AUD/TAP
Description: Audiocassettes
File: 21
Comments: Agencies advised to use the Office Supply Contract

Contract: VID-TAP
Description: Videotapes
File:21
Comments: Agencies advised to use the Office Supply Contract

Contract: TCONES
Description: Traffic Cones
File: 22
Comments: No longer a statewide contract; now an agency contract

Contracts to be Reviewed

NOVEMBER

File 21: CABLE
Coaxial Cable (A)

File 22: HOUSE
Housekeeping Materials

File 22: PRESORT
Bulk Mailing Services

File 22: C-RENTAL
Car Rental Services

File 31: AUDIT
Car Rental Services

File 33: A/E FILTER
Filters: Fuel, Oil and Air

File 33: ALUM
Aluminum Coil and Flat Sheets

File 42: PAINT
Paint and Paint Supplies

DECEMBER

File 22: SOAP
Liquid Soap and Dispensers

File 22: SAFETY
Safety Equipment

File 22: SANPAP
Sanitary Paper Supplies

File 31: PHOTO
Photography Film and Supplies

File 33: WELD
Welding Supplies

File 42: RIB
Ribbons and Laser Toners

Purchasing Division Staff
For questions concerning these contracts listed, please contact the appropriate buyer:

File 21
Charlyn Miller
(558-0067)

File 22
Pam Jones
(558-0468)

File 23
Chuck Bowman
(558-2157)

File 31
Evan Williams
(558-2596)

File 33
John Johnston
(558-0492)

File 41
Ron Price
(558-2316)

File 42
Betty Francisco
(558-0468)

Back to the Top

Are you unsure of certain purchasing procedures? ... Do you have a question regarding travel requests? ... Would you want to know what surplus property is available? ... If you need information concerning any function within the Purchasing Division, complete this form:


Thank You for Viewing our November 2002 Issue of The Buyers Network