The Buyers Network is Published Monthly by the Purchasing Division of the West
Virginia Department of Administration to Promote Better Value in Public Purchasing
---
Welcome to the March 2002 Issue of the The Buyers Network!
---
Articles in this Issue:
Keeping Pace with Today's Technological Advancements
E-Procurement Becomes Reality to West Virginia State Purchasing
Betty Francisco Joins the Buying Staff
Director's Comments:
Requisition Tracking System Encompasses All Agencies
Senior Buyer Pam Jones Designated to Process All DHHR Transactions
The Travel Bag: Tips from the Travel Management Office
Purchasing Study Shows Less than 1% of Purchase Orders Protested
New Purchasing Review Program Introduced
Quality Assurance Program Developed to Offer Useful Guidance and Assistance
MONEYWISE...Tips for the Thrifty
Mark Your Calendars for March 11-15!
Surplus Property Conducts its "Customer Appreciation Half-Price Sale" Event
REMINDER: Online Purchasing Bulletin Available on Weekly Basis
Vendor Spotlight: Meet our West Virginia Businesses!
Keeping Pace with Market Trends
4th Annual Vendor Purchasing Conference
Current Statewide Contract Update
---
Keeping Pace with Today's Technological Advancements
E-Procurement Becomes Reality to West Virginia State Purchasing

With the ever-changing advancements in technology, the Purchasing Division has moved ahead in releasing its Request for Proposal to provide an electronic purchasing system. Most often referred to as E-Procurement, electronic purchasing will offer numerous benefits to the Purchasing Division, state agencies and the vendor community.

The goals of this project include:
: Web-based requisition entry

: Web-based order tracking

: Distribution of bid documents via the Internet

: On-line access to view contract information

: On-line vendor registration using a credit card

: Imaging of bids and other non-automated documentation

: Computer-based training modules and procedure manuals

: Interoperability with the West Virginia Financial Information Management System
"Our current automated purchasing system was ahead of its time when implemented in 1991; however, today, it has become quite antiquated," said Purchasing Director Dave Tincher. "Technological enhancements now offer interaction between the vendor and the Purchasing Division. Great expense is being made to perform such tasks as mailing bid packages to a requesting vendor. This system will bring the business opportunities to the personal computers of those vendors who may be able to fulfill the state's needs."
A mandatory meeting for all vendors is scheduled for March 27, 2002, with a bid opening of April 17, 2002. In accordance with the Best Value Purchasing standard format, the Purchasing Division and the State Auditor will open only the technical proposals at that time.
An evaluation committee of Purchasing Division and state agency employees will review the technical proposals, assign appropriate points and make a final written consensus recommendation to Senior Buyer Charlyn Miller.
If the recommendation is approved, the information will be forwarded to the Purchasing Division's internal review committee. Upon approval of the technical evaluation from this internal committee, a bid opening will be established, with the Purchasing Division and State Auditor present, to open the cost proposals.
Once the cost proposals have been opened and reviewed by the evaluation committee, a recommendation will be made based on the highest scoring vendor. After Charlyn Miller approves the recommendation, the contract is signed in the Purchasing Division, forwarded to the Attorney General's Office for approval as to form, encumbered and mailed to the appropriate parties.

Betty Francisco Joins the Buying Staff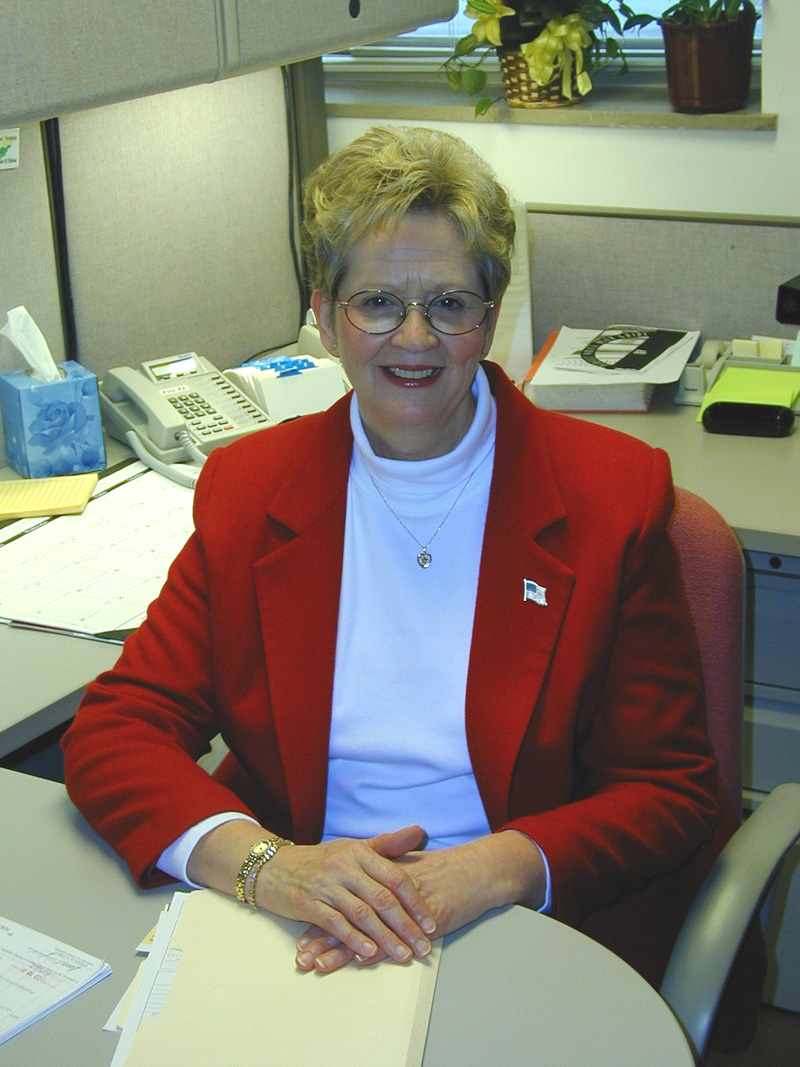 The Purchasing Division is pleased to welcome Betty Francisco to the Acquisitions and Contract Administration Section's buying staff.
Betty will be overseeing File 42, which includes clothing, food, household and commercial furniture, lighting, office furniture, printing, office machines, engineering supplies, paint and graphic arts.
Prior to joining the Purchasing Division, she worked as a contract administrator for Dow Chemical and a senior administrator for Union Carbide Corporation. In these positions, she handled complex contracts for the procurement of temporary technical and engineering services, resolved invoice and payment issues on purchase orders, and functioned as the focal point for purchasing information.
We encourage you to stop by or call Betty at (304) 558-0468 to welcome her!
New Program Focuses on Quality Assurance Issues

By Dave Tincher
State Purchasing Director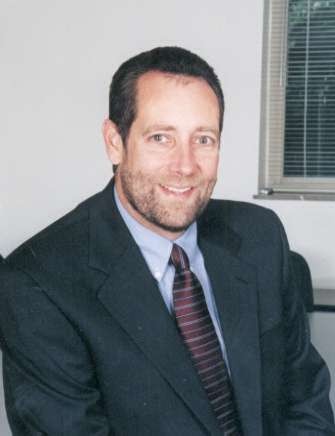 I am pleased to introduce a new program in this issue of The Buyers Network. The Quality Assurance Program offers a special service to our agency purchasers.

How will you benefit from this program? The purpose of the program is to assist agency purchasers in performing their job in the most effective and efficient manner. The Quality Assurance Psrogram enables the Purchasing Division to expand existing training efforts year-round by reviewing selected purchase order files utilizing WVFIMS Crystal Reports and offering recommendations or suggestions, as necessary. To expedite this process, the agency has a specified timeframe to gather the requested files for either a paper or on-site review.

This program should be viewed in a positive way, in hopes of enhancing the manner in which we procure goods and services for the state of West Virginia. Education is the key to this continued improvement. The Purchasing Division conducts a training conference each year to educate agency representatives on policies and procedures relating to the state purchasing process. However, throughout the year, questions and concerns continue to arise. This program provides that outreach assistance and opens the lines of communication between the Purchasing Division and state agencies.

External Relations Manager Karen Byrd oversees this program and is looking forward to meeting the agency purchasers. For more details, contact Karen at (304) 558-4317 or via e-mail at kbyrd@gwmail.state.wv.us.

Senior Buyer Pam Jones Designated
to Process All DHHR Transaction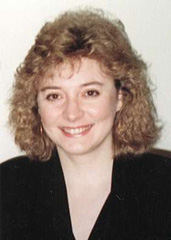 Senior Buyer Pam Jones has recently been assigned to process all requisitions received from the Department of Health and Human Resources (DHHR).

Due to the high volume of purchases made by this agency, DHHR entered into an agreement with the Purchasing Division to assign a specific buyer to process their transactions, including agreements, Requests for Quotations and Requests for Proposal.

The Division of Highways is another high volume agency, which had entered into a similar agreement with the Purchasing Division in years past. John Johnston serves as this agency's designated buyer of commodities and services.




The Travel Bag...Tips from the State Travel Management Office


Information Online
For questions relating to state travel issues, first check the Travel Management Office's website at www. state.wv.us/admin/purchase/travel. This website includes an in-state hotel directory, State Travel Regulations, West Virginia establishments accepting the Diners Club Card, and travel forms. Related links also are available for National Travel, Diners Club and the prescribed maximum per diem for foreign countries and the continental United States.

Security at Airports


Increased security and parking restrictions are making the airport pickup a logistical problem. Travel agents now suggest that you ask travelers to take a shuttle bus to a nearby airport hotel so you can pick them up there. The hotels have comfortable coffee shops where you can arrange to meet. If you need to be picked up, consider taking the airboat bus downtown. The cost is low, and it will save someone a lot of time and trouble.

Caution in Work Zones


Most work zone accident victims are motorists, a fact that the public may not realize. While the government and the highway contractors are doing what they can to make navigating work zones easier and more safe, drivers should have a high degree of caution. Slow down, read the signs and follow the directions. Purchasing Study Shows Less than
1% of Purchase Orders Protested

According to a recent study completed by the Purchasing Division, the number of protests for fiscal year 2001 totaled less than one percent of the purchase orders processed for that timeframe.

A total of 1,955 purchase orders were processed last fiscal year, with 14 protests filed against awards issued or specifications written by the Purchasing Division. The percentage of protests received vs. the purchase orders issued was .72%.

Of the 14 protests filed, all were denied. The data for this study is printed below:
| | | | | |
| --- | --- | --- | --- | --- |
| Protests by Type | Number of Protests | % of Protests Filed in FY01 | Total POs Issued By Type in FY01 | By Type: % of Protests for POs Issued in FY01 |
| Agreement | 0 | 0 | 305 | 0 |
| Agency Blanket | 4 | 29% | 650 | .62% |
| Statewide Contract | 1 | 7% | 44 | 2.3% |
| Direct Purchase | 0 | 0 | 243 | 0 |
| Special ECO | 0 | 0 | 139 | 0 |
| Request for Proposal | 1 | 7% | 18 | 5.6% |
| Request for Quotation | 8 | 57% | 503 | 1.6% |
| SCO | 0 | 0 | 0 | 0 |
| Emergency | 0 | 0 | 53 | 0 |
| TOTAL | 14 | 100% | 1.955 | |
"The Purchasing Division has established protest procedures which detail the requirements which vendors must abide when filing a claim," said Purchasing Director Dave Tincher. "We have worked diligently to create a process which is highly documented and consistent. In addition, we work closely with participating vendors to educate them on the when, how and why to protest."
In accordance with the Purchasing Division's Policies and Procedures Handbook, protests based on bid specifications must be submitted no later than five (5) working days prior to bid opening. Protest of purchase order/contract awards must be submitted no later than five working days after the award. The vendor is responsible for knowing the bid opening and award dates.
Protests received after these dates may be rejected at the option of the Purchasing Director.
All protests shall be submitted in writing to the Purchasing Division and contain the following information:
(a.) the name and address of the protestor;

(b.) the requisition, purchase order/contract numbers;

(c.) a statement of the grounds of protest;

(d.) supporting documentation (if necessary); and

(e.) the resolution or relief sought.
Failure to submit this information shall be grounds for rejection of the protest by the Director of the Purchasing Division.

The Purchasing Director or his/her designee shall review the matter of protest and issue a written decision. A hearing may be conducted at the option of the Purchasing Director or assigned designee. Continuation or delay of the purchase order/contract award while the protest is considered is at the discretion of the Purchasing Director.

The Purchasing Division may refuse to review any protests when the matter involved is the subject of litigation before a court of competent jurisdiction; if the merits have previously been decided by a court of competent jurisdiction; or if it has been decided in a previous protest by the Purchasing Division.




New Purchasing Review Program Introduced
Quality Assurance Program Developed
to Offer Useful Guidance and Assistance

A Quality Assurance Review Program recently has been implemented by the Purchasing Division, with the goal of offering useful guidance and assistance to state agency purchasers. State agencies have been delegated the authority to procure goods and services up to $10,000.

"The intent of this program is to ensure that documents at the agency level are accurate and complete," states External Relations Manager Karen Byrd. "We want to maintain consistency and fairness throughout the state purchasing process."

In September of 2001, letters were sent to 26 state boards and commissions, explaining the Quality Assurance Review Program and requesting copies of purchase order files for transactions between $1,000 and $10,000. These entities served as the pilot agencies for this program.

"I would like to thank the boards and commissions for responding to our request," Byrd said. "The information provided was used to help structure the review format. Their cooperation is greatly appreciated."

Quality assurance reviews will be made either on-site or by a paper audit. Byrd indicated that each agency will be reviewed at least annually. More frequent reviews will be made on an as-needed basis.

Agencies will be notified at least five (5) days in advance in writing of a scheduled review. A list of purchase transactions selected for review will be included. Some of the areas to be reviewed include stringing (issuing a series of requisitions or purchase orders to circumvent competitive bidding, or to defeat the State Purchasing Card or purchasing limit), statewide contract availability, internal resources, bid documentation, vendor registration, BEP search report, No-Debt Affidavit, proper award, issuance of purchase order, fixed assets, and receiving procedures.

After the review is complete, a "findings and recommendations report" will be generated, noting any non-compliance issues and recom-mending correction or action. During an on-site inspection, an exit interview will be conducted with the appropriate agency's purchasing and administrative staff.

The respective agency will be requested to respond within a specified time frame, offering an explanation to the findings and recommendations.

"It is extremely important for agency personnel to realize that our goal is to provide useful guidance and assistance," Byrd explains. "Our job is to look at the purchase order files as they relate to the Purchasing Division's Policies and Procedures Handbook and make recommendations for improvement as necessary."

For questions or additional information relating to the Quality Assurance Review Program, please feel free to contact Karen Byrd at (304) 558-4317 or via e-mail at kbyrd@gwmail.state.wv.us.


MONEYWISE...Tips for the Thrifty

Leave Retirement Money for Your Golden Years

As the economy tightens, many Americans who are losing or changing their jobs are tapping into their nest eggs to fund the transition.

A recent study by Putnam Investments found that 30 percent of 401(k) participants took cash instead of rolling their money into an individual retirement account or other tax-deferred savings vehicle when they left a company - regardless of their age. If people continue at that rate, a staggering $39 billion will be pulled out of 401(k) plans in a year and will lead to about $8.3 billion in taxes and penalties, according to the study.

The effects of taking the money are immediate. You'll have to pay both state and federal income taxes as well as penalties on cash distributions from retirement savings plans. That means you can be giving 50 percent of your money to Uncle Sam.

- Adapted from The (Newark) Star-Ledger

Mark Your Calendars for March 11-15!
Surplus Property Conducts its "Customer
Appreciation Half-Price Sale" Event

The West Virginia State Agency for Surplus Property is planning for the biggest sale of the year in the federal warehouse ...the Customer Appreciation Half-Price Sale event!

"We are offering our entire federal surplus inventory at half of the tagged price," said Surplus Property Manager Ken Frye. "This sale will include over $5.6 million worth of property. Eligible organizations should take advantage of these savings."

The type of federal property available include office supplies, furniture, musical instruments, machine tools, trucks, boats, tractors, kitchen equip-ment and much more.

In accordance with the Federal Property Management Regulations, 41CFR, Chapter 101, the major categories of organizations that are eligible to participate in the Federal Surplus Property Program are public agencies; non-profit educational and public health activities, including programs for the homeless; non-profit and public programs for the elderly; and public airports.

Prior to the sale, organizations are encouraged to visit the Surplus Property facility at 2700 Charles Avenue in Dunbar, West Virginia, to check out the variety of property available. For more information, contact its office at 766-2626 or toll-free at 1-800-576-7587.

REMINDER
Online Purchasing Bulletin Available on Weekly Basis

Just a reminder...Since October of 2001, the West Virginia Purchasing Bulletin has been available electronically on a weekly basis.

State agencies may access this list of commodities and services expected to exceed $10,000 at the Purchasing Division's Intranet site at http://intranet.state.wv.us/admin/purchase. Back issues of the Purchasing Bulletin also are available at this website.

Paid, registered vendors also may view the online issues of the Purchasing Bulletin on a weekly basis at our Internet site (www.state.wv.us/admin/purchase).

Due to secured access, the vendor must have the company's computer-generated number and the check number used in paying the annual $45 vendor registration fee.


VENDOR SPOTLIGHT...Meet Our West Virginia Businesses!

Introducing American Office Systems of Charleston, West Virginia
American Office Systems of Charleston, West Virginia, offers a wide selection of copy systems and fax machines.

Al Spaulding of American Office Systems indicated that he keeps in contact with all of the departments on a personal level and has found that all of his contacts are very helpful and a pleasure to work with in marketing his products.

Spaulding attended last year's vendor conference and was pleased with the results. "I was able to meet people that I had not met before," he said. "They offered me some very good advice."

For more details on the services offered by American Office Systems, contact Al Spaulding at (304) 342-4380 or visit his company's website at www.4aos.com.

AUCTION NOTICE The next scheduled absolute auction conducted by the West Virginia State Agency for Surplus Property is Saturday, March 23, 2002 at 2700 Charles Avenue in Dunbar, West Virginia. For more details, call its office at (304) 766-2626 or visit its website at www.state.wv.us/admin/purchase/surplus.

4th Annual Vendor Purchasing Conference

The 4th Annual Vendor Purchasing Division will be held on May 15-17, 2002, at Canaan Valley State Resort and Conference Center.

Please encourage all vendors with whom you communicate to attend this worthwhile training and networking opportunity. Registration is required.

For additional information, please direct interested vendors to visit the Purchasing Division's website at www.state.wv.us/admin/purchase to request a registration packet or contact Diane Holley (558-0661) or Debbie Watkins (558-3568).

Back to the Top


Keeping Pace with Market Trends...
What's New with Computers?

Computers

Technology continues to change and new products enter the market rapidly.

The Rocky II+, from Amrel Systems, is a rugged notebook featuring a Pentium III processor and offering advanced imaging. Users can work with large, complex images and digital photographs without a long wait. The Pentium III processor allows for real-time MPEG-2 video encoding and editing and for streaming video in high quality on the Internet.

A new ultra-light notebook computer from Compaq, the Evo N200, weighs in at 2 1/2 pounds and is less than 1 inch thick. It can run all day without having its batteries recharged. The notebook also boasts a durable design that includes multimedia and storage capabilities.

Hewlett-Packard calls the Vectra vl800, with its Intel Pentium 4 processor, a personal computer designed for power users. An optical mouse and multi-media keyboard are standard. The personal computer also promotes the quietness in which it operates.

(*Used by permission: National Institute of Governmental Purchasing, The Public Purchaser)

Current Statewide Contract Update

Information and dates (as of February 14, 2002) included in this Current Statewide Contract Update are subject to change. If you need additional information, please contact the appropriate state buyer.

Contracts to be Awarded Contract: LAWN
Description: Lawn Maintenance Equipment
File: 22
Vendor: Crede Tractor Sales
Effective Date: 02/01/02 Contract: X-RAY
Description: X-Ray Film and Supplies
File: 31
Vendor: Dell Marketing
Effective Date: 12/01/01 Contract: C-PIPE
Description: Corrugated Pipe
File: 33
Vendor: Contech Construction Products - Lane Enterprises
Effective Date: 02/01/02 Contracts to be Bid or Under Evaluation Contract: SAFETY
Description: Safety Equipment
File: 22
Bid Opening: 01/30/02
Under Evaluation: Yes Contract: SANPAP
Description: Sanitary Paper Supplies
File: 22
Bid Opening: 01/30/02
Under Evaluation: Yes Contracts to be Renewed Contract: DEBT
Description: Debt Collection Services
File: 31
Vendor: Various Vendors
Effective Date: 12/31/01 Contract: PHOTO
Description: Photography Film and Supplies
File: 31
Vendor: Camera Boutique
Effective Date: 03/31/02 Contract: LGLOVES
Description: Latex Gloves
File: 31
Vendor: McKesson General
Effective Date: 04/30/02 Contract: A/E FILTER
Description: Filters: Oil, Air and Fuel
File: 33
Vendor: Ridge Auto, Marine Supply
Effective Date: 02/15/02 Contract: ALUM
Description: Aluminum Coil adn Flat Sheets
File: 33
Vendor: Vulcon Signs
Effective Date: 03/01/02 Contracts to be Reviewed

MARCH

File 22: CANLINER
Plastic Can Liners File 22: ABSORB
Liquid Spills File 22: STAKE
Stakes File 33: FUEL
Motor and Heating Fuels File 42: FINEPAP
Computer Paper APRIL File 21: ROUTER
Cisco Systems Routers/Maintenance File 21: COPIERS
Copy Machines
Purchasing Division Staff For questions concerning these contracts listed, please contact the appropriate buyer: File 21
Charlyn Miller
(558-0067) File 22
Pam Jones
(558-0468) File 31
Evan Williams
(558-2596) File 33
John Johnston
(558-0492) File 41
Ron Price
(558-2316) File 42
Betty Francisco
(558-0468)

Back to the Top

Questions?...Just Ask! Are you unsure of certain purchasing procedures? ... Do you have a question regarding travel requests? ... Would you want to know what surplus property is available? ... If you need information concerning any function within the Purchasing Division, complete this form:
Name:

Organization:

E-Mail Address:

Telephone:

Need Information About:
Back to the Top Thank You for Viewing our March 2002 Issue of The Buyers Network