The Buyers Network is Published Monthly by the Purchasing Division of the West
Virginia Department of Administration to Promote Better Value in Public Purchasing
---
Welcome to the February 2002 Issue of the The Buyers Network!
---
Articles in this Issue:
Agency Users Learn More about the Statewide Contract for Key Punch Services
Agencies Asked to Help Promote 2002 Vendor Conference
Director's Comments:
Feedback Encouraged from Customers to Improve Service
BVP Training Video Presentation Now Available on Intranet
MONEYWISE...Tips for the Thrifty
Pilot Program Tracks DHHR Requisitions Throughout the State Purchasing Process
Keeping Pace with Market Trends
CONSUMER NEWS: Coming Soon...Slices of Peanut Butter?
Attorney General's Office Explains the Use of the Agreement Addendum (WV-96)
Cooperative Purchasing Program Continues to Grow in Numbers
Entering Fixed Assets Transactions Required for Data Maintenance
Federal Contract Pilot Program Cancelled
Division of Highways Reopen Gas Pumps
The Importance of Managing Public Contracting Highlighted
The Travel Bag: Tips from the Travel Management Office
Current Statewide Contract Update
---
Jackson County Developmental Center...
Agency Users Learn More About the
Statewide Contract for Key Punch Services

The Jackson County Developmen-tal Center recently met with state purchasing officials and agency representatives to discuss the statewide contract for key punch services (SWC-DATA), as part of the Contract Management Program implemented by the West Virginia Purchasing Division to monitor the strengths and weaknesses of the statewide contract process.

"The meeting went very well, and the agency users learned of expanded services the Jackson County Developmental Center (JCDC) now offers," said Karen Byrd, external relations manager. "In addition to ongoing keypunch temporary services, JCDC is providing 'one shot' temporary data entry for small short-term needs while continuing to offer daily courier service in the Charleston area."

The computer software that JCDC supports includes Microsoft Word, Access, Excel and a variety of mainframe applications.

Agencies representatives who utilize the key punch services of JCDC, such as the Department of Health and Human Resources, the Bureau of Employment Programs and the Department of Education, were invited to attend the meeting to offer their comments for continued improvement.

A minimum of 75 percent of JCDC

's employees are disabled individuals, as part of their contractual agreement with the Center. The goal of the center


Agencies Asked to Help Promote 2002 Vendor Conference

In planning the 4th Annual Vendor Purchasing Conference, the key to success is getting the word out to our vendor community. The Purchasing Division will include information in

the West Virginia Purchasing Bulletin and advertise on our website, but we still need YOUR help.

Our agency procurement officers are in contact with vendors on a daily basis. During the business you conduct on behalf of your agency, please assist the Purchasing Division by helping promote the Vendor Purchasing Conference, which is scheduled for May 15-17, 2002, at Canaan Valley State Resort and Conference Center. For more details, contact Diane Holley (558-0661) or Debbie Watkins (558-3568).

Feedback Encouraged from Customers to Improve Service

By Dave Tincher
State Purchasing Director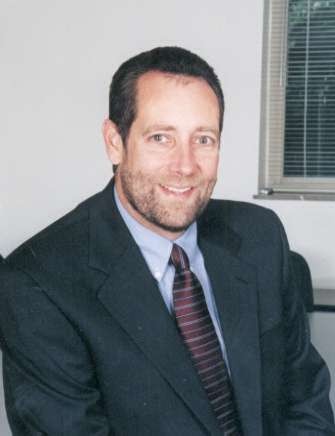 We all get caught up in our daily activities, but it is extremely important to take a few minutes to evaluate what we are doing and to determine the value of our outcomes.

For this reason, within the next couple of months, we will be asking our customers (both agency purchasers and state vendors) to share their attitudes, opinions and suggestions regarding the services we provide. We not only want to know if they like our services, but also the manner in which the services are offered.

If you receive a survey, I encourage you to take the time to answer the questions and mail in your responses. As with other surveys we conduct, such as those evaluating our training conferences or purchasing handbook, the Purchasing Division takes your feedback very seriously.

Using the purchasing conference as an example, our training coordin-ators have utilized the responses after each conference by making positive changes in how we present infor-mation and organize our schedule.

As always, please feel free to contact me or any of our staff to discuss ideas, suggestions or to ask questions. Keeping the lines of communication open among the Purchasing Division, state agencies and our vendor community is the key to a successful business relationship.

BVP Training Video Presentation Now Available on Intranet

As reported previously in The Buyers Network monthly newsletter, the Purchasing Division has produced a training videotape on Best Value Purchasing, focusing primarily on requirements for members of an evaluation committee.

The response thus far has been very positive, with several agency representatives requesting a copy of the videotape to view within their agency.

The Purchasing Division is making things even easier for state agencies. The Best Value Purchasing videotape is now available on the Intranet at http://intranet.state.wv.us/admin/purchase.

Users with access to the state's Intranet may view the information at their convenience. "By offering this presentation on the Intranet, state agency representatives can learn more about our Best Value Purchasing Process at their leisure," said Purchasing Director Dave Tincher.

For additional information, please contact Sandy Singleton at (304) 558-4213 or via e-mail at ssingle@ gwmail.state.wv.us.


MONEYWISE...Tips for the Thrifty

Guard Your Video-Rental Card

A lost or stolen video-rental card could cost you more than a wallet full of stolen credit cards. Federal law limits consumer liability to $50 for unauthorized use of a credit card. Visa and MasterCard waive even that amount. But no law limits your liability for fraudulent video store rentals.

If someone uses the card to rent a stack of videos and keeps them, you could be charged for their replacement. Since tapes purchased for rental cost much more than those for individuals, the bill could be hundreds of dollars, says The Kiplinger Letter.

Protect yourself by writing down your video card number and the number of the store. If your card comes up missing, contact the store immediately and ask that your account be closed. Follow up with a letter saying the same thing.


Pilot Program Tracks DHHR Requisitions
throughout the State Purchasing Process

With the assistance of the Information Services and Communications Division (IS&C), the Purchasing Division is creating a requisition tracking system which can be used internally to determine the various steps in the process and the length of time each step requires for completion.

The system requires each requisition received from a state agency to be entered. Specific timelines have been established by which the Purchasing Division staff must complete various steps in the purchasing process. These time frames will be indicated as "purchasing time."

There are several steps, however, which are out of the Purchasing Division's control. The time taken for these tasks will be noted as "non-purchasing time."

This tracking system offers a variety of benefits, one of which is to identify the length of time each step takes to complete, so that positive changes may be made to reduce the state purchasing cycle. A detailed activity listing will document how long each activity took from start to finish and the party responsible for completion. Generated reports are another benefit of this system which will assist management and the buying staff.

"This project is yet another way in which the Purchasing Division continues to look at the purchasing system and determine if there are ways for improvement," said Purchasing Director Dave Tincher. "We continue to strive for optimal service and efficiency."

What's New with Software

Software

Collecting text, images, sound and video from computers quickly and combining them is a difficult task. eSystems offers AsaP to accomplish it. AsaP supports more than 200 formats, including images, sound, video, Web and text documents. A user can pull any one piece of data from multiple banks. Applying on-the-fly structured search capabilities, a user can modify search fields and indexes at any time and can draw from the Web, corporate intranets, databases, imaging systems and other sources. An e-mail archive automatically stores, indexes and archives user e-mails and e-mail attachments.

An all-in-one CD recording solution, Nero 5.5, features a complete, nondestructive audio editor and the ability to create compatible MPEG data for video CD recording. Available from Ahead Software, Nero 5.5 has a full MPEG 1 video encoder, a VCD/SVCD menu creator and an advanced drive image tool. A cover designer application and a wave editor are standard too. Systems Consultants Inc. is partnering with Mainline Information Systems to offer turnkey solutions for financial, payroll and property management. Together they will focus on Internet solutions for the e-government market. Mainline provides expertise in IBM hardware sales, network consulting, firewall installation, technical services and support, and data center management. SCI offers browser-based, integrated software solutions; business process consulting; conversion; project management training, and professional services.

(*Used by permission: National Institute of Governmental Purchasing, The Public Purchaser)




CONSUMER NEWS
Coming Soon: Slices of Peanut Butter?

Tired of peanut butter that tears the bread when you spread it? Want to skip the washing of peanut-buttered spoons and knives, but you still want the kids to get the sticky stuff's nutritional benefits? Help is on the way.

Oklahoma entrepreneur Stewart Kennedy says he and a team of food researchers at Oklahoma State University have perfected a formula for individually wrapped peanut butter slices. After trying over 400 formulas and working on the project for three years, they are test marketing their peanut butter slices in selected stores around the United States.

If individually wrapped cheese slices made such a hit, can peanut butter slices be far behind?


Attorney General's Office Explains the Use
of the Agreement Addendum (WV-96)

The Agreement Addendum, often referred to as the WV-96, is to be used when a vendor submits alternative contractual terms and conditions for your signature, according to Deputy Attorney General Dawn Warfield. Often, these are preprinted forms that have not been amended or reviewed by the Purchasing Division or the Attorney General's Office.

To protect the state's best interest, the WV-96 Addendum was developed to eliminate most of the common conflicts with state law that are found in contract documents submitted for review.

The WV-96 Addendum is not needed when the Purchasing Division's terms and conditions are the only ones being used, and it is not a substitute for any other terms and conditions.

"It is intended to amend documents submitted by a vendor, and has no significance standing alone," she said. "The WV-96 must be dated on or after the signature date on the vendor's quote or agreement, and must be signed by the same persons who signed the vendor's agreement. As a general rule, the vendor should sign first on any contract documents. If they refuse to sign the WV-96 Addendum, you should not sign their documents."

Most of the provisions of the WV-96 Addendum are not negotiable. Therefore, when a vendor objects to certain items on our form, do not amend, retype or otherwise alter the Addendum, and do not sign any Addendum that has been altered without the prior written approval of the legal counsel of the Department of Administration or Dawn Warfield.

If an agency purchaser is informed by a vendor that they have reached an agreement with the Attorney General's Office, request to see that agreement in writing. It is important to contact Dawn Warfield to confirm that such an agreement has been made before signing any documents.

To download the WV-96 Agreement Addendum from the Purchasing Division's website, visit http//:www.state. wv.us/admin/purchase.

Political Subdivisions Benefit from Savings
Cooperative Purchasing Program Continues to Grow in Numbers

The Cooperative Purchasing Program authorizes political subdivisions to acquire products and services from existing statewide contracts. The popularity of this program continues to grow once such entities realize the potential savings.

Karen Byrd, manager of the External Relations Unit, and her staff have been promoting this program through marketing letters and public speaking engagements in order to spread the good news.

At the end of 2001, more than 100 political subdivisions were actively participating in this program. A registration fee of $100 is required, which allows for the entity to receive information and permission to use up to 10 statewide contracts.

Byrd explained that one order from the new tire contract could save a political subdivision the entire registration fee. "It is definitely worth the money for cities, towns, county commissions, volunteer fire departments, public service districts and other eligible organizations to get involved and start saving money," she said.

For more details on this program, visit the Purchasing Division's website at http://www.state.wv.us/admin/purchase/coop or call Karen Byrd at (304) 558-4317 or via e-mail at kbyrd@gwmail.state.wv.us.

Entering Fixed Assets Transactions Required for Data Maintenance

State agencies are required to enter all fixed assets with a value of $1,000 or more into the WVFIMS Fixed Assets System, according to Jo Ann Dunlap, Administration Unit Manager. Assets should be entered as soon as the invoice has been paid and the "I' document generated.

"Agencies are responsible for the property which is acquired for state use," Dunlap said. "In addition, the fixed assets coordinators should educate others in their agencies on the policies and procedures governing the Fixed Assets Program."

The Fixed Assets Program is used to track state property from acquisition to disposal. "It is important for agencies to ensure that property is not only documented in the system when it is acquired, but equally important, when it is being disposed through the West Virginia State Agency for Surplus Property (WVSASP)," Dunlap said.

According to the Inventory Management and Surplus Property Disposition Policies and Procedures, WVSASP is responsible for the disposition of all state property no longer needed by the owning agency, regardless of the acquisition cost. Even though the reportable capitalization figure is $1,000 for reportable equipment, property costing less than $1,000 also must be retired to WVSASP. It is the agency's responsibility to generate the proper paperwork when retiring assets to Surplus Property. All items retired must be on a WV-103 retirement document if under $1,000 and not in the WVFIMS Fixed Asset System.

Items worth more than $1,000 must have the appropriate WVFIMS cover sheet, properly documenting the retirement of these items. "Items will be removed from the agency's inventory when they are either received in Dunbar by WVSASP personnel, have been sold on-site by WVSASP personnel or traded in with prior WVSASP approval," Surplus Property Manager Ken Frye said. "Upon completion of these various methods of disposal, WVSASP will remove those items from the agency's inventory."

Questions on the Fixed Assets Pro-gram may be directed to Administra-tion Manager Jo Ann Dunlap at (304) 558-0059 or Surplus Property Manager Ken Frye at (304) 766-2626.


Federal Contract Pilot Program Cancelled

The Purchasing Division recently announced a pilot program that would allow state agencies to purchase commodities and services from West Virginia vendors that (1) hold federal contracts; or, (2) are authorized to sell from federal contracts.

A memorandum was distributed in late December to West Virginia vendors explaining the program and requirements for participation. A limited number of valid applications were received from West Virginia vendors.

From a majority of those received, the proposed federal contracts duplicated existing or planned state contracts. Since the acceptance of these contracts would not achieve the goals of assisting resident vendors or reducing the contract processing time, the Purchasing Division chose to cancel this program.

The Purchasing Division appreciates the interest of those West Virginia vendors who expressed an interest in this program and took the time and effort to respond.

Division of Highways Reopen Gas Pumps Several years ago, the Division of Highways closed many of its gas pumps in the state due to aging tanks. However, many of these locations are being reopened with new gas tanks installed above ground, according to Highways Equipment Supervisor Gary Barr.

The locations that were previously closed had underground tanks. When it became time for the periodic reviews to be recertified, the decision was made to close the pumps because of their age rather than complete the certification process.

The Division of Highways currently operates 125 locations within the state that service state vehicles, including 10 locations that have been reopened. An additional 10 locations are in the process of being reopened, bringing the total to 145, making it even more convenient to fill up your tank with gasoline when conducting state business.

Back to the Top


The Importance of Managing Public Contracting Highlighted

Steve Kelman, professor of public management at Harvard University's John F. Kennedy School of Government, explained in a recent issue of Government Executive magazine, that anyone who follows trends in government management knows that contracting is becoming an increasingly important way government gets its work done. A number of agencies, such as Defense, Energy and NASA, spend a majority, in some cases an overwhelmingly majority, of their budgets on contracted products and services. Agency success is dependent upon contracting success.

Thus, contracting management must be considered a core competency of organizations. This is different from the traditional view of contracting as a subsidiary administrative function. In the 21st century, contracting management needs to become one of the central concerns of senior political and career executives.

When government contracts for anything from technology to training, it does not need to know how to produce the products or services in question, but it needs to do three things well:
· Develop a business strategy, specifying requirements for what will be bought, and choosing an appropriate contract and incentives.

· Select the right suppliers.

· Administer the contract once signed.
Together, these activities constitute what can be called "contracting management."

The procurement reforms of the last decade have helped government do a better job on the first two items above, which involve activities up to the time the contract is signed. But contract administration — what happens after the contract is signed — has been the stepchild of the reform effort.

If contracting management is to become a core competency, the first thing to realize is that it is mainly about management. A leadership job in contract administration includes strategy and goal-setting; inspiring those doing the work, including contractors, with enthusiasm and public purpose; performance management; managing horizontal interfaces between the contractor and users of the contractor's services; and managing vertical interfaces with higher levels of the organization and with the external environment.

In the last issue of The Buyers Network, the Purchasing Division's contract management program was introduced, with specific timeframes in which contracts will be reviewed with the buyer, the agency users and the vendors. Positive feedback has been received regarding this program. (See article on the Statewide Contract for Key Punch Services (SWC-DATA) as a result from this program).

Back to the Top


The Travel Bag...Tips from the State Travel Management Office

Feeding the Line

Some airports are making sure that passengers don't get hungry. Those waiting in long security lines can buy food and drinks from cart vendors.

Last-Minute Travel Popular

Travel agents are surprised that spur-of-the-moment vacationing is becoming so popular. It's not just procrastinators; students and pressured business flyers are buying last-minute tickets as well.

Current Statewide Contract Update Information and dates (as of January 15, 2002) included in this Current Statewide Contract Update are subject to change. If you need additional information, please contact the appropriate state buyer. Contracts to be Awarded Contract: CABLE
Description: Coaxial Cable (A)
File: 21
Vendor: State Electric
Effective Date: 01/15/02 Contract: MSSELECT
Description: Microsoft Products
File: 21
Vendor: Dell Marketing
Effective Date: 12/01/01 Contract: PRESORT
Description: Bulk Mailing Handling
File: 22
Vendor: WVARF
Effective Date: 02/16/02 Contracts to be Bid or Under Evaluation Contract: SAFETY
Description: Safety Equipment
File: 22
Bid Opening: 01/30/02
Under Evaluation: Yes Contract: C-PIPE
Description: Corrugated Pipe
File: 33
Bid Opening: 01/09/02
Under Evaluation: Yes Contract: LAWN
Description: Lawn Maintenance Equpiment
File: 22
Bid Opening: 12/12/01
Under Evaluation: Yes Contracts to be Renewed Contract: CONV
Description: Document Conversion
File: 21
Vendor: Information Manufacturing Corporation
Effective Date: 12/01/01 Contract: MFSVC
Description: Microfilm Services
File: 21
Vendor: WVARF
Effective Date: 01/01/02 Contract: HOUSE
Description: Housekeeping Materials
File: 22
Vendor: Winans Sanitary Supply Co.
Effective Date: 03/01/02 Contract: CRENTAL
Description: Car Rental Services
File: 22
Vendor: Avis
Effective Date: 02/16/02 Contracts to be Reviewed

FEBRUARY

File 22: FASTEN
Fasteners and Accessories File 22: FLRMAC
Floor Machines File 31: CATH
Catheters and Related Items File 31: OSTOMY
Ostomy Products and Accessories File 31: LS
Glassware/Chemical File 31: AUDIT
Single Audit Services File 33: A/E BATT
Automobile and Equipment Batteries File 42: SUPFD
Supplemental Food MARCH File 22: CANLINER
Plastic Can Liners File 22: ABSORB
Liquid Spills File 22: STAKE
Stakes File 33: FUEL
Motor and Heating Fuels File 42: FINEPAP
Computer Paper
Purchasing Division Staff For questions concerning these contracts listed, please contact the appropriate buyer: File 21
Charlyn Miller
(558-0067) File 22
Pam Jones
(558-0468) File 31
Evan Williams
(558-2596) File 33
John Johnston
(558-0492) File 41
Ron Price
(558-2316) File 42
Vacant
Back to the Top

Questions?...Just Ask! Are you unsure of certain purchasing procedures? ... Do you have a question regarding travel requests? ... Would you want to know what surplus property is available? ... If you need information concerning any function within the Purchasing Division, complete this form:
Name:

Organization:

E-Mail Address:

Telephone:

Need Information About:
Back to the Top Thank You for Viewing our February 2002 Issue of The Buyers Network