The Buyers Network is Published Monthly by the Purchasing Division of the West
Virginia Department of Administration to Promote Better Value in Public Purchasing
---
Welcome to the December 2002 Issue of the The Buyers Network!
---
Articles in this Issue:
Systems Furniture Contract Enhanced to Address Broader Range of Agency Needs
Division Outlines Accomplishments in Annual Report
Director's Comments:
Who are you going to call?...Your Procurement Officer First
What's State Government Buying?
The Why's and How's are Addressed
Change Order Process Clarified to Agencies
SALUTE...
to our Employees of the Month in 2002!
2003 Agency and Vendor Purchasing Conference
QUESTIONNAIRE and Conference Details
Phase 2 of ReqTrak Improves Services to Agencies and Vendors
VENDOR SPOTLIGHT...Meet Some of Our Valuable Business Partners!
Vivian Feola Serves as the "Voice of the Purchasing Division"
Ready to Toss Those Old Purchasing Manuals?
A New and Improved Purchasing Handbook Is On The Way!
MONEYWISE...Tips for the Thrifty
Governor Wise and First Lady Host Joyful Night Ceremony
Current Statewide Contract Update
---
Systems Furniture Contract Enhanced to Address Broader Range of Agency Needs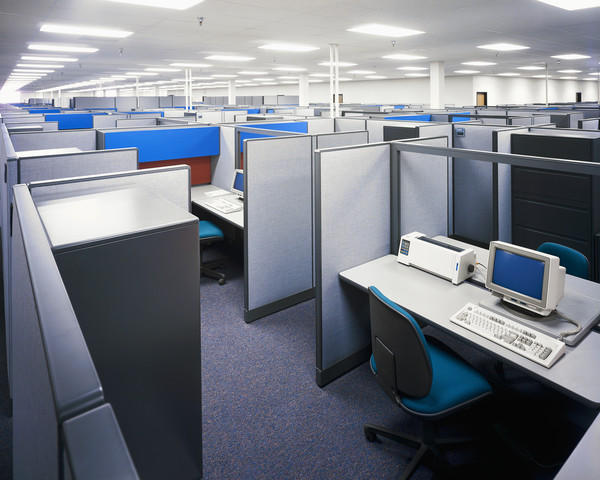 The Purchasing Division recently rebid and awarded the statewide contract for systems furniture [SYSFURN02]. According to Senior Buyer Betty Francisco, the purpose of this contract is to provide furniture, not currently available from the Division of Corrections (Correctional Industries), to all state agencies and political subdivisions.
The Division of Corrections is authorized to furnish and supply office furniture to state agencies. Francisco explains that it is not the intent of this statewide contract to supercede the rights of Correctional Industries. All state agencies are to contact Correctional Industries to determine if the same or similar item is available from their agency.
Fifteen vendors are represented on this contract, offering a variety of equipment, including modular furniture, media filing equipment, seating, tables, storage units, utility carts and files. The contract ranges from SYSFURN02A through SYSFURN02O.
Each contract contains contact information and a list of catalogs or items from which agencies may select. These contracts replace the old metal office furniture contract as well. Seating, tables and many other items are now included. In some instances, the vendors only bid specific lines and products, and each contract covers only those items or catalogs listed.
In some cases where the contract holder is a manufacturer, agency representatives will be referred to a servicing dealer by the contract holder. Please note that all transactions and invoices will be with the contract holder.
Under the contract, that servicing dealer will only be able to supply the agency's needs from items awarded to that single manu-facturer, unless that servicing dealer is also a contract holder with other manufacturer's products on that dealer's contract.
For orders less than $100,000, agencies simply prepare the blanket release order (WV-39). Orders in excess of $100,000 must be routed through the Purchasing Division for approval.
Francisco highlights the file cabinets offered on the statewide contract. "Agencies need to make the determination of which class of file cabinets its office requires," she said. "'Heavy Use' will mandate the purchase of Class A file cabinets. These cabinets are stronger, have a higher gauge of steel and will offer longer service. Several of these contracts provide different classes of file cabinets."
Questions regarding this contract may be directed to Francisco at bfrancisco@gwmail.state.wv.us or (304) 558-0468.

The Director's Comments
Policies and Procedures Written for a Purpose...To Be Followed
By Dave Tincher
State Purchasing Director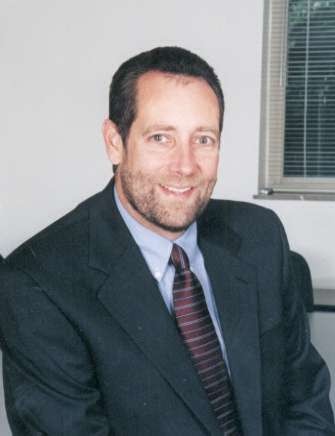 Laws, rules and guidelines are established for a simple purpose in public purchasing – to ensure all West Virginians that government operations continue to be offered in the most cost-effective manner.
As public purchasers in state government, it is our ethical responsibility to abide by the laws and legislative rules approved and the procedures established by the Purchasing Division.
In past years, incidences have occurred in which individuals abused this responsibility by personally benefiting from the power vested in them by the public to procure quality goods and services at the lowest cost available, utilizing the competitive bid process when possible.
State law specifies violations to public purchasing. These laws include the following:
§5A-3-17: Purchases or contracts violating article void; personal liability
If a spending unit purchases or contracts for commodities contrary to the provisions stated in the Code or the rules and regulations, such purchase or contract shall be void and of no effect. The head of such spending unit shall be personally liable for the costs of such purchase or contract, and, if already paid out of state funds, the amount may be recovered in the name of the state in an appropriate action instituted therefore.
§5A-3-29: Penalty for violation of article
Any person who violates a provision of the Code, except where another penalty is prescribed, shall be guilty of a misdemeanor, and, upon conviction thereof, shall be confined in jail not less than ten days nor more than one year, or fined not less than ten dollars nor more than $500, or both, in the discretion of the court.
§5A-3-30: Obtaining money and property under false pretenses or by fraud from state; penalties
It shall be unlawful for any person to obtain from the state under any contract made under the Code, by false pretense, token or representation, or by delivery of inferior commodities, with intent to defraud, any money, goods or other property, and upon violation thereof, such person shall be guilty of a felony, and, upon conviction thereof, shall be confined in the penitentiary not less than one year nor more than five years, and be fined not exceeding $1,000.
§5A-3-31: Corrupt combinations, collusions or conspiracies prohibited; penalties
It shall be unlawful for any person to corruptly combine, collude or conspire with one or more persons with respect to the purchasing or supplying of commodities or printing to the state under the Code if the purpose or effect is either to lessen competition, or cause the state to pay a higher price, or cause one prospective vendor to be preferred over another.
It is your primary responsibility to serve the public. Purchasing Division employees abide by the Code of Ethics established by the National Institute of Governmental Purchasing. To view the Code, visit our website at www.state.wv.us/admin/purchase/handbook/handF.htm.
The 2003 Agency and Vendor Purchasing Conference and Product Exposition is scheduled for April 8-11 at Lakeview Resort and Conference Center. The host resort will be used for the lodging of our agency purchasers. Reservations may be made at any time on a first-come, first serve basis. The conference rate is $85 per night and condominiums are also available (with capacity of 2-6 persons) at the same nightly rate per person. To make your reservations early, contact Lakeview Resort at 1-800-624-8300. Be sure to mention that you are participating in the 2003 Agency and Vendor Purchasing Conference and Product Exposition to receive this special rate.
What's State Government Buying?
This information is compiled from the West Virginia Purchasing Bulletin. The purpose is to provide an awareness of the variety of products and services being procured in state government. Only a small sample of solicitations are listed.
w

Adjutant General
Request for food service contract for WV Mountainner Challenge Academy in Kingwood, WV.

w

WV State Rail Authority
Request for crossties on West Virginia Central Railroad.

w

Department of Education
Request to provide flood insurance to county school boards.

w

Division of Highways
Request for oxygen and acetylene cylinders.

The Why's and How's are Addressed
Change Order Process Clarified to Agencies
What happens if a change needs to occur to an existing contract?
The Purchasing Division recently addressed this issue at the agency purchasing conference. It was noted that changes are made to a contract for four primary reasons:
w

To amend or clarify a purchase order/contract;

w

To renew or extend a purchase order/contract;

w

To cancel a purchase order/contract for "cause;" or,

w

To cancel and reissue a purchase order/contract due to a vendor's name change.

When amending or clarifying a purchase order/contract, change orders cannot be issued when the change would have had an effect on the award. In addition, it cannot be issued after an award because a vendor omitted something in the bid or in an attempt to fix a problem with a bid.

When issuing a change order to renew or extend a contract, specific language should be used in the original specifications IF the intention is to renew for multiple years. Generally, contracts cannot be extended if the original specifications do not contain a specific renewal clause.

Agencies must provide a justification when renewing or extending a contract and offer a confirmation of the continued need as well as evidence of research indicating that the continued pricing is acceptable.

A written justification must also be provided with a change order when canceling for cause. The justification must detail the vendor's failure to meet the required specifications along with any written response from the vendor.

It is important to note that any change order in excess of a 10 percent increase is discouraged, but will be reviewed and considered on a case-by-case basis.

For additional information on change order procedures, contact the buying staff at (304) 558-2306.


SALUTE...to our Employees of the Month in 2002!

The Purchasing Division would like to recognize those employees from our division who were selected as Employees of the Month for the Department of Administration during 2002.

Joan Adkins
Office Assistant
Administration Unit

Ken Frye
Manager
Surplus Property Unit

Willadean Fisher
Purchasing Assistant
Acquisitions and Contract Administration Section

Demonstrating dedication and outstanding performance, these employees are to be commended for their professionalism.


2003 Agency and Vendor Purchasing Conference and Product Exposition
QUESTIONNAIRE

Which topics would like addressed at the conference? (Check only those topics on which you would attend a workshop)

¨

Agency Delegated Purchasing
¨ Attorney General's Office
¨ Change Order Process
¨ Contract Management
¨ Correctional Industries
¨ Customer Relations
¨ E-Procurement
¨ Fixed Assets (Inventory)
¨ Fleet Management
¨ Game Show
¨ High-Tech Contracts
¨ Introduction to Purchasing
¨ Intermediate Purchasing
¨ Legal Issues
¨ Payment Issues
¨ Policies and Procedures
¨ Purchase Order Encumbrance
¨ Purchasing Card Program
¨ Purchasing's Website
¨ Receiving
¨ Records Management
¨ Requests for Proposals
¨ Requisition Tracking
¨ Question and Answer Session
¨ Statewide Contracts
¨ Surplus Property Program
¨ Travel Management
¨ Vendor Complaint Procedures
¨ Vendor Registration
¨ WV Association of Rehabilitation Facilities


What other topics would you like to see addressed at next year's conference?

What would you change from the past purchasing conferences?

What would you

NOT change from past purchasing conferences?

Other comments:

Thank you for your cooperation with our professional development efforts!

CHECK IT OUT...
CONFERENCE DETAILS

General Information

The 2003 Agency and Vendor Purchasing Conference and Product Exposition is changing the way the Purchasing Division trains agency representatives and our suppliers.

This training will combine these two entities at one event at one location. The purchasing conference is scheduled for April 7-11, with the business representatives attending April 7-9 and agency representatives attending April 8-11. A product exposition will take place on April 7-8 at which vendors will showcase their products and services.

The workshop schedule is currently being developed. For this reason, we need your help. Your input is very important to the success of the training conferences offered by the Purchasing Division. Let us know what issues you would like to learn more about.

Please return this questionnaire no later than December 15, 2002 to the attention of Diane Holley at the address on page 8 of this newsletter. This information will assist us in finalizing the workshop schedule.

Agency Recognition Awards

It is time to start thinking of who you would like to nominate for Agency Procurement Officer of the Year and Partner in Purchasing recognition awards. Additional information about these award programs will be available soon!

Phase 2 of ReqTrak Improves the Services to Vendors and Agencies
By Dan Miller
Automation Manager
It's the little things that mean so much...This statement is certainly true for Phase 2 of the Purchasing Division's Requisition Tracking (ReqTrak) project, which provides tracking capabilities for the state purchasing process.
Phase 1, which included the initial design, development, and implementation—had a big impact on the way the Purchasing Division processes requisitions. It allowed the division to gather information on each step of the process, including purchasing and non-purchasing timeframes. With this data, realistic processing goals were set for each type of requisition.
While Phase 2 is not as visible as Phase 1, it is an important addition to the requisition tracking project and involves subtle changes which will improve the services we provide to vendors and state agencies.
Below is a list of some of the changes included in this phase:
w

New reports showing the average processing time for each step of the process,

w

New reports showing overdue requisitions (only),

w

Enhancements to the weekly contract status report, and

w

New vendor-related reports.

The Information Services and Communications Divi-sion (IS&C) is expected to complete Phase 2 by the end of the year.

The whole is greater than the sum of its parts. The "little things" in Phase 2 may not seem spectacular on their own, but when all the pieces are put together the result is expected to be great.

State representatives will be able to identify the specific steps in the process that need changed. Buyers will able to make sure requi-sitions do not slip through the cracks, and procurement officers will be kept advised as to the status of their transactions.

The future looks good. The Purchasing Division knows there is always room for improvement. That is why we are already planning Phase 3. Some of the "little things" being considered for this phase include:
w

Additional security,

w

Automatically closing requisitions that are returned to state agencies, but never resubmitted,

w

Archiving, and

w

Web enablement.

Look for more information on requisition tracking in future issues of The Buyers Network.

VENDOR SPOTLIGHT...Meet Our Business Partners!

Each month, The Buyers Network familiarizes our readers with businesses who have attended our past vendor purchasing conferences. We appreciated their participation in these training events.

Introducing Career Connections, Inc.. of Huntington, WVI

Career Connections, Inc. of Charleston, WV, offers temporary staffing, executive recruitment, workforce investment training and human resource consulting.

Jane Diggs, president of the company, said that Career Connections has served on the statewide temporary employment contract for four years and the experience has been mutually rewarding with the various purchasers. She primarily works with the departments of Health and Human Resources and Administration.

She has found that personal telephone contacts and on-site meetings are most beneficial to her company in marketing to state agencies. After attending the 2002 Vendor Purchasing Conference, she said, "I was able to personally interact with various vendors who market their products and services to the state, and an opportunity to meet in an informal setting with the professionals from the Department of Administration, as well as the state buyer, Pam Jones."


Vivian Feola Serves as the "Voice of the Purchasing Division"

The Purchasing Division welcomes Vivian Feola as our new telephone receptionist. She will be answering the main telephone line (558-2306) for the Purchasing Division and directing calls accordingly.

Vivian replaces Laura Brotherton, who was promoted to serve as the vendor registration clerk in the Administration Unit.


Ready to Toss Those Old Purchasing Manuals?
A New and Improved Purchasing Handbook Is On The Way!

It's not just a job…it's an adventure! A small group of people in state government has found that rewriting the State Purchasing Policies and Procedures is not as easy as you think.


Representatives from the Purchasing Division (Karen Byrd, Jo Ann Dunlap, Diane Holley, Ron Price, Sandy Singleton and Evan Williams) and other state agencies (Syble Atkins – Department of Tax and Revenue; Jo Bess – Department of Health and Human Resources; Sue Farley – Department of Transportation; and Philip Uy – Department of Education) have spent many hours writing, discussing and making recommendation for changes in procedures and policies.


Once a draft is complete, other agency representatives and staff of the Purchasing Division will be requested to review the draft in preparation of the NEW handbook being distributed at the 2003 Agency and Vendor Purchasing Conference in April.


"Our goal in rewriting our procedural handbook was not only to update pertinent information, but to make this document more user-friendly and to serve more as a training tool for experienced and new agency purchasers," said Purchasing Director Dave Tincher.
Until the new procedural handbook is released, agency purchasers may refer to the existing online document at www.state.wv.us/admin/purchase/handbook.

The Energy Information Administration says we paid an average of $1.35 for a gallon of regular unleaded gas in the last year.

Here's where the money went:

Distribution and marketing: 19

¢
Refining of crude oil: 22¢

Federal, state and local taxes: 43¢
Drilling and shipping of crude oil: 51¢

Adding up to $1.35.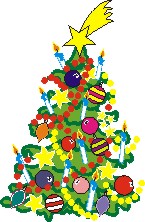 Governor Wise and First Lady Host Joyful Night Ceremony
Gov. Bob Wise and First Lady Sandy Wise will host the state's annual holiday tree-lighting ceremony at 5:45 pm on December 4 on the north side of the State Capitol.
"Christmas is a holiday that binds all of us together in a very special way," Gov. Wise said. "It is a time that we, as families, gather together to give thanks, share our blessings and look forward to a bright future.
All West Virginians are invited to join the governor and first lady for the Joyful Night ceremony, which will feature holiday music by the several of the local school children from West Virginia.
Following the ceremony, visitors can take a musical walk through the Capitol, Governor's Mansion, and Cultural Center.

MONEYWISE...Tips for the Thrifty
Holiday Spending Traps
Below are tips from Family Money on avoiding holiday overspending:
·

Decide what you want, what you'll pay and shop with cash.

·

Buy gift certificates to eliminate the chance of blowing your budget.

·

Avoid the urge to "level out" gifts at the last minute. You have bought enough.

·

When shopping on the Internet, know what you want and what it should cost so you can recognize a bargain.

·

Buy film by the dozen (at least) instead of a few rolls at a time. At discounters, it will cost almost half the price.

· Send gifts early. If you have a week or more travel time, you could mail and ship for about $10. Overnight delivery could cost five times that much.

CURRENT STATEWIDE CONTRACT UPDATE

Information and dates (as of November 15, 2002) included in this Current Statewide Contract Update are subject to change. If you need additional information, please contact the appropriate state buyer.

Contracts to be Bid or Under Evaluation

Contract: BUCKETS
Description: Buckets
File: 22
Bid Opening: 11/06/02
Under Evaluation: Yes

Contract: TCARD
Description: Travel Management Charge Card
File: 22
Bid Opening: 08/27/02
Under Evaluation: Yes

Contract: OFFICE
Description: Office Supplies
File: 42
Bid Opening: 06/18/02
Under Evaluation: Yes

Contracts to be Renewed

Contract: DIGCOP
Description: Digital Copiers
File: 21
Vendor: American Office Systems, Minolta Corp., Ricoh Corp., Sharp Electronics Corp., Xerox, Aaron's Products
Expiration Date: 08/14/03

Contract: TEMPS
Description: Temporary Employment Services
File: 22
Vendor: Various Vendors
Expiration Date: 10/31/03

Contract: RECMGT
Description: Records Management Services
File: 22
Vendor: Archive Services
Expiration Date: 11/30/03

Contract: FLOORPAD
Description: Floor Buffing Pads
File: 22
Vendor: Liberty Distributors
Expiration Date: 11/30/03

Contract: DIAPER
Description: Diapers and Pads
File: 31
Vendor: Seneca
Expiration Date: 11/30/03

Contracts Extended

Contract: IP TEMP
Description: Temporary Personnel - Information Processing
File: 21
Comments: Extended until 11/30/02

Contract: CLRM
Description: Classroom/Meeting Room Furniture
File: 42
Comments: Extended until 01/03

Contracts to be Reviewed

DECEMBER

File 22: SOAP
Liquid Soap and Dispensers

File 22: SAFETY
Safety Equipment

File 22: SANPAP
Sanitary Paper Supplies

File 31: PHOTO
Photography Film and Supplies

File 33: WELD
Welding Supplies

File 42: RIB
Ribbons and Laser Toners

JANUARY

File 22: CONKIT
Condiment Kits

File 31: LGLOVES
Latex Gloves

File 31: TRAVEL
Travel Management Services

Purchasing Division Staff
For questions concerning these contracts listed, please contact the appropriate buyer:

File 21
Charlyn Miller
(558-0067)

File 22
Pam Jones
(558-0468)

File 23
Chuck Bowman
(558-2157)

File 31
Evan Williams
(558-2596)

File 33
John Johnston
(558-0492)

File 41
Ron Price
(558-2316)

File 42
Betty Francisco
(558-0468)

Back to the Top

Are you unsure of certain purchasing procedures? ... Do you have a question regarding travel requests? ... Would you want to know what surplus property is available? ... If you need information concerning any function within the Purchasing Division, complete this form:


Thank You for Viewing our December 2002 Issue of The Buyers Network