The Buyers Network is Published Monthly by the Purchasing Division of the West
Virginia Department of Administration to Promote Better Value in Public Purchasing
---
Welcome to the May 2001 Issue of the The Buyers Network!
---
Articles in this Issue:
West Virginia Businesses Reap Numerous Benefits from Attending Vendor Conference
Director's Comments:
TTransition Limit for P-Card Purchases Raised to $2,500
Fiscal Year-End Timeline Detailed
MONEYWISE...Tips or the Thrifty
Changes Made to Exhibit 3 Language
Agency Purchasing Conference Informational Survey
Purchasing Director Meets with Agency Officials on a
Continuous Basis to Discuss Purchasing-Related Issues
Vendor Spotlight...Meet Our West Virginia Businesses!
What's State Government Buying?
Keeping Pace with Market Trends...What's New with Office Supplies and Solutions?
Current Statewide Contract Update
---
3rd Annual Vendor Purchasing Conference
West Virginia Businesses Reap Numerous
Benefits from Attending Vendor Conference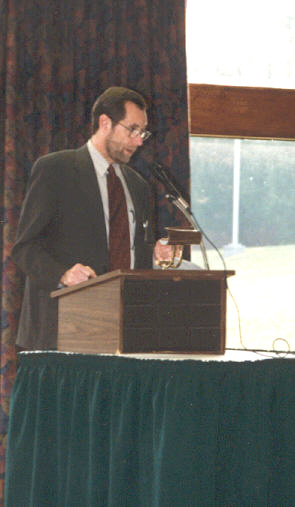 The Purchasing Division succeeded once again in meeting the expectations of the West Virginia business representatives who recently attended the Vendor Purchasing Conference. Although the conference evaluation results have not been completely tabulated, the feedback thus far is extremely positive.
"I was very pleased to hear the positive comments at the conference from the state vendors who attended," said Purchasing Director Dave Tincher. "Their enthusiasm with this training and the business which they have either experienced or anticipate was contagious. By the end of the vendor conference, many of the participants and the presenters from the Purchasing Division and other state agencies had formed progressive business relationships."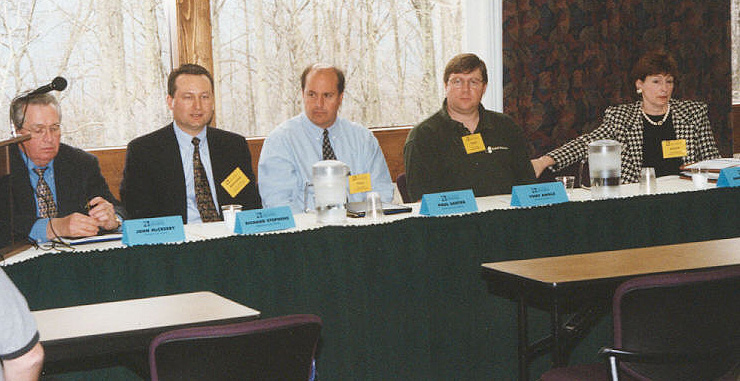 Approximately 65 representatives from West Virginia businesses participated in the 3rd Annual Vendor Purchasing Conference, which was conducted on April 4-6 at Pipestem State Park. Check out our vendor purchasing conference highlights by clicking here!

Transition Limit for P-Card Purchases Raises to $2,500

By Dave Tincher
State Purchasing Director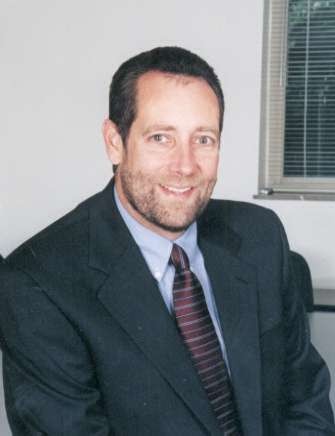 A change recently took place, effective April 6, 2001, to the State Purchasing Card Program in regard to the transaction limits for each use.

Previously set at $1,000, the Purchasing Card transaction limit for purchasing cards was raised to $2,500. When renewing statewide contracts, the purchasing card statement in the contract will be changed to reflect the new transaction limit.

Agencies will be required to issue a WV-39 State Release Order or a TEAM-generated purchase order regardless of the amount.

How will this increase in the transaction limit affect the small dollar purchasing procedures? The affect will be minimal. The $1,000 limit for "no bids" will not change. Agency personnel using the purchasing card for purchase between $1,000 and $2,500 are required to obtain three verbal bids, when possible, unless they are using a statewide or agency contract. Please direct questions regarding this process to our buying staff.

Procedures have been established for the fiscal year 2001 year-end closing. Timelines detailing instructions for processing purchases of expiring and non-expiring fund accounts are listed below.

The following should be used as the official Purchasing Division timeline for expiring fund accounts (appropriated general/special/federal revenue):
May 1: The last day requisitions (WV-35) for bid referencing expiring funds to be submitted to the Purchasing Division for processing.

According to Administration Unit Manager Jo Ann Dunlap, who oversees the Purchasing Division's encumbrance process, explains that all pre-approvals, such as the Chief Technology Office, IS&C, Attorney General's Office, if applicable, must be obtained prior to this submission. The agency is responsible for all pre-approvals. Please remember that all requisitions should be clearly marked as "expiring funds." Agencies should closely monitor all expiring requisitions being processed in the Purchasing Division and not assume the buyer is aware that the requisition is expiring.

June 11: The last day for non-bid requisitions (change orders, direct purchase orders, emergency purchase orders and/or equipment contract orders) referencing expiring funds to be submitted to the Purchasing Division. This date is also the first day fiscal year 2002 encumbrance documents may be entered into WVFIMS.

July 2: First day the Purchasing Division will encumber and electronically approve FY 2002 encumbered documents to the State Auditor's Office.
The following should be used as the official Purchasing Division timeline for expiring fund accounts (non-appropriated special revenue/reappro-priated accounts):
June 11: Last day to submit fiscal year 2001 encumbrance (purchase order) documents. Walk-throughs will be permitted until 1:00pm on June 29.

June 25: All encumbrance transactions (WVFIMS purchase order and purchase order adjustments) that were unable to be processed by the Purchasing by this date will be rejected to the agency of origin.

July 2: Agencies may modify any encumbrance document that was rejected to their agency due to year-end processing to reflect the correct fiscal year on the split screen.
Purchase orders with a start date of July 1, 2001 will be held by the Purchasing Division until funds associated with the contract can be encumbered on WVFIMS for fiscal year 2002. The schedule date for encumbrance of these funds is July 5, 2001. The Purchasing Division will execute these documents as soon as possible so the vendor will have an encumbered purchase order to begin work.

Questions regarding requisitions or purchase orders may be directed to Jo Ann Dunlap at (304) 558-0059 or Curt Curtiss at (304) 558-7838. Detailed year-end information is available at IS&C's Intranet site at http://intranet/state.wv.us/admin/wvfims/.


Changes Made to Exhibit 3 Language

A change has recently been made to Exhibit 3 in the TEAM automated purchasing system, according to Dan Miller, Automation Manager for the Purchasing Division. This exhibit includes procedural information relating to the life of contract, renewals, cancellations, open market, quantities and ordering procedures.

The following clause has been added to this exhibit:

The terms and conditions contained in this document shall supersede any and all subsequent terms and conditions which may appear on any attached printed documents such as price lists, order forms, sales agreements, license agreements, or maintenance agreements, includ-ing any electronic medium such as CD-ROM.


MONEYWISE...Tips for the Thrifty

IRA Withdrawals for Age 70+

The rules for withdrawing funds from IRAs, 401(k)s and profit-sharing accounts just got simpler and less restrictive for 2001.

New IRS regulations let seniors take out less from accounts each year and relax other rules. A new table makes it easier to calculate your required annual withdrawal.

For additional information, you are advised to contact your personal accountant or to research the Internet.

Check out our 2001 Vendor Purchasing Conference Highlights by clicking here.

INFORMATIONAL SURVEY

Plans are currently being made for the 2001 Agency Purchasing Conference, scheduled for October 15-18, at Canaan Valley State Resort and Conference Center. To address issues which are of interest to our conference participants, the Purchasing Division would like feedback from our Buyers Network readers.

Please take a few minutes to complete this questionnaire and return no later than May 15, 2001 to:

Diane Holley, Executive Assistant
WV Purchasing Division
2019 Washington Street
P.O. Box 50130
Charleston, WV 25305-0130

E-mail Address: dholley@gwmail.state.wv.us

Which topics would you like to see discussed? (Check only those topics for which you would be interested in attending a workshop)
o

A/E Purchases
o Agency Purchases
o Agency Panel Discussion
o Automated Purchasing (E-Procurement)
o Basic Purchasing (for beginners)
o Best Value Purchasing (Request for Proposals)
o Bonds, Insurance and Liquidated Damages
o Capitol Parking Program
o Computer/Technical Purchases (IP Contract)
o Construction Contracts
o Correctional Industries
o Financing/Leasing Equipment
o Fixed Assets (Inventory Management)
o Fleet Management Program
o Game Show (educational workshop)
o Leasing Real Property
o Legal Purchasing Issues
o Sole Source Purchases
o Prevailing Wage Rates
o Purchasing Card Program
o Purchasing's Internet Website
o Purchase Order Encumbrance Module
o Question and Answer Session
o Specification Writing
o Statewide Contracts
o Surplus Property Program
o Travel Management Program
o Vendor Registration
o West Virginia Association of Rehabilitation Facilities
o West Virginia Financial Information Management System (WVFIMS)
What other topics would you like to see addressed? _______________________________________________
___________________________________________________________________________________________
Do you have any suggestions for improving our agency purchasing conferences? _______________________
__________________________________________________________________________________________
___________________________________________________________________________________________
Have you ever attended Purchasing Division's Agency Purchasing Conference? oYes oNo

Purchasing Director Meets with Agency Officials on a
Continuous Basis to Discuss Purchasing-Related Issues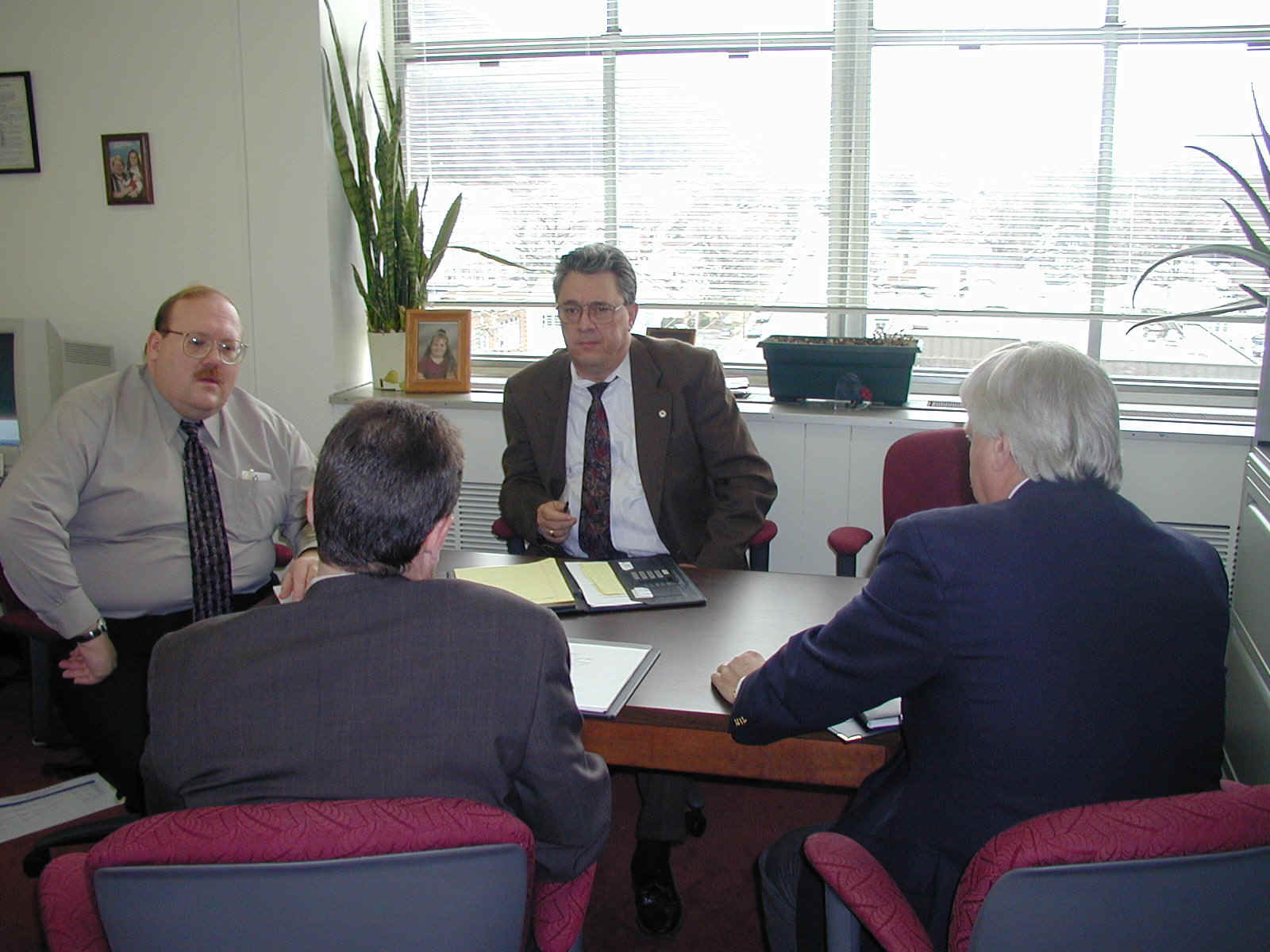 In an attempt to enhance communication between the Purchasing Division and state agencies, Purchasing Director Dave Tincher and Assistant Purchasing Director Curt Curtiss are meeting on an on-going basis with certain state agencies that handle a large volume of purchases annually.
How did this idea come about? "Periodically, we were meeting with the Department of Health and Human Resources to discuss contracts specific to their agency. Because the outcome of these meetings were so productive, it was suggested to conduct similar meetings on either a monthly or quarterly basis with other state agencies," said Tincher. Cabinet Secretary of Administration Greg Burton supported the idea and personally invited selected agencies to participate in these meetings. The response was overwhelming. Thus far, meetings have been conducted with the Chief Technology Office, Department of Health and Human Resources, Bureau of Employment Programs, Department of Education, Division of Corrections, State Police, Division of Environmental Protection, and Division of Natural Resources. The Department of Tax and Revenue are scheduled to meet in May.
"The sharing of ideas, problems and resolutions have been extremely beneficial to us and to the agencies," Tincher adds. "With today's busy schedules, it is often hard to set aside time to talk about issues and find ways to do things more effectively; however, it is crucial to find the time. It definitely pays off in the level of efficiency that we are all pursuing in state government."

VENDOR SPOTLIGHT: Meet Our West Virginia Businesses!
Each month, The Buyers Network familiarizes our readers with state businesses who have attended our past vendor purchasing conferences. We appreciated their participation in these training events.
---
Introducing Stephens Auto Center of Danville, West Virginia
Stephens Auto Center of Danville, West Virginia, offers a variety of new Ford, Chrysler, Dodge, and Jeep vehicles along with a good selection of used vehicles. His company also performs vehicle repair, maintenance service and supplies parts and accessories.
General Manager Richard Stephens indicated that he began working with state government three years ago and his business relationship continues to grow.
Stephens attended this year's vendor purchasing conference and was pleased to have the opportunity to meet individuals in state government who make the purchases for their agencies. "I was able to understand their needs better and assist in finding solutions to their problems," he said. For details on the services offered by Stephens Auto Center, contact Richard Stephens at (304) 369-2411 or by email at richard.stephens@stephensautocenter.com.
What's State Government Buying?
(This information is compiled from the West Virginia Purchasing Bulletin. The purpose is to provide an awareness of the variety of products and services being procured in state government. Only a small sample of solicitations are listed.)
---
w

All State Agencies
Request to provide routers.

w

Division of Motor Vehicles
Request to provide auto value software database and printed material.

w

Department of Health and Human Resources
Request to provide security services.

w

Consolidated Public Retirement Board
Request to provide audit of various retirement plans.

w

State Police
Request to provide emergency vehicle lighting equipment.

Keeping Pace with Market Trends
What's New with Office Supplies and Solutions

When an office expands and has new needs for equipment and configurations, finding the right solution can be daunting. IKON Office Solutions offers facilities management to come up with viable strategies for any growing office.

Its experts study documents and applications, devise a strategy based on specific requirements and create a custom solution. The company will help an office work with existing equipment and reconfigure it for the best possible performance. IKON also offers replacement and supplemental devises from top manufacturers.

When managers know what products an office needs, there are numerous places to go online to find the right paper, desk or telephone. For office supplies, furniture and technology equipment on the Web, Office Depot offers purchasing controls, order approval and inventory tracking (www.officedepot.com).

Staples feature office supplies, from stables to computers, in an easy-to-use format on the Web. (www.stables.com). [Please note that state agencies must use the statewide contract for office supplies. This information is being offered for informational purposes only.]

(*Used by permission: National Institute of Governmental Purchasing, The Public Purchaser)

Darren Smith, procurement officer for Welch Emergency Hospital, passed away in April. Our thoughts and prayers are extended to his family and friends.


Current Statewide Contract Update

Information and dates (as of April 15, 2001) included in this Current Statewide Contract Update are subject to change. If you need additional information, please contact the appropriate state buyer.

Contracts to be Awarded

Contract:

DFS
Description: Disposable Food Service
File: 22
Vendor: Unisource/Standard Food Service
Effective Date: 04/15/01

Contract:

DEBT
Description: Debt Collection
File: 31
Vendor: General Recovery Services, Allied Interstate, National Enterprise Systems, General Revenue Corp., Education Credit Services, Collection Company of America, Aman Collection SErvice, RSI Enterprises, Creditors Interchange, WV Credit Bureau.
Effective Date: 01/01/01

Contract:

PHOTO
Description: Photography Film and Supplies
File: 31
Vendor: Camera Bouteque
Effective Date: 01/15/01

Contracts to be Bid or Under Evaluation

Contract

: MSSW
Description: Microsoft Software
File: 21
Bid Opening: 03/14/01
Under Evaluation: Yes

Contract:

ROUTER (NEW)
Description: Cisco Systems Routers and Maintenance
File: 21
Bid Opening: 04/19/01
Under Evaluation: Yes

Contract:

FOOD
Description: Canned Foods and Staple Groceries
File: 42
Bid Opening: 04/17/01
Under Evaluation: Yes

Contract:

FINEPAP
Description: Computer Paper
File: 42
Bid Opening: 06/05/01
Under Evaluation: To Open

Contracts to be Renewed

Contract:

VID-TAP
Description: Video Tapes and Accessories
File: 21
Vendor: Videotape Products, Tape Company
Effective Date: 02/15/01

Contract:

DATA
Description: Key PUnch Services
File: 21
Vendor: Jackson County Sheltered Workshop
Effective Date: 05/01/01

Contract:

CANLINER
Description: Plastic Can Liners
File: 22
Vendors: Unisource
Effective Date: 06/01/01

Contract:

OSTOMY
Description: Ostomy Products and Accessories
File: 31
Vendor: Coloplast
Effective Date: 05/14/01

Contract:

LS
Description: Chemical Glassware
File: 31
Vendor: VWR Scientific
Effective Date: 05/14/01

Contracts to be Reviewed

APRIL

File 21: COPIERS


Copy Machines

File 22: WATERT
Chemical Water Treatment

File 42: CLRM
Classroom/Meeting Room Furniture

File 42: MOF
Metal Office Furniture

File 42: FINEPAP
Computer Paper

MAY

File 21: DIGCOP
Digital Copiers

File 21: SAT


Satellite Transponder Time

File 22: TCONES


Traffic Cones and Flags

File 22: LAUNDRY


Laundry Materials

File 22: WIPING


Wiping Cloths

File 22: DWASH


Dishwashing Materials

File 33: OIL


Lubricants and Oils

File 33: RE-OIL


Re-refined Oil Products

File 42: OFFICE


Office Supplies


Purchasing Division Staff

For questions concerning these contracts listed, please contact the appropriate buyer:

File 21
Charlyn Miller
(558-0067)

File 22
Pam Jones
(558-0468)

File 31
Evan Williams
(558-2596)

File 33
John Johnston
(558-0492)

File 41
Ron Price
(558-2316)

File 42
Jim Jackson
(558-2402)

Are you unsure of certain purchasing procedures? ... Do you need to know what printing services Consolidated Publishing Facility provides? ... Do you have a question regarding travel requests? ... Would you want to know what surplus property is available? ... If you need information concerning any function within the Purchasing Division, complete the form below:



Thank You for Viewing our May 2001 Issue of The Buyers Network