The Buyers Network is Published Monthly by the Purchasing Division of the West
Virginia Department of Administration to Promote Better Value in Public Purchasing
---
Welcome to the July 2001 Issue of the The Buyers Network!
---
Articles in this Issue:
Positive Changes Being Made to Enhance Service to Customers
Products Exposition Displays What's New in Office Supplies
Director's Comments:
Procedural Changes Made to Best Value Purchasing
Agency Contract payment May Now Be Made Using the State Purchasing Card
The Travel Bag:
News and Tips from the State Travel Management Office
Purchasing Division Participates in the Governor's Summer Internship Program
What's State Government Buying?
Best Value Purchasing Format Changes to Two-Part Process: Technical and Cost
Request for Proposal Monthly Training Sessions Offered to State Agencies
Vendor Spotlight: Meet Our West Virginia Businesses!
Educational Network Provides In-house Video Production Services to Agencies
MONEYWISE...Tips or the Thrifty
Current Statewide Contract Update
---
Positive Changes Being Made to
Enhance Service to Customers

The Purchasing Division is making some changes which will affect YOU!

To provide improved services to all of our customers, the Purchasing Division is in the process of changing how certain services are offered. Our goal is to make our employees more accessible and improve the efficiency and effective-ness of our services.

Telephone Coverage
During the past few weeks, we have worked closely with our telephone provider to make adjustments to improve our ability to answer calls promptly. You may notice some differences to the main message as we make these changes; however, we hope that there will be a significant improvement in reaching us personally. We want our customers to have the opportunity to speak to a "live" person if they so chose.

Work Hours
Effective July 1, 2001, all of our employees will conform to one of two work shifts: 7:45 a.m. to 4:00 p.m. or 8:30 a.m. to 4:45 p.m. This action will ensure that all employees are available during the core business hours of 8:00 a.m. to 4:00 p.m.

External Relations Unit
Beginning this month, this new unit will begin under the direction of Karen Byrd.

The duties will focus on working with contract management issues between state agencies and vendors, agency level purchases and political subdivisions.

New Business Development
Scott Padon has been assigned the task of assisting vendors new to the process of selling their products and services to the state of West Virginia. He will work with vendors in our office, in agency offices, at vendor locations and at various conferences throughout the state.

The Purchasing Division is looking forward to the positive improvements resulting from these changes. Suggestions for improvement in other areas of our operation are greatly appreciated.

Products Exposition Displays What's New in Office Supplies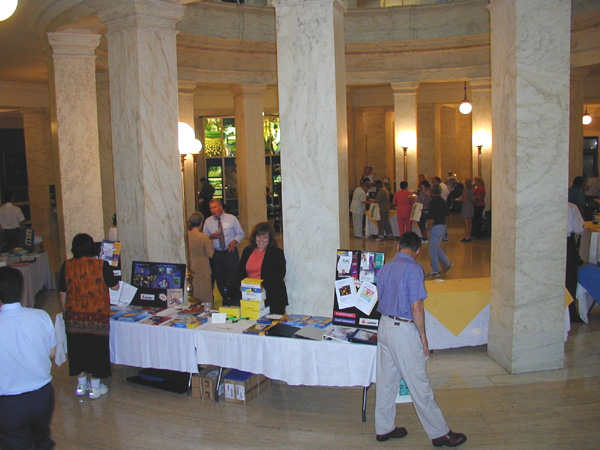 Where can you find information on everything from Sharpie markers to Olympia electronic products? For many state employees, the State Capitol Rotunda was the place to be on June 14th to learn about a variety of office products that are currently or soon to be available in this market.

Each year, Boise Office Products, the state's contracted vendor for office supplies, conducts a product exposition showcasing many items that are used routinely in state government. Vendors from many leading office supply manufacturers displayed the latest designs and technologies they offer. The purpose of the expo is to introduce new products to state agency users.

Agency Meetings Offer Productive Results

By Dave Tincher
State Purchasing Director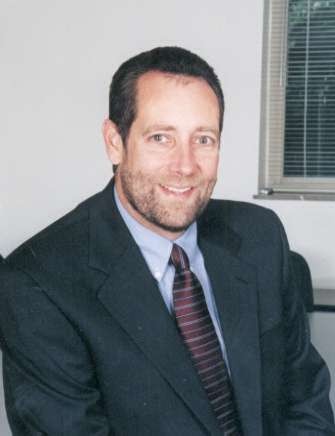 This issue of The Buyers Network addresses procedures that have been clarified and, in some cases, changed. When change occurs, the first question asked is "why?".

The Request for Proposal (RFP) process, a Best Value Purchasing tool, is unique. This process goes beyond what most public purchasers have been taught, which is to take the lowest bid. RFPs evaluate technical aspects of the project, such as the credentials of the potential bidder, and cost. In the past couple years, these two proposals were opened at the same time, with the price being known when assessing the technical por-tion of the proposals.

A recent change to this process creates a two-part opening process, with the technical proposals initially opened and evaluated, and then cost proposals opened. This change went into effect June 1, 2001.

Revised pages to the Purchasing Division Policies and Procedures Handbook were distributed to all state agencies and to individuals who directly requested a copy of the handbook from the Purchasing Division. Appropriate updates have also been made to the online version of the handbook.

Some changes in our procedures are the result of the respective industries. In the case of the travel services contract, the state of West Virginia has had the luxury of not paying travel fees that most all travelers worldwide have experienced. http://www.state.wv.us/admin/purchase/handbookWhen rebidding this statewide contract, the Purchasing Division found that the state would be required to pay certain travel fees; however, the fees are somewhat nominal and should not greatly affect any particular agency.

Through continued communication, the Purchasing Division strives to use effective tools in seeking the best buy when procuring goods and services for the state of West Virginia.


Agency Contract Payment May Now Be
Made Using the State Purchasing Card

Effective June 1, 2001, state agencies may submit requests to use the State Purchasing Card Program for payment of releases against agency contracts, according to Assistant Purchasing Director Curt Curtiss of the Acquisitions and Contract Administration Section.

In the recent past, statewide contracts have been written to specify the requirement of using the State Purchasing Card as the preferred payment method. An agency contract is defined as solicitations bid by the Purchasing Division on behalf of the agency, in addition to those purchases established under the delegated purchasing authority.

A memorandum issued jointly by the Purchasing Division and the State Auditor's Office was recently distributed to all Agency Purchasing Card Coordinators detailing the request procedures and providing the necessary forms.

Each release is limited to the current maximum transaction limit of $2,500 or less, according to the cardholder's transaction limit profile. On those contracts bid by the Purchasing Division on behalf of the agency, there is no annual limit; however, those established under the delegated purchasing authority are limited to a maximum of $10,000 in any one consecutive 12 month period.

"This is good news for agency purchasing agents," Curtiss said. "Manual contract release payments can be eliminated by the convenience of using the State Purchasing Card Program."

The Travel Bag
News and Tips from the State Travel Management Office

Bargains for a Trip by Car


The newly updated Roadside magazine gives great advice on where to find cheaper meals, matinee movies, and affordable pleasures such as bowling and mini-golf.

Distributed by Ball Publishing of Batavia, Illinois, the latest issue features dining guides to Pittsburgh and the Dakotas, plus reviews of many highway eateries. This publication is filled with the names of places where you can get a good meal for $3.00.

A Techie from Room Service?


The New Ritz-Carlton Hotel has 261 rooms equipped with Nintendo, high-speed Internet access, a safe that holds a laptop, satellite capability, and a 24-hour "tech butler" to help with equipment problems.

Located in Half Moon Bay, California, the $100 million resort shows no indication of a downturn. A spokeswoman said that bookings are 21 percent higher than expected.

Flying First Class


Less than 10 percent of first-class passengers actually pay full price. Using accumulated frequent flier miles for an upgrade is common. The upgrade costs 10,000 miles. On Continental and Northwest, paying full price for a coach seat wins you a seat in first class if one is available.




Purchasing Division Participates in the
Governor's Summer Intership Program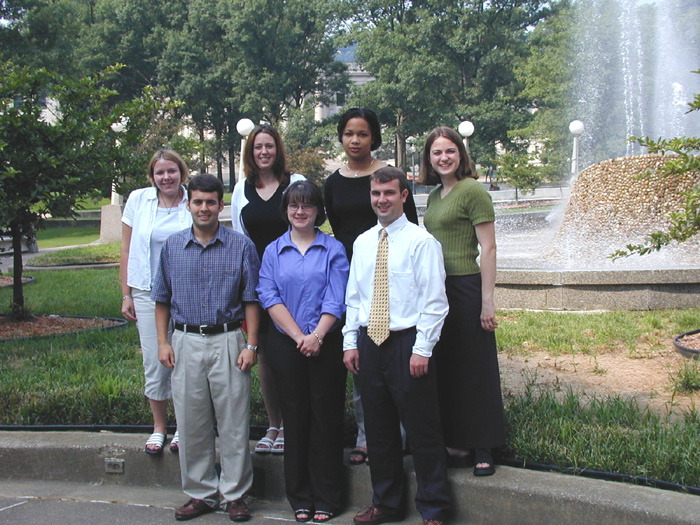 Since its inception in 1989, the Governor's Internship Program has broadened the horizons of over 1,100 college students. Each participant must meet certain requirements, including maintaining a minimum grade point average of 3.0, completing at least one year of college, and either being a resident of West Virginia or enrolled in a West Virginia college or university.
This year, the Purchasing Division is pleased to welcome Carrie McComas (far right in photograph) as our intern through this program. She is working for Executive Assistant Diane Holley performing public relations and communications tasks for the division and the Department of Administration. Majoring in music education, Carrie is a sophmore at Marshall University.
What's State Government Buying?
(This information is compiled from the West Virginia Purchasing Bulletin. The purpose is to provide an awareness of the variety of products and services being procured in state government. Only a small sample of solicitations are listed.)
w

Environmental Protection
Request to provide cellular telephone equipment and services statewide for the division.ic

w

All State Agencies
Request to provide bar and hand soap and mechanic's gel soap to various state agencies.

w

Division of Highways
Request to provide security guard services for its MCS&T Division.

w

All State Agencies
Request to provide police cruisers to the West Virginia State Police and local government units.

w

State Rail Authority
Request to lease two locomotives

Best Value Purchasing Format Changes
to Two-Part Process: Technical and Cost

Recent changes have been made to the Best Value Purchasing process and as a result, revisions to the Purchasing Division Policies and Procedures Handbook went into effect June 1, 2001. The standard format for opening responses to a Request for Proposal has changed to a two-part process and a more thorough evaluation of proposals has been implemented.

Best Value Purchasing is a purchasing method used to acquire services where the specifications or scope of work may not be well-defined and/or cost is not the sole factor in determining the award.

Best Value Purchasing techniques, including Requests for Proposals (RFP's), Expressions of Interest (EOI), Life Cycle Cost (LCC) and Design-Build, are used to solicit proposals from potential bidders, taking into consideration the vendors' ability, resources, experience, and proposed methods to provide the required services.

The following information details the changes to this process:

RFP STANDARD FORMAT

All Requests for Proposals shall follow the standard format defined by the Purchasing Division. This format addresses required areas and enables the agency to modify the background and scope of work to meet its needs.

Evaluation Criteria: All evaluation criteria must be clearly defined in the specifications section and based on a 100 point total score. Based on a 100 point total, cost shall represent a minimum of 30 of the 100 total points in the criteria.

Proposal Format and Content: Proposals shall be requested and received in two distinct parts: technical and cost. The cost portion shall be sealed in a separate envelope and will not be opened initially.

Proposal Submission: West Virginia Code, §5A-3-11, states that "all bidders submitting bid proposals to the Purchasing Division are required to submit an extra or duplicate copy to the State Auditor. Both copies must be received at the respective offices prior to the specified date and time of the bid openings."

Technical Bid Opening: The Purchasing Division and the State Auditor will open only the technical proposals on the date and time specified in the Request for Proposal. The Purchasing Division representative will read aloud the names of those who responded to the solicitation to confirm receipt by the State Auditor, and to confirm that both original packages contained a separately sealed cost proposal.

Technical Evaluation: An evaluation committee will review the technical proposals, assign appropriate points and make a final written consensus recommendation to the Purchasing Division buyer. If the buyer approves the committee's recommendation, the information will be forwarded to an internal review committee within the Purchasing Division.

Cost Bid Opening: Upon approval of the technical evaluation from the internal review committee, the Purchasing Division shall notify the State Auditor and schedule a time and date to publically open and read aloud the cost proposals. The agency and the vendors shall be notified of this date.

Cost Evaluation: The evaluation committee will review the cost proposals, assign appropriate points and make final consensus recommendation to the Purchasing Division. The Purchas-ing Division will provide guidance on the determination of the Resident Vendor Preference, if applicable.

Contract Approval and Award: After the cost proposals have been opened, the evaluation committee performs its review and makes its recommendation based on the highest scoring vendor to the Purchasing Division buyer.

Once approved by the buyer, the contract is signed in the Purchasing Division, forwarded to the Attorney General's Office for approval as to form, encumbered, and mailed to the appropriate parties.

Any questions or concerns relating to Best Value Purchasing should be directed to the Buying Section of the Acquisitions and Contract Administration Section at 558-2306.

Please refer to the recently revised pages in the purchasing handbook for additional information on the Best Value Purchasing methods or access the online version at www. state.wv.us/admin/purchase/handbook.


Request for Proposal Monthly Training
Sessions Offered to State Agencies

Last month, the first series of training sessions for the Request for

Proposal evaluation and award process began on a regularly scheduled basis. Sessions are now being conducted on the second and fourth Tuesday of every month at the Purchasing Division's Conference Room at 2019 Washington Street, East in Charleston.

"Our procedures require the Purchasing Division to conduct RFP (Request for Proposal) training for every individual who is selected to serve on an evaluation committee," according to Purchasing Director Dave Tincher. "By offering this training on a regular basis, more individuals can be educated on this Best Value Purchasing method. With more interaction in a classroom setting, greater benefits can be experienced among the students."

Curt Curtiss, Assistant Purchasing Director for the Acquisitions and Contract Administration Section, is conducting these monthly sessions. If you are interested in attending this training, you must register by contacting Sue Smith of the Purchasing Division at (304) 558-2544 (ext. 226) no later than at the close of the business day on the Wednesday prior to the training session.

The training dates for July and August are as follows:

Tuesday, July 10
Tuesday, July 24
Tuesday, August 14
Tuesday, August 28

Gee Whiz!...What's a Ton of Money Worth?

When we say, "That is going to cost a ton of money," what are we actually saying? According to the Bureau of Engraving and Printing, all paper bills weigh the same: one gram. About 454 grams make a pound, meaning that a ton of dollar bills would be worth $908,000. A ton of $5's would be worth $4,540,000, and a ton of $10's would come to $9,080,000.

You don't get as much with a ton of coins. A quarter weighs 5.7 grams, according to the U.S. Mint. A ton of quarters would be worth $40,000. You would need 362,200 pennies to make a ton. In that case, losing a ton of money would not be a total disaster.


Surplus Property Public Auction

Saturday, August 4
State Armory
Hinton, West Virginia

Gates open at 9 a.m.; Sale begins at 10 a.m.
Call 766-2626 for details or visit its website at www.state.wv.us/admin/purchase/surplus.

VENDOR SPOTLIGHT...Meet Our West Virginia Businesses!

Each month, The Buyers Network familiarizes our readers with state businesses who have attended our past vendor purchasing conferences. We appreciated their participation in these training events.

Introducing

Augusta Computer Services of Morgantown, WV

Augusta Computer Services of Morgantown, West Virginia, offers a variety of computer-related services.

Margo Neal, Managing Member, indicated that within state government she has dealt with the Department of Health and Human Resources' Bureau of Child Support Enforcement. She and her husband Ralph, who share in this business venture, attended this year's vendor purchasing conference to enhance their marketing efforts and to gain name recognition.

"Getting lists of contacts (in state government) and giving them a face to associate with Augusta Computer Services whenever they run across our name is the biggest benefit we gained from attending this conference," she said. For more details on the services offered by Augusta Computer Services, contact Margo Neal at (304) 291-0482 or by email at augusta@august-wv.com.

MONEYWISE...Tips for the Thrifty

Recreational Shopping

Shopping is the number one form of entertainmnet in the U.S., claims Donna Smallin, author of 7 Simple Steps to Unclutter Your Life and Uncluter Your Home. People often buy things because it makes them feel good at that time, but it may be a waste of time and money says the author, quoted in Bottom Line Personal.


Educational Network Provides In-House
Video Production Services to Agencies

A picture is still worth a thousand words. Video production offers a variety of benefits to state agencies, including training employees, reducing travel expenses, and advising or educating the general public.

By using video technology to enhance employee training or CEU credits, those individuals who participate will receive the same message, regardless if it is today or a year from now. Educational Network is an internal resource for this service and has been sharing its video production expertise for years through its satellite uplink.

A full production facility with two studios and both pre- and post- production editing capabilities, Educational Network can assist state agencies with their distance learning efforts by utilizing the C-band uplink. Programming from EdNet's studios can be uplinked to over 300 sites in West Virginia, including all higher education institutions, vocational-technical institutions, elementary and secondary schools, libraries and state agencies.

For information on services offered by Educational Network which is located near the campus of West Virginia State College, call (304) 766-4171.

The Purchasing Division is currently looking into producing two videotapes for our agency purchasers which will focus on the areas of Best Value Purchasing evaluation procedures and the State Purchasing Card Program.

The videotapes are expected to be produced by the end of this year. Additional information will be available soon and will be reported in future issues of The Buyers Network.


Current Statewide Contract Update

Information and dates (as of June 15, 2001) included in this Current Statewide Contract Update are subject to change. If you need additional information, please contact the appropriate state buyer.

Contracts to be Awarded

Contract:

TRAVEL
Description: Travel Management Services
File: 31
Vendor: National Travel
Effective Date: 05/15/01

Contract:

AUDIT
Description: Single Audit Services
File: 31
Vendor: Ernst & Young
Effective Date: 05/15/01

Contract:

A/E BATT
Description: Battery: Auto and Equipment
File: 33
Vendor: Taylor and Blackburn
Effective Date: 06/01/01

Contract:

FOOD
Description: Canned Foods and Staple Groceries
File: 42
Vendor: US Standard Food Service - Wendling Foods - Brisk Coffee
Effective Date: 06/01/01

Contracts to be Bid or Under Evaluation

Contract

: MSSW
Description: Microsoft Software
File: 21
Bid Opening: 03/14/01
Under Evaluation: Yes

Contract:

R-SHEET
Description: Reflective Sheeting
File: 33
Bid Opening: 08/01/01
Under Evaluation: To Open

Contracts to be Renewed

Contract:

ABSORB
Description: Liquid Spills
File: 22
Vendor: WVARF
Effective Date: 07/01/01

Contract:

WATERT
Description: Chemical Water Treatment
File: 22
Vendor: Waters Works - Industrial Supply
Effective Date: 07/15/01

Contract:

DWASH
Description: Dishwashing Materials
File: 22
Vendor: Ecolabs
Effective Date: 07/15/01

Contract:

FUEL
Description: Fuels: Motor and Heating
File: 33
Vendor: Various Vendors
Effective Date: 06/14/01

Contracts to be Reviewed

JULY

File 21: DISKETTE


Computer Diskettes

File 21: VOICEREC


Voice Recognition

File 22: ALCOHOL


Ethyl Alcohol

File 22: BROOM


Push Brooms

File 22: BUCKETS


Buckets

File 22: TEMP


Temporary Services

File 33: N-TIRES


Tires: Auto and Equipment

File 33: MV


Motor Vehicles

File 33: PC


Police Cruisers

AUGUST

File 21: MV
Motor Vehicles

File 21: CONV


Document Conversion Services

File 31: DRESS


Dressings

File 42: BWATER


Bottled Water


Purchasing Division Staff

For questions concerning these contracts listed, please contact the appropriate buyer:

File 21
Charlyn Miller
(558-0067)

File 22
Pam Jones
(558-0468)

File 31
Evan Williams
(558-2596)

File 33
John Johnston
(558-0492)

File 41
Ron Price
(558-2316)

File 42
Jim Jackson
(558-2402)

Are you unsure of certain purchasing procedures? ... Do you need to know what printing services Consolidated Publishing Facility provides? ... Do you have a question regarding travel requests? ... Would you want to know what surplus property is available? ... If you need information concerning any function within the Purchasing Division, complete the form below:



Thank You for Viewing our July 2001 Issue of The Buyers Network