The Buyers Network is Published Monthly by the Purchasing Division of the West
Virginia Department of Administration to Promote Better Value in Public Purchasing
---
Welcome to the January 2001 Issue of the The Buyers Network!
---
Articles in this Issue:
Surplus Property's Showroom Displays High Quality Equipment and Furniture
Phase II of the Capitol Parking Postponed
New Purchasing Policies and Procedures Handbook Available in Electronic Format
Director's Comments:
Clarifications Highlighted in Purchasing Handbook
Are Credit Card Bills Weighing Your Down?
Reimbursement for Mileage Increases
The Travel Bag: News and Tips from the State Travel Management Office
Changes and Clarifications:
Taking a Closer Look Inside the New Purchasing Division Policies and Procedures Handbook
RECALL NOTICE: Paper Shredders
What's State Government Buying?
Ethics in State Purchasing Vital to Public Trust
Correctional Industries Showcase Products and Services at Exposition
Vendor Spotlight...Meet Our West Virginia Businesses!
What Are You REALLY Saying?
Body Language Makes an Impression
Spotlighting...Statewide Contracts
Current Statewide Contract Update
---
Phase II of the Capitol Parking Postponed

According to a memorandum dated December 22, 2000 from Administration Cabinet Secretary Jack Buckalew, the reallocation of parking spaces for Phase II recently announced by the Purchasing Division has been postponed until further notice,

with the exception of the reallocation for handicapped spaces, which will remain as changed under Phase II.

All decals and parking tags distributed should be returned to Capitol Parking Manager Janice Boggs.




New Purchasing Policies and Procedures Handbook
Available in Electronic Format

The new Purchasing Division Policies and Procedures Handbook is now available online at our website (www.state.wv.us/admin/purchase). Hotlinks are available on the home page at the site map and toward the bottom of the page.

Agency representatives are encouraged to utilize the electronic handbook to receive the latest information available. "I strongly encourage our agency purchasers to search the online handbook for current information," according to Purchasing Director Dave Tincher. "The online version is easy to use and full of the same valuable information as the paper copy."

See Director's Comment for Related Information




Coping with Post-Holiday Credit Card Woes
Are Credit Card Bills Weighing You Down?

The more you owe on your credit card, the less of your payment pays for what you bought. It is worth some sacrifice to bring down your debt, so your money goes toward the things you need, not interest. Here's how to do it:
$

Make those payments on time. Many cards can increase your interest rate if you are late a couple of times - the last thing you need.

$

Pay all or as much as you can. Minimum monthly payments on many major cards are only about 2% of what you owe. It will take years to pay them off at that rate, and if you keep using the card meanwhile, your debt is guaranteed to grow.

$

Pay off the debt with the highest interest rate first. Then attack the debt with the next highest rate.

$

Call your credit card company and ask for a lower rate. If you have got a good payment history, you may qualify for a lower promotional rate.

$

Use your income tax refund, bonuses or monetary windfalls to pay off debt. This is a golden opportunity - don't blow it!

$

Consult a credit counselor if you are over your head. Call Consumer Credit Counseling Service at (800) 388-2227.
Source: Pathways to Wellness, September 1998

Clarifications Highlighted in Purchasing Handbook

By Dave Tincher
State Purchasing Director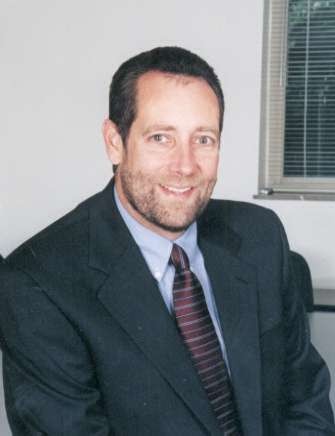 The Purchasing Division is pleased to offer our new policies and procedures handbook to state agency purchasers.

This user-friendly guide was carefully created to assist purchasing agents who are legally responsible for following the state purchasing regulations.

Within the past few months, we have discussed in this publication the efforts taken to make this document complete and accurate...a vital resource.

The handbook is now available at our website at www.state. wv.us/admin/purchase. This electronic version is the most up-to-date source of information. Please share our website address with your entire staff and encourage them to bookmark this webpage for easy and quick reference.

Due to feedback from many agency purchasers, this handbook will serve as a valuable source for purchasing-related questions and clarification.

THE TRAVEL BAG
Tips From the State Travel Management Office


What Business Travelers Want

A survey by Hotel Interactive in New York shows what business travelers most want: voice mail, Internet access, coffee makers, adequate workspace and good lighting.

Car Trip Advisory

Runzheimer International, a consultant in Rochester, WI, says gas will account for 19 percent of the cost of owning and operating a midsize car this year. It's the highest amount since 1988, when fuel was 19.1 percent of the cost, but well below the 34.7 in 1976. By all indications, however, the 19 percent figure will rise in 2001.

Traveling Alone

For times when you travel alone, Wyndham Hotels suggest these steps to ensure your safety:
w

Bring work, puzzles or reading material to use during time spent in transit. You'll look less vulnerable.

w Stand with a group of people while waiting for a cab or subway.

w When traveling by car, be prepared for a breakdown. Have a charged cell phone and know emergency numbers. Before driving off in a rental car, ask the attendant to familiarize you with the control panel. Keep a cell phone handy; make sure the gas tank is full, and tires are property inflated. Lock the doors as you leave.
Taking a Closer Look Inside the New Purchasing
Division Policies and Procedures Handbook
The Purchasing Division Policies and Procedures Handbook has recently been released, effective December 1, 2000. This new guide offers more information and clarification of existing issues.
For the next several months, the Purchasing Division will highlight specific areas in The Buyers Network. For additional information, please refer to the online policies and procedures manual at www.state.wv.us/admin/purchase/handbook.
---
Federal Funding Requirement
Any requisition utilizing federal funding which includes special requirements in addition to or different than normal purchasing requirements must be identified when submitted.
All special requirements, particularly regarding advertising, must be provided in a separate memorandum and attached to the requisition.
The State Travel Management Office recently announced that effective January 1, 2001, the State of West Virginia will join the Internal Revenue Service (IRS) in increasing the standard mileage rate for business use of an automobile from 32.5 cents per mile to 34.5 cents per mile.
For additional information on state travel, please refer to the Travel Management website, which has been udpated, at www.state.wv.us/admin/purchase/travel.
For additional information, please contact Catherine DeMarco, State Travel Manager, at (304) 558-2613 or via electronic mail at cdemarco@gwmail.state.wv.us.
General Binding Corp. (GBC) recently announced that they are recalling about 3,000 paper shredders. The GBC Shredmaster 75X-2 paper shredders do not have a protective shield to guard against exposure to the cutting blades.
Consumers could lift the paper shredder lid while it is running and come into contact with the turning blades. Due to this fact, consumers could possibly suffer cuts or amputations of finger tips if they touch the turning blades.
The shredders that are being recalled have a serial number starting with "MS" or "MT" and are light gray. Office supply stores nationwide sold these paper shredders from August 2000 through September 2000 for approximately $139.
Consumers should stop using the recalled shredders immediately and call GBC to receive a free replacement paper shredder or a refund. Consumers should call GBC toll-free at (888) 247-4135 between 8:00 a.m. and 8:00 p.m. ET Monday through Friday, and between 9:00 a.m. and 10:00 p.m. ET Saturday and Sunday.

What's State Government Buying?
(This information is compiled from the West Virginia Purchasing Bulletin. The purpose is to provide an awareness of the variety of products and services being procured in state government. Only a small sample of solicitations are listed.)
w

Governor's Office of Technology
A request for proposal for web and video-based training programs.

w

State Treasurer's Office
A blanket purchase order to provide services for identifying unclaimed property within West Virginia state boundaries.

w

Development Office
A request for proposal to develop golf courses into a West Virginia "Gold Trails" system.

w

Purchasing Division
Open-end statewide contract to provide floor buffing pads to all state agencies.

w

Department of Health and Human Resources
A request for proposal to provide medical necessity review and utilization.
Ethics in State Purchasing Vital to Ensure Public Trust
Codes of ethics are important in every profession. In public purchasing, citizens lay their trust in the decisions made with their tax money.
Many of our state Purchasing Division buyers and agency procurement officers abide by a Code of Ethics initiated by the National Institute of Governmental Purchasing (see below).
There are few elements of public procurement strategy more important than those of ethics. In the public arena, issues of legality are often supplemented by those of morality and public buyers must be certain their actions meet the highest standards and the closest scrutiny.
It is common sense that employees entrusted with the power to spend public funds should be doing so with honor and integrity. Public purchasers are held accountable for their decisions in a public forum. They owe taxpayers an obligation to ensure fair and open competition among all qualified vendors for commodities and services.
---
The West Virginia Purchasing Division is an active member of the National Institute of Governmental Purchasing, Inc. and abides by the Code of Ethics which the Institute has initiated.
CODE OF ETHICS
The Institute believes, and it is a condition of membership, that the following ethical principles should govern the conduct of every person employed by any public sector procurement or materials management organization.
1. Seeks or accepts a position as head or employee only when fully in accord with the professional principles applicable thereto, and when confident of possessing the qualifications to serve under those principles to the advantage of the employing organization.

2. Believes in the dignity and worth of services rendered by the organization and the social responsibilities assumed as a trusted public servant.

3. Is governed by the highest ideals of honor and integrity in all public and personal relationships, in order to merit the respect and inspire the confidence of the organization and the public being served.

4. Believes that personal aggrandizement or personal profit obtained through misuse of public or personal relationships is dishonest and not tolerable.

5. Identifies and eliminates participation of any individual in operational situations where a conflict of interest may be involved.

6. Believes that members of the Institute and its staff should at no time or under any circumstances, accept directly or indirectly, gifts, gratuities or other things of value from suppliers.

7. Keeps the governmental organization informed, through appropriate channels, of problems and progress of applicable operations, but personally remains in the background by emphasizing the importance of the facts.

8. Resists encroachment on control of personnel in order to preserve integrity as a professional manager. Handles all personnel matters on a merit basis. Political, religious, racial, gender and age considerations carry no weight in personnel administration in the agency being directed or served.

9. Seeks or dispenses no personal favors. Handles each administrative problem objectively and empathetically on the basis of principles and justice without discrimination.

10. Subscribes to and supports the professional aims and objectives of the National Institute of Governmental Purchasing, Inc.
---
Correctional Industries Showcases Products
and Services at 2000 Exposition
Correctional Industries recently offered its first-ever exposition of goods and services on December 6 and 7 at the National Guard Armory in Charleston.
The purpose of this event was to showcase the variety of items made by inmates, including linens, furniture, janitorial supplies, metal and engraved signs, inmate clothing, pillows, validation stickers and mattresses.
Approximately 150 visitors, primarily from state agencies, attended the two-day expo. Because the prisons are state-run facilities, the goods they produce must be used by other state facilities and cannot be sold to the public.
The average inmate salary is 77 cents an hour, according to George Hampton, Director of Correctional Industries.
Correctional Industries' goal is two-fold: to provide job training while producing quality merchandise for its consumers. The state benefits from the savings, quality and convenience of the end product.

VENDOR SPOTLIGHT: Meet Our West Virginia Businesses!
Each month, The Buyers Network familiarizes our readers with state businesses who have attended our past vendor purchasing conferences. We appreciated their participation in these training events.
---
Introducing Chapman Printing of Charleston, West Virginia
Chapman Printing of Charleston, West Virginia, offers a variety of printing services, but also sells office supplies and furniture.
Robin Bailey, Division Manager of Chapman Printing, has had good experience in dealing with West Virginia state government. "I have found success in marketing state agencies by becoming more involved one-on-one," he said. "I also make sure that the state agencies know more about Chapman Printing and Champion Industries."
Bailey and his co-workers attended this year's vendor conference and found the experience very beneficial. "It was helpful to meet more people in state government," he said. "Putting a face with a name is very important."
For more information on the services offered by Chapman Printing, contact Robin Bailey at (304) 341-0676 or via electronic mail at rbailey@championindustries.com.

What Are You REALLY Saying?
Body Language Makes an Impression
People develop an opinion of you within four minutes of your first meeting. Approximately 75 percent of that impression is based on your body language.
If you want to make a powerful impression, show that you mean business in a firm and friendly way. Follow these tips:
Flash a brow. Raising your eyebrows briefly upon meeting someone is a subtle, powerful signal that takes all of one-fifth of a second. Not being 'flashed' by someone with whom we are on good terms can create hostile feelings.
Make eye contact at regular periods. Eye contact send the signal to the people with whom you are talking that you are interested in what they are saying. Be careful not to cross the line and stare, which makes you seem aggressive.
Return a handshake. Apply the same pressure offered by the other person. Keep in mind that a limp handshake signals a wimpy image, and a crushing grip seem overly aggressive.
Stand tall. Same goes for walking tall. Good posture says you are self-assured and trustworthy.
- Adapted from the Institute for Independent Business website.

SPOTLIGHTING...Statewide Contracts
Editor's Note: Periodically, The Buyers Network will be highlighting a statewide contract. This information may be helpful to you in making the appropriate contacts to the vendor or determining the types of products and services available on the contract.
SWC-TEMP

Statewide Contract for Temporary Services
Vendors
Adecco [Charleston]
United Talent [Charleston]
Career Connections [Charleston]
Contemporary Staffing [Charleston]
Express Personnel Services [South Charleston]
Kelly Services [Charleston]
Manpower Temporary Services [Charleston]
Personnel Temporary Services [Triadelphia]
Saunders Employment Services [Bluefield]
Snelling Personnel Services [Charleston]
Temporary Employment Services [Elkins]
Winans Services [Parkersburg]
WVARF [Institute]
Contract Period
In effect from November 1, 1999 through October 31, 2000.
Services Offered
This contract provides temporary services to various state agencies and political subdivisions within West Virginia.

Surplus Property's Showroom Displays
High Quality Equipment and Furniture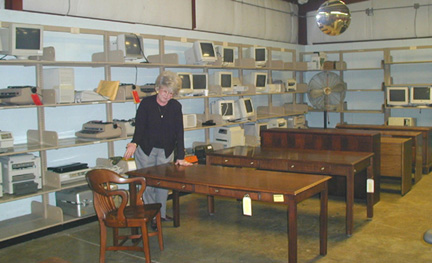 Looking for a computer? Perhaps a television set? How about a new refinished desk for your reception area? Have you looked in the

Showroom at the West Virginia State Agency for Surplus Property (WVSASP)? It may be a good idea to make it your first stop!

The Showroom, which is part of the main administrative building at WVSASP in Dunbar, displays property and equipment that needs a little special attention, such as more controllable temperature, less traffic and more protection.

"We have a special area that we refer to as our Showroom in which we display such items as computers, typewriters, and refinished furniture," according to WVSASP Manager Ken Frye. "Although our warehouses have good lighting and temperature control, there is more traffic, including the use of heavy equipment such as forklifts. The Showroom offers more protection."

Plan a visit soon to the West Virginia State Agency for Surplus Property and check out the Showroom for additional quality and savings!


MONEYWISE...Tips for the Thrifty

Card Games You Won't Like

Check the fine print before taking on a new credit card. Rates at some banks have gone as high as 30 percent, especially for those who have made a late payment. Late payment charges have soared since the industry instituted punitive rates last year, according to researchers at CardWeb.com.

Some card companies charge the punitive rate if your credit shows you paid late on a different creditor's bill. Generally, if you pay them (and everyone else's) on time for six month, the rates reverts to the original APR.
n

Request for Quotation (WV-43): The Request for Quotation (WV-43) form is now available for downloading on the State Employee Information Network (Intranet).

n

Vehicle Management Services: The state contract for vehicle management services has been awarded to PHH, which serviced this contract previously. The Fleet Management office oversees this contract, which will go into effect December 15.

n

Online Registration for TEAM Classes: State employees can now register for TEAM training classes via the State Employee Information Network (Intranet) at http://intranet.state.wv.us/admin/purchase.

Current Statewide Contract Update

Information and dates (as of December 15, 2000) included in this Current Statewide Contract Update are subject to change. If you need additional information, please contact the appropriate state buyer.

Contracts Awarded

Contract:

RECMGT
Description: Records Management
File: 22
Vendors: Archive Securities
Effective Date: 12/01/00

Contract:

HDTOOLS
Description: Hand Tools
File: 22
Vendors: Sears
Effective Date: 12/01/00

Contract:

DRESS
Description: Dressings
File: 31
Vendor: Medline
Effective Date: 12/01/00

Contracts to be Bid or Under Evaluation

Contract: FLOORPAD
Description: Floor Buffing Pads
File: 31
Bid Opening: 12/06/00
Under Evaluation: Yes

Contracts to be Renewed

Contract:

MFSVC
Description: Microfilm Services
File: 21
Vendor: West Virginia Association of Rehabilitation Facilities
Effective Date: 01/01/01

Contract:

HOUSE
Description: Housekeeping Supplies
File: 22
Vendor: Winans Sanitary Supply Co.
Effective Date: 03/01/01

Contract:

PRESORT
Description: Bulk Mail Services
File: 22
Vendor: West Virginia Association of Rehabilitation Facilities
Effective Date: 02/16/01

Contracts to be Reviewed

JANUARY

DATA


Key Punch Services

EDMS


Electronic Document Management System

DFS
Disposable Food Service

CONKIT
Condiment Kits

FEBRUARY

FASTEN


Fasteners and Accessories

FLRMAC


Floor Machines

DEBT
Debt Collection Services

A/E BATT
Automobile and Equipment Batteries

FOOD
Canned Foods and Staple Groceries


Purchasing Division Staff

For questions concerning these contracts listed, please contact the appropriate buyer:

File 21
Charlyn Miller
(558-0067)

File 22
Pam Jones
(558-0468)

File 31
Evan Williams
(558-2596)

File 33
John Johnston
(558-0492)

File 41
Ron Price
(558-2316)

File 42
Jim Jackson
(558-2402)

Are you unsure of certain purchasing procedures? ... Do you need to know what printing services Consolidated Publishing Facility provides? ... Do you have a question regarding travel requests? ... Would you want to know what surplus property is available? ... If you need information concerning any function within the Purchasing Division, complete the form below:



Thank You for Viewing our January 2001 Issue of The Buyers Network