The Buyers Network is Published Monthly by the Purchasing Division of the West
Virginia Department of Administration to Promote Better Value in Public Purchasing
---
Welcome to the August 2001 Issue of the The Buyers Network!
---
Articles in this Issue:
External Relations Unit
Karen Byrd Hired to Enhance Communication with Vendors and Political Subdivisions
Agency Purchasing Conference Set for October 15-18, 2001
Director's Comments:
Looking at Ways to Improve YOUR Purchasing Conference
NOTICE: Surety Company Files for Bankruptcy
Vendor Spotlight: Meet Our West Virginia Businesses!
Recent Floods in Southern WV Require Emergency Purchases in Cleanup Effort
What's State Government Buying?
Misdirected and Lost Documents?
Purchasing Division Ensures Proper Receipt by Tracking State Agency Documents
Advice to Vendor Wanting to Conduct State Business
Padon to Encourage New Businesses to Participate in State Bidding Process
Agency Meeting Analysis Confirm Successful Idea of Periodic Visits
Welcome Chester Popham to the Automation Unit
Current Statewide Contract Update
---
External Relations Unit
Karen Byrd Hired to Enhance Communication
with Vendor and Political Subdivisions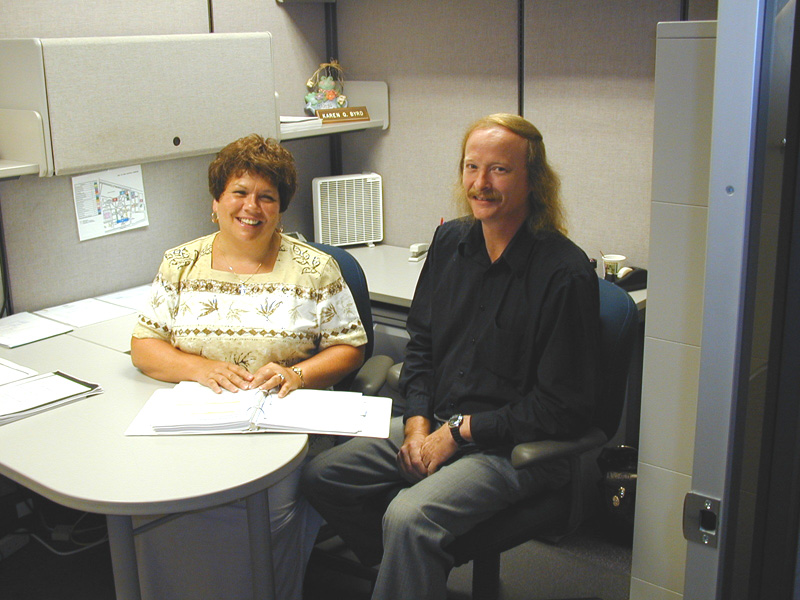 With an emphasis on customer service, the Purchasing Division has created a new unit under the Acquisition and Contract Administration Section to enhance "external relations."

Karen Byrd has joined the division to oversee the activities within this unit, with the assistance of Barry Gunnoe. Byrd previously worked at the Charleston Housing Authority, serving in the positions of Purchasing Manager and, most recently, Director of Housing Management.

"This position has offered me the opportunity to return to government purchasing, which I enjoy," said Byrd. "I look forward to the challenge that will come with this job and to share some of my experiences with state agency representatives. I hope that we can successfully resolve issues with vendors in order to obtain the products and services that are needed."

Purchasing Director Dave Tincher said he is anxious for this unit to begin reaching out to our customers. "After many discussions in the office, on the telephone and during my visits throughout West Virginia, I envisioned creating an internal resource to assist state agencies, vendors, municipalities, county commissions and other political subdivisions," he said. "Karen and Barry will be proactive in getting information out to our customers and in addressing specific issues of concern to these entities."

Inspections is another area on which this unit will focus its efforts. Due to a limited staff, the Purchasing Division has been unable to travel throughout the state to talk face-to-face to agency personnel on purchasing matters and other programs which the Purchasing Division administers. This unit will be reviving the inspection program, but Tincher encourages agencies to look positively on this program.

"The term inspection often denotes a negative connotation," Tincher said. "We want these visits to be interactive, with the Purchasing Division and the agency staff asking questions. I expect positive results from these visits."

Agency Purchasing Conference Set
for October 15-18, 2001

The Purchasing Division is in the process of finalizing the itinerary for the upcoming Agency Purchasing Conference.

The conference packets should be made available by the first of September and mailed to all state agency procurement officers. At that time, individuals may access the Purchasing Division's website (www.state.wv.us/admin/purchase) to view the information and submit their registration form electronically.

Questions regarding this training effort may be directed to our conference coordinators:

Diane Holley: 558-0661 (dholley@gwmail.state.wv.us)
Debbie Watkins: 558-3568 (dwatkins@gwmail.state.wv.us)

Looking at Ways to Improve YOUR Purchasing Conference

By Dave Tincher
State Purchasing Director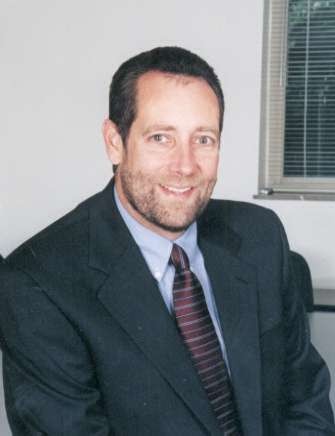 Although it is often reiterated, the Purchasing Division values training and the sharing of information. For this reason, we offer an annual purchasing conference for state agency procurement officers and their staff.

What are we wanting to achieve through these annual conferences? There are many objectives to this training program: to network with other state employees in their field; to learn about procedures and policies related to the programs we administer; and to gain feedback from the participants as to how the Purchasing Division can improve these programs and services offered.

At the 2001 Agency Purchasing Conference, our coordinators, Diane Holley and Debbie Watkins, continue to look at ways to improve certain aspects of this training event. This year, I have requested that they meet with agency and Purchasing representatives prior to publishing the workshop schedule to ensure that the topics addressed are relevant.

They are also looking closely at the comments received from last year's conference evaluation forms. These surveys are extremely important to us in planning future training endeavors.

If you have any suggestions or comments regarding the purchasing conference, please let your voice be heard. Contact Diane Holley or Debbie Watkins (see telephone numbers and email addres-ses on page 1) and share your ideas.

The annual conferences are designed to assist the agency procurement officers. Although the responses from past conference evaluations have been extremely positive, the Purchasing Division continues to look at ways to improve your conference.

I look forward to seeing many of you at our conference in October. Together we can learn from one another and improve the way we do business.


NOTICE: Surety Company Files for Bankruptcy

The Purchasing Division has been notified that AMWest has filed for bankruptcy, according to Buyer Supervisor Ron Price.

"Agencies will need to supply the Purchasing Division with a list of uncompleted projects that included bonds," Price said. "Once we receive this information, we can better determine if AMWest is the surety and take appropriate action."

Agency procurement officers who have questions regarding this matter should contact Ron Price directly at (304) 558-0492 or via electronic mail at rprice@gwmail.state.wv.us.

Meet Our West Virginia Businesses!

Valley Air, Inc. of Charleston, West Virginia
Valley Air, Inc. of Charleston, West Virginia, offers construction equipment and supplies, rental equipment, steel, rebarr, handtools and safety supplies.

Jim Pauley of Valley Air best describes his business with state government as most satisfactory, adding that his state contacts are very knowledgeable and professional. His company deals primarily with the Department of Transportation and the Division of Natural Resources.

"I have found that sales calls to state agencies have improved my business with the state," he said. "It is important to speak face-to-face with the staff who has purchasing responsibilities and understands the agency's needs."

For more details on the products offered by Valley Air, contact Jim Pauley at (800) 435-9959 or by email at valley@newwave.net.




Recent Floods in Southern WV Require
Emergency Purchases in Cleanup Effort

When a

state of emergency is declared, many state agencies are affected, either directly or indirectly. In addition to the Office of Emergency Services and other responding agencies, the Purchasing Division is often called to action in many cases. With the recent flooding in the southern part of the state, the division assisted in the procurement of goods and services used in the cleanup effort.

In a prepared statement, Governor Bob Wise referred to the recent floods which hit southern West Virginia as the worst he has ever seen in that region. Along with other state officials, Gov. Wise traveled to some of the hardest hit areas to inspect the damage.

"There are close to 3,000 homes that have been damaged or destroyed, 500 people living in shelters and millions of dollars in damage," Gov. Wise said. "By far, this is the most devastation we have seen in our state in a decade or more."

The National Guard stationed hundreds of members on active duty in the eight designated counties. Two National Guard helicopters from West Virginia, with the help of four National Guard helicopters from Virginia, flew reconnaissance flights over rural areas in southern West Virginia to perform damage assessments in areas not accessible via roadways.

Water, sewer and natural gas systems in some areas of the flooded counties were offline. Water tankers had been dispatched to deliver water to several counties.

Hundreds of people were displaced from their homes, and more than 20 Red Cross shelters opened their doors to provide relief and assistance to affected families. The State Operations Center was active with personnel from several state agencies and volunteer organizations coordinating flood relief efforts.

The Purchasing Division worked closely with many of these agencies to assist in the expedient procurement of needed equipment and supplies. "In times of a state of emergency, our staff works to quickly perform the tasks in acquiring the necessary items to clean up the worst hit areas," said Purchasing Director Dave Tincher.

According to the Purchasing Division Policies and Procedures Handbook, emergency purchases are made when unforeseen causes arise, including delays by contractors, delays in transportation and unanticipated volume of work. Emergency purchases are not used for hardship resulting from neglect, poor planning, or lack of organization by the spending unit. The Purchasing Director must approve all emergency purchases, by concluding that some unforeseen or unexpected circumstance has suddenly created a situation requiring that goods or services be immediately purchased by a state spending unit.

What's State Government Buying?

(This information is compiled from the West Virginia Purchasing Bulletin. The purpose is to provide an awareness of the variety of products and services being procured in state government. Only a small sample of solicitations are listed.)
w

William R. Sharpe Jr. Hospital
Request to prepare and re-paint its therapeutic pool.

w

Division of Culture and History
Request to provide Printing of 5000 copies of "Historic West Virginia."

w

Division of Natural Resources
Request to provide apparel uniforms for the front desk/office clerk parks and recreation personnel.

w

Department of Education
Request to provide 130 each graphing calculator, view screen packages and one day training.

w

Department of Education
Request to rehabilitate the railroad crossing warning near Elkins.

Misdirected and Lost Documents?
Purchasing Division Ensures Proper Receipt
by Tracking State Agency Documents
What happened to your purchasing document? Have your transactions received delayed action because they were sent to the wrong person?
Misdirected information results in delays and potential problems. Unfortunately, we have all experienced it in some aspect in business.
In order to better serve our customers, the Purchasing Division is requesting that all transaction documents, such as change orders, requisitions, direct purchase orders and emergencies, be sent directly to the attention of Sue Smith of the Purchasing Division, according to Curt Curtiss, Assistant Purchasing Director for the Acquisition and Contract Admini-stration Section. The document will be time-stamped and logged into our automated purchasing system for accountability and tracking purposes.
The Purchasing Division staff has been instructed to not process any document or proceed with any action until the transaction document has been properly received in this manner. When documents are sent or hand-carried to the incorrect buyer or sent directly to the appropriate buyer, it requires additional handling and delays action.
State agency procurement officers are requested to send all transaction documents directly to Sue Smith of the Purchasing Division at 2019 Washington Street, East, P.O. Box 50130, Charleston, WV 25305.
Agency personnel who have access to the TEAM system may verify if a document has been received by accessing the RH1 screen. At the bottom of this screen, a statement will read "received" and offer a date. This is the date that the document was received and logged at the Purchasing Division. If the document cannot be located on the RH1 screen, the document has not been received or no action is occurring. If no action has occurred within two working days, the buyer should be notified by electronic mail or telephone to determine the reason for the delay.

Advice to Vendors Wanting to State Business
Scott Padon, who is working closely with West Virginia bus-inesses who are interested in doing business with the state, offers a few tips for these vendors:
w

Vendors should not be intimidated by the prospect of dealing with such a large organization. It is important to ask questions and more questions. They should be patient as their understanding of the procurement process grows with experience. Vendor will learn that conducting business with state government is the same as conducting business with any corporate customer. The ultimate consumer of the product or service is not necessarily the same individual who places orders or issues payment for the commodities received.

w

When conducting business, vendors should be responsive to their state government customers and accurate on the invoices and supporting documentation for the sales reflected on the invoice.

w

Lastly, vendors should nurture their business and relationship with state government as a customer. They should not plan on state government being a million dollar account if their business is a million dollar business.
Padon to Encourage New Businesses to
Participate in State Bidding Process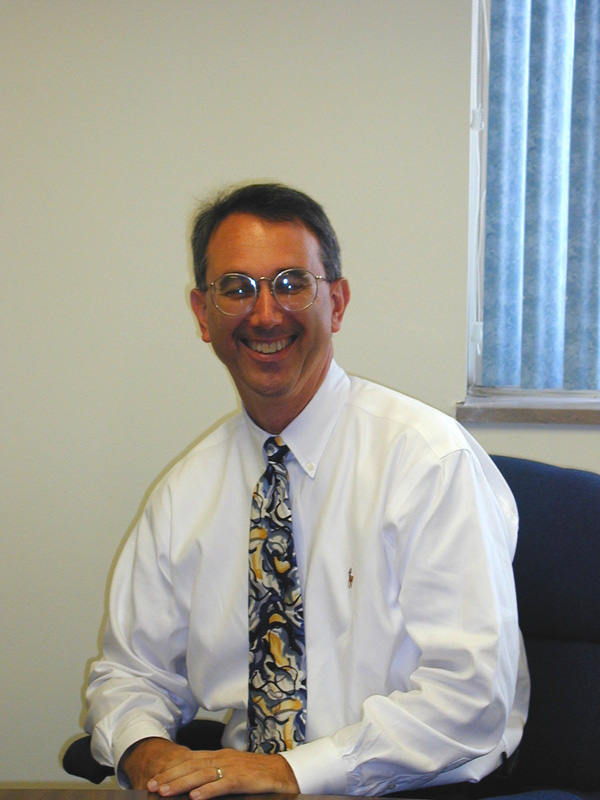 It's as easy as A-B-C....according to Scott Padon, who is overseeing new business development for the Purchasing Division. "Our division has made a number of changes that makes it easier to do business with the state of West Virginia," Padon said. "However, there is still a perception that it is difficult to do business with the state. It is my job to do away with that perception, particularly as it relates to small businesses that are growing in our state."
Focusing primarily on West Virginia businesses, Padon has been working closely with the Development Office's Small Business Center. This office assists individuals who are contemplating starting a business as well as small businesses which have started but are in the beginning stages. "My goal is to explain to these individuals the changes that have occurred that will make it easier to do business with the state," he said.
Padon is participating in two aspects of small business development workshops that are being conducted by the Development Office. One meeting will be offered on a quarterly basis to new and existing businesses. Other meetings will be scheduled more frequently to target individuals who are in the initial planning stages of starting a business or those who have just begun operation.
"The number one thing we want to tell them is that it is easy to do business with the state. The registration process is very simple," he adds. "As for bidding, once you look at the authority granted to agencies to make purchases on their own, it really targets in terms of dollars, what most small businesses want to get as far as what they sell and their market."
Some of the changes that have resulted in the Purchasing Division relate to the review and modifications of processes, including the payment aspect. "From cradle to grave, the whole process has been reviewed and a common sense approach has been taken for what is necessary to protect the interests of the state as the consumer and to protect the interest of the vendor as the provider of products and services. The implementation of the state purchasing card program has also enhanced the ease of conducting state businesses.
"We not only want individuals to start new businesses in the state, but we want to build a lasting and profitable relationship," Padon said. "It will be profitable solution for them and for us."

Agency Meeting Analysis Confirm
Successful Idea of Periodic Visits
Purchasing Director Dave Tincher and Assistant Director Curt Curtiss have been busy conducting meetings with various agency purchasing officials to discuss current issues of importance and to provide problem resolution on particular situations pending.
According to a recent evaluation of those individuals attending these meetings, nearly 95 percent indicated that their level of satisfaction was high.
All of the respondents noted that they found the meeting beneficial. "This feedback reinforces our decision to continue to meet on a regular basis with our agency representatives," said Tincher. "Many of the individuals with whom we have met indicated that opening the lines of communication has resulted in the development of new solutions to old problems."
Other respondents stated that the informality of the meetings was a positive change. "When we met with Dave and Curt, we could roll up our sleeves and talk about important issues," according to an evaluation respondent.
The survey analysis revealed that 100 percent of those surveyed indicated that their problems or issues of concern were addressed, with all but one respondent stating that a resolution was reached during the meeting.
In March, the Purchasing Division began meeting with representatives from agencies which purchase a high volume of products and services. "To ensure that we are meeting our customers' needs, we plan to continue to check with the state agency purchasing representatives to make sure we are on track," Tincher adds.
Welcome Chester Popham to the Automation Unit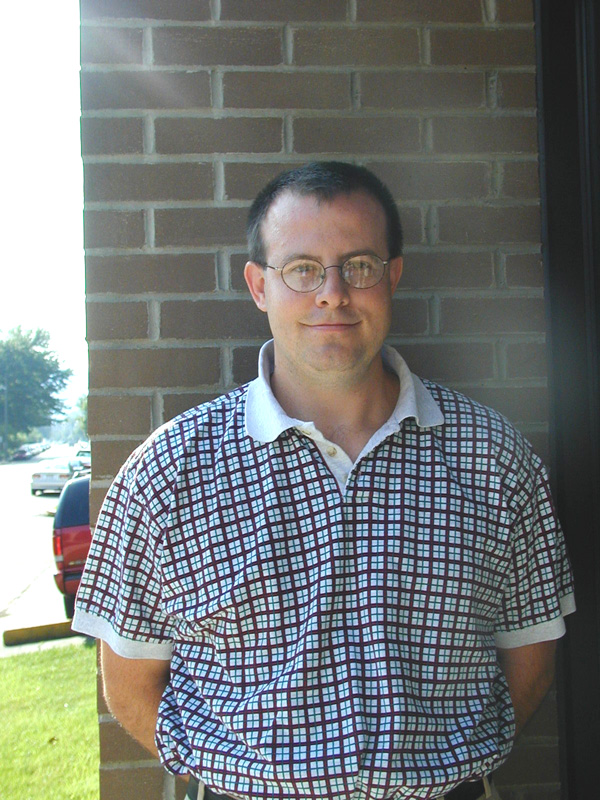 Chester Popham was recently hired as our Information Systems Coordinator. Working for Dan Miller in the Automation Unit, he is assisting with the automated purchasing system, the Internet/Intranet sites, and networking applications.

Originally from Cedartown, Georgia, Chester served eight years in the U.S. Air Force at Robins Air Force Base, working on secure systems maintenance, voice data, and encrypting/decrypting information. Chester said that he hopes to make customer service more reliable. He lives in Culloden, with his wife Nancy and 8-month-old daughter Hailey Eleise.


Current Statewide Contract Update

Information and dates (as of July 16, 2001) included in this Current Statewide Contract Update are subject to change. If you need additional information, please contact the appropriate state buyer.

Contracts to be Bid or Under Evaluation

Contract:

CABLE
Description: Coaxial Cable A
File: 21
Bid Opening: 09/14/01
Under Evaluation: To Open

Contract:

EDMS
Description: Electronic Document Management System
File: 21
Bid Opening: 09/31/01
Under Evaluation: To Open

Contract:

SAT
Description: Satellite Transponder Time
File: 21
Bid Opening: 08/01/01
Under Evaluation: Yes

Contract:

R-SHEET
Description: Reflective Sheeting
File: 33
Bid Opening: 08/0101
Under Evaluation: 08/01/01

Contract

: CEREAL
Description: Cereal, Breakfast Foods
File: 42
Bid Opening: 06/01/01
Under Evaluation: Yes

Contract:

FINEPAP
Description: Computer Paper
File: 42
Bid Opening: 07/27/01
Under Evaluation: Yes

Contracts to be Renewed

Contract:

STAKES
Description: Survey Stakes
File: 22
Vendor: WVARF
Effective Date: 07/01/01

Contract:

TAGS
Description: Identification Tags
File: 42
Vendor: Prison Industries
Effective Date: 07/01/01

Contracts to be Reviewed

AUGUST

File 21: MV


Motor Vehicles

File 21: CONV


Document Conversion Services

File 31: DRESS


Dressings

File 42: BWATER


Bottled Water

SEPTEMBER

File 21: MFSVC
Microfilm Services

File 22: ROOMS


Hotel Rooms

File 22: FLOORPAD


Floor Buffing Pads

File 31: DEBT


Debt Collection

File 33: C-PIPE


Corrugated Pipe

File 42: CARPET


Carpet and Rugs

File 42: SYSFURN


Modular Systems Furniture


Purchasing Division Staff

For questions concerning these contracts listed, please contact the appropriate buyer:

File 21
Charlyn Miller
(558-0067)

File 22
Pam Jones
(558-0468)

File 31
Evan Williams
(558-2596)

File 33
John Johnston
(558-0492)

File 41
Ron Price
(558-2316)

File 42
Jim Jackson
(558-2402)

Are you unsure of certain purchasing procedures? ... Do you need to know what printing services Consolidated Publishing Facility provides? ... Do you have a question regarding travel requests? ... Would you want to know what surplus property is available? ... If you need information concerning any function within the Purchasing Division, complete the form below:



Thank You for Viewing our August 2001 Issue of The Buyers Network