The Buyers Network is Published Monthly by the Purchasing Division of the West
Virginia Department of Administration to Promote Better Value in Public Purchasing
---
Welcome to the September 2000 Issue of the The Buyers Network!
---
Articles in this Issue:
New Purchasing Manual in the Works!
Team Effort Used in Creating a More User-Friendly Agency Purchasing Manual
to be Released at the Conference
It's Time to Register for the 2000 Agency Purchasing Conference
A link to our online registration information is included!
Director's Comments:
Purchasing Recognizes Exemplary
Individuals through Award Programs
Keep Up with Market Trends...What's New with Printers and Copiers?
Debbie Watkins Chosen Employee of the Month
Meet our Buying Staff...Jim Jackson
What's State Government Buying?
Current Statewide Contract Update
---
New Purchasing Manual in the Works...
Team Effort Used in Creating a More User-Friendly Agency Purchasing Manual to be Released at Conference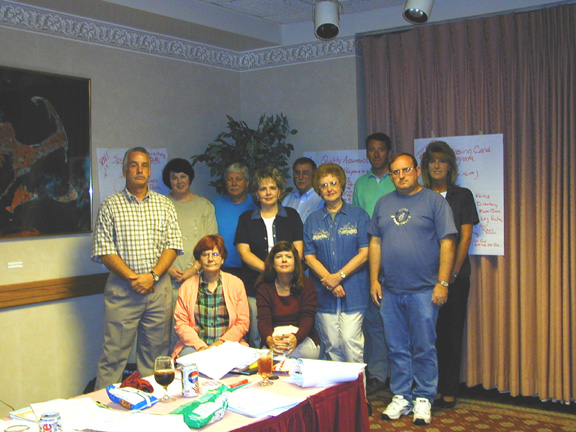 In an attempt to better guide state purchasing officers and their support staff, the Purchasing Division has decided to go back to the drawing board and rewrite the Agency Purchasing Manual.

"Our goal is to offer agency purchasers a hands on resource that can walk them through different purchasing scenarios which they experience each day," Purchasing Director Dave Tincher said.

What criteria does it take to write an inclusive manual? Knowledge, experience and competency. These characteristics were used to recruit a committee of Purchasing Division staff and agency procurement officers, consisting of (Purchasing Division) Curt Curtiss, Jo Ann Dunlap, Diane Holley, John Johnston, Charlyn Miller, Ron Price, Debbie Watkins; (Agency Representatives) Beverly Carte (DNR), Diane Connelly (Administration), Dennis Meadows (DHHR), and Steve Tucker (State Police).

These individuals dedicated two entire days and put their creativity together to create a draft of the new Agency Purchasing Manual. After some fine-tuning and input from other Purchasing and agency staff members in the review process, the finished product will soon be in the hands of agency procurement officers. The new manuals will be distributed at the 2000 Agency Purchasing Conference. The manuals will also be available after the conference through the Purchasing Division.

"We are pleased with the effort made by this committee in such a short time frame to get the job done," Tincher said. "This manual is a valuable resource to many people who have the responsibility of purchasing goods and services on behalf of the state of West Virginia...we wanted to make sure we offered them the appropriate tools to do their job."


Hit the Bull's Eye!
It's Time to Register for the Agency Purchasing Conference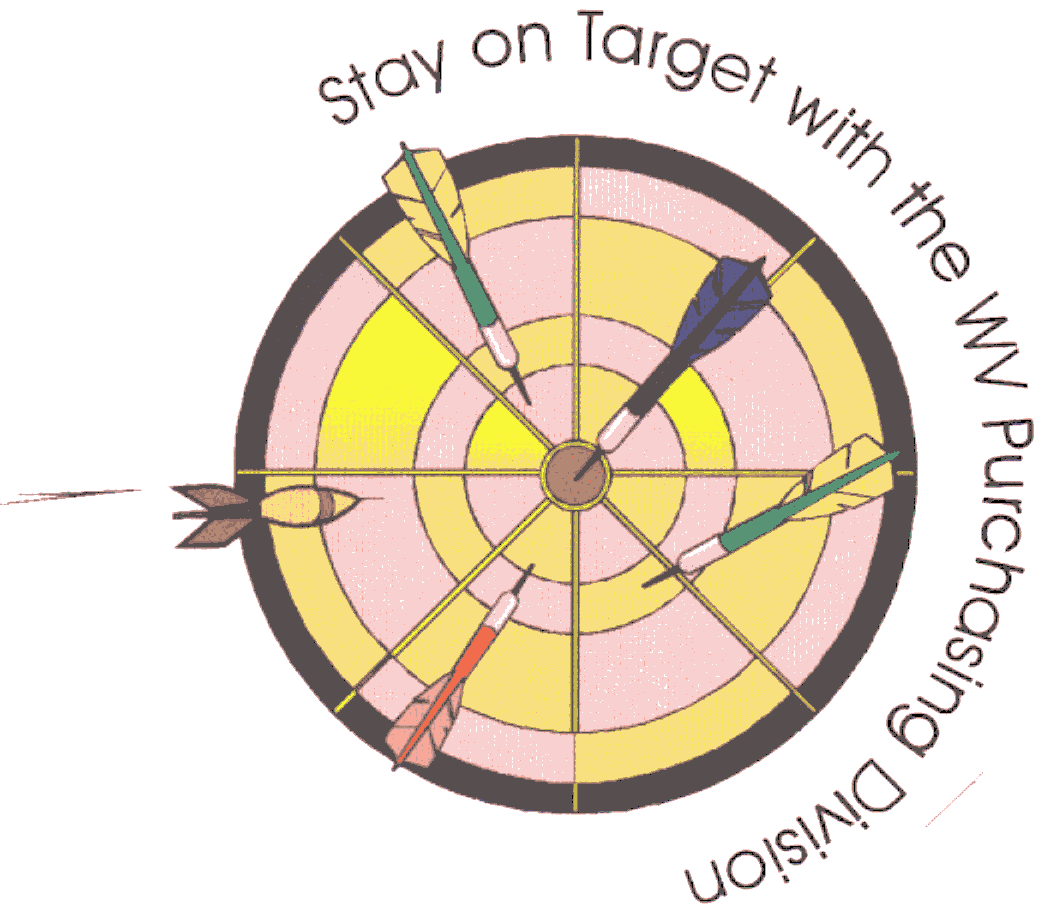 Registration has begun for the 2000 Agency Purchasing Conference! You won't want to miss out on this valuable training opportunity to learn more about the state purchasing process!
How can you register? Included in this issue of The Buyers Network is a link to the registration form and all pertinent information. You may call Diane Holley at (304) 558-0661 to request the conference package or you may register online at our website at www.state.wv.us/admin/purchase.
No matter which method you choose to register...Just do it! The conference is set for October 16-19, 2000 at Canaan Valley State Resort & Conference Center. For more information, contact Diane Holley at 558-0661 or Debbie Watkins at 558-3568. Turn to page 3 for registration information.

Purchasing Recognizes Exemplary IndividualsThrough Award Programs
By Dave Tincher
State Purchasing Director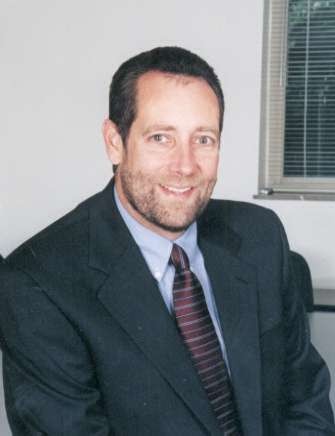 One way to enhance performance among individuals is to recognize and promote exemplary role models. For this reason, the Purchasing Division is kicking off its fifth year of our Agency Procurement Officer of the Year program.

This program has honored outstanding individuals who are responsible for the procurement of goods and services for state government. Our past recipients include Edi Barker (BEP), Susie Teel (DHHR), Lt. Col. Jim Powers (State Police) and Jo Miller (DHHR).

We are excited to begin taking nomi-nations for the 2000 Agency Procurement Officer of the Year. How can you make nominations? It's easy. Contact Diane Holley at 558-0661 or via e-mail at dholley@gwmail.state.wv.us to obtain the information and appropriate form.

This year, we have developed a new recognition program called Partner in Purchasing which promotes the work performed by individuals within other programs administered by the Purchasing Division. This program provides an opportunity to applaud the agency coordinators and representatives who work hard to see the following programs succeed: Capitol Parking, Fleet Management, Fixed Assets, Surplus Property, TEAM and Travel Management. If you have an employee or co-worker who demonstrates superior performance in any of the above programs, please contact Diane for more details.

The goal of these two recognition programs is to say thank you to those individuals who go beyond expectations and to promote excellence in the work of state government.

I encourage each of you to nominate an individual that you believe meets the criteria established for these two recognition awards.


Keeping Up with Market Trends
What's New with Printers and Copiers?

Many new products have recently been introduced relating to printers and copiers. The March/April 2000 issue of The Public Purchaser shares some of the innovations in this field.

For fast, versatile workgroup printing, Lexmark offers the Optra T12. This 20 page-per-minute printer comes with a high-yield printer cartridge to stretch time between changes, saving both time and money.

Hewlett-Packard and Lanier have become partners to distribute, service and support the HP Mopier line of network copiers, including the HP Mopier 240 and HP Mopier 320. The HP Mopier 320, a 32 page-per-minute network copier featuring convenient walk-up digital copying capability, lets users create mopies (multiple original prints), copy, duplex, collate and staple right from their desks.

If an office needs to keep track of copies for cost recovery, the SanDisk Flash-Drive is now available in EquiTrac's new Alpha, a cost recovery terminal that controls copy, fax and miscellaneous disbursement usage.

The DataCard Select series of printers produces one-color or full-color plastic cards for low- to mid-volume applications like schools and municipalities. These printers have smart card and magnetic strip capabilities and offer edge-to-edge printing.

(Used by permission: National Institute of Governmental Purchasing, The Public Purchaser)

Employee of the Month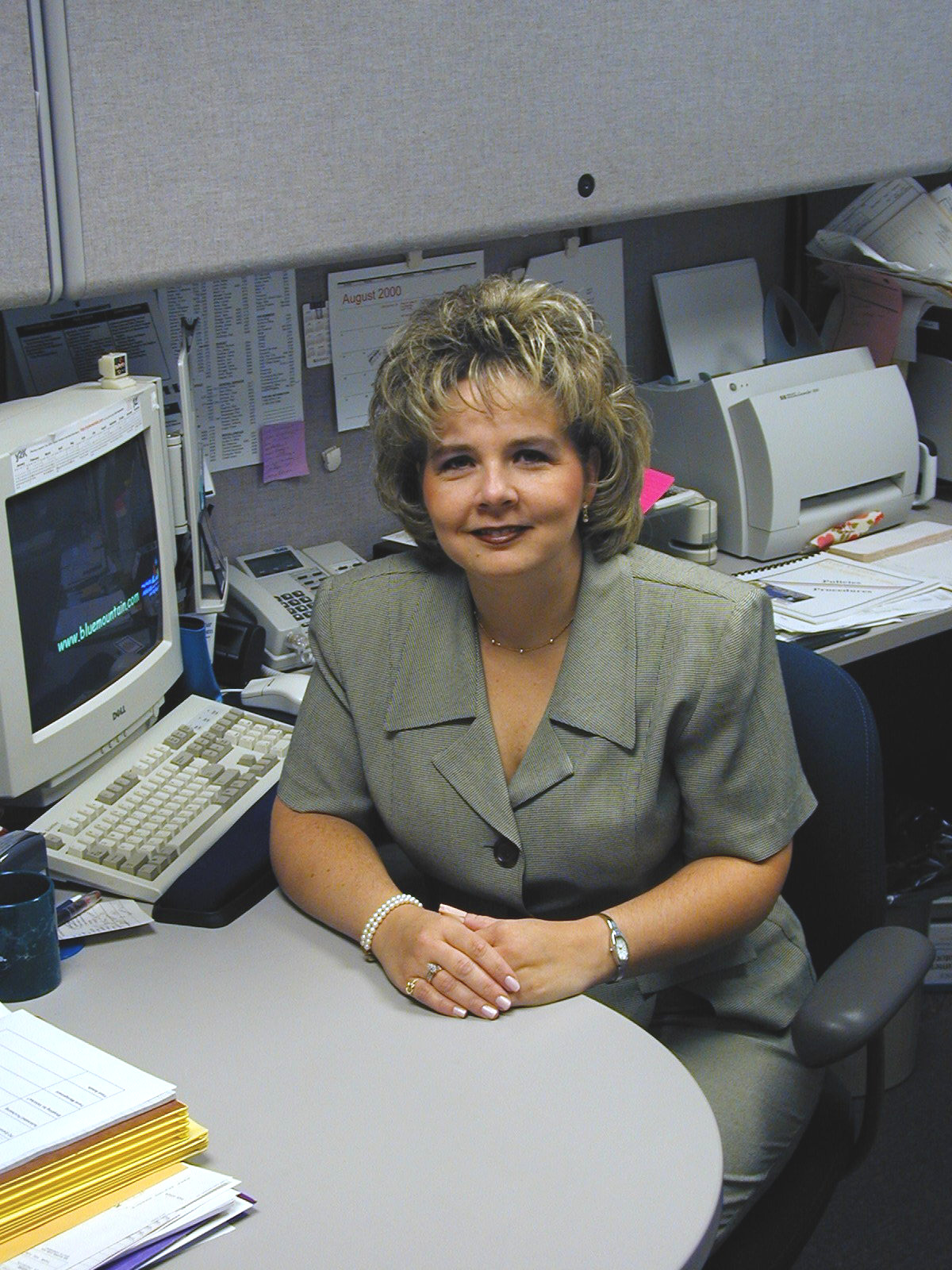 Debbie Watkins, Administrative Secretary for the Purchasing Division, has been selected as the Department of Administration's Employee of the Month for September.
An 18-year veteran of state government, Debbie assists the Purchasing Director in a variety of administrative tasks as well as serves as co-coordinator of all training events. Congratulations on a job well done!
Meet our Buying Staff...
Jim Jackson Promotes Use of Internet in the 'Process'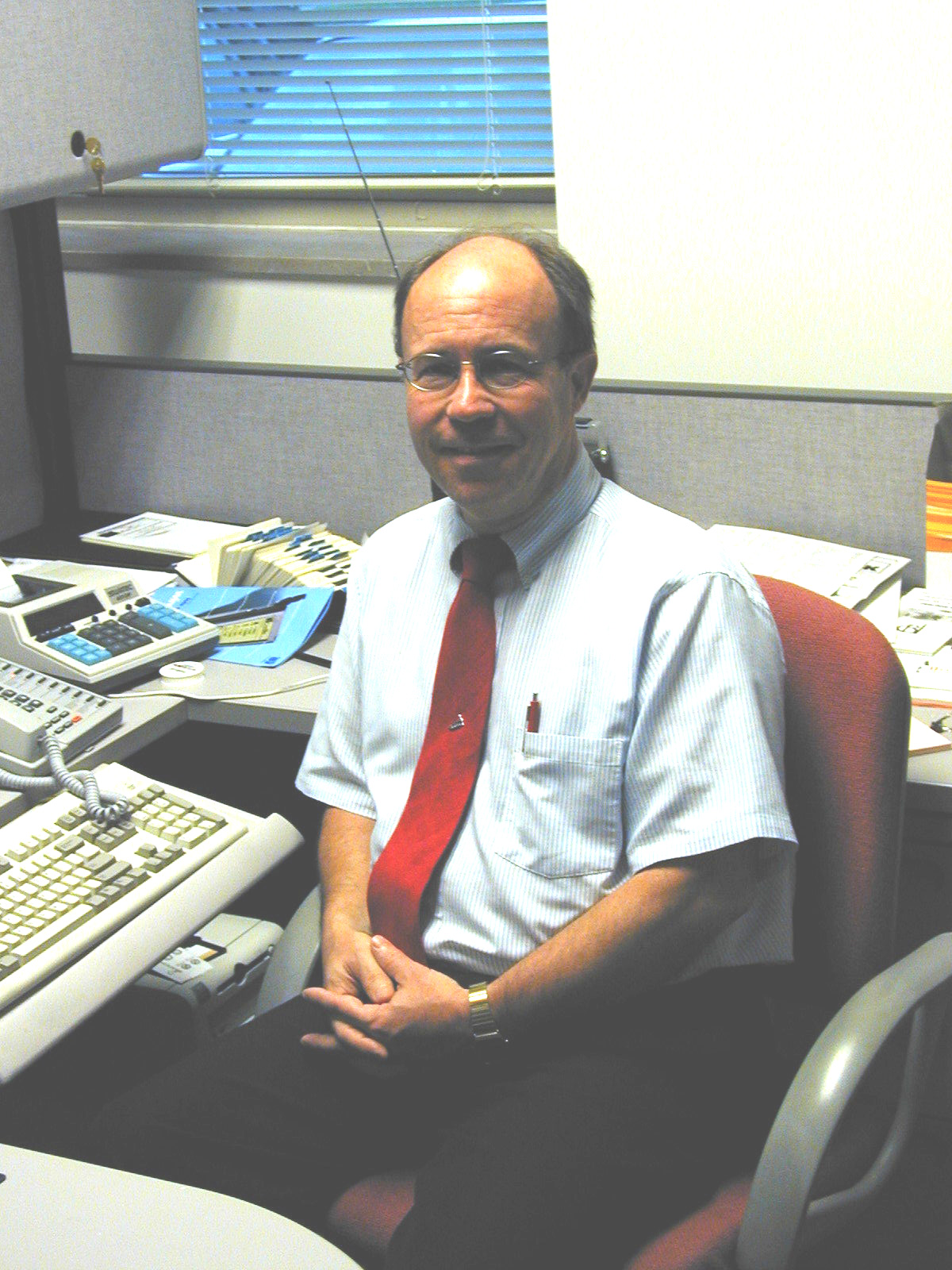 Editor's Note: This publication will highlight each of our buying staff to provide information on the commodities and services which they procure and learn more about the person behind the desk.
Meet Jim Jackson, our senior buyer responsible for purchasing furniture, paper, envelopes, office supplies, food, inventory tags, bedding, lighting, paints and uniforms.
A life long resident of Charleston, Jim served five years as an officer in the U.S. Army, with one year of combat. He has extensive experience in the preparation of bid specifications and public purchasing of a variety of commodities. Jim and his wife, Evelyn, have two children, both graduates of Marshall University.
Jim offers some purchasing tips to assist our agency purchasers:
Include a contact person's name and telephone number on each order to assist the vendor in the event further communication is needed;

Check with Surplus Property, Correctional Industries and the sheltered workshops to determine if they can satisfy your requirements;

Use the internet "Yellow Pages" to locate local vendors to bid on your requirements and to attain correct telephone numbers;

If you or your vendor have Internet access, utilize it to improve your access to vendors and specifications. Thomasregister.com and Dogpile.com are good search engines to try.
(This information is compiled from the West Virginia Purchasing Bulletin. The purpose is to provide an awareness of the variety of products and services being procured in state government. Only a small sample of solicitations are listed.)
Regional Jail & Correctional Authority
To provide substance abuse services at various spending units.

Division of Engineering and Facilities
Site development for the new National Guard facilities at Eleanor.

Department of Administration
Renovations to the main Capitol Building, north portico pavers and steps.

Division of Motor Vehicles
Crowd control systems such as those used in banks, theaters, restaurants and hotels to allow an orderly access to a service area.

State Police
Construction of a new police detachment at Franklin.

Division of Natural Resources
Flood damage repair to Greenbrier River Trail, Section 2.

Current Statewide Contract Update

Information and dates (as of August 16, 2000) included in this Current Statewide Contract Update are subject to change. If you need additional information, please contact the appropriate state buyer.

Contracts Awarded

Contract:

ABSORB
Description: Liquid Spills
File: 22
Vendor: WVARF
Effective Date: 07/01/00

Contract:

RE-OIL
Description: Re-Refined Oil Products
File: 33
Vendor: Guttman Oil
Effective Date: 08/15/00

Contracts to be Bid or Under Evaluation

Contract:

DEBT
Description: Debt Collection
File: 31
Bid Opening: 07/11/00
Under Evaluation: Yes

Contracts to be Renewed

Contract:

CONKIT
Description: Condiment Kits
File: 22
Vendor: WVARF
Effective Date: 05/01/00

Contract:

STAKE
Description: Survey Stakes and Flags
File: 22
Vendor: WVARF
Effective Date: 07/01/00

Contract:

LAUNDRY
Description: Laundry Materials
File: 22
Vendor: Ecolab
Effective Date: 09/01/00

Contract:

WIPING
Description: Wiping Cloths
File: 22
Vendor: Jackson County Sheltered Workshop
Effective Date: 09/01/00

Contract:

ELECHDW
Description: Electric Cable and Hardware
File: 22
Vendor: Noland Co.
Effective Date: 10/01/00

Contract:

ALCOHOL
Description: Ethyl Alcool
File: 22
Vendor: Aaper Alcohol
Effective Date: 10/15/00

Contract:

BROOM
Description: Push Brooms
File: 22
Vendor: Winan Sanitary Supply
Effective Date: 10/15/00

Contract:

CLRM
Description: Classroom/Meeting Room Furniture
File: 42
Vendor: Virco
Effective Date: 08/15/00

Contract:

MOF
Description: Metal Office Furniture
File: 42
Vendor: Hon Company
Effective Date: 08/02/00

Contracts to be Reviewed

SEPTEMBER

C-PIPE


Corrugated Pipe

MFSVC
Microfilm Services

CARPET
Carpet and Rugs

SYSFURN
Modular System Furniture

FLOORPAD
Floor Buffing Pads

OCTOBER

IMAGE


Document Imaging

IP
Information Processing

LAWN
Lawn Maintenance Equipment

SAFETY
Safety Equipment

MED/SUR
Medical Surgical Supplies

PHOTO
Photography Film and Supplies

ALUM
Aluminum Coil and Flat Sheets


Purchasing Division Staff

For questions concerning these contracts listed, please contact the appropriate buyer:

File 21
Charlyn Miller
(558-0067)

File 22
Pam Jones
(558-0468)

File 31
Evan Williams
(558-2596)

File 33
John Johnston
(558-0492)

File 41
Ron Price
(558-2316)

File 42
Jim Jackson
(558-2402)

Are you unsure of certain purchasing procedures? ... Do you need to know what printing services Consolidated Publishing Facility provides? ... Do you have a question regarding travel requests? ... Would you want to know what surplus property is available? ... If you need information concerning any function within the Purchasing Division, complete the form below:



Thank You for Viewing our September 2000 Issue of The Buyers Network