The Buyers Network is Published Monthly by the Purchasing Division of the West
Virginia Department of Administration to Promote Better Value in Public Purchasing
---
Welcome to the May 2000 Issue of the The Buyers Network!
---
Articles in this Issue:
Issues Clarified on the Statewide Contract for Information Processing Equipment
Purchasing's Toll-Free Phone Service Expanded throughout the U.S.
The Director's Comments: What Do YOU Want to Learn More About?
State Auctions Open to the Public.
The Basics of Vendor Registration: Becoming Eligible to do Business with the State

How to Stay on top of Your Game
Vendor Spotlight...Meet our West Virginia Businesses
Shuttle Schedule Modified Between the State Capital and Laidley Field
Full Speed Ahead!... Vendor Purchasing Conference Scheduled for this Month
MONEYWISE...Tips for the Thrifty
Q & A: Purchasing Division's Question of the Month
Current Statewide Contract Update
---
Issues Clarified on the Statewide Contract for
Information Processing Equipment
At a recent users group meeting for the Statewide Contract for Information Processing (IP), several issues raised by vendors and state agency representatives were discussed to gain clarification.
Leading this group, IS&C's Helen Wilson explained that the contract was progressing well; however, as with many processes, there are areas that need fine tuned, including the following:
þ Note Part Numbers for Software To ensure that the appropriate part is received, state the number which you need when ordering.
þ

Importance of Levels

There are three levels of vendors on this contract. Each level reflects certification from manufacturers to service certain equip-equipment and software. IS&C will be investigating-gating this certification quarterly to ensure that the appropriate technicians are on staff.

þ

Delivery/Support Levels

Vendors bid on projects based on the specifications indicated by the agency. If an agency requests that the vendor delivers and installs the equipment, then it is imperative that the agency follows through and ensures that this service is being provided.

þ

Specifications

When preparing specifications and listing two different manufacturers, agencies should make sure that both of the manufacturers listed can actually meet the specifications. In short, do not goldplate specifications to fit only one manufacturer.

þ

Contact Persons

Vendors have requested that it would be helpful to indicate on the original requisition and the purchase order a technical and billing contact person.

þ

Fax Bids

Fax bids must follow the same procedures as bids submitted in hard copy.

þ

Changing Bid Specifications

Once the specifications are available to eligible vendors on the Bulletin Board, no changes can be made. If a major problem in the specifications is discovered, please contact Helen Wilson (hwilson@gwmail.state. wv.us) or Kristy James (kjames@ gwmail.state. wv.us).

þ

Substitutions

Vendors are not permitted to substitute equipment after ordering UNLESS that particular equipment is discontinued and no longer available. If equipment becomes discontinued after a Release Order is issued, the vendor must offer a substitute that is equal or better. The vendor must issue a letter of transition signed by the vendor and agency buyer, explaining the equipment discontinuation and the substitute. If you question the discontinuation, please contact Helen Wilson or Kristy James.

þ

Delivery and Acceptance

Agencies have a 14-day acceptance period in which they must inspect the equipment. It is vital that agencies take the time to ensure that their order is completed within this time period.

As with all contracts, the Purchasing Division encouraged agencies to complete a Vendor Performance Form if a problem arises, documenting all aspects of the transaction. The IP users group members meet monthly to discuss various aspects of this contract. If you would like more information on these meetings, please contact the following individuals:

Helen Wilson
(304) 558-1066
hwilson@gwmail.state.wv.us)


Kristy James
(304) 558-1067
kjames@gwmail.state.wv.us
Purchasing's Toll-Free Phone Service Expanded throughout U.S.
The Purchasing Division's toll-free number (800-243-7298) has been enhanced to accept calls from anywhere in the United States. Previously, this number could only be used within West Virginia.
When calling the toll-free number, the caller will hear a recorded greeting offering the division's business hours, the opportunity to dial a person's extension number, and the ability to locate a particular extension number by entering the first few letters of the employee's last name.
"This change was made to offer better customer service to suppliers located throughout the nation," according to Purchasing Director Dave Tincher. "We make continuous efforts to increase our accessibility to those we serve."

What Do YOU Want to Learn More About?

By Dave Tincher
State Purchasing Director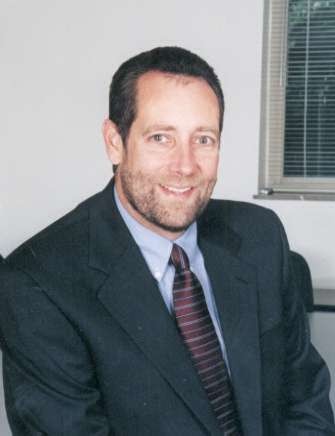 Over 800 public purchasers throughout West Virginia receive a copy of The Buyers Network, the Purchasing Division's monthly newsletter. In addition, many other individuals read the newsletter online at our website (www.state.wv.us/admin/purchase).
In the past, we have conducted surveys to determine if our readers find the articles valuable and informative. The responses has been overwhelmingly positive.
As with any newsletter, active reader participation improves the publication by addressing pertinent issues which are important to the audience.
With that thought, what is important to you? What topics would you like to learn more about? In short, what do you want to read about?
Celebrating its tenth anniversary, The Buyers Network has served the Purchasing Division as an important communication tool between our agency and other state agencies. In many cases, we rely on this publication to introduce new programs and procedures and to clarify those existing ones.
We need you! The more input we receive from state agencies, the better we can make The Buyers Network.
If you have information to be shared, article ideas, or comments about this publication, please forward your suggestions to Diane Holley, Editor, at the following address: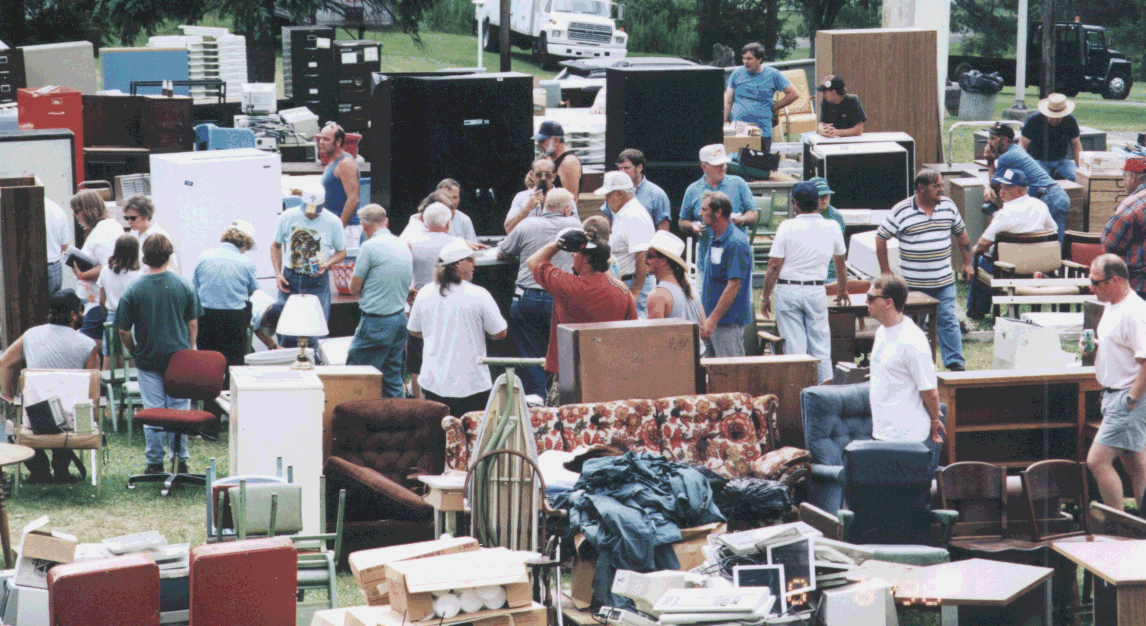 The West Virginia State Agency for Surplus Property has announced its public auction schedule for 2000. With its first auction of the year being held on March 11, the attendance seems to continually grow. People come from all over the region to acquire good, usable property at low discounted prices.
At the most recent auction on April 15, the types of property sold included a tractor, shop equipment, household furniture, office equipment, and a selection of vehicles ranging from trucks and sedans to sports utility vehicles.
The auction schedule for the remainder of the year is as follows:
May 20, 2000
June 24, 2000
July 22, 2000
August 26, 2000
September 23, 2000
October 28, 2000
December 2, 2000
All public auctions are located at 2700 Charles Avenue in Dunbar. For property availability or directions to the auction site, please visit the WVSASP website at www.state.wv.us/admin/purchase/surplus or call 766-2626.
The Basics of Vendor Registration
Becoming Eligible to Do Business with the State
Vendor registration has become a common term in the purchasing arena. All agency representatives should understand that in order for businesses to receive a copy of the West Virginia Purchasing Bulletin and be awarded purchase orders in an aggregate amount of $1,000, a Vendor Registration and Disclosure Statement must be completed, submitted and approved by the Administration Unit of the Purchasing Division. In addition, a $45 annual fee should be paid, if applicable.
It is important to occasionally review the basics of this process in order for agency purchasers to understand the requirements and to better assist vendors. Administration Unit Manager Jo Ann Dunlap offers us these check points:
Completing the Form

þ

Is the form complete in its entirety?

þ Is the vendor name correct? The bids must be submitted in the name registered.

þ

Is the address correct? This is the address at which RFQ's, purchase orders and the Purchasing Bulletin will be mailed.

þ

Have you indicated a contact person?

þ

Is the FEIN correct? Vendors registering as an individual may use their Social Security number.

þ

Is the form signed?

þ

Multiple locations should be registered if those locations are selling to state agencies. Only one fee is required providing that all branches are using the same FEIN.

Registration Fee

þ

A check for $45 made payable to the State of West Virginia must be enclosed for vendors selling competitive goods and services.

Changes in Information

þ

If a change occurs on the vendor status, such change should be reported immediately in the same manner as required in the original disclosure affidavit. Most changes can be accepted by fax at (304) 558-6026.

Purchasing Bulletin
þ
When registering, a TEAM system generated vendor number will be assigned and noted on the mailing label on the Purchasing Bulletin. Vendors may use this number and their check number to view the Purchasing Bulletin on the Internet (www.state.wv.us/admin/purchase). Bid packages may be requested via the Internet at this site. Agencies may view the Purchasing Bulletin on the state's Intranet (intranet.state.wv. us/admin/purchase).

Renewal Notices


þ The Purchasing Division will notify vendors 60 days prior to the expiration date of the annual fee.

þ If vendors do not respond to the notification, another reminder will be sent 30 days prior to the expiration date.

þ Vendors not responding from the second renewal notice will be placed on HOLD. This means they cannot do business with any state agencies. No purchase orders will be issued to that vendor.

Bid Packages

þ

Being registered with the Purchasing Division goes not guarantee that vendors will automatically receive bid packages. Vendors should review the Purchasing Bulletin and call or request the bid information online.


How to Stay on Top of Your Game

Are you one of those people who get and feel swamped by the workload? Even though many career experts advocate taking on extra load to get ahead, there is a limit to your abilities. If you drop the ball, it will do more harm than good for your career. Here are some tips on keeping a balanced workload:

1. Practice the 80-20 rule.

You perfectionists are going to have to let some things slide. The principle of the 80-20 rule: If you get 80 percent of the work done, the other 20 percent will either be fine if left undone or done by someone else.

2. Decline — politely.

Know your limits. If someone asks to pile on more work, do not automatically say yes or no. You can negotiate everything, from how much work to extending a deadline.

3. Delegate.

Although the task of delegating usually goes to a manager, it is reasonable to ask if another co-worker could help or if pieces of the project can be assigned to others.


VENDOR SPOTLIGHT
Meet Our West Virginia Businesses!

Each month, The Buyers Network will be familiarizing our readers with state businesses who attended our Vendor Purchasing Conference last year. We appreciated their participation in this training event.

Introducing WORKTECH Occupational Consulting Services

WORKTECH Occupational Consulting Services of Petersburg, West Virginia, offers medical and vocational rehabilitation case management services. They also providing training and educational seminars on workers compensation, Medicaid issues and job search/placement. This company has dealt mostly with the Bureau of Employment Programs.

Michael Reel, owner of WORKTECH, has found that the most successful manner of marketing state government is direct face-to-face contact. As a participant of the Vendor Purchasing Conference last year, Reel found that one of the biggest benefits was the ability to interact with a variety of agency representatives. "This conference also allowed for immediate feedback as to whether the services we offer are of interest to certain agencies," he said.

For more information on the services offered by WORKTECH, contact Michael Reed at (304) 257-1878 or by e-mail at worktech@access. mountain.net.




Shuttle Schedule Modified Between
the State Capitol and Laidley Field

The schedule for the shuttle service between the State Capitol and the Laidley Field parking area will change, effective April 3.

Service begins Monday through Friday at 7:00 a.m. through 9:00 a.m. and from 3:35 p.m. to 5:15 p.m.

The Capitol shuttle stops include: Laidley Field (Parking Lot); Division of Highways (Building 5 - Piedmont Road); Building 6 Entrance (California Avenue; State Capitol - East Wing Entrance (California Avenue); State Capitol - Main Building Entrance (California Avenue); and the Governor's Driveway (Greenbrier Street).

Each stop is served approximately every ten (10) minutes. The shuttle does not operate on state holidays and is easily accessible to the physically disadvantaged.

Visitors are urged to use the Laidley Field parking area and the State Parking Building when doing business at the State Capitol Complex.

The shuttle service is provided free of charge.
n

On the Road Again!: Purchasing Director Dave Tincher has visited various cities within the past several months, conducting meetings with area business representatives and government leaders in conjunction with an initiative by the Governor to bring state government closer to those regions. In April, he visited the Lewisburg/Beckley area and in May, he will conduct meetings in the Huntington area.

n

Lakin Correctional Center: Awards have been made for the construction of the Lakin Correctional Center. The following vendors received contracts: G&G Builders, Dougherty Co., James Electric, Brewer and Co., and G&S Co.

n

Capitol Security: The Request for Proposal for Capitol Security was opened on January 5 and, after an extension evaluation, the apparent successful bidder was Saint Moritz of Parkersburg, WV.

n

Purchasing Deadline for Year End: May 1, 2000 is the cutoff date for all incoming expiring requisitions that must go through the bidding process and be encumbered prior to June 30, 2000. Expiring requisitions should have been clearly marked when being sent to the Purchasing Division for processing.
FULL SPEED AHEAD!...
Vendor Purchasing Conference Scheduled for this Month

The 2nd Annual Vendor Purchasing Conference is right on schedule for May 15 through May 17 at Canaan Valley State Resort and Conference Center.

With help from various state agency representatives, the Purchasing Division will serve as host to vendors from across West Virginia who want to learn more about the state purchasing process.

Targeting West Virginia vendors, the conference will not only provide valuable information but offer the environment for productive networking between the state vendors and state agency representatives. It is this face-to-face communication which many of the participants from last year considered as the most beneficial aspect of the conference.

It still is not too late for vendors to register for the conference. If you know vendors who have expressed an interest in attending, please refer them to the Purchasing Division website at www.state.wv.us/admin/purchase. By clicking on the scrolling marquee, the vendor will have access to details on the conference and have the ability to register online.

Questions related to the conference may be directed to Diane Holley at 558-0661, Debbie Watkins at 558-3568 or Kelli Doyle at 558-7839.


MONEYWISE...Tips for the Thrifty

Seminar on Online Investing

Cricket Powell of the West Virginia Education and State Employees Grievance Board reminds us to be careful of individuals who try to take prey on state employees by portraying themselves as vendors. She indicated that recently a vendor contacted her regarding copy machine supplies and told her that there was some confusion about an increase in pricing on toner cartridges. They offered to send her two at a specially low price. Unsure of this vendor, she began asking questions and quickly called their bluff.

This is an important lesson for all of us...ask questions! If you are suspicious that a deal is too good to be true, ask the vendor for more information. Even offer to get back with them which will most likely deter their scam.

Q & A
Purchasing Division's Question of the Month

All recently issued statewide contracts require the acceptance of the State Purchasing Card. What action should be taken if the contracted vendor refuses to accept this form of payment?

Vendors servicing statewide contracts which require the acceptance of the State Purchasing Card should be reported to Assistant Purchasing Director Curt Curtiss immediately. ALL recent contracts have a stipulation that the Purchasing Card is to be accepted. Older statewide contracts may not have this requirement. IF the contract has this requirement, vendors must accept the card. If they refuse, the Purchasing Division will notify the vendor that if the problem is not resolved, the contract may be cancelled.

The Travel Bag
Tips From the State Travel Management Office

Road Reports

Updated information on traffic and road construction can be accessed at smartraveler.com. Covered cities include Boston, Chicago, Cincinnati, Los Angeles, Milwaukee, Minneapolis and St. Paul, New York, San Diego, San Francisco and Washington. Weather forecasts and real-time maps are available that show how fast the traffic is moving.

American businesses are changing all the time — literally every day. Below is just a few examples of how our workplace is being formed:

New business incorporations....................................................................................... 3,196 per day

Corporations going out of business or
being acquired by another company.............................................................................2, 621 per day

Businesses changing their addresses........................................................................ 1,984 per day

Businesses changing their telephone numbers....................................................... 704 per day

— Source: Penton Research Services

Information and dates (as of April 15, 2000) included in this Current Statewide Contract Update are subject to change. If you need additional information, please contact the appropriate state buyer.

Contracts Awarded

Contract:

DFS
Description: Disposable Food Service
File: 22
Vendor: Unisource
Effective Date: 04/10/00

Contract:

CANLINER
Description: Plastic Can
File: 22
Vendor: Unisource Liners
Effective Date: 06/01/00

Contract:

WELD
Description: Welding Supplies
File: 33
Vendor: Mountain State Airgas
Effective Date: 03/01/00

Contract:

PAINT
Description: Paint and Supplies
File: 42
Vendor: Fairmont Paint Center
Effective Date: 03/01/00

Contracts to be Bid or Under Evaluation

Contract:

DIGCOP
Description: Digital Copiers
File: 21
Bid Opening: 12/08/99
Under Evaluation: YES

Contracts to be Renewed

Contract:

FASTEN
Description: Fastners and Accessories
File: 22
Vendor: Fastenal Company
Effective Date: 06/01/00

Contracts to be Extended

Contract:

N-TIRES
Description: Auto and Equipment Tires
File: 33
Vendor: Goodyear Tire Corp.
Extended Until: 08/01/00

Contracts to be Cancelled

Contract:

2000
Description: Year 2000 Readiness
File: 21
Reason: Lack of need

Contracts to be Reviewed

MAY

SAT


Satellite Transponder Time

RECMGT


Records Management

DWASH


Dishwashing Materials

TCONES


Traffic Cones and Flags

LAUNDRY


Laundry Materials

WIPING


Wiping Cloths

OIL


Lubricants and Oils

RE-OIL


Re-Refined Oil Products

JUNE

BUCKETS
Buckets

ELECHDW
Electric Cable and Hardware

DRESS
Dressings

X-RAY
X-Ray Film and Supplies

DC Batt
Dry Cell Batteries


Purchasing Division Staff

For questions concerning these contracts listed, please contact the appropriate buyer:

File 21
Charlyn Miller
(558-0067)

File 22
Pam Jones
(558-0468)

File 31
Evan Williams
(558-2596)

File 33
John Johnston
(558-0492)

File 41
Ron Price
(558-2316)

File 42
Jim Jackson
(558-2402)

Are you unsure of certain purchasing procedures? ... Do you need to know what printing services Consolidated Publishing Facility provides? ... Do you have a question regarding travel requests? ... Would you want to know what surplus property is available? ... If you need information concerning any function within the Purchasing Division, complete the form below:



Thank You for Viewing our MAY Issue of The Buyers Network