The Buyers Network is Published Monthly by the Purchasing Division of the West
Virginia Department of Administration to Promote Better Value in Public Purchasing
---
Welcome to the February 2000 Issue of the The Buyers Network!
---
Articles in this Issue:
Restraints Experienced by Agencies in Pursuing Adequate Competition
State Auditor's Copy of WV-39 Unneeded
State Workers Enjoy Higher Mileage Reimbursement for Business Travel
Director's Comments: Changes Made to Telephone System
How to Fight Stress...Tips for Coping at Work
Agenda Finalized for 2nd Annual Vendor Purchasing Conference
West Virginia Purchasing Bulletin Available on State's Intranet
The Travel Bag...Tips for the State Travel Management Office
Keeping Up with Market Trends: What's New with Building Equipment?
Turnover Process of State Vehicles Results in Safe, Efficient Fleet
VENDOR SPOTLIGHT...Meet our West Virginia Businesses!
Automated Purchasing System Survives Year 2000
Current Statewide Contract Update
---
Restraints Experienced by Agencies
in Pursuing Adequate Competition
Competition is required for all purchases over $1,000; however, sometimes agencies experience difficulty in finding sources that offer the products or services we need. In these cases, what do we do?
There are several things that you can keep in mind when preparing specifications that may help attract more competition. Following are some suggestions worth consideration:
Restrictiveness of Specifications
Specify your requirements in the bid documents from a performance rather than design standpoint. List only 'needed' functions or features that can be knowingly supplied by as many vendors as possible.
Slow Payment of Invoices
Invoices need to be processed quickly. Please remember the stipulations which are applied in the Prompt Payment Act.
Brand Name Preference
By specifying "brand name only" without an attempt to list the features you need may not only limit your competition, but possibly raise the cost of the bids. Remember that no two brands are exactly alike and if needed features are not listed, the vendor has every right to assume you need all features that particular brand possesses. You will no doubt pay a premium price and other vendors will be discouraged from bidding. This is also a 'lock-in situation which is prohibited.
Extending or Renewing Contract
Often, public purchasers assume that if a present contract holder is willing to renew or extend a contract, economic conditions are such that a more favorable price may be obtained. Often times, it is more 'convenient' to renew or extend a contract rather than go through the competitive bid process again. The public purchaser must determine beyond a reasonable doubt that it is feasible to renew or extend a present contract based on current market conditions and the needs of the agency.
Be Reasonable
Do not make unnecessary demands on vendors relating to delivery or service. Be flexible within the requirements of your organization in order to give the vendor a chance to be responsible and responsive to your needs.
The State Auditor's Office recently informed the Purchasing Division that its required copy of the Contract Release form (WV-39) is not necessary.
The WV-39 form required the original to be sent to the vendor and copies to be forwarded to the State Auditor's Office and the Purchasing Division. Lisa Comer of the State Auditor's Office contacted our office to explain that agencies are complying to this request; however, her office does not need these copies.
State Workers Enjoy Higher Mileage
Reimbursement for Business Travel
Effective January 1, 2000, the U.S. General Services Administration added 1.5 cents per mile to the amount federal employees are reimbursed for using their personal vehicles on official business.
Since state travel reimbursement follows federal guidelines, state employees who use their automobiles for business travel will now be reimbursed at a rate of 32.5 cents per mile. The use of courtesy vehicles will be reimbursed at a rate of .16 cents per mile.
This increase in the mileage rate was based on an annual study of the fixed and variable costs of operating an automobile conducted on behalf of the Internal Revenue Service (IRS) by an independent contractor.
The sharp increase in gasoline prices have contributed to this rise in the cost of operating an automobile.
By Dave Tincher
State Purchasing Director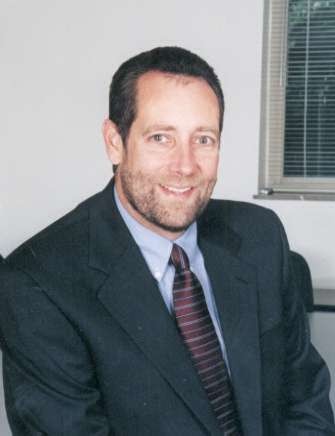 Today's technology, especially in the area of communications, has resulted in quicker, more efficient outcomes.

However, one technological advancement that we continue to improve relates to our automated telephone system (voice mail).

Several years ago, the Purchasing Division installed voice mail in order to provide more efficient service to our customers. If our staff is not available, the caller could explain his needs and when we returned the call, we could be prepared with the answer.

Recently, we enhanced our system by providing an option to speak to a live person. If we are unavailable, our message, which is updated daily, explains that our receptionist can be reached by pressing "0". Although most callers choose to leave a message on voice mail, our receptionist is available to either forward your call to another Purchasing Division employee or to reconnect you to the individual's voice mail. If the line is busy, the system will not allow a busy signal, but will forward the call directly to voice mail which now offers access to our receptionist.

Why do we continue to enhance our telephone service? Our goal is to provide the best possible service to our customers and we can only succeed in our efforts if we are accessible in answering your questions.

Due to the nature of the business, our telephone ring constantly. Vendors, state agencies, political subdivisions and the general public all need to talk to us.

We are trying to accommodate each and every caller to the best of our ability. Each call is important to us and for this reason, we are making every attempt to continue to improve our automated telephone system.




How to Fight Stress...Tips for Coping at Work

Try these ways to cope with stress before it turns into burnout:
w

Distance:
Create a mental moat around your working life, so it does not dominate your after-hours existence. A suggestion is to park further from your office to get you time to think before going home.

w

Connection: A major cause of burnout is isolation. Form supportive relationships with co-workers and have people close to whom you can talk.

w

Rewards: Work will be a grind unless you build a reward system into it. When you finish a project or do exceptionally well at a task, buy yourself something or take a day off. It will not only make you happier, but more productive.

w

Pause: It is easy to get caught up in the flow of work and become an extension of your computer. Get up from your desk periodically to stretch and take some deep breaths.

w

Exercise: A necessary part of any anti-stress regimen, a long as it is seen as a form of relaxation, not another stress inducer, is exercise.

Thinking Outside of the Jar


If you put some bees inside an open glass jar and press the bottom end toward a window, the bees will ignore the open end and fly into the window, trying to reach the outside but failing over and over until they die. On the other hand, if you put flies into the same type of jar and press the bottom against the window, they will find the open end and escape within two minutes.

The point? Don't let yourself become so focused on what is front of you that you neglect other alternatives around you.


Agenda Finalized for 2nd Annual
Vendor Purchasing Conference




Help us spread the good news about the 2nd Annual Vendor Purchasing Conference! Targeting only West Virginia vendors, this training event is scheduled for May 15-17 at Canaan Valley State Resort & Conference Center. Due to the success of last year's conference, the Purchasing Division has chosen to make this training an annual event.
The agenda has been finalized and includes several small informal workshops, general group discussions and one-on-one consultation sessions. The workshop topics are the Formal Bid Process, Introduction to State Purchasing, the Vendor's Perspective, Surfin' the Net with Purchasing, The Check's in the Mail, and Marketing to State Agencies.
A group session titled Process Improvement will be conducted with all participants to address problems or concerns which they may have on any purchasing-related matter.
Agency representatives will join the Purchasing Division to offer state businesses information necessary to be competitive in marketing to state agencies. Our guest presenters include representatives from the Division of Natural Resources, Department of Health and Human Resources, Department of Transportation, Division of Environmental Protection, Bureau of Employment Programs, WV State Police, Division of Corrections, Department of Tax and Revenue, IS&C and the State Auditor's Office.
Although registration will not begin until late March, state vendors can visit our website at http://www.state. wv.us/admin/purchase/vcreq.htm to request conference registration materials. Vendors without access to the Internet may contact Debbie Watkins [ext. 212], Kelli Doyle [ext. 249] or Diane Holley [ext. 206] by calling toll-free within West Virginia at 1-800-BIDS2WV (243-7298).
West Virginia Purchasing Bulletin Available on the State's Intranet
As a reminder to state agencies, the Purchasing Division offers every issue of the West Virginia Purchasing Bulletin on the state's Intranet. Agencies with access to the state government server can view the electronic version of this publication at http://intranet.state.wv.us.
Tips from the State Travel Management office
Fly the Healthy Skies
United Airlines representatives give this advice on having a healthier flight:
w

Drink water. Cabin air is dry, so flying dehydrates your body. Avoid coffee, alcohol, or soft drinks and order water. Sleep with a wet cloth on your face.

w

Get up, stretch, and walk around once an hour. Don't cross your legs at the knees.

w

Chew gum to clear your ear canals during takeoff and landing. Take a decongestant before your flight if you have a cold.

w

Carry your medications with you. Because you may not get your luggage immediately. Carry what you will need that day and the next.

w

Wear loose, comfortable clothing in layers. Even loosen your shoelaces. Your body temperature changes; cabin comfort fluctuates.

w

Relax. Take a small pillow from the overhead bin and stuff the pillow behind you for lower-back support.
When in Rome...

Travel consultants say international travelers should remember that:

In Finland, you never ask about a person's family or private life. Sports are usually a safe topic.

In Ghana, flowers are given only to express condolences.

In the Netherlands, punctuality is a must. Never be late.

In South Korea, men go through doors before women.




Keeping Up with Market Trends: What's New with Building Equipment?

Editor's Note: This is the final article of a three-part series on marketing trends. Our appreciation is extended to NIGP for allowing us to share this information which was originally published in the "The Public Purchaser."
---
What's new with building equipment? The industry has introduced many products that maintain the comfort and safety of a building.
w At the touch of a button, a digital room sensor with a liquid crystal display allows users to change the temperature or fan setting, select heating or cooling set-points, view room or outside air conditions and select units for display in degrees Fahrenheit or Celsius. The digital room sensors with keypad device can even be connected to a laptop to adjust conditions from a remote location. If restricted access is necessary, a password feature prevents unauthorized use. Unlike LED displays, which require scrolling through the adjustment options, the LCD provides a full screen display of every room condition and adjustment.

w If there is a fire or fume emergency, the new escape hood on the market provides at least 15 minutes of protection from carbon monoxide, smoke particles and other toxic gases. The mask comfortably slips on adults and children, even if they wear glasses, and is packaged in a portable carrying case with luminescent labeling to help locate the mask in the dark. A filter is held in place via a mask, instead of a mouthpiece, so clear and vital communication is possible.

w To protect building columns from collision damage, a new item being marketing is a column cushion. It acts as a barrier against forklifts and other vehicles in warehouses, manufacturing plants and other high-traffic areas. The highly visible, impact-resistant plastic shell is filled with pea gravel that creates a bean bag effect. This design dissipates the impact of a collision and lessens the possibility of damage.
ONE MINUTE IDEA
Three Ways to Stay Calm During Business Travel
Worries about what is happening back in the office should not distract you when traveling for business. Here are a few tips for keeping up and avoiding an overwhelming backlog of tasks when you return:
§

Empower your people. Train your staff to answer questions, make decisions, and carry out key tasks when you are gone. Start by letting them make decisions while you are just temporarily away from your desk.

§

Ask for daily updates. You do not want a constant stream of messages throughout the day, but you should monitor what is going on. Designate someone to call you at the end of each day with a quick progress report.

§

Use technology. Cell phones, pages, e-mail, electronic date-books, and all sorts of technological tools can help you stay in touch and manage your time more effectively.

Turnover Process of State Vehicles Result in Safe, Efficient Fleet

Vehicles are not meant to last forever. To ensure the safety of the state employees required to drive as part of their job, it is necessary to take vehicles off the road after serving the state for a specified amount of time.

Once a vehicle is five-years old or has 100,000 miles, it is retired to the West Virginia State Agency for Surplus Property. According to Fleet Manager Janice Boggs, the vehicle must show only normal wear and tare and be free of any accident damages.

If a vehicle is retired with damages other than normal wear and tare, West Virginia State Agency for Surplus Property notifies the Fleet Management Office who instructs the agency to have the appropriate repairs made. The lease rates continue until the repairs are complete.

Vehicles that are five-years old or with 100,000 miles must be retired to the West Virginia State Agency for Surplus Property. This requirement is for the safety of the employees driving state-owned vehicles.


VENDOR SPOTLIGHT
Meet Our West Virginia Businesses!

Each month, The Buyers Network will be familiarizing our readers with state businesses who attended our Vendor Purchasing Conference last year. We appreciated their participation in this training event.

Introducing R.D. Wilson-Sons & Co. of Clarksburg, West Virginia

R.D. Wilson-Sons & Co. offers paper products (copy, fax and computer paper), floor equipment, janitorial products, and cleaning chemicals from S.C. Johnson Wax and Spartan Chemical.

Currently doing business with state government, R.D. Wilson-Sons & Co. continues to frequently network with agency purchasers. "We are selling to the State Police and General Services Division as a direct result of the Purchasing Conference," according to Jeff Morrison, Sales Development. "The directory listing the locations, names and persons in charge which we received at the conference was very helpful."

Morrison says that he has found that face-to-face contact is the best way to sell his products to state agencies. "I have been very pleased with the reception I have received from the state purchasers with whom I have contacted," he added.

For more information on the products offered by R.D. Wilson-Sons & Co., call (304) 624-7549 or 1-800-766-4154 or e-mail Jeff Morrison at rdwilson00@aol.com.

A Living Legacy
Automated System Survives Year 2000

As expected, the TEAM automated purchasing system arrived in the Year 2000 without incident. Although we did not sit in front of a computer screen until the stroke of midnight on New Year's Eve waiting for the Y2K monster to strike, we did visit the office on January 1, 2000, to make sure there were no surprises. There were none.

As far as Y2K is concerned, the Purchasing Division began preparing years ago with the 96.01 release of the current software. At that time, our buyers began entering contracts with expiration dates greater than 01/01/00, with no problems incurred. Leaning on the side of precaution, the Division headed into the "millennium year".

What did we learn from the Year 2000 problem? The Purchasing Division learned that our legacy system was not a liability. TEAM has many years of purchasing knowledge built into it. As long as it is maintained properly, it will continue to serve the state of West Virginia well.

Another lesson learned is that we must continue to adapt when problems arise. If a computer system does not change, it dies. However, if problems are addressed and continuous improvements made, a system can meet its users' needs for years to come.

If you would like additional information concerning the TEAM purchasing system, contact our Automation Unit at 304-558-2314 or via email at the following address: team@gwmail.state.wv.us.


Q&A
Question of the Month


Does the Purchasing Division have a toll-free telephone number for vendors to use?

Yes. There is a toll-free telephone number for in-state calls only. This number is available for West Virginia vendors to contact the Purchasing Division to inquire about bidding opportunities. Please share this number with state vendors: 1-800-BIDS2WV (243-7298).
n

CARPET Statewide Contract:
Statewide contract for carpet and rugs opened on November 24 and was awarded to Family Carpet, effective 01/01/00.

n

Rental Cars: The statewide contract for rental cars was rebid, with Avis being awarded the contract for the second year.

n

Future Golf Courses: Expressions of Interest opened on November 24 to assist in a feasibility study of possible golf courses at all state parks.

n

Digital Copiers: Bids received for the new statewide digital copy machine contract were primarily from manufacturers bidding through or supported by local vendors. IS&C is assisting with the evaluation.

n

Surplus Availability: With the recent move to the Diamond Building, the Department of Health and Human Resources has disposed of a large quantity of items. Contact Surplus Property at (304) 766-2626 for more details.

A few clicks on your mouse and you could be well on the way to the riches the stock market promises. More people are buying into this belief. Here are some numbers on cyber-investing:
w

A quarter-million online trades are made daily. Online trading nearly doubled in both 1997 and 1998 and makes up about 25 percent of all retail-stock trades.

w

By the end of 1999, the number of online trading accounts on the Internet will reach more than 10 million (up from 7.5 million in 1998). By the year 2001, more than 20 million Internet trading accounts will be established.

w

The number of brokerage companies on the Internet has grown to more than 100.

w

There are nearly 10,000 sites on the Web that focuses on investing (which does not include news groups, chat sites and e-mail forums that focus on investing).

—Consumer Digest
Information and dates (as of January 16, 2000) included in this Current Statewide Contract Update are subject to change. If you need additional information, please contact the appropriate state buyer.

Contracts Awarded

Contract:

PHOTO
Description: Photography Film and Supplies
File: 31
Vendor: Camera Boutique
Effective Date: 01/15/00

Contract:

CARPET
Description: Carpet and Rugs
File: 42
Vendor: Family Carpet
Effective Date: 01/01/00

Contracts to be Bid or Under Evaluation

Contract:

IP
Description: Information Processing Equipment
File: 21
Bid Opening: 08/11/99
Under Evaluation: Yes

Contract:

DIGCOP
Description: Digital Copiers
File: 21
Bid Opening: 12/08/99
Under Evaluation: Yes

Contract:

HOUSE
Description: Housekeeping Materials
File: 22
Bid Opening: 01/05/00
Under Evaluation: Yes

Contract:

N-TIRES
Description: Tires: Auto and Equipment
File: 33
Bid Opening: 02/02/00
Under Evaluation: Yes

Contract:

A/E FILTER
Description: Filters: Oil, Air and Fuel
File: 33
Bid Opening: 01/26/00
Under Evaluation: Yes

Contract:

TAGS
Description: Identification Tags
File: 42
Bid Opening: 02/15/00
Under Evaluation: Yes

Contract:

RCYCLN
Description: Remanufacture of Laser Toner Cartridges
File: 42
Bid Opening: 02/15/00
Under Evaluation: Yes

Contract

: RIB
Description: Ribbons and Laser Toners
File: 42
Bid Opening: 02/15/00
Under Evaluation: Yes

Contracts to be Renewed

Contract:

ALUM
Description: Aluminum Coil and Flat Sheets
File: 33
Vendor: Rocal, Inc.
Effective Date: 01/01/00

Contract:

MFSVC
Description: Microfilm Services
File: 22
Vendor: WVARF
Effective Date: 01/01/00

Contract:

MOF
Description: Metal Office Furniture
File: 42
Vendor: Hon Company
Effective Date: 08/02/99

Contracts to be Reviewed

FEBRUARY

DEBT
Debt Collection Service

OSTOMY


Ostomy Products and Accessories

CATH


Catheters and Related Items

LS


Chemical Glassware

NEED/SYR


Needles and Syringes

A/E BATT


Auto and Equipment Batteries

R-SHEET


Reflective Sheeting

SWC2000


Year 2000 Readiness

FOOD


Canned Foods and Staple Groceries

CEREAL
Breakfast Foods/Cereals

FLRMAC


Floor Machines

CANLINER


Plastic Can Liners

FASTEN


Fasteners and Accessories

MARCH

TM


Travel Management Services

AUDIT


Single Audit Services

FUEL


Fuels: Motor and Heating

BARSOAP


Bar Soap

CABLE


Coaxial Cable (A)

ENVLOP


Envelopes

FINEPAP


Computer Paper

ABSORB


Liquid Spills


Purchasing Division Staff

For questions concerning these contracts listed, please contact the appropriate buyer:

File 21
Charlyn Miller
(558-0067)

File 22
Pam Jones
(558-0468)

File 31
Evan Williams
(558-2596)

File 33
John Johnston
(558-0492)

File 41
Ron Price
(558-2316)

File 42
Jim Jackson
(558-2402)

Are you unsure of certain purchasing procedures? ... Do you need to know what printing services Consolidated Publishing Facility provides? ... Do you have a question regarding travel requests? ... Would you want to know what surplus property is available? ... If you need information concerning any function within the Purchasing Division, complete the form below:



Thank You for Viewing our February Issue of The Buyers Network