The Buyers Network is Published Monthly by the Purchasing Division of the West
Virginia Department of Administration to Promote Better Value in Public Purchasing
---
Welcome to the December 2000 Issue of the The Buyers Network!
---
Articles in this Issue:
Agency Procurement Personnel Offers High Marks in Rating the 2000 Agency Purchasing Conference
New Purchasing Handbook Will Soon Become Available to State Purchasers
Director's Comments:
The Reasoning Behind our Conference Planning
Correctional Industries Reminds Agencies of its Product Exposition
What Did You Think About the Agency Purchasing Conference?
Deadlines for 2001 Offered for the West Virginia Purchasing Bulletin
Protect Yourself from Cyperfraud
Agency Feedback Assists with Request for Quotation (WV-43) Distribution Plan
Corrections Made to FY00 Statistics
Vendor Spotlight...Meet Our West Virginia Businesses!
Meet our Buying Staff...Ron Price Explains the Use of Pre-Bid Sign-in Sheets
Current Statewide Contract Update
---
Agency Procurement Personnel Offers High Marks in
Rating the 2000 Agency Purchasing Conference


The tradition continues...The 2000 Agency Purchasing Conference conducted on October 16-19 at Canaan Valley State Resort and Conference Center proved to be another success!

According to 93 (35%) conference participants who responded to the conference evaluation form, nearly 99 percent rated the overall conference either excellent or good.

Other categories also received high marks: Registration (100 percent rated either excellent or good); Length of conference (93 percent rated either excellent or good); and Conference organization (99 percent rated either excellent or good).

"After each conference our division conducts, we encourage our participants to provide us with feedback," according to Purchasing Director Dave Tincher. "It is this input from our agency purchasers that allows us continue to meet the expectations of those who attend. We take this information seriously and we do act upon the suggestions offered."

The individual workshops were also evaluated for effectiveness and organization. Those receiving 95 percent or higher of either excellent or good included:

Waste Not, Want Not...Surplus Property (100 percent)
Who Wants to Be a Millionaire (100 percent)
West Virginia Association of Rehabilitation Facilities (100 percent)
Real Property (100 percent)
Leasing Vehicles (100 percent)
State Purchasing Card (100 percent)
Odds and Ends (98 percent)
The I's Have It...Our Internet and Intranet Sites! (97 percent)

The other 13 workshops offered also received positive ratings from the respondents. The Purchasing Division extends its appreciation to all of our presenters who offered top-notch information in an interesting format.



New Purchasing Handbook Will Soon
Become Available to State Purchasers

After months of hard work, the new Purchasing Division Policies and Procedures Handbook is currently being printed.

For those individuals who attended the 2000 Agency Purchasing Conference, a draft of the proposed handbook was released. It did not include the appendices, but did offer a review of the information in the 10 sections, including general information, definitions, procurement planning, vendor registration, levels of authority, agency delegated acquisition procedures, formal acquisition procedures, special acquisitions, sole source acquisitions, and quality assurance.

The appendices were expanded from four to 12, offering more examples and detailed information.

"We took the time to examine what information we already had in the previous manual and then determined what details we needed to expand upon and the changes we needed to reflect," according to Purchasing Director Dave Tincher.

The Purchasing Division achieved this goal by soliciting help from its staff and from other agencies. A ten-member committee was formed to outline the new handbook and to offer ideas for inclusion.

The result is a 300+ page handbook filled with a variety of information to assist new and experienced agency purchasers. The handbook will be mailed to all conference participants and agency procurement officers. Additional copies may be acquired from the Purchasing Division. For additional information, contact Diane Holley (558-0661) or Debbie Watkins (558-3568).

The Reasoning Behind Our Conference Planning

By Dave Tincher
State Purchasing Director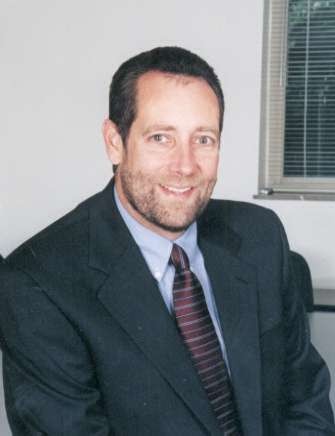 Why do we conduct the conferences the way we do? The Purchasing Division offers annual conferences for our agency purchasers in the fall and our state vendors in the spring. A tremendous amount of planning goes into conducting these training opportunities and, occasionally, we are asked why we organize them in a particular manner.

To address these questions and concerns, I would like to provide some insight behind the decisions we make.

"Why aren't the conferences located in Charleston?"

If anyone has ever tried to conduct business close to home or even in the vicinity, it is certain that little was accomplished due to interruptions. It is for this reason that we want a 'captive' audience by taking our agency purchasers or state vendors at a location away from the office so that they can and will attend more classes. It would be difficult for our own staff to not be interrupted if we conducted the conferences in Charleston. More learning occurs when the participants are not distracted by other duties and responsibilities.

"Why do the conferences last four days?"

In order to offer the necessary information, considering the variety of services which the Purchasing Division administers, two and one half days of classes are required. In the past, registration has begun on Monday, with the conference beginning early on Tuesday. The last workshop usually concludes by 12:00 noon on Thursday. Although we have made attempts to shorten the conference, it has proved to be feasibly impossible while maintaining the volume and variety of information.

"Why aren't suggestions to change accommodations (facilities) taken more quickly?"

Although conference registration begins about one month prior, the actual planning begins usually one year before the conference. For instance, the accommodations for the 2001 conference were made before the 2000 Agency Purchasing Conference. For this reason, it may take two years before some changes may be made. The Purchasing Division does, however, make changes in regard to meals, audio-visual concerns and other factors which are under our control and can be addressed more quickly.

"Why don't you have group sessions rather than the small workshop sessions?"

For every one individual who wants more sessions with the entire group, there are 20 people who express satisfaction for the smaller workshop settings. This year, the Purchasing Division attempted to conduct a question and answer session with the entire group and found that it was too large to gain appropriate input. In another smaller workshop session which offered a similar format, the results were much more positive and productive.

"Why are the conferences always at the state parks?"

The Purchasing Division is a strong advocate of utilizing the state park system for our training conferences. Because the number of participants has continued to grow, we have a limited choice as to which park to use due to the facilities' capacity. There is no greater beauty than driving to our state parks and enjoying the picturesque scenery.

Although there may be other concerns which come to mind, it is our hope that these explanations offer you a better understanding on our reasoning concerning conference planning. Our primary objective is to satisfy those in attendance and to continue to make improvements upon our past endeavors.

If you have any other questions, concerns or suggestions regarding our annual conferences, I encourage you to contact our conference coordinators, Diane Holley (558-0661 or e-mail: dholley@gwmail.state.wv.us) and Debbie Watkins (558-3568 or e-mail: dwatkins@gwmail.state.wv.us).


Correctional Industries Reminds Agencies of its Product Expo

If your calendar is not marked yet, get ready for the West Virginia Correctional Industries' Product and Service Exposition on December 6 and 7 at the West Virginia National Guard Armory in Charleston from 9:00 a.m. to 4:30 p.m.

This event will provide an excellent opportunity to learn more about the products and services offered by Correctional Industries. For more details, please call 558-6054 or 1-800-525-5381. Check it out!



What Did You Think About the Agency Purchasing Conference?


Below are a few comments offered by the participants of this year's Agency Purchasing Conference:

Your efforts toward a successful seminar are appreciated. Organization seems to be getting better.

The High-Tech Contracts workshop was a great opportunity to get detail regarding the state contracts on copiers, information processing equipment, imaging equipment and telecommunications.

The overall consensus I have of the conference from my viewpoint and others I spoke with was that it was very well presented, well planned and informative.

Excellent effort on the part of the presenters.

The Surplus Property workshop was very informative. I learned more about this program than I could have ever learned on my own.

Continue the game shows, like "Who Wants to Be a Millionaire." So much is covered in these type of classes...those little things we tend to forget.

The conference was, as usual, excellent.

I think the conference gets better every year. The presenters were much better prepared and offered more information than ever.

Every year I learn something new.

Deadlines for 2001 Offered for the West Virginia Purchasing Bulletin

The Purchasing Division staff must have ample time to properly review all incoming requisitions for accuracy and completeness prior to including the information in the West Virginia Purchasing Bulletin. Sufficient time is also needed to generate the Bulletin, review the copy for accuracy, prepare for printing, and for Correctional Industries to print and label approximately 6,500 copies.

Therefore, Purchase Requisitions (WV-35) that are required to be advertised in the West Virginia Purchasing Bulletin are to be received in the Purchasing Division at least five (5) working days prior to the "Buyer Cut Off Date" in order for that requisition to be published in the upcoming issue of the Bulletin.

The receipt of agency requisitions five working days prior to the "Buyer Cut Off Date" allows the Purchasing Division buying staff sufficient time to review the requisition, make changes to specifications (if needed), establish a bid opening date, prepare the Request for Quotation, and enter the required information into the automated purchasing system (TEAM).

Deadlines for state agencies, the Purchasing Division buying staff and administrative staff to follow when advertising requisitions in the Bulletin have been established for calendar year 2001, January through December, and are listed below.

This is a tentative schedule and may be changed for various reasons; however, every effort will be made to adhere to the deadlines set forth in this schedule.
Year 2001

Agency
Cut Off Date
Buyer
Cut Off Date

Mail Date

(Purchase Requisitions must be received in Purchasing by this date)

(Bulletin generated and sent to print on this date)
(Bulletin mailed to vendor on this date)
JANUARY

January 2
January 16
January 9 - 10:00 a.m.
January 23 - 10:00 a.m.
January 12
January 26
FEBRUARY
January 30
February 13
February 6 - 10:00 a.m.
February 20 - 10:00 a.m.
February 9
February 23
MARCH
February 27
March 13
March 6 - 10:00 a.m.
March 20 - 10:00 a.m.
March 9
March 23
APRIL
April 3
April 17
April 10 - 10:00 a.m.
April 24 - 10:00 a.m.
April 13
April 27
MAY
May 1
May 15
May 8 - 10:00 a.m.
May 22 - 10:00 a.m.
May 11
May 25
JUNE
May 29
June 12
June 5 - 10:00 a.m.
June 19 - 10:00 a.m.
June 8
June 22
JULY
July 3
July 17
July 10 - 10:00 a.m.
July 24 - 10:00 a.m.
July 13
July 27
AUGUST
July 31
August 14
August 7 - 10:00 a.m.
August 21 - 10:00 a.m.
August 10
August 24
SEPTEMBER
August 28
September 11
September 4 - 10:00 a.m.
September 18 - 10:00 a.m.
September 7
September 21
OCTOBER
September 25
October 9
October 2 - 10:00 a.m.
October 16 - 10:00 a.m.
October 5
October 19
NOVEMBER
October 23
November 6
October 30 - 10:00 a.m.
November 13 - 10:00 a.m.
November 2
November 16
DECEMBER
November 27
December 11
December 4 - 10:00 a.m.
December 18 - 10:00 a.m.
December 7
December 21

Protect Yourself from
CYBERFRAUD
More people are buying gifts online during the holiday season. But take precautions as you click and buy:
Use your credit card. It is safer than sending cash, checks or money orders. Paying with plastic gives you an accurate record of your purchases and often protects your account from fraud.
Buy from vendors you know. Order from establishments whose stores and brands you know. Also, you can generally trust more established online stores.
Check for site security. While secured servers are not foolproof, they offer more protection to you than unsecured sites. Look for a URL that starts with https or a padlock or key icon at the bottom of your browser screen. They are indications of a secured server.
Use credit cards, not debit cards. If you use a debit card, you risk getting the number stolen and, subsequently, losing money from your bank account. Remember that most credit card companies offer protection against misuse.

Agency Feedback Assists with Request
for Quotation (WV-43) Distribution Plan
We asked for your input and you gave it to us!
According to responses from agency purchasers concerning the need of the Request for Quotations (Small Purchases) form (WV-43), the majority of the respondents not only indicated that they do use this form, but most stated that they preferred a single page form made available to download from the State Employees Information Network (Intranet).
As a result, the Purchasing Division is currently revising the form to update necessary information and will soon offer it on the Intranet at http://intranet.state.wv.us/admin/purchase.
However, if agency personnel does not have access to the Intranet, they are encouraged to contact our division's webmasters, Dan Miller at 558-2315 (e-mail: team@gwmail.state.wv.us) or Diane Holley at 558-0661 (e-mail: dholley@gwmail.state.wv.us) or any of the Purchasing Division staff who will be able to print a copy and mail to the respective individual.
Thank you to those agency representatives who took the time to send e-mails on this subject. Your feedback is greatly appreciated and enables the Purchasing Division to better meet the needs of our agency purchasers!

VENDOR SPOTLIGHT: Meet Our West Virginia Businesses!
Each month, The Buyers Network familiarizes our readers with state businesses who have attended our past vendor purchasing conferences. We appreciated their participation in these training events.
---
Introducing G&G Builders of Scott Depot, West Virginia
G&G Builders of Scott Depot, West Virginia, offers general construction and design services.
Gary Young, President of G&G Builders, has participated and benefitted from the competitive bidding process. "We have had very good experience in dealing with state government," he said. "My company has built many projects, including schools, jails, lodges and offices. We primarily have dealt with the Purchasing Division, Regional Jail Authority and the School Building Authority."
Young, who attended this year's vendor conference, described this training as very informative. "We now have a better understanding of who, what and how various agencies work. The one-on-one consultation sessions were great," he said.
For more information on the services offered by G&G Builders, contact Gary Young at (304) 757-0993 or via electronic mail at ggb@newwave.net.

Corrections Made to FY00 Statistics
In the October issue of The Buyers Network, the figures of the "other agencies" category in the Agency Analysis contained an error which was corrected prior to the issuance of the Purchasing Division's 2000 Annual Report. The correct statistics for purchase order from "Other Agencies" are as follows:
| | |
| --- | --- |
| Count (number) | 644 |
| Percent (number) | 32.01% |
| Value (amount) | $70,473,095.46 |
| Percent (amount) | 15.32% |
The "Total" statistics are as follows:
| | |
| --- | --- |
| Count (number) | 2,012 |
| Percent (number) | 100.00% |
| Value (amount) | $460,095,345.71 |
| Percent (amount) | 100.00% |

Meet Our Buying Staff...
Ron Price Explains the Use of Pre-Bid Sign-in Sheets

Editor's Note: This publication will highlight each of our buying staff to provide information on the commodities and services which they procure and learn more about the person behind the desk.
---
Meet Ron Price, our Buyer Supervisor responsible for construction contracts, architectural and engineering services, reclamation, alarm and signal systems, elevator maintenance and repair, lumber and prefabricated structures.
Ron began his career with state government in 1975 when he joined the Department of Health. He later accepted a position to oversee the Revolving Fund Division of the Department of Finance and Administration until the government reorganization in August of 1990, at which time he transferred to the Purchasing Division.
When conducting a mandatory pre-bid conference, Ron stresses the importance of the sign-in sheets which all potential bidders must sign to verify their attendance. The following information should be requested on the sheet:
w

Name of person attending the pre-bid conference
w Name of the company the person is representing
w Company's address
w Company's telephone and fax numbers
Agencies must send the sign-in sheet to the appropriate Purchasing Division buyer.
Forecast of U.S. e-government spending on e-business-related hardware, software and internal and external services.
| | | | | | | | | |
| --- | --- | --- | --- | --- | --- | --- | --- | --- |
| | 1999 | 2000 | 2001 | 2002 | 2003 | 2004 | 2005 | CAGR+ |
| State and Local | $630 | $854 | $1,158 | $1,571 | $2,130 | $2,888 | $3,917 | 36% |
| Federal | 475 | 619 | 807 | 1052 | 1372 | 1789 | 2333 | 30 |
| TOTAL | 1105 | 1473 | 1965 | 2623 | 3502 | 4677 | 6250 | 33 |
Values in millions of dollars.
Source: Gartner Group (The Public Purchaser, November/December 2000, National Institute of Governmental Purchasing, Inc.)
n

Statewide Contract for Records Management Services: The statewide contract for records management services opened on September 13, with only one bid received. The evaluation committee agreed to award the contract to Archive Services, Inc., the incumbent vendor.

n

Fleet Management: Requests were received and approximately 270 vehicles will be replaced with 2001 model year vehicles. The maintenance fuel service contract with PHH expired on October 6. Currently this contract has been bid and the responses are being evaluated. PHH and Enterprise are the two bidders responding to the solicitation.

n

State Capitol Parking: Phase II of the Capitol Parking Plan is ready for implementation. This phase will include reassignment of spaces to offer employees with closer parking accommodations to their office. More information will come soon!

n

Internet Filtering Contract: The evaluation process for the request for proposals for Internet filtering services has concluded, with an award recommendation being made to Dotsafe, which offered this service free of charge.

Current Statewide Contract Update

Information and dates (as of November 15, 2000) included in this Current Statewide Contract Update are subject to change. If you need additional information, please contact the appropriate state buyer.

Contracts Awarded

Contract:

VOICEREC
Description: Voice Recording System for 911 Implementation
File: 21
Vendors: CVDS, Inc.
Effective Date: 10/15/00

Contract:

N-TIRES
Description: Auto and Equipment Tires
File: 33
Vendors: Goodyear, Inc.
Effective Date: 10/15/00

Contract:

MV
Description: Motor Vehicles
File: 33
Vendors: Various Vendors
Effective Date: 11/01/00

Contract:

PC
Description: Police Cruisers
File: 33
Vendors: Various Vendors
Effective Date: 11/01/00

Contracts to be Bid or Under Evaluation

Contract:

DEBT
Description: Debt Collection
File: 31
Bid Opening: 07/11/00
Under Evaluation: Yes

Contract:

HDTOOL
Description: Handtools
File: 22
Bid Opening: 11/08/00
Under Evaluation: Yes

Contract:

FLOORPAD
Description: Floor Buffing Pads
File: 22
Bid Opening: 12/06/00
Under Evaluation: To Open

Contract:

DRESS
Description: Dressings
File: 31
Bid Opening: 09/19/00
Under Evaluation: Yes

Contract:

IV/SOL
Description: I.V. Solutions and Accessories
File: 31
Bid Opening:09/19/00
Under Evaluation: Yes

Contracts to be Renewed

Contract:

DISKETTE
Description: Computer Diskettes
File: 21
Vendor: Athana International
Effective Date: 11/01/00

Contract:

DICT
Description: Dictating Equipment
File: 21
Vendor: Dictaphone
Effective Date: 12/01/00

Contract:

ROOMS
Description: Hotel Rooms
File: 22
Vendor: Holiday Inn - Civic Center
Effective Date: 12/01/00

Contract:

LAWN
Description: Lawn Maintenance Equipment
File: 22
Vendor: Crede Tractor Sales
Effective Date: 02/01/01

Contract:

LS
Description: Glassware/Chemical
File: 31
Vendor: VWR Scientific
Effective Date: 05/15/00

Contracts to be Reviewed

DECEMBER

IP TEMP


Temporary Personnel - Information Processing

SOAP


Liquid Soap and Dispensers

R-TIRES
Retread Tires

WELD
Welding Supplies

BEDDING
Mattresses, Box Springs and Pillows

RIB
Ribbons and Laser Toners

LIGHT
Lighting; Bulbs

JANUARY

DATA


Key Punch Services

EDMS


Electronic Document Management System

DFS
Disposable Food Service

CONKIT
Condiment Kits


Purchasing Division Staff

For questions concerning these contracts listed, please contact the appropriate buyer:

File 21
Charlyn Miller
(558-0067)

File 22
Pam Jones
(558-0468)

File 31
Evan Williams
(558-2596)

File 33
John Johnston
(558-0492)

File 41
Ron Price
(558-2316)

File 42
Jim Jackson
(558-2402)

Are you unsure of certain purchasing procedures? ... Do you need to know what printing services Consolidated Publishing Facility provides? ... Do you have a question regarding travel requests? ... Would you want to know what surplus property is available? ... If you need information concerning any function within the Purchasing Division, complete the form below:



Thank You for Viewing our December 2000 Issue of The Buyers Network