The Buyers Network is Published Monthly by the
Purchasing Division of the West Virginia Department of
Administration to Promote Better Value in Public Purchasing
---
Welcome to the January 1999 Issue
of the The Buyers Network!
---
Articles in this Issue:

Preparation Begins for the Construction of the State Capitol Parking Garage

Fall Conference Evaluation Shows Positive Response to Effort

The Director's Comments: It's a New Year...Let's Make Some Resolutions to Keep

Survival Techniques for Parking Lots

Change of Address for Auditor's Bid Receipt & Review

Training and Products Show on OFFICE98 Statewide Contract Scheduled to Educate Users

Information on our Website

NIGP Elects New Chapter Officers

Tips from the State Travel Management Office Helping Us Make Better, More Informed Decisions

Postage Stamps Plan to Increase

State Exceeds 1997's Job Growth Totals

Current Statewide Contract Update

Just Ask Us!

---
Parking Spaces Temporarily Reassigned
Preparation Begins for the Construction
of the State Capitol Parking Garage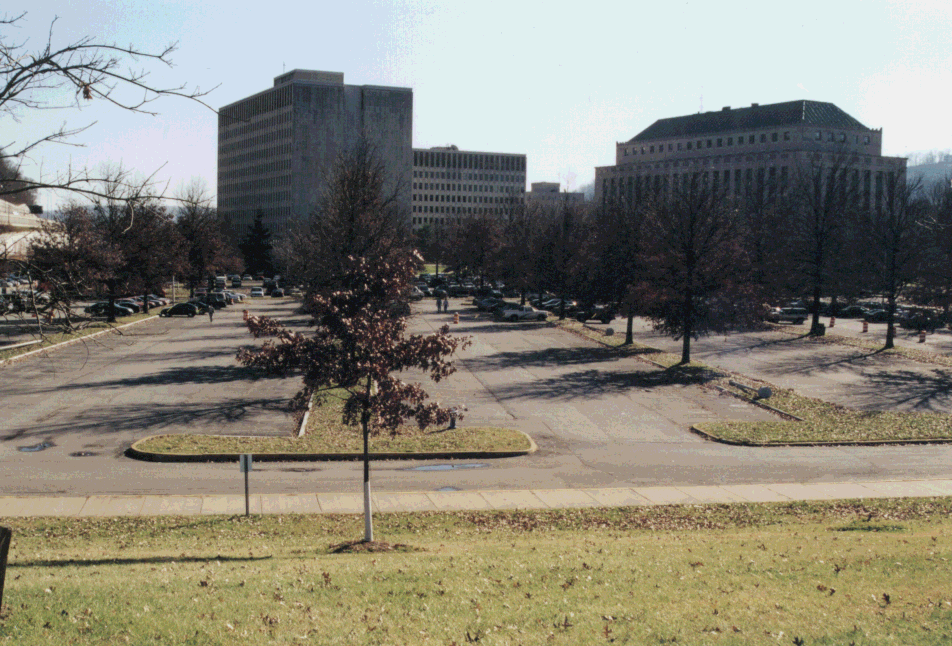 May the construction begin! Effective November 30th, nearly 235 parking spaces at the State Capitol Complex were reassigned in preparation of the parking garage, which is expected to take approximately one year to complete.
Those state employees whose spaces were affected have been temporarily moved to one of four locations: Sydney Street lot, Greenbrier Street, the Governor's Drive,and the Laidley Field lot. The parking lot on Sydney Street, which is adjacent to the Laidley field lot, was recently paved to accommodate 107 vehicles during this transition.
Another change is expected in the spring of 1999. Beginning March 29 through June 30, the area within the Cultural Center lot will be redesigned for a bus turnaround, and visitor parking will be directed to Laidley Field. Although public parking spaces adjacent to the Cultural Center will be permanently eliminated, additional meters on Greenbrier Street and the new parking garage will more than accommodate the overflow, according to a memorandum issued by Cabinet Secretary Joseph Markus of the Department of Administration.
The Capitol parking garage will be located at the northwest corner of the Division of Motor Vehicles' parking lot adjacent to Piedmont Road near the Greenbrier street overpass. The Carlton Company of Charleston was awarded the $5.6 million contract to build the facility.
The responsibility of parking at the State Capitol Complex falls under the jurisdiction of the Purchasing Division of the Department of Administration.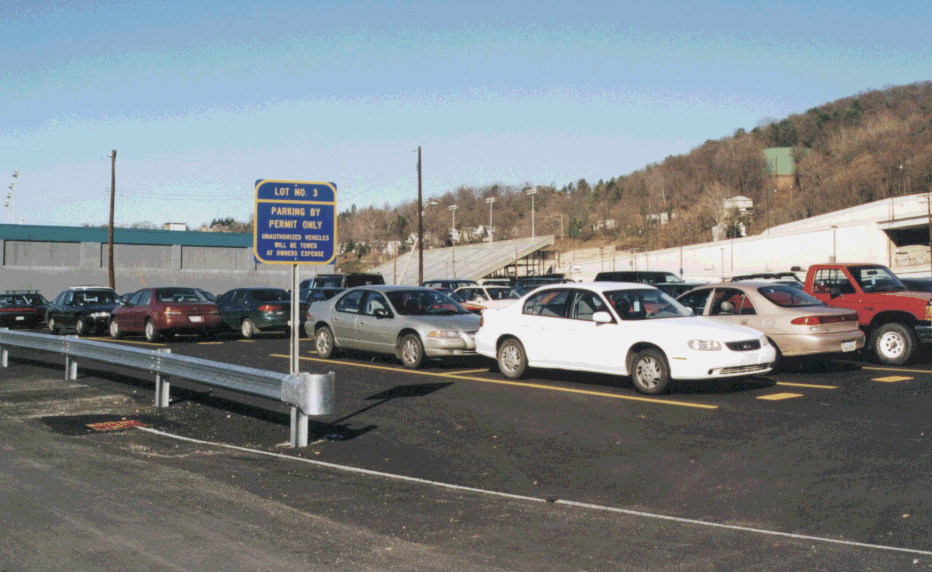 "When the construction is complete, the temporary spaces will be reassigned," according to Janice Boggs, manager of State Capitol Complex Parking. "It is the goal of the Purchasing Division to serve the parking patrons to the best of our ability and provide the most convenient service."
Boggs explained that this transitional phase of development is imperative to the improvement of parking services at the State Capitol Complex. The monthly parking fee will continue to be collected during the construction.

Fall Conference Evaluation Shows
Positive Response to Effort
Training programs are only as good as the participants perceive it to be. That's why feedback is extremely important.
Did the smile on those people's face who sat in the front row of a workshop indicate that they were pleased with the information offered, they understood the information, they were so bored that they were daydreaming about something else, or, last but not least, they hoped that by smiling that you will finally STOP talking.
To determine how our participants responded to our 1998 Fall Purchasing Conference conducted in late October at Canaan Valley State Resort & Conference Center, we simply asked them. Evaluation forms offered an opportunity to rate various aspects of the conference as well as each individual workshop.
Of the 180 conference participants, 84 (47%) responded by completing the evaluation form. Most of the responses showed similar satisfaction levels to those of the spring conference held in May of 1998.
The reservation process (by Canaan Valley), the conference registration (offered by the Purchasing Division), and the organization of the conference slightly increased.
The accommodations (of Canaan Valley), the number of days of the conference, the Solution Center (which offers demonstrations of the TEAM automated system and of the Internet), and the overall conference rating slightly decreased. The rating of the guest speaker remained the same. John Gunter, a motivational speaker from Indiana, entertained the group after the conference banquet.
The workshops also received very positive comments. Those workshops receiving the highest ratings (excellent and good ratings of 95% or more) included Purchasing Jeopardy, State Leasing, CPF, Information Technology, Fixed Assets, Vendor Registration and the West Virginia Association of Rehabilitative Facilities.
"This feedback is extremely important to us," according to Purchasing Director Dave Tincher. "We will use this information when we begin planning our next training effort." The next agency purchasing conference has been scheduled for September 27-30, 1999.

The Director's Comments
It's a New year...Let's Make Some Resolutions to Keep
By Dave Tincher
Purchasing Director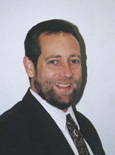 Making resolutions is just part of welcoming in the new year. Of course, we often make promises to ourselves which we tend to break. But this year, let's try to make some professional resolutions that we plan to keep.

Topping our list, let's resolve to take that extra effort to seek competition in every purchase we make, keeping in mind that quality is equally necessary.

We must also promise to continue to improve our skills and knowledge of public procurement. Training is vital as is an on-going understanding of the commodities and services we use and the market fluctuations of those purchases. The Purchasing Division continues to offer agency procurement officers and their support staff with opportunities to expand their knowledge of the procedures and guidelines by which they must follow.

Our ethical foundation must continue to be strong and stable. In our positions, we may encounter individuals and situations which may test its strength and how we perform our jobs. May we explain to those who attempt to alter our ethical nature that we don't do business that way in our state government.

Finally, let us strive to maintain the cooperative relationships which we have developed and maintained throughout the years between state agencies and the Purchasing Division. Also, I ask that you continue to provide us with feedback as to how we are doing. Working together to enhance the purchasing process just makes good sense.

These New Year's resolutions focus on necessities: competition, professional development, ethics and networking. May you have a happy and prosperous New Year!

With all the talk about the construction of the State Capitol parking garage, this tidbit of information is quite appropriate.

The insurer ITT Hartford Group says parking lot accidents account for a high number of claims. One problem is that drivers do not consider navigating the lot to be real driving. Rules are often not posted, and no one is sure who has the right of way.

It is suggested that drivers think 'school zone' in a parking lot. Conditions are similar. People may dart out unexpectedly, pedestrians wander about. Other advice includes:
w slowing down or stopping at aisle intersections;

w obey rules and customs of the lot;

w looking for clues (such as brake lights or exhaust); and,

w turning the radio off and open the window to hear other cars and people.
The bottom line is take caution. When driving through the parking lots within the State Capitol Complex or at other locations, keep your eyes and ears open. Safety first!

The State Auditor's Office has moved its Bid Receipt and Review to the second floor of the west wing of the State Capitol Building in Room W-212 .

Please make note of this change of address.

January 15th...Mark Your Calendars!
Training and Products Show on OFFICE98 Statewide Contract Scheduled to Educate Users

You've probably already heard about it...The word is out!

A new statewide contract offering office supplies at substantially low discounted prices was awarded to Boise Cascade in the fall. This award marked a definite change to how state agency procurement officers acquire such items as pens, staplers, and paper clips.

But, something you may not have heard about is a training session which Boise Cascade has coordinated for this month. With a goal to better educate the users of this contract and to answer any questions, Boise Cascade has scheduled a training workshop and products trade show for Friday, January 15th from 10:00 a.m. to 2:00 p.m. in conference room C in the Capitol Training Center (Building 7).

"I'm excited about serving my state by providing office supplies to state agencies," according to John Hoover, account representative for Boise Cascade. "This is a big change in how the state does business."

In the past, state agencies were required to purchase office supplies through the Central Stockroom under the Purchasing Division. Although the stockroom will continue to offer paper, forms and other items, most of the general office supplies are now required to be purchased through this statewide contract.

Hoover explained that most state agencies who had purchased through local office supply companies received from 0 to 20 percent discount; however, using this statewide contract, their savings are a minimum of 35 percent and could reach as high as 63 percent. "We are wanting to offer a wide range of products, more timely service, and easier ordering processes with excellent pricing," he said.

This training will focus on many facets of the contract, including ordering procedures, invoicing and shipping. Again, Boise Cascade representatives will be available to answer any concerns in regard to this contract. The 1999 sales catalog and net prices will also be offered to those attending, with a special twist.

"We are encouraging those who come to bring any old office supply catalogs. In return, they will receive an entry form for door prizes which will be drawn each hour," he said. Hoover, along with account representative Don Jones of Boise Cascade, will join nearly 25 other manufacturer representatives who will be demonstrating their new product lines.

Interested?...What do you need to do to attend?

It's simple. Just come to the State Capitol Training Center (conference C) between 10:00 a.m. and 2:00 p.m. No pre-registration is required and refreshments will be served. "We are wanting the attendance to be so good that another session is required," Hoover said. "Any user of office supplies is welcome."

The most recent changes made to the Agency Purchasing Manual are now available on the Purchasing Division's website.

In October, several changes were made to the Agency Purchasing Manual, including exemptions to the purchasing process, the formal bid process, and the printing function (Consolidated Publishing Facility and Prison Industries). These changes were distributed to all agency procurement officers and were incorporated in the Agency Purchasing Manual, which was offered to participants at the fall conference.

To access the online manual, simply access our website at www.state. wv.us/admin/purchase. At the bottom of the homepage, a hotlink indicating that the manual is available will directly connect you to this site. Or, you may access it directly at www.state.wv.us/admin/purchase/MANUAL/Purcon.htm.

The Purchasing Division continues to update its site to offer current and accurate information to our customers. If you have a question or suggestion regarding our website, please contact our webmasters, Dan Miller (telephone: 558-2314 or e-mail: team@gwmail.state.wv.us) or Diane Holley (telephone: 558-0661 or e-mail: dholley@gwmail.state.wv.us).

Information on our Website

Editor's Note: Each month, the Purchasing Division's website will be highlighted to keep our readers better informed on information which may be accessed online. Questions relating to our website may be directed to our webmasters, Dan Miller (558-2314 or email:team@gwmail.state.wv.us) and Diane Holley (558-0661 or email:dholley@gwmail.state.wv.us).

How can I find information regarding a certain purchasing-related issue? A good useful resource on the Purchasing Division's website is navagating through the back issues of the online Buyers Network issues. You can search all issues dated since February 1997 by clicking on the search key at the bottom of most pages on our site. It appears like this: [SEARCH]. At this point, you must enter a keyword, such as "parking garage". All information which has been published, not only on the online Buyers Network issues but on any page on the state's Internet server, can be accessed using this function.

At the December 2nd meeting of the West Virginia Chapter of the National Institute of Governmental Purchasing (NIGP), an election of officers was held. As a result, let us welcome the new leadership of our NIGP chapter:

President
Curt Curtiss, Purchasing Division

Vice President
Susie Teel, DHHR

Secretary
Debbie Watkins, Purchasing Division

Treasurer
Bob Bragg, Division of Highways

If you would like more information about NIGP, please contact Curt Curtiss at (304) 558-7838.

Tips from the State Travel Management Office


Travel with Two Bags or Less

Most experienced travelers take only what they can carry. They arrive shortly before their flight and escape faster from the airport. How do they do it?

Make a list of the clothes needed. Save time by having a prepacked toiletry kit if you travel often. Stock the kit with trial-size toiletries. Coordinate colors of clothes so you can mix and match.

For a night or two, skip the garment bag. For informal trips, consider a duffle bag and choose clothing in fabrics that don't wrinkle easily.

Recheck Sold-Out Flights, Hotels

Reservations are constantly made and canceled, so by calling a hotel or an airline the next day or hour, you might get the seat or room you want. Hotels hold reservations until six p.m. Check-ing back shortly after six is the best time.

It is important to remember that airlines will hold reservations until midnight, so call back right after the clock strikes twelve.

And the Survey Says...

A survey of 600 U.S. travelers reported by David Brinkley shows that the favorite destinations in order of preference was the following: Canada, the Bahamas, England, Australia, and Costa Rica, all primarily English-speaking countries, except for Costa Rica. The favorite vacation activity of those interviewed was dining.




Automation:
Helping Us Make Better, More Informed Decisions

By Dan Miller
Automation Manager

To be or not to be?

William Shakespeare was right. One of the biggest problem we face as human beings is making decisions. If you disagree, just ask a doctor whose job is to separate a pair of adjoined twins who share only one heart, or anyone who has ever had to check a loved one into a nursing home.

In fact, these examples pale in comparison to the decisions some people have to make. Imagine if it were your responsibility to use a nuclear weapon. How would you know for sure you were making the right choice?

In the past, humans have relied on faith, intuition, or simply "common sense" to aid in the decision-making process. Of course, these are (and will continue to be) important indicators, but they are increasingly frail. At the same time, the consequences of our decisions are becoming increasingly grave. Consider these lyrics from a Monkees song, "Today, there is no day or night; today, there is no black or white, only shades of gray". Are these not true words for our times?

So, what are people doing? How are they getting by? The answer is they are turning to computers—hardware, software, and other technology — to help them make better, more informed decisions. In the purchasing world, we too can make better decisions using technology which is ready and available to us. We have automated systems and the Internet. We have spreadsheet programs and graph-making tools, but too often we let them go unutilized. We either do not have the time or we are waiting for someone to come by to train us. Is that the right thing to do when so much is riding on our decisions? We are beginning a new year and, in the near future, an new millennium. If you are trying to decide upon a good resolution to make, how about doing ten percent (10%) more with your computer? Or better yet, twenty percent (20%)?

Another option is to take the time to register for training on the TEAM automated purchasing system. The schedule for general inquiry classes was printed in last month's issue of The Buyers Network. If you don't have your copy at hand, remember to check online at our website at www.state.wv.us/admin/purchase.

To log on or not to log on?

That is the question!

As of January 10, 1999, the cost of mailing letters will be increased. First-class letters will raise one penny to 33 cents for the first ounce, but the rate for each additional ounce will be reduced from the current 23 cents to 22 cents.

There will be no increase in the price of a 20 cent first-class postcard. Special services costs will be as follows:

Registered $6.00
Certified Mail $1.40
Return Receipts $1.25
Flat rates for Priority Mail weighing up to five pounds are:
Not over two pounds $3.20
Not over three pounds $4.30
Not over four pounds $5.40
Not over five pounds $6.50

Gov. Cecil H. Underwood recently announced that the WV Development Office this year has exceeded the state's 1997 job creation and investment totals.

The total for job creation in 1998 stands at 9,696. The 1997 year-end total was 9,613. Investment during 1998 totals $1.209 billion. In 1997, investments totaled $1.036 billion.

"This report confirms that our economic development efforts are moving in the right direction," Gov. Underwood said.

Information and dates (as December 16, 1998) included in this Current Statewide Contract Update are subject to change. If you need additional information, please contact the appropriate state buyer.

Contracts Awarded

Contract:

PHOTO
Description: Photography Film and Supplies
File: 31
Vendor: Fuller & d'Albert (Polaroid), Valley LithoSupply (Kodak)
Effective Date: 12/01/98

Contracts to be Bid or Under Evaluation

Contract:

LWN-MTN
Description: Lawn Maintenance Equipment
File: 22
Bid Opening: 12/09/98
Under Evaluation: Yes

Contract:

TCONES
Description: Traffic Cones & Flags
File: 22
Bid Opening: 12/09/98
Under Evaluation: Yes

Contract:

SAFETY
Description: Safety Equipment
File: 22
Bid Opening: 12/09/98
Under Evaluation: Yes

Contract:

SAN-PAP
Description: Sanitary Paper Supplies
File: 22
Bid Opening: 01/20/99
Under Evaluation: To Open

Contract:

FASTEN
Description: Fasteners and Accessories
File: 22
Bid Opening: 03/01/99
Under Evaluation: To Open

Contract:

MED/SUR
Description: Medical and Surgical Supplies
File: 31
Bid Opening: 10/21/98
Under Evaluation: Yes

Contract:

C-PIPE
Description: Corrugated Pipe
File: 33
Bid Opening: 11/18/98
Under Evaluation: Yes

Contract:

R-TIRES
Description: Retread Tires
File: 33
Bid Opening: 12/16/98
Under Evaluation: Yes

Contract:

PAINT
Description: Paint and Supplies
File: 42
Bid Opening: 01/27/99
Under Evaluation: To Open

Contract:

LABELS
Description: Computer Pin-Fed Labels
File: 42
Bid Opening: 12/09/98
Under Evaluation: Yes

Contract:

TAGS
Description: Identification Tags
File: 42
Bid Opening: 12/09/98
Under Evaluation: Yes

Contract:

RCYLTN
Description: Remanufacure of Laser Toner Cartridges
File: 42
Bid Opening: 01/27/99
Under Evaluation: To Open

Contract:

SYSFURN
Description: Modular Systems Furniture
File: 42
Bid Opening: 12/09/98
Under Evaluation: Yes

Contracts to be Renewed

Contract:

FLOORPAD
Description: Floor Buffing Pads
File: 22
Vendor: Unisource
Expiration Date: 12/31/99

Contract:

MF-SVC
Description: Microfilming Services
File: 22
Vendor: WVARF
Expiration Date: 12/31/99

Contracts to be Reviewed

JANUARY

DATA


Key Punch Services

FUEL


Fuels: Motor and Heating

FASTEN
Fasteners and Accessories

DFS


Disposable Food Services

FLR-MAC


Floor Machines

THERM


Electronic Thermometers


FEBRUARY

FLR-MAC


Floor Machines

CANLINER


Plastic Can Liners

PRESORT


Bulk Mail Handling

FOOD


Canned Foods and Staple Groceries

RIB


Ribbons and Laser Toners

DUP


Digital Duplicators

DEBT


Debt Collection Services

NEED/SYR


Needles and Syringes

2000


Year 2000 Readiness

A/E BATT
Auto and Equipment Batteries

Purchasing Division Staff

For questions concerning these contracts listed, please contact the appropriate buyer:

File 21
Pam Jones
(558-0067)

File 22
Jim Jackson
(558-0468)

File 31
Charlyn Miller
(558-2596)

File 33
Ron Price
(558-0492)

File 41
Evan Williams
(558-2316)

File 42
John Johnston
(558-2402)

Are you unsure of certain purchasing procedures? ... Do you need to know what printing services Consolidated Publishing Facility provides? ... Do you have a question regarding travel requests? ... Would you want to know what surplus property is available? ... If you need information concerning any function within the Purchasing Division, complete the form below:



Thank You for Viewing our January 1999 Online Issue of
The Buyers Network. Please Visit Us Again Soon!