The Buyers Network is Published Monthly by the
Purchasing Division of the West Virginia Department of
Administration to Promote Better Value in Public Purchasing
---
Welcome to the February 1999 Issue
of the The Buyers Network!
---
Articles in this Issue:

Change in Commodity Responsibilities and Reporting Structure Implemented

State Purchasing Card Program Increases Usage

The Director's Comments: What's Going on with the Central Stockroom?

Surplus Property Program: Have You Updated Your Eligibility?

Central Stockroom Hopes to Deplete Certain Inventory from their Shelves

Federal Changes Affect State Travel Reimbursement

The Travel Bag: Tips from the State Travel Management Office

Boise Cascade Postpones Training Due to Weather

MONEYWISE...Tips for the Thrifty

The Travel Bag: Tips from the State Travel Management Office

Vendor Conference Plans on Schedule

Introducing...NIGP's New Chapter Officers

Governor Offers Final State of the State Address of the Century

A Guide to Our Website

Sheltered Workshops Provide Valuable Services to Agencies

Paying for Manuals with the P-Card Winter Driving Tips

Current Statewide Contract Update

Just Ask Us!

---
Purchasing Buyers Broaden their Focus
Change in Commodity Responsibilities and
Reporting Structure Implemented

The Acquisition & Contract Administration Section recently underwent a change in commodity assignments and reporting structure within their buying staff. The new structure offers a team approach to responding to requisitions from state agencies.

A rotation in the product and service assignment handled by the Purchasing Division occurred to challenge the buying staff with different markets to monitor. A similar switch of commodity assignments was implemented in 1997 with three of the state buyers.

"Changing the products and services which the individual buyers handle is productive to do periodically," according to Purchasing Director Dave Tincher. "It offers an opportunity to explore different markets, resulting in a more realistic understanding of the economy."

Two teams, led by Buyer Supervisors Ron Price and Evan Williams, will handle the requisitions processed by the Purchasing Division. Although the senior buyers and buyers will have their specialized focus, the assignment of processing requisitions will also take in consideration the workload of each buyer. Therefore, a buyer who has a focus in one area may be assigned a requisition that relates to another product usually handled by another team buyer.

"This team concept reinforces the importance of cross training our processes," Tincher said. Below details the teams and each buyer's special focus:

TEAM ONE


Ron Price, Team Leader

Buying Staff
Pam Jones, Senior Buyer
Charlyn Miller, Senior Buyer
John Johnston, Buyer

Support Staff
Willadean Fisher, Purchasing Assistant
Vacant, Office Assistant

Commodities/Services

Ron Price: Commodities and services include...alarm systems, architect and engineering services, construction, elevator maintenance and repair, lumber, prefabricated structures (buildings, bridges, etc.), reclamation, refrigeration, air conditioning.

Pam Jones: Commodities and services include...agriculture, building materials, business services, cleaning equipment, hand tools, hardware, laundry equipment, promotional, and service/trade equipment.

Charlyn Miller: Commodities and services include...communication equipment, data processing, microfilm/audio visual equipment, and office machines (data processing only).

John Johnston: Commodities and services include...aircraft, ammunition, automobiles, construction and materials (Division of Highways), maintenance (asphalt, hot laid bituminous, ready mix concrete), engine parts, fuels, lubricants, oils, prefabricated metal, signs and posts, tires, and weapons.

TEAM TWO


Evan Williams, Team Leader

Buying Staff
Jim Jackson, Senior Buyer

Support Staff
Nancy Love, Purchasing Assistant
Vacant, Office Assistant

Commodities/Services

Evan Williams: Commodities and services include...credit cards, debt collection, drugs, electric cable, lab equipment, medical/surgical supplies, personal care, photographic equipment/supplies, professional services, training aids, and x-ray film/supplies.

Jim Jackson: Commodities and services include...bindery, books/maps, paints, clothing, engineering supplies, envelopes, food, graphic art supplies, office/household/commercial furniture, labels, lighting, office machines, and printing.


PROGRAM UPDATE
State Purchasing Card Program Increases Usage

When the State Purchasing Card Program was introduced in 1996, state procurement officers and potential users considered the concept of using plastic to purchase government goods and service as innovative...but today, it is simply considered doing business.

During the month of December, over $4 million in goods were purchased using this program. With state agencies performing 23,700 transactions with the Purchasing Card, the average transaction amount for that month was $167. Using some simple mathematics, the average dollars per business day (20 in the month of December) was $200,000 per day.

The Purchasing Division is pleased to announce that a regular training session will be conducted in the Purchasing Division Conference room the last Friday of every month at 1:00 p.m., beginning January 29th. The training will be offered free of charge by the staff members of the Purchasing Division, the Information Services & Communication (IS&C) Division, and the State Auditor's Office.

To register for these training sessions, please contact Sue Smith at 558-2306 at least three working days in advance of the training.


The Director's Comments
What's Going on with the Central Stockroom?

By Dave Tincher
Purchasing Director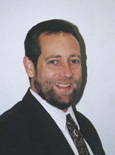 Since the new statewide contract for office supplies (OFFICE98) went into effect last fall, some agencies may have been confused as to the role of the Central Stockroom.
In an article in this issue of The Buyers Network (on this page), we explain the types of supplies which the stockroom will continue to offer. There are also supplies currently available which the stockroom is attempting to deplete from their inventory.
The reason for creating a statewide contract for office supplies rather than to maintain the stockroom for general office supplies was primarily cost, timeliness and selection. A statewide contract enables a vendor to be responsible for offering state agencies a wider variety of items at a high percentage discount, more competitive prices, with a quick (48 hours) turnaround time.
Boise Cascade, the OFFICE98 vendor, is working closely with agencies to meet their needs. They have offered catalogs which illustrate the various products as well as pricing information.
If you have not received a catalog or have questions regarding available products, contact Boise Cascade's toll-free customer service telephone number at 1-877-252-2605.
Surplus Property Program
Have You Updated Your Eligibility Application?
Have you updated your Application for Eligibility with the West Virginia State Agency for Surplus Property recently? What are you waiting for? Just think of all the savings your missing out on.
In order to acquire state or federal property through the Surplus Property Program, an agency or organization must have a current application on file. Participants of the program are required to update their application every three years or when a change occurs in their executive officer.
For more details on the eligibility requirements for the Surplus Property Program, please contact Jennifer Lovejoy at (304) 766-2626.
Central Stockroom Hopes to Deplete
Certain Inventory from their Shelves
The Central Stockroom which state agencies have come to depend upon for office supplies, certain envelopes, calendars and paper is now directing its efforts at a more targeted inventory.
According to Chuck Loughner, Storekeeper for the Central Stockroom, their inventory will consist primarily of paper (copy and letterhead), interdepartmental pink, confidential, and 10" x 13" envelopes, storage boxes, and pre-printed forms.
In attempt to deplete their current stock of office supplies, Loughner wants to get the word out that a variety of items are still available to state agencies. The types of items vary; however, some of the products currently in stock include:
§ Chalk
§ Erasers
§ Folders
§ Hanging Box Bottom Folders
§ Laser Labels (4 sizes)
§ Legal Pads
§ Legal Pad Covers
§ Markers
§ Pencils
§ Pens
§ Post-It Notes
§ Post-It Flags
Loughner advises state agencies to contact the Central Stockroom with specific requests. Their telephone number is (304) 558-3636. For prices, please refer to the Central Stockroom catalog.
Travel reimbursement has recently changed, according to State Travel Manager Catherine DeMarco.
Effective January 1, 1999, new federal per diem rates were introduced. "In most cases, the rate increased, which will be good news to state employees who travel for business purposes," DeMarco said.
Rates for West Virginia also increased. The state's standard rate was previously $30, with the exception of Wheeling, which was $34. However, the new rate for West Virginia cities is $34, with the exception of Charleston, which increased to $38. To find out the federal per diem rates for other cities in the Continental United States, check out the State Travel Management Office's website at www.state.wv.us/admin/purchase/tm1.htm.
Another change that will affect travel reimbursement this year relates to mileage. Effective April 1, 1999, the new business standard mileage rate for employees who drive their personal cars for work purposes will be 31 cents, down from 32 cents in 1998.
This reduction in the mileage rate was based on an annual study of the fixed and variable costs of operating an automobile conducted on behalf of the Internal Revenue Service by an independent contractor. A decline in gasoline prices and in the depreciation rates of automobiles have contributed to a decline in the costs of operating a vehicle. In addition, the new rate recognizes thirty-year lows in inflation.
The 1998 mileage rate of 32 cents per mile continues to apply with respect to mileage allowances paid to an employee before April 1, 1999, for transportation expenses paid or incurred before that date.
Questions regarding these changes should be directed to Catherine DeMarco at (304) 558-2613.

THE TRAVEL BAG:
Tips from the State Travel Management Office

Fighting "First-Night" Effect
Travel stress often causes sleeplessness. The "first-night" effect occurs when trying to sleep in a new or unfamiliar environment. To calm such stress, bring something from home, like a family pictures or a favorite pillow. Check your room for sleep disrupters like light, noise, and temperature. Try to get those factors under control before going to bed.
Taxi Tips for Travlers
When on business travel, many of us must use taxi cabs as a source of transportation. The head of security for Royal Caribbean International cautions:
w

Negotiate the price of your ride before entering the taxi;
w Never take unauthorized taxi cabs;
w Make sure the cab is licensed, and jot down the license number in case you would experience any problem.
Due to inclement weather which hit the Ohio region, Boise Cascade, the vendor for the OFFICE98 statewide contract, cancelled its training workshop and product trade show in January.

Most of the manufacturer's representatives who were scheduled to demonstrate their product lines were unable to travel due to icy road conditions. However, this event is currently being planned for the spring.

More details will be provided to agencies once plans are confirmed. Boise Cascade apologizes for any inconvience this cancellation imposed.

WISE...Tips for the Thrifty


Reuse is on the Rise

Rather than throwing out the old to make room for the new, people are taking used but usable items to resale shops. Whether they sell them or make them a contribution, it's good for the landfill, the ecology, and shoppers' pocketbooks.

Is it a bargain? You'll be surprised at what you can find when you look for used furniture, appliances, clothes for children, kitchen items and toys, according to One Man's Trash newsletter.

Plans for the 1999 Vendor Purchasing Conference are progressing. West Virginia vendors will have the opportunity at Canaan Valley State Resort & Conference Center on May 17-19 to learn more about business opportunities with the state of West Virginia.

The agenda has not been finalized; however, along with the Purchasing Division staff, several agency procurement officers will be asked to assist in offering workshops and providing one-on-one consultation with the participating vendors.

More details will be reported soon on this vendor purchasing conference.


Introducing...NIGP's New Chapter Officers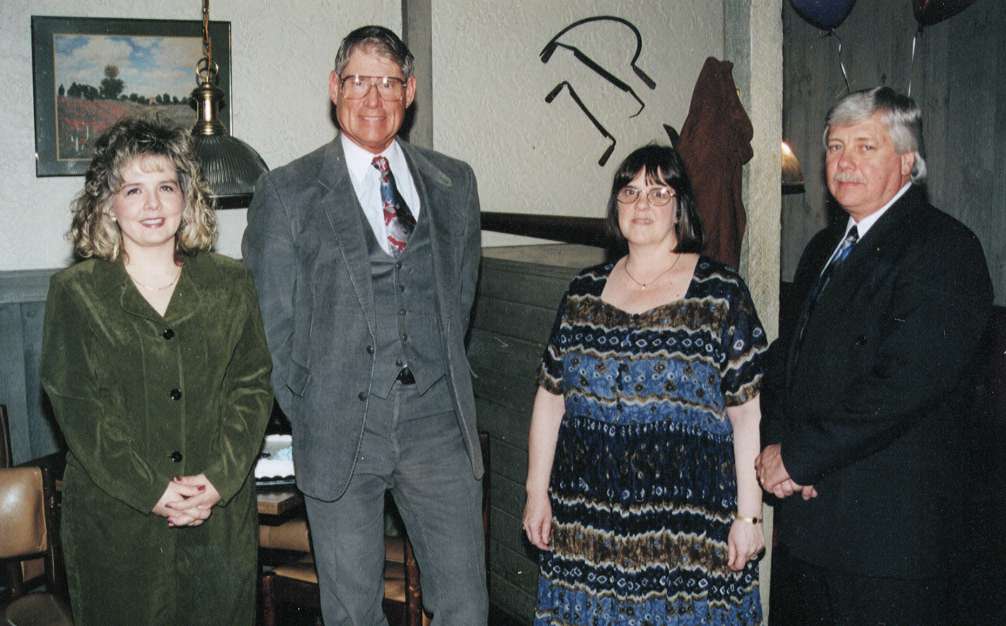 Pictured are the new officers of the West Virginia Chapter of the National Institute of Governmental Purchasing: (l-r) Debbie Watkins, Secretary; Bob Bragg, Treasurer; Susie Teel, Vice-President; and Curt Curtiss, President. For more information about NIGP, please contact Curt Curtiss at (304) 558-7838.

Gov. Cecil H. Underwood Offers the Final
State of the State Address of the Century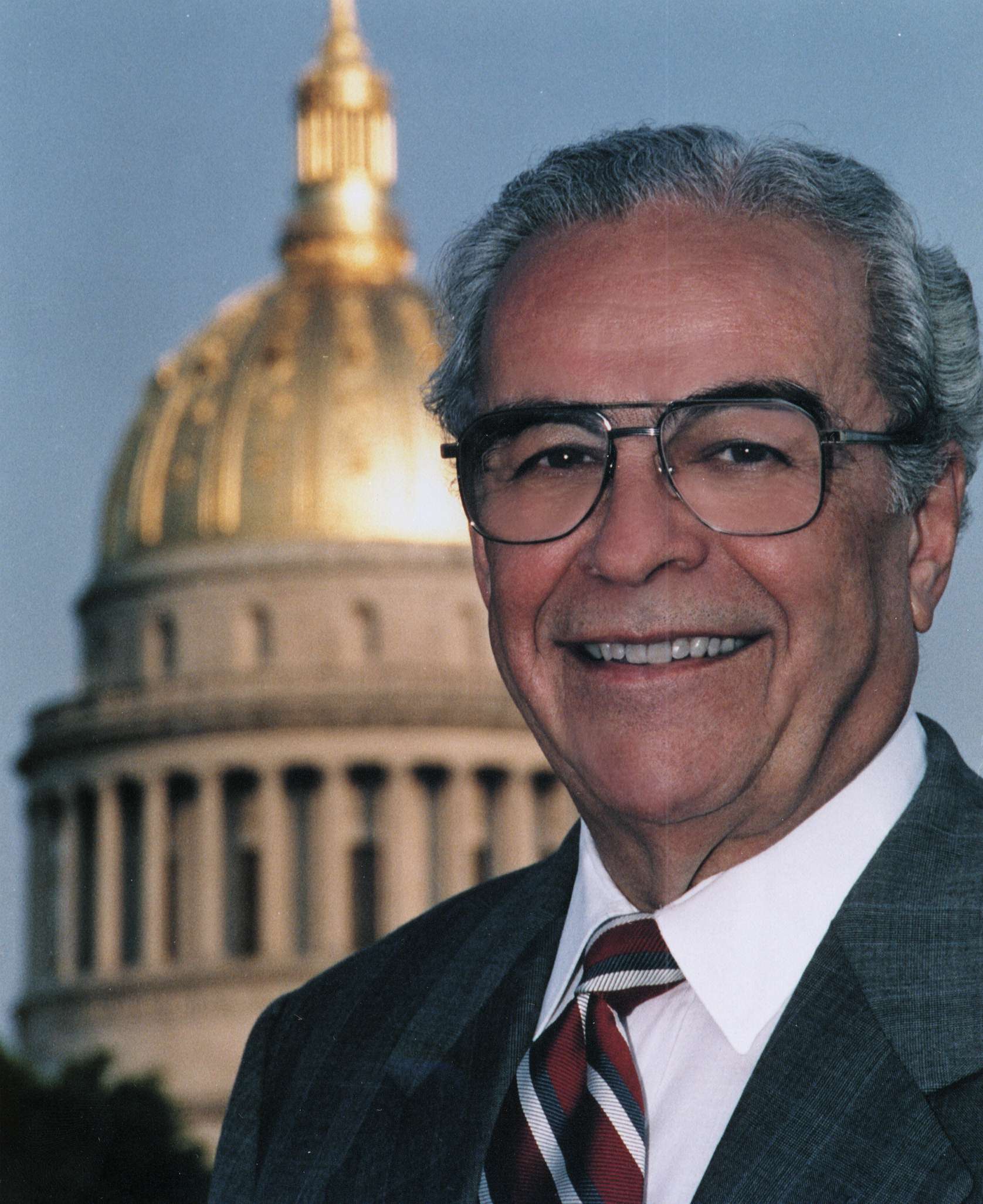 Gov. Cecil H. Underwood addressed the West Virginia Senate, the House of Delegates and a statewide television audience on January 14 during the last State of the State Address of the century.

The $2.66 billion budget for 1999-2000 which Gov. Underwood offered the state legislators included funding for the Public Employees Insurance Agency and the Teachers Retirement System debt payment, a new class of 25 state troopers, Cultural Center renovations, and the second year of a three-year pay raise ($756) for state employees and public school teachers.

During his address, the governor stressed the importance of several key issues, including the state tax structure and the economy. State legislators were urged to join the governor in reviewing the landmark work of the Commission on Fair Taxation, which has suggested wholesale reform of the state tax system. The governor joined the commission in questioning the fairness of the car tax that working families must pay, income taxes imposed against lower income individuals and the complex array of taxes and forms that burden businesses.

"Reducing the number of taxes, closing loopholes and eliminating exemptions will create one class of tax citizenship that asks each of us to pay our fair share but will ask none of us to pay someone else's share," the governor said. "I believe these reforms will attract more economic investments and create more good paying jobs."

He also stressed the fear of federal policies threatening the state's solid economic foundation and workers, including those employed in the state's steel industry. "I call upon the people of West Virginia to join me in petitioning the president of the United States to enforce existing statutes and treaties to protect our steel industry and steel workers' job and to guarantee world fair trade," said Gov. Underwood, who signed a Stand Up for Steel petition outside the House Chamber after he completed the speech.

Gov. Underwood noted the state's recent success in job creation has helped strengthen the state's economy and reduce the unemployment rate to its lowest levels in two decades. During the past two years, he said, the West Virginia Development Office has announced the creation of more than 20,000 jobs and a $2.3 billion investment in businesses new to the state or expansions of existing business.

Other issues included in his State of the State Address were privatization of government functions, utilizing new technologies to enhance government, school safety, and public health. "Our list of tasks is laden with significant and complex issues," he explained. "comprehensive tax reform; the creation of jobs and opportunities for the people of West Virginia; the preservation of those opportunities by insisting that policymakers in Washington under-stand our position; a commitment to ensure safe schools; access to diverse training and educational opportunities that will prepare our people for the 21st century; and an ongoing commitment to make government better, not bigger."

"Through cooperation, collaboration and mutual respect," he said, "we can solidify the many assets that we have developed in the recent past and build upon those assets. The choice is ours. The future is ours and our children's."

Information on our Website

Editor's Note:

Each month, the Purchasing Division's website will be highlighted to keep our readers better informed on information which may be accessed online. Questions relating to our website may be directed to our webmasters, Dan Miller (558-2314 or email:team@gwmail.state.wv.us) and Diane Holley (558-0661 or email:dholley@gwmail.state.wv.us).

Need information but not sure where it can be found at the Purchasing Division's website?

If you are not familiar with our website, the best place to start is at our site map at http://www.state. wv.us/admin/purchase/sitemap.htm or you may click on the words "site map" on our main page. At this location, you can access most of the information available on our website. The information is identified in the following five categories: About Us, Contract Information, Publications, Programs and Other. Everything from our staff's e-mail addresses and pictures to the latest issue of the West Virginia Purchasing Bulletin can be accessed directly from the site map. Check it out!

Sheltered Workshops Provide Valuable
Services to State Agencies

Sheltered workshops provide a valuable means of transitional employment for our state's disabled population. For some, such as the most severely handicapped individuals, they may offer the only opportunity available for long-term gainful employment.

To carry out this worthwhile vocational function, the sheltered workshops need a source of substantial, steady income and related job opportunities. State and local governments each year purchase millions of dollars of commodities and services that could well be provided by these workshops.

Presently, there are many sheltered workshops located throughout the state . Some of the services they provide include microfilming, furniture refinishing, janitorial, labeling, presorting, lawn maintenance and all types of labor-intensive projects. They also provide a variety of products, including silk-screened shirts and other promotional items.

For additional information, please contact the West Virginia Association of Rehabilitative Facilities (WVARF) at (304) 766-4894.

The Agency Purchasing Manual can now be ordered and paid for by using the State Purchasing Card. The cost per manual is $10 and may be obtained by contacting Debbie Watkins at (304) 558-3568.

This manual has had several revised pages since its issuance date of July 1, 1998. It replaces any previous versions of the state purchasing procedures which have been published.

Winter Driving Tips

Whether you are driving on state business or for your personal reasons, winter driving can present some dangers, many of which you can avoid.

Here are some tips for overcoming some of these winter driving hazards:
Keep your car's headlights on low beam. This provides better visibility than high beams, particular in fog or snow.

Watch the car in front of you for signs of trouble. Anticipate and prepare for slippery roads and other dangers.

If you need to slow down or stop on a slick road, apply the brakes firmly and steadily, but not so firmly that they lock up . As you begin to slow, gently ease up. Do not pump the brakes.

If you do skid, don't panic. Take your foot off the brake, then steer in the direction of the skid. Once the car regains traction, you can straighten the wheel.
These simple tips may come in handy when battling those slick streets this winter!

Thanks to you, all sorts of everyday products are being made from materials you've recycled. But to keep working to help the earth, we need to buy those recycled products.

Keep looking for products made from recycled materials. It could mean the world to all of us.

For a free brochure, write Buy Recycled, Environmental Defense Fund, 257 Park Ave. South, New York, NY 10010, or call (800) CALL-EDF.

Information and dates (as January 15, 1998) included in this Current Statewide Contract Update are subject to change. If you need additional information, please contact the appropriate state buyer.

Contracts Awarded

Contract:

MED/SUR
Description: Medical Surgical Supplies
File: 31
Vendor: Skyland Hospital, Bergin Brunswig Medical, Medline Industries, Action Team Medical,
McKesson General Medical
Effective Date: 01/15/99

Contract:

C-PIPE
Description: Corrugated Pipe
File: 33
Vendor: Contech Construction Products, Lane Enterprises
Effective Date: 01/01/99

Contract:

R-TIRES
Description: Retread Tires
File: 33
Vendor: Mountaineer Retreading
Effective Date: 01/01/99

Contracts to be Bid or Under Evaluation

Contract: VID-TAP
Description: Videotapes and Accessories
File: 21
Bid Opening: 01/20/99
Under Evaluation: Yes

Contract:

AUD/TAP
Description: Audiocassette Tapes
File: 21
Bid Opening: 01/06/99
Under Evaluation: Yes

Contract:

LWN-MTN
Description: Lawn Maintenance Equipment
File: 22
Bid Opening: 12/09/98
Under Evaluation: Yes

Contract:

TCONES
Description: Traffic Cones & Flags
File: 22
Bid Opening: 12/09/98
Under Evaluation: Yes

Contract:

SAFETY
Description: Safety Equipment
File: 22
Bid Opening: 12/09/98
Under Evaluation: Yes

Contract:

SAN-PAP
Description: Sanitary Paper Supplies
File: 22
Bid Opening: 01/20/99
Under Evaluation: Yes

Contract:

FASTEN
Description: Fasteners and Accessories
File: 22
Bid Opening: 03/01/99
Under Evaluation: To Open

Contract:

PAINT
Description: Paint and Supplies
File: 42
Bid Opening: 01/27/99
Under Evaluation: Yes

Contract:

TAGS
Description: Identification Tags
File: 42
Bid Opening: 12/09/98
Under Evaluation: Yes

Contract:

RCYLTN
Description: Remanufacure of Laser Toner Cartridges
File: 42
Bid Opening: 01/27/99
Under Evaluation: Yes

Contract:

SYSFURN
Description: Modular Systems Furniture
File: 42
Bid Opening: 12/09/98
Under Evaluation: Yes

Contract:

BEDDING
Description: Mattresses, Box Springs, and Pillows
File: 42
Bid Opening: 03/05/99
Under Evaluation: To Open

Contracts to be Renewed

Contract:

WELD
Description: Welding
File: 33
Vendor: Mountain States Airgas
Expiration Date: 11/30/99

Contract:

N-TIRES
Description: Auto and Equipment Tires
File: 33
Vendor: Goodyear Tire Corp.
Expiration Date: 12/30/99

Contract:

A/E FILTER
Description: Oil, Air and Fuel Filters
File: 33
Vendor: White Napa
Expiration Date: 12/14/99

Contracts to be Reviewed

FEBRUARY

FLR-MAC
Floor Machines

CANLINER
Plastic Can Liners

PRESORT


Bulk Mail Handling

FOOD


Canned Foods and Staple Groceries

RIB


Ribbons and Laser Toners

DUP


Digital Duplicators

DEBT
Debt Collection Services

NEED/SYR
Needles and Syringes

2000


Year 2000 Readiness

A/E BATT


Auto and Equipment Batteries


MARCH

AUDIT


Single Audit Services

CC


Travel Management Charge Card

G-RAIL


Guardrail and Posts

CABLE


Coaxial Cable (A)

FINEPAP


Computer Paper

ENVLOP
Envelopes

BARSOAP


Bar Soap

WTC


Water Treatment Chemicals

STAKES


Stakes

Purchasing Division Staff

For questions concerning these contracts listed, please contact the appropriate buyer:

File 21
Charlyn Miller
(558-0067)

File 22
Pam Jones
(558-0468)

File 31
Evan Williams
(558-2596)

File 33
John Johnston
(558-0492)

File 41
Ron Price
(558-2316)

File 42
Jim Jackson
(558-2402)

Are you unsure of certain purchasing procedures? ... Do you need to know what printing services Consolidated Publishing Facility provides? ... Do you have a question regarding travel requests? ... Would you want to know what surplus property is available? ... If you need information concerning any function within the Purchasing Division, complete the form below:



Thank You for Viewing our February 1999 Online Issue of
The Buyers Network. Please Visit Us Again Soon!