-

The Buyers Network is Published Monthly by the Purchasing Division of the West
Virginia Department of Administration to Promote Better Value in Public Purchasing
---
Welcome to the April 1999 Issue of the The Buyers Network!
---
Articles in this Issue:
It's Time to Talk...Open Purchasing Forums Encourage Agency Input on Various Issues
The Director's Comments: What Happened During the Legislative Session?
SPOTLIGHTING...Statewide Contracts
Progress of the State Capitol Parking Garage Construction Project Not Hampered by Delays
Governor Cecil Underwood Proclaimed March, 1999 as Purchasing Month
It is Legal and Ethical for Public Employees to Purchase from State Contracts for Personal Use?
Watch Out! Deals May be Too Good To Be True
Browser Beat...A Guide to Our Website
Waste Reduction in the Office
Celebrating Earth Day with Productive Tips
Fleet Management Office Conducts Orientation with State Drivers
The Word's Getting Out! Vendor Purchasing Conference Set for May
Where Do People Buy Technology?
Current Statewide Contract Update
---
It's Time to Talk...
Open Purchasing Forums Encourage
Agency Input on Various Issues
The Purchasing Division offers an open invitation to all agency personnel to join us for informal discussions on various issues, ranging from the State Purchasing Card to Vendor Relations. These Open Purchasing Forums will be held every Wednesday in April from 11:00 a.m. to 12:00 noon in the Purchasing Division's conference room.
"Several agency representatives have approached me about sitting down and talking about different purchasing-related programs or processes," according to Purchasing Director Dave Tincher. "These requests gave me the idea of setting aside a certain time to allow any agency employee the opportunity to express their opinions or solutions to some tough issues."
Although suggested topics have been designated for each week (see below), there is no strict schedule, Tincher adds. "I don't want to turn these open forums into structured, formal workshops. That's not our intention nor what I think that the agencies really want," he said. "I envision these sessions as a time for our staff and the agency personnel to talk openly and productively to clarify and improve our service."
No registration is required for these sessions; however, seating will be limited. Questions regarding the April Open Purchasing Forums may be directed to Diane Holley at (304) 558-0661.
Suggested Agenda for Open Purchasing Forums in April
April 7
Paying with Plastic...How's It Working?
§ State Purchasing Card

Grab your Board and Surf our Website!
§ Purchasing Division's Website

April 14
From Accordian Files to Zip Disks, the OFFICE98 Contract Has Changed How We Get our Supplies
§ OFFICE98 Statewide Contract
April 21
Purchasing Agents are from Mars. Vendors are from Venus...How to Successfully Communicate our Needs?
§ Vendor Relations, Protests and AppealProcess, Marketing West Virginia Vendors
April 28
Can it Really Happen? Making 'The Process' Simpler and Faster
§ Professional and Business Services, Request for Proposals
The Director's Comments
What Happened During the Legislative Session?
By Dave Tincher
Purchasing Director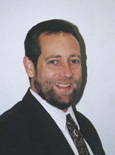 During the 1999 Legislative Session, several bills were passed and submitted to Gov. Cecil Underwood. Below is an explanation of bills affecting the West Virginia Purchasing Division .

Senate Bill 117
This bill requires that when agencies develop specifications for new construction projects, the roof must be sloped. This specification is to prevent roofs from collapsing due to snow or rain which may occur with flat roofs.

House Bill 2673
Referred to as the Sunset Bill, this legislation allows the Purchasing Division to continue to operate for the next two years.

Senate Bill 666
This legislation addressed design build issues. When bidding a construction project, the architect and the contractor may be combined into one contract. In addition, a board has been created within this bill which will include representatives from the AFL-CIO, Contractors Association of West Virginia and state government, who will assist in evaluating the award criteria for these projects.

Senate Bill 677
This bill affects intrastate air transportation and requires the Purchasing Division to solicit bids for a contract that would provide for this transportation service. This contract will be underwritten by an amount appropriated by the State Legislature.

House Bill 2730
This legislation prohibits the award or renewal of a contract through the Purchasing Division to any vendor which owes the state of West Virginia any taxes or penalties (in the amount of $5,000 or more).

Senate Bill 273
This bill incorporates two separate issues: the Purchasing Card Program and the Purchasing Division's Legislative Rule.

In regard to the Purchasing Card Program, a change in the procedures was made to increase the purchasing limit in the case of an emergency. Also, the procedures were modified to include the use of the Purchasing Card on statewide contracts.

Relating to the Legislative Rule, the vendor protest procedures were changed from two levels to one. In addition, the Purchasing Director now has the option of stopping or continuing an award which allows important projects to continue while protests are being resolved. A formal hearing previously was at the option of the protestor at the second level; however, the new process requires the hearing to be the option of the Purchasing Director.

If you have any questions regarding any of these bills passed during this Legislative Session, please feel free to contact the Purchasing Division at (304) 558-2306.




SPOTLIGHTING...
Statewide Contracts

Editor's Note:

Each month, The Buyers Network will be highlighting a statewide contract. This information may be helpful to you in making the appropriate contacts to the vendor or determining the types of products and services available on the contract.

SWC-PHOTO98

Statewide Contract for Photographic Film, Supplies and Paper

Vendors

Valley Litho Supply Co.
1047 Haugen Avenue
Rice Lake, WI 54868
Attention: Jim Babineau at
(800) 826-6781

Fuller & D'Albert, Inc.
3170 Campbell Drive, PO Box 2706
Fairfax, VA 22031
Attention: William McNair or
Jim Darracott at (800) 752-5394

Contract Period

December 1, 1998 through November 30, 1999
[Limited to two one-year renewals]

Products Available

Film (variety of types), chemicals, cameras (equipment varies), camera kits, digital cameras, photographic papers, slides, filters, batteries.

Delivery

Delivery will be made within 30 days after receipt of order. Prices are FOB destination with all freight charges included in the price.


Progress of the State Capitol Parking Garage
Construction Project Not Hampered by Delays

The buzz around the State Capitol campus is about the status of the Capitol Parking Garage. When will construction begin? When will the garage be finished? Where am I going to park after the construction is complete?

Although there have been several delays, BBL-Carlton, the contractor for this project, assures that the completion date is still set for September, 1999, according to Frank Drobot, Purchasing Division's own architectural expert, who is responsible for overseeing various state construction and renovation projects for the Department of Administration. "There may not be much dirt flying, but there is a fair amount of activity going on behind the scenes," he said.

Drobot details some of the progress which has been made on the new parking garage:
Precast Concrete: Production of the "T's", the horizontal concrete pieces for the floors, is complete. The precast columns are currently being prepared.

Site Utility Line Relocations: Before actual construction may begin, the gas and water lines which run under the proposed garage must be relocated. This work has caused several delays.
These delays are not necessarily bad news, according to Drobot. "The site work delays have allowed time for the exterior details of the building to be refined," he said. "The parking garage will borrow architectural details from the main Capitol Building and Building 3 on the campus."
Governor Underwood Proclaimed March, 1999 as Purchasing Month
To profile the high professionalism of state purchasers, Gov. Cecil H. Underwood signed a Proclamation designating March, 1999 as Purchasing Month in the state of West Virginia.
During the month of March, many professional purchasing associations throughout the world, including the National Institute of Governmental Purchasing (NIGP), engage in special efforts to inform the public about the important role which public purchasers play in business, industry and government.
Let's continue to take pride in the service we offer to the state of West Virginia!
When am I required to purchase from Prison Industries or Sheltered Workshops?
According to the West Virginia Code, all state agencies must purchase commodities and services from Prison Industries or Sheltered Workshops whenever possible. They must meet certain quality and price standards which are comparable in the open market. Bidding is not required with these two sources. For more details on product or service availability, call the West Virginia Association of Rehabilitative Facilities [Sheltered Workshops] at (304) 766-4894 or Prison Industries at (304) 558-6054.
Is it Legal and Ethical for Public Employees to Purchase
from State Contracts for Personal Use?
Occasionally, the question arises as to whether it is legal or ethical for state employees to make purchases off of state contracts for their personal use. In 1992, the Purchasing Division requested a ruling from the State Ethics Commission. The opinion sought read:
Is it a violation of the Ethics Act for a public employee to purchase merchandise through a state contract when the merchandise is intended for the employee's personal use or for use in the employee's private business?
The Ethics Commission responded with the following opinion:
Pursuant to the West Virginia Code, §6B-2-5(b)(1), public employees may not intentionally use their public employment for their own private gain. In this instance, the public employee would receive discounts on merchandise as a direct result of his or her public employment position. These discounts are not offered to the individual public employees by the merchant and are not available to private citizens. Further, since such price reductions are procurable only through the state contract, the Commission assumes that the vendors intend such prices for governmental use only.

Therefore, it would be a violation of West Virginia Code, §6B-2-5(b)(1), for public employees to purchase merchandise through a state contract when the merchandise is intended for their own personal use or for use in a private business which they may conduct on their own time. The public employees would be using their position for private gain since they would receive price discounts at the expense of the vendor who does not intend to offer such discounts to individuals. Furthermore, the state would lose any applicable sales tax revenues and the employee's private business would profit from an unfair cost advantage over any potential business competitors since the competitors would not be afforded the opportunity to take advantage of such cost reductions.



Watch Out for Deals Too Good to Be True!

WARNING! On occasion, vendors will encourage agencies to purchase a commodity when there is a pending price increase. However, the vendor may be working only to sell some obsolete or unusable materials in an effort to make a quick dollar. The Purchasing Division has been informed that this activity is occurring again, so be cautious!

Question any such solicitation that you may receive and obtain a telephone number and mailing address of the vendor before considering any purchase.

BROWSER BEAT: Information on our Website

Editor's Note: Each month, the Purchasing Division's website will be highlighted to keep our readers better informed on information which may be accessed online. Questions relating to our website may be directed to our webmasters, Dan Miller (558-2314 or email:team@gwmail.state.wv.us) and Diane Holley (558-0661 or email:dholley@gwmail.state.wv.us).

Need to contact someone from the Purchasing Division but can't find their telephone number or electronic mail address? No problem. Just access the Purchasing Division's website. On our main page at www.state.wv.us/admin/purchase, hotlinks to both our division's individual telephone listing and electronic mail (e-mail) addresses are available. We've made the e-mail listing so simple; all you have to do is click your mouse onto the name of the person you wish to send an e-mail. It will automatically retrieve the screen to begin composing your message.

Celebrating Earth Day with Productive Tips

Memorandums...letters...reports...

Do you realize how much paper we use at work? Experts predict that by the year 2010, the United States will generate 250 million tons of municipal solid waste. In celebration of Earth Day this month, let's take a look at how we can help improve our environment by changing our habits at work.

Approximately one-third of our waste is generated by businesses, such as offices, restaurants and retail stores. The amount of office waste can be lowered through source reduction, that is, by using less and thereby reducing the amount of material thrown out every day. The following reduction tips are designed to reduce the amount of office waste that otherwise would have to by recycled, burned or landfilled.

Reducing Paper Use

Office workers discard millions of tons of office paper throughout the country, according to INFORM, an environ-mental research and education advocate. Overall, paper (including cardboard and newspaper) was the single largest component of the municipal waste, amounting to 40% of the nation's waste.

You can reduce the amount of paper used in your office by following these guidelines:

Eliminate unnecessary copies, notes and memorandums by:
Posting office announcements in central locations

Sharing and circulating documents

Setting up central filing systems

Reformatting faxes to omit cover sheets

Editing on the computer before printing

Sorting files on computer disks

Using small pieces of paper for short memos
Use all paper on two sides, whenever possible, by:
Increasing two-sided copying

Printing rough drafts and informal memos on the unused side of paper that would otherwise be thrown out (draft paper);

Loading laser printer paper trays with draft paper

Reusing draft and computer paper for notes and scrap paper

Further reduce paper by:

Single spacing documents, where possible

Setting margins narrower for drafts

Changing margins to avoid pages with little text

Using a smaller type face

Refolding and reusing file folders

Targeting specific audiences for direct mail to reduce your contribution to junk mail

Avoiding duplications on your mailing lists
Did You Know... A single-sided, double-spaced document uses four times as much paper as a double-sided, single-spaced document.
Fleet Management Office Conducts
Orientation with State Drivers
Before agency employees may receive their new state vehicles, the Fleet Management Office have found it beneficial to offer a brief orientation to those designated drivers of the vehicles. According to Fleet Manager Janice Boggs, this orientation includes:
An overview of the responsibilities of the Fleet Management Office;

Answers to questions or concerns which the driver may have regarding their responsibilities;

A review of the procedures for the PHH Vehicle Gas/Maintenance Credit Card Program;

An explanation of the lease terms and conditions of the vehicle;

An overview of accident procedures; and, last but not least,

Handing over the keys and waving 'good-bye' as they drive off the lot.
"This orientation gives us an opportunity to meet and talk to the driver. Normally, we go through the agency fleet coordinator rather than the drivers," Boggs explains. "By talking directly to the drivers, we are able to hear about any problems they may have or take in consideration suggestions they may offer."

Fortunately, Boggs said the drivers appear to be satisfied with the program, with no complaints expressed. "This orientation is just a wonderful feedback tool that we decided to use to help us continue to improve the program through enhanced communication."

The Fleet Management Office ordered 237 vehicles for the 1999 model year. Thus far, 143 vehicles have been delivered and received by the state agencies.

Vendor Purchasing Conference Set for May

The countdown is on!...The 1999 Vendor Purchasing Conference will be held May 17 through 19 at Canaan Valley State Resort & Conference Center.

Who's the targeted audience for this conference? West Virginia vendors. The focus of this training is to share information they may need to be competitive in marketing to state government agencies.

The ABC's of Doing Business with the State of West Virginia, the theme for the conference, describes the approach which the Purchasing Division plans to take in educating and informating state vendors on the variety of business opportunities which await them.

Many state businesses have proved that selling to West Virginia government agencies is worth the effort. "Our company markets a wide range of office automation and information management systems, so there are many opportunities for us within state government," according to Maureen A. O'Toole, Sales Manager of Access Systems of Charleston. "State agencies have always readily embraced new technologies and now with the added support of Governor Underwood, this will undoubtedly increase."

Richard Stephens, General Manager of Stephens Auto Center of Danville, agrees with O'Toole regarding the numerous business opportunities within state government. "Working with the Purchasing Division on the statewide contract for motor vehicles, I have found that the agency personnel are eager to establish a relationship that works in everyone's best interest. They understand the needs of business people."

Several of the Purchasing Division staff will be parti-cipating at this training conference: Purchasing Director Dave Tincher, Assistant Director Curt Curtiss, Jo Ann Dunlap, John Johnston, Charlyn Miller, and Dan Miller.

In addition, representatives from various agencies will be playing an important role in making this vendor conference a success. The following agency representatives will participate in the Agency Delegated Purchasing workshop/panel discussion:

Virginia Tucker, DHHR
Ron Twohig, Agriculture
Clarence Bess, BEP
Lendin Conway, DEP
Ken Caplinger, DNR-Parks
Danny Ellis, DOT
Jim Powers, State Police

In addition, Twohig, Bess and Powers will participate in the What's the Problem? panel discussion, a question and answer workshop. All of the Purchasing Division and agency staff listed above will also be conducting one-on-one consultation sessions with many of the participating vendors.

We need your help! The Purchasing Division needs the support from state agencies in promoting the 1999 Vendor Purchasing Conference to West Virginia businesses. When dealing with state vendors, provide them with this general information and encourage them to contact our conference coordinators for more details:

Diane Holley
[telephone: (304) 558-0661;
e-mail: dholley@gwmail.state.wv.us]

Debbie Watkins
[telephone: (304) 558-3568;
e-mail: dwatkins@gwmail.state.wv.us]

An Inc. Technology magazine poll asked respondents questions regarding their purchase and use of technology products. Some of the findings:
Computers: The majority of respondents (34 percent) buy computers via the mail.

Software: 40 percent buy most of their software at a computer superstore; 62 percent do not use any kind of customized software.
Complaints: 53 percent say their biggest purchasing complaint is not enough support help on problems that crop up after the sale has been made.

Information and dates (as March 16, 1998) included in this Current Statewide Contract Update are subject to change. If you need additional information, please contact the appropriate state buyer.

Contracts Awarded

Contract:

VID-TAP
Description: Video Tapes
File: 21
Vendor: Videotape Products
Effective Date: 02/15/99

New Contracts Being Developed

Contract:

EDMS
Description: Electronic Management System

Contract:

MSSW
Description: Microsoft Software

Contracts to be Bid or Under Evaluation

Contract:

R-SHEET
Description: Reflective Sheeting
File: 33
Bid Opening: 03/10/99
Under Evaluation: Yes

Contract:

BEDDING
Description: Mattresses, Box Springs and Pillows
File: 42
Bid Opening: 02/10/98
Under Evaluation: Yes

Contract:

RCYLTN
Description: Remanufacture of Laser Toner Cartridges
File: 42
Bid Opening: 01/27/99
Under Evaluation: Yes

Contract:

FASTEN
Description: Fasteners and Accessories
File: 22
Bid Opening: 03/05/99
Under Evaluation: Yes

Contract:

PAINT
Description: Paint and Supplies
File: 42
Bid Opening: 01/27/99
Under Evaluation: Yes

Contract:

LIGHT
Description: Lighting; Bulbs
File: 42
Bid Opening: 01/27/99
Under Evaluation: Yes

Contract:

TCONES
Description: Traffic Cones and Flags
File: 22
Bid Opening: 12/09/98
Under Evaluation: Yes

Contract:

SAFETY
Description: Safety Equipment
File: 22
Bid Opening: 12/09/98
Under Evaluation: Yes

Contracts to be Extended

Contract:

COPIER
Description: Copiers
File: 21
Vendor: American Office, Xerox, Sharp, Minolta, Arrons Products, Canon, Pitney Bowes
Extended Until: 07/31/99

Contract:

SBI88
Description: Bank Credit Card Services and Investments
File: 31
Vendor: One Valley Bank
Extended Until: 08/30/99

Contracts to be Reviewed

APRIL

S-PLUG
Spark Plugs: Auto and Equipment

CEREAL


Breakfast Foods

LAUNDRY


Laundry Materials

HDTOOLS


Hand Tools

ABSORB
Liquid Spills




MAY

SBI88


Bank Credit Card Services and Investments

OIL


Lubricants and Oils

RE-OIL


Re-Refined Oil Products

DICT


Dictating Equipment

SAT


Satellite Transponder Time

CLRM


Classroom/Meeting Room Furniture

MOP


Metal Office Furniture

OFFICE


Office Supplies

WIPING


WIping Cloths

DWMS


Dishwashing Materials

RECMGT


Records Management


Purchasing Division Staff

For questions concerning these contracts listed, please contact the appropriate buyer:

File 21
Charlyn Miller
(558-0067)

File 22
Pam Jones
(558-0468)

File 31
Evan Williams
(558-2596)

File 33
John Johnston
(558-0492)

File 41
Ron Price
(558-2316)

File 42
Jim Jackson
(558-2402)

Are you unsure of certain purchasing procedures? ... Do you need to know what printing services Consolidated Publishing Facility provides? ... Do you have a question regarding travel requests? ... Would you want to know what surplus property is available? ... If you need information concerning any function within the Purchasing Division, complete the form below:



Thank You for Viewing our April Issue of The Buyers Network!