The Buyers Network is Published Monthly by the
Purchasing Division of the West Virginia Department of
Administration to Promote Better Value in Public Purchasing
---
Welcome to the October 1998 Issue
of the The Buyers Network!
---
Articles in this Issue:
Preston County Welcomes Surplus Property Auction
Purchasing Representatives Participate in the 3rd Annual WV
Information Technology Conference & Expo
The Director's Comments: Competition Important to Public Purchasing Process
Governor Assists WV Vendors in Showcasing their Products to Potential Buyers
MoneyWise...Tips for the Thrifty
New Statewide Contract Provides Office Supplies to Agencies
Agencies Make Vehicle Retirement Requests
WV Chapter of NIGP Meeting Announced
Medical Services Exempt from Competitive Bid and Approval
Meet Frank Drobot! In-House Architect Oversees High Dollar Projects
Changes Made to Surplus Property's Organization
DOT Creates Hotline for Safety Defect Inquiries
Special Notice: State Auditor's Office Moves Bid Receipt and Review
Current Statewide Contract Update
---
Preston County Welcomes Surplus Property Auction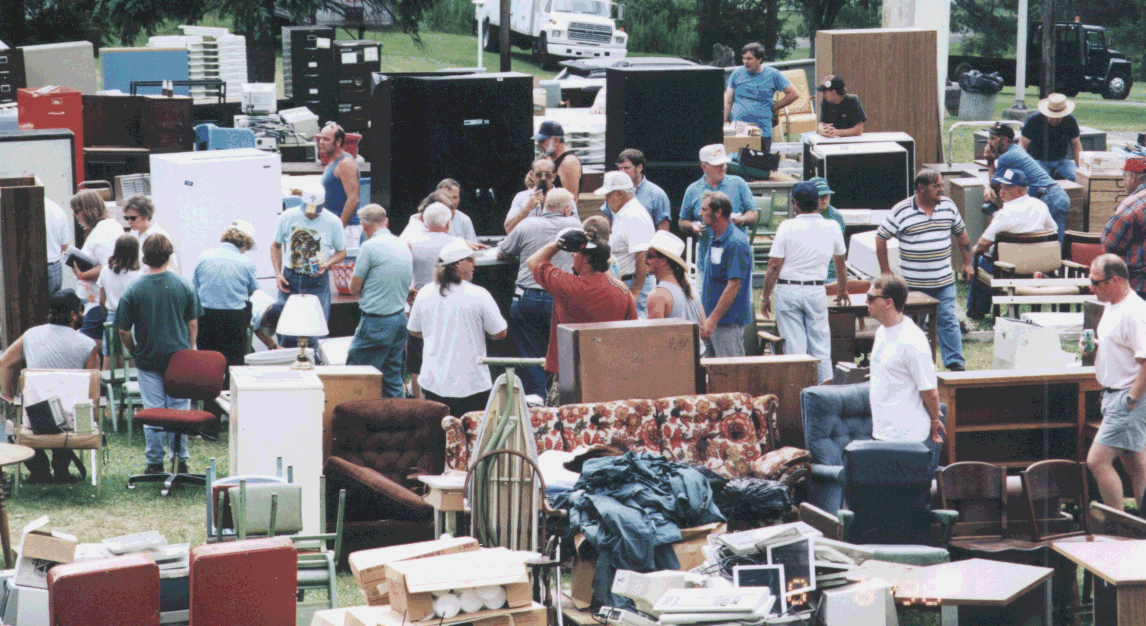 Going once...going twice...SOLD! The West Virginia State Agency for Surplus Property (WVSASP) recently conducted a state surplus property auction at Hopemont State Hospital in Preston County. Due to the overwhelming response from a state auction held at this facility last year, Hopemont officials and the respective community expressed their interest in hosting yet another sale in August.
"After our first auction last year, we indicated that if the public and the hospital officials wanted us to bring a state auction back to this area that we would accommodate that request," according to Ken Frye, WVSASP Manager. "We received many inquiries about a future auction. A great amount of public support was conveyed to us to come back...so we did."
With over 100 individuals attending the auction, participants had the opportunity to purchase a variety of property, including desks, chairs, storage cabinets, credenzas, computer equipment, household furniture, and storage trailers.
"Our main reason for conducting the auction in Preston County was to give taxpayers in that area of the state the opportunity to purchase state property," he said. "Being approximately 200 miles from Dunbar, these state residents rarely venture to Kanawha County for our monthly auctions."
The auction was truly a community event, according to Frye. Hopemont State Hospital offered their beautiful grounds. Preston County Sheltered Workshop unloaded the trucks full of property and set up for the auction. The hospital staff operated a concession stand and a local emergency service agency contributed an ambulance to be available. "The community involvement at this auction was extremely impressive. It was an excellent example of West Virginia hospitality," Frye said.
Purchasing Division Representatives Participate in 3rd Annual WV Information Technology Conference/Expo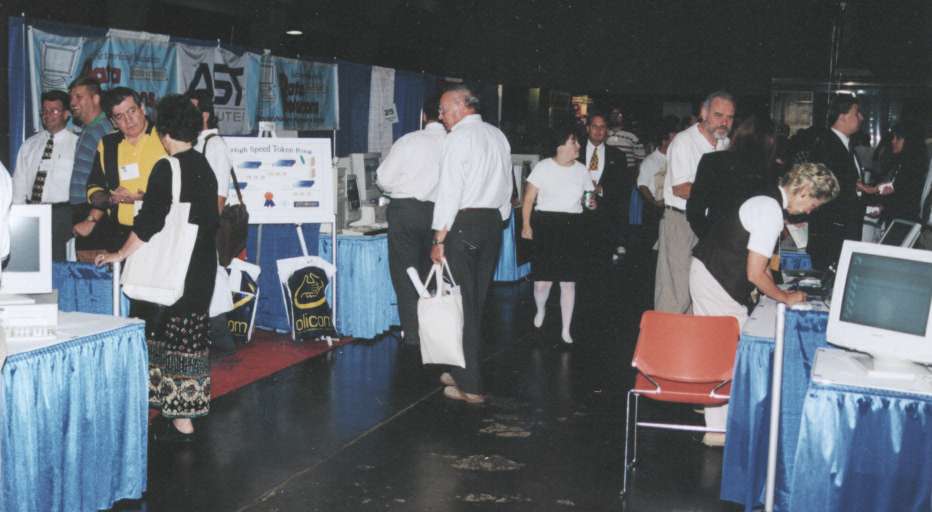 In a collaborative effort among the Information Services & Communication (IS&C) Division, the Governor's Office of Technology, and the West Virginia Network for Educational Telecomputing (WVNET), the third annual West Virginia Information Technology Conference and Expo was held on September 1-3 at the Charleston Civic Center.
"Transporting State Government through Technology into the New Millennium" was the theme of this year's event which proudly demonstrated the many technological contributions made in state government. Over 400 people attended the 30+ workshop sessions offered, with an additional 250 individuals visiting only the expo.
Over 120 vendors participated in the expo by displaying their products and promoting their services. As part of the expo, a "Solutions Center" gave visitors the opportunity to experience 'hands on' demonstrations of different statewide automated systems. Purchasing Division representatives Dan Miller, Automation Manager, and Jo Ann Dunlap, Administration Unit Manager, participated in this facet of the expo by explaining the TEAM automated purchasing system and the WVFIMS-Fixed Assets System.
A new feature to this year's event was the state partnerships which were highlighted during the conference. State agencies joined with the vendor community to spotlight 16 success stories in state government. The growing success of this conference illustrates the strong momentum of technology in West Virginia.
The Director's Comments
Competition Important to Public Procurement Process
By Dave Tincher
Purchasing Director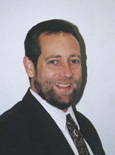 As a public purchaser, competition in acquiring products and services needed by your organization is vital. Not only does it enable you to get the best value for your needs, but it also protects against profiteering and favoritism at the taxpayer's expense.
What is best value? It's a combination of quality, service and price. Competition promotes the interests of qualified bidders by offering equal opportunities to compete for state business.
Competition of technical competence and delivery (service) must be considered as well as quality or performance. It is your responsibility to determine the right level needed by the end-user and strive to obtain the best value for the tax dollar from the bidders.
Fostering competition is a matter of attitude that you have toward your purchasing responsibility and for the procedures and requirements. Here's some tips which may help:
§

Develop accurate, brief and concise specifications;
§ Seek new sources that meet your quality, service, and price needs;
§ Simplify bid documents in their requirements to make them more inviting to prospective bidders;
§ Communicate with end-users to determine the most cost-effective and commercially available solution.
§ Promote good vendor relations. Courteousness to suppliers and contractors encourages participation in supplying your needs.
Fostering competition should always be one of your main goals. This continued effort exemplifies our high expectations for good quality, service and price...in short, best value.
Governor Assists WV Vendors in Showcasing
their Products to Potential Buyers
A series of receptions showcasing West Virginia-made products at the Governor's Mansion has been slated by Gov. Cecil Underwood and First Lady Hovah Underwood. As part of the Governor's Buy West Virginia campaign, receptions have been held in cooperation with the Department of Agriculture in hopes of giving the state's small business owners a chance to show off their products to invited guests.
"It was the Governor's idea," according to Wendy Griffith, the Governor's Special Events Coordinator. "He wanted a program that would help promote West Virginia's small businesses." And it seems that the program is already accomplishing its goal.
Two of the eight receptions at the mansion have been held with great success. "The vendors were happy and everyone has gotten the opportunity to sample what West Virginia has to offer," said Griffith. These gatherings make it clear that the state's offerings are numerous, varied and of high quality. Products on hand ranged from fine wine to dining ware.
Although the first two receptions were not open to the public due to limited space at the mansion, future receptions will be held at the Cultural Center which can accommodate a larger crowd. Until then, invited guests come to the mansion welcomed by the many great products of West Virginia and the hospitality of Governor Cecil H. Underwood. "A diverse group of citizens representing several areas, many from the business arena, are invited to attend and sample products," Griffith said. In displaying these products, the news of West Virginia's wonderful products will hopefully spur interest throughout the populace.
The Department of Agriculture has been instrumental in selecting the products to be displayed since they are more aware of resources within the state. Nearly 200 guests will attend each reception, which includes approximately a dozen different vendors. "West Virginians tend to support each other. We hope to acquaint more people with products that are being made in our own state," according to Gov. Underwood. With six more receptions to go and judging by the success thus far, the Governor's hopes of spreading the word about West Virginia growers and producers are sure to be fulfilled.
MONEYWISE...Tips for the Thrifty
Don't Drive on "E"
Driving a car with a near-empty gas tank can damage your fuel pump. Auto experts say the electric fuel pump on most cars is at the bottom of the gas tank. The gas actually serves as the pump's coolant. When you drive with the needle on "E," the fuel pump runs hotter than it should, potentially shortening its life.
New Statewide Contract Provides
Office Supplies to State Agencies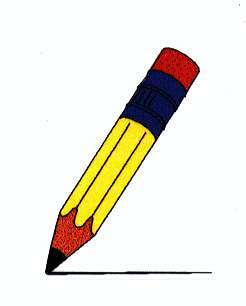 A new statewide contract has been awarded offering state agencies and political subdivisions the opportunity to purchase discounted office supplies. Effective August 3rd, Boise Cascade Office Products began serving the OFFICE98 contract which provides office supplies and related materials discount from price list.
The types of products include binders and accessories, calendars, desk accessories, filing cabinets, general office supplies, mailroom supplies, writing instruments, and miscellaneous small equipment. The discount from list price ranges from 35% to 63%. Excluded from this contract are all personal computers, software, printers, furniture, office systems, copy machine paper, fine grade paper, envelopes or related items. "The OFFICE98 statewide contract with Boise Cascade offers agencies more items than they can imagine," according to Curt Curtiss, Director of Acquisitions & Contract Administration Section. "Agencies will have access to over 8,000 items."
According to State Buyer John Johnston, all orders from any location within the state must be delivered within 24 to 48 hours from the date of order, excluding those orders placed on Fridays or days preceding weekends or holidays. Failure to complete delivery within the specified 48 hours will result in a 10% per day liquidated damages of the total amount of the undelivered items. This will be deducted from the amount due to the vendor.
The State Purchasing Card is accepted by the vendor for payment of orders against this contract. Boise Cascade has the capability to accept order by telephone, facsimile, in paper form or via the Internet.
"This contract is very unique in that it has many firsts associated with it. This is our first statewide contract which required the successful vendor to accept the West Virginia Purchasing Card," Curtiss said. "This was the first contract to mandate 48 hour or less delivery. It is also the first contract to offer Internet ordering capability to the users."
The Purchasing Division is pleased to offer state agencies the quality of service and variety of products which is available through our contractor Boise Cascade.
Agencies Make Vehicle Retirement Requests
The Fleet Management Office (FTO) requested state agencies participating in the central fleet system to recommend vehicles that need to be retired. According to Janice Boggs, State Fleet Manager, nearly 200 vehicles will be retired based on PHH Vehicle Maintenance Services' maintenance and mileage history on vehicles five years old or 100,000 miles.
These recommendations are now being reviewed and evaluated as to which option is most beneficial: a vehicle upgrade, an addition to the agency's fleet or retaining the vehicle. After the determination is made, purchase orders will be generated against the statewide motor vehicles (MV) or police cruiser (PC) contracts for new vehicles.
When the orders are placed, delivery dates are not known, Boggs said. Depending upon the models, some vehicles are delivered immediately, while others may not even be built until the spring of 1999. The purchase orders indicate that the dealer must provide serial numbers to FTO 10 days in advance. The FTO will then contact the agency fleet coordinator once the vehicles are delivered to the West Virginia State Agency for Surplus Property and are ready for pickup.

WV Chapter of NIGP Meeting Announced
Have you attended a meeting of the WV Chapter of the National Institute of Governmental Purchasing (NIGP) lately?
The next general meeting of the WV-NIGP will be held at the Summit Conference Center (on the corner of Summers and Quarrier Streets in Charleston) at noon on Wednesday, October 14th. The program will be David Simpson, Technical Specialist for the Summit, who will give our members a tour of its facility and offer a brief demonstration of its videoconferencing services. If you would like to attend this meeting or would like additional information about the WV-NIGP, please contact Skip Amole, Chapter President, at 759-0510.

Medical Services Exempt from
Competitive Bid and Approval
Certain types of commodities and services are exempt, in unlimited dollars, from the state's competitive bid process and Purchasing Division's approval. In the Agency Purchasing Manual, an explanation of those exempt conditions are listed.
The exemptions include utilities, postage, fees imposed by other governmental entities, professional association dues, employee expense accounts and reimbursements, grants, media license fees, emergency medical fees, tuition, stipends, accreditation and registration fees, advertising, hospitality, student activities, shipping charges, automotive and aviation fuels, subscriptions, resale items, cash advances, interagency agreements, and higher education.
In addition to this list, medical fees should be considered exempt from competitive bidding procedures. A revision to page 42 in the Agency Purchasing Manual has been distributed to all state procurement officers.
This new exemption reads: Fees for medical services (behavioral and physical) from doctors, dentists, clinics, hospitals, audiologists, county medical examiners, physical and occupational therapists, behavioral counseling and evaluations, etc. for patients, inmates and clients where the state is responsible for payment. This does not include hospital management, consulting, etc. for state agencies.
Meet Frank Drobot!
In-House Architect Oversees High Dollar Projects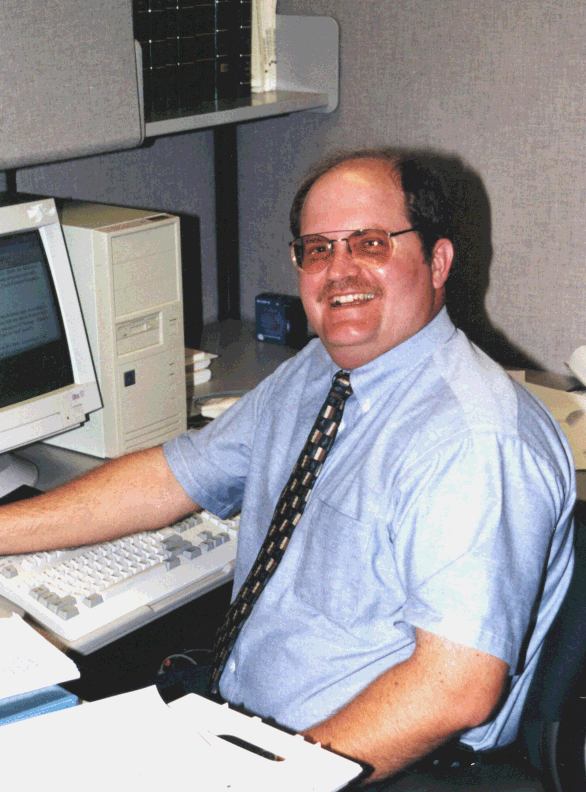 With numerous construction projects in the works, the Purchasing Division can rest assured that a close eye is watching their progress. Frank Drobot, a registered architect, has been hired to serve as the 'owner's representative' on projects which are under the responsibility of the Department of Administration.

The major projects currently in progress are the former Diamond building in Charleston and its adjacent parking structure, the State Capitol parking garage on the complex campus, and the Morris Square building.

"It is my responsibility to perform weekly building inspections and attend job progress meetings to ensure that the structures are being built according to specification," Drobot said. He works closely with the private architect and contractor, serving as the third party with the best interest of the state in mind.

A resident of Beckley, Drobot has worked as an architect in both the private and public sector, ranging in experiences from the construction of state health care facilities to a $66 million federal prison.

Since September 1st, Drobot has been actively involved in overseeing these multi-million dollar projects. "I'm enjoying the combination of field and office work," he said.

Changes Made to Surplus Property's Organization

To better coordinate the activities at the West Virginia State Agency for Surplus Property (WVSASP), the organization recently was restructured to provide more defined responsibilities.

WVSASP Manager Ken Frye created three primary sections to oversee the state surplus property program, the federal surplus property program, and administrative services.

Larry Danberry, who has served as the state warehouse supervisor, will supervise the state surplus property program, including warehousing and sales, transportation and mechanic services.

Danny Layton, who has served as the federal warehouse supervisor, will expand his duties to supervise the federal surplus property program, which includes federal warehousing and sales, invoicing, screening and transportation.

David White will supervise administrative services, which includes the state vehicle program, fixed assets, custodial/security services, eligibility and inventory control, and purchasing, accounts receivable and contract maintenance.

"This new organizational structure defines more distinct roles and responsibilities for our employees," Frye said. "The three supervisors which will oversee these new sections have not only demonstrated their endurance for hard work, but have also proven good leadership skills."

When a state agency authorizes a purchase, who is actually liable for that purchase?

The authority to spend tax dollars for products and service for state government is a public trust. The highest degree of discretion and ethical behavior is demanded of all participants in the process.

If an agency authorizes or approves a purchase which violates the regulations, policies or procedures adopted by the Purchasing Division, the department head shall be personally liable for the cost of the purchase. Such purchase orders shall be void and of no effect.

DOT Creates Hotline for Safety Defect Inquiries

If you own a vehicle that you feel has a safety defect, you should not only contact your dealer or repair shop, but also report the problem to the toll-free hotline at the National Highway Traffic Safety Administration of the U.S. Department of Transportation.

The DOT Auto Safety Hotline specializes in gathering information about safety problems in motor vehicles and equipment. This is your chance to help identify these problems which sometimes lead to recalls by calling the hotline at 1-888-DASH-2-DOT (1-888-327-4236).

In operation since 1975, the DOT Auto Safety Hotline is the agency's single point of contact to obtain information about motor vehicle safety, child safety seats, vehicle information and certification, and air bags. You may also speak with a consultant who will file a report on your vehicle's safety defect and provide you with recall and other valuable information.


Special Notice: State Auditor Moves Bid Receipt Office

The State Auditor's Office has moved its Bid Receipt and Review office to the main State Capitol, Room W-116 (west wing). Their new fax number is (304) 340-5098. Please make note of this change.


Current Statewide Contract Update

Information and dates (as September 15, 1998) included in this Current Statewide Contract Update are subject to change. If you need additional information, please contact the appropriate state buyer.

Contracts Awarded

Contract:

CLRM
Description: Classroom/Meeting Room Furniture
File: 42
Vendor: Virco
Effective Date: 08/15/98

Contract:

MOF
Description: Metal Office Furniture
File: 42
Vendor: Hon
Effective Date: 08/01/98

Contracts to be Bid or Under Evaluation

Contract:

ALCOHOL
Description: Ethyl Alcohol
File: 22
Bid Opening: 09/23/98
Under Evaluation: Yes

Contract:

BUCKETS
Description: Buckets
File: 22
Bid Opening: 09/23/98
Under Evaluation: Yes

Contract:

X-RAY
Description: X-Ray Film & Supplies
File: 31
Bid Opening: 09/02/98
Under Evaluation: Yes

Contract:

PC
Description: Police Cruisers
File: 32
Bid Opening: 09/23/98
Under Evaluation: Yes

Contracts to be Renewed

Contract:

RECMGT
Description: Records Management
File: 22
Vendor: Archives Security
Expiration Date: 08/31/99

Contract:

DC BATT
Description: Dry Cell Batteries
File: 33
Vendor: West Virginia Electric
Expiration Date: 09/14/99

Contract:

DRESS
Description: Dressings
File: 31
Vendor: Bellco Drug Corp.
Expiration Date: 09/30/99

Contract: ELEC-HDW
Description: Electric Cable and Hardware
File: 31
Vendor: Noland Co.
Expiration Date: 09/30/99

Contracts to be Extended

Contract:

DUP
Description: Digital Duplicators
File: 42
Vendor: American Office Systems - Solutions for Business
Expiration Date: 05/14/99

OCTOBER

VID-TAP


Videotapes and Accessories

AUD-TAP


Audiocassette Tapes

ALUM


Aluminum Coil and Flat Sheets


NOVEMBER

SAN-PAP


Sanitary Paper Supplies

HOUSE


Housekeeping Materials

CRENTAL


Car Rental Services

SOAP


Liquid Soap and Dispensers


Purchasing Division Buying Staff

For questions concerning these contracts listed, please contact the appropriate buyer:

File 21
Pam Jones
(558-0067)

File 22
Jim Jackson
(558-0468)

File 31
Charlyn Miller
(558-2596)

File 33
Ron Price
(558-0492)

File 41
Evan Williams
(558-2316)

File 42
John Johnston
(558-2402)

Are you unsure of certain purchasing procedures? ... Do you need to know what printing services Consolidated Publishing Facility provides? ... Do you have a question regarding travel requests? ... Would you want to know what surplus property is available? ... If you need information concerning any function within the Purchasing Division, complete the form below:



Thank You for Viewing our October 1998 Online Issue of
The Buyers Network. Please Visit Us Again Soon!