The Buyers Network is Published Monthly by the
Purchasing Division of the West Virginia Department of
Administration to Promote Better Value in Public Purchasing
---
Welcome to the November 1998 Issue
of the The Buyers Network!
---
Articles in this Issue:
Private and Public Procurement: What's the Correlation or Is There Any?
1998 Fall Purchasing Conference Offers Participants a Variety of Information
The Director's Comments: Continuing to Strive for Improvement
Diner's Club Survey Results Show Satisfaction with Credit Card Program
New Face at Purchasing: Meet Vanessa Cox
Changes Made to Agency Purchasing Manual
Problem of Numbering Requisitions: Our 'Fix' is a Prefix
Have You Turned in Your Conference Evaluation Form?
Alice Guthrie Retires with 33 Years of Service
Current Statewide Contract Update
---
Private and Public Procurement
What's the Correlation or Is There Any?
Many times in state government, procurement officers must deal with businesses and new leadership that are not always attune to public procurement practices. There is a tremendously big difference in how the private sector purchases and how state and federal government must purchase.
Many times, government leaders come from the private sector and have succeeded in operating successful businesses. Often, these practices can be transferred into the public sector in order to achieve similar benefits. However, this is not always the case.
Not only must we, as public procurement officers, inform and educate individuals within our organization, but with the vendor community outside of our organization.
There are four major differences which exists between the public and private sector: the law, the marketplace, the customer, and equity. Let's review these factors more closely.
The Law
In the private sector, purchasing can be conducted in ways that are not regulated by law. That certainly leaves room for creativity.
However, public procurement can only be conducted in ways that are specifically allowed by the law. Because we are spending public funds, we must follow a specific set of rules and regulations that ensure public trust. It is important to remember that legislation is passed to protect the public trust by facilitating effective, efficient or economical expenditure of public money. As a public procurement officer, it is your responsibility to ensure that the laws and the procedures are meeting those expectations.
The Marketplace
In the private sector, a purchasing manager is able to narrow the number of potential bidders down to a few known, qualified competitors who are responsive and responsible suppliers in support of the company's specific product needs. Public procurement touches every aspect of public service, from toilet tissue to technology, dealing with a high volume of multifaceted suppliers. Equal opportunity to compete for public business must exist.
The Customer
In the private sector, the purchasing manager works for the Company's CEO. The company has a focused product and customer in the marketplace. In the public sector, EVERYONE is our customer ... including the suppliers!
Equity
This is the least understood area of public procurement, and the single greatest cause of distress for both procurement professionals and public administrators. Only in the public sector is the procurement officer tasked, by law, to ensure equitable treatment of all parties to the procurement/contract. The procurement officer must objectively ensure the equity of the process from acquisition through award, contract administration and completion/termination of the contract.
A fundamental understanding of the above differences between the private and public sectors can make life much easier for everyone involved with public procurement.
Editor's Note: This article is based on "Knowledge is POWER!" by K. J. "Beau" Grant, CPPO, which appeared in the September-October issue of the NIGP Technical Bulletin. Printed by permission.
1998 Fall Purchasing Conference Offers
Participants a Variety of Information
Over 200 agency procurement officers joined the Purchasing Division for its fall conference, which was conducted at Canaan Valley State Resort & Conference Center on October 26 through 29.
Nineteen topics were addressed in small workshop sessions, offered by representatives from the Purchasing Division and other agencies, including the Department of Administration, Information Services & Communications Division (Administration), State Leasing Office, Finance Division (Administration), and the State Auditor's Office.
The Purchasing Division would like to thank those who attended as well as those participating as presenters for another successful conference!
The Director's Comments
Continuing to Strive for Improvement
By Dave Tincher
Purchasing Director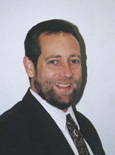 Programs and services cannot improve without the feedback from the individuals whom they affect. This is true with both internal and external initiatives.
The Purchasing Division has continued to strive to enhance communication among our state agency procurement contacts, business liaisons, and within our own organization.
In evaluating our statewide contracts, we rely on input from the vendor community in hopes of enhancing future specifications and efficiency of these contracts. Since the vendors are the suppliers of the commodities and services, their representatives are very knowledgeable of the products or services and of any changes which may have or may occur affecting the market.
In evaluating our training initiatives, we call upon the participants to assist us to improve or maintain our educational programs. At the conclusion of the Fall Purchasing Conference, we encouraged those attending to complete an evaluation form, which rated their level of satisfaction on the conference planning as well as the individual workshops. We use this information to make changes to future training efforts.
Recently, the Purchasing Division conducted employee focus groups aimed at enhancing the workplace. By evaluating issues within our own agency, we can better address areas of concern and make internal improvements. These group meetings were subsequently held as a follow-up of a department employee survey which was conducted in May.
Our professional staff strives to maintain effective working relationships with our agency procurement officers and vendors. Continuing to strive for improvement is the key to a successful organization.
Diner's Club Survey Results Show
Satisfaction with Credit Card Program
The State Travel Management Office, in cooperation with Diner's Club, conducted a survey regarding the use of the state travel card. The results indicate that most state travelers were satisfied with the program. The primary concern expressed related to the acceptance of the card.
Nearly 70% of the travelers rated their overall satisfaction with the program as very satisfied or satisfied; 17.6% indicated neither satisfaction nor dissatisfaction; with 11.9% dissatisfied and 3.4% very dissatisfied.
Some misconceptions were noted in the survey. Catherine DeMarco, the state travel manager, clarifies some of these issues (for more details, refer to the fall issue of State Travel News.
Refund from state department was late causing additional fees and charges that I had to pay.
Diner's Club allows 60 days to pay without penalty. However, if reimbursement is not received in a timely manner, they will extend your due date. Just call 800-2-DINERS and request an extension.
The biggest problem is the meager number of restaurants that accept the card and the restaurants we can afford as state employees to remain within the per-diem.
There are many restaurants that accept Diner's card; however, the decal may not be apparent on the door. Some establishments that accept the Diner's Club card include: Shoney's, Pizza Hut, Olive Garden, Denny's, and Chi Chi's. Currently, Diner's Club is negotiating with the following restaurants for card acceptance: Applebee's, Cracker Barrel and Bob Evans.
There needs to be more participation from the service stations.
The following service stations currently accept Diner's Club: Amoco, Beacon/Ultramar, Cenex, Clark, Crown/Fast Fare, Diamond Shamrock, Exxon, Getty (participating locations), Go- Mart, Love's Country Stores, Love's Travel Stops, Marathon, Mobil, Philips 66, Shell, Stop N' Go, Sunoco, Tesoro Alaska, Texaco and Town Pump.
Diner's Club has a limit of $200.00 per transaction/week. Sometimes we need more.
There are always exceptions if a traveler needs more cash for registration or extended travel. The Travel Management Office can authorize an increase for a certain time period.
For travel questions, please contact Catherine DeMarco, State Travel Manager, at 558-2613.
Congratulations!
Catherine (Bryan) DeMarco was married on October 12th to Nicholas DeMarco!
New Face at Purchasing: Meet Vanessa Cox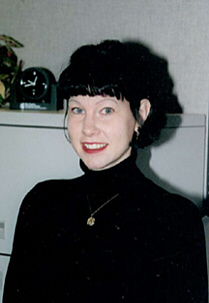 Vanessa Cox recently joined the Purchasing Division as the fleet assistant for the Administrative Services Section. Vanessa formerly worked for the Division of Motor Vehicles.

Changes Made to Agency Purchasing Manual

Promoting our 'Best Value Purchasing' philosophy, explaining new exemptions to Purchasing limits and approval, and notification of changes to the request for proposal process are just a few of the reasons for the issuance of the recently revised Agency Purchasing Manual.

Several pages of the manual, released on July 1, 1998, have been modified. Copies of the updated manual were made available at the Fall Purchasing Conference in late October. In addition, a complete copy with all of the changes was mailed to procurement contacts for all state agencies. It is the responsibility of these contact persons to provide updates to their purchasing staff.

If you have any questions regarding the revised manual, please contact your agency procurement officer.

The Agency Purchasing Manual is available through the Purchasing Division at a cost of $10 per copy. Contact Debbie Watkins at 558-3568 to receive your copy today!

Problem of Numbering Requisitions
Our "Fix" is a Prefix

By Dan Miller
Automation Manager

The Bible says,

'Teach us to number our days, that we may attain a wise heart' (Psalms 90:12). It sounds simple, but too often we underestimate the importance of numbering and the benefits of establishing an efficient system for doing so.

Take requisition numbering for example. It sounds easy, right? The first requisition we prepare is number 1; the second is number 2; etc. In fact, simply counting the requisitions is a good method...at least for a while. The problem occurs when the volume of the requisitions become too great.

The Purchasing Division receives over 2,000 new requisitions each year. This number excludes change orders to existing contracts. The requisitions originate from 166 state agencies (as defined by the Purchasing Division) and the resulting purchase orders often stay active for two or three years. In state procurement, a requisition numbering scheme is not just a good idea, it's a matter of survival! If two or more agencies submit a requisition and refer to it as requisition number 13, how can they be determined as separate, unique requisitions? Our solution is to assign them prefixes.

Obviously, there are other numbering schemes and some are better than others. Pre-assigned blocks of numbers are one option; computer generated numbers are another. However, the prefix method has advantages that appeal to the Purchasing Division including:
w

The prefixes we use are easy to recognize and remember. For example, the prefix for the Division of Natural Resources is DNR. The prefix for the Governor's Office is GOV. Can you guess what agency's requisition numbers begin with DMV?

w

The prefix method allows agencies to maintain control over their own base requisition numbers. This is good because most requisitions are processed at the agency level. Except in special circumstances, only those which exceed $10,000 are processed by the Purchasing Division.

w

The administrative effort to maintain the prefix method is minimal. The other methods require a great deal of effort to maintain, usually on an annual basis.
All agencies have an assigned prefix to use with their requisition numbers, the sole exception being the Division of Highways. The complete list is too long to print here, but it is available on our website. The address is www.state. wv.us/admin/purchase/prefix.htm.

For more details, please contact the Purchasing Division's Automation Unit at (304) 558-2314. Our e-mail address is team@gwmail.state.wv.us.


Have You Turned in Your Conference Evaluation?

Still holding on to that evaluation form from the Fall Purchasing Conference? We're waiting on it! The conference evaluation forms are extremely important to us. Positive changes have been made in the past based on YOUR feedback.

Please send the evaluation forms no later than November 15th to:

Diane Holley, Executive Assistant Purchasing Division
2019 Washington Street East
P.O. Box 50130
Charleston, WV 25305-0130.

If you have misplaced your evaluation form, please call Diane at (304) 558-0661.


Alice Guthrie Retires with 33 Years of Service

Best wishes to a close friend and coworker...On September 30th, Alice Guthrie officially retired from the Purchasing Division after 33 years of service. She began working for the division after graduating from high school and dedicated her entire career to public procurement. During her tenure, she developed many business and agency contacts and many friendships formed throughout the years. Her dedication and loyalty to the Purchasing Division should serve as a model for the rest of us to follow. Best wishes to you, Alice!

Information and dates (as October 15, 1998) included in this Current Statewide Contract Update are subject to change. If you need additional information, please contact the appropriate state buyer.

Contracts Awarded

Contract:

BUCKETS
Description: Buckets
File: 22
Vendor: Ross Willoughby - T&I Supply - Winans - Zep
Effective Date: 10/01/98

Contract:

XRAY
Description: X-Ray Film and Supplies
File: 31
Vendor: Amis Systems
Effective Date: 10/01/98

Contract:

MV
Description: Motor Vehicles
File: 33
Vendor: Astorg Ford - Country Club Chrysler - General Truck & Sales - Matheny Motors - Stephens Auto
Effective Date: 10/01/98

Contract:

PC
Description: Police Cruisers
File: 33
Vendor: Bert Wolfe Ford - R.H. Peters
Effective Date: 10/01/98

Contract:

OFFICE
Description: Office Supplies
File: 42
Vendor: Boise Cascade
Effective Date: 08/15/98

Contracts to be Bid or Under Evaluation

Contract:

SAN-PAP
Description: Sanitary Paper Supplies
File: 22
Bid Opening: 10/21/98
Under Evaluation: Yes

Contract:

MED/SUR
Description: Medical Surgical Supplies
File: 31
Bid Opening: 12/02/98
Under Evaluation: To Open

Contract:

PHOTO
Description: Photography Film & Supplies
File: 31
Bid Opening: 10/21/98
Under Evaluation: Yes

Contract:

TYPE
Description: Typewriters
File: 42
Bid Opening: 07/29/98
Under Evaluation: Yes

Contract:

BEDDING
Description: Mattress, Box Springs and Pillows
File: 42
Bid Opening: 08/05/98
Under Evaluation: Yes

Contracts to be Renewed

Contract:

TCONES
Description: Traffic Cones and Flags
File: 22
Vendor: Interstate Traffic Control - A&A Safety Gamm Corp. - Nova Rubber - Work Area Protection
Expiration Date: 09/14/99

Contract:

ALCOHOL
Description: Ethyl Alcohol
File: 22
Vendor: Aaper Alcohol
Expiration Date: 10/14/99

Contract:

IV/SOL
Description: I.V. Solutions
File: 31
Vendor: Baxter Healthcare
Expiration Date: 10/14/99

Contract: DISKETTE
Description: Diskettes
File: 21
Vendor: GI Tech
Expiration Date: 10/31/99

Contract: CARPET
Description: Carpet and Rugs
File: 42
Vendor: Capitol Business Interiors
Expiration Date: 09/30/99

Contracts to be Reviewed

NOVEMBER

SAN-PAP


Sanitary Paper Supplies

HOUSE


Household Materials

CRENTAL


Car Rental Services

SOAP


Liquid Soap and Dispensers


DECEMBER

OSTOMY
Ostomy Products and Accessories

CATH


Catheters and Related Items

LS


Chemical Glassware


Purchasing Division Buying Staff

For questions concerning these contracts listed, please contact the appropriate buyer:

File 21
Pam Jones
(558-0067)

File 22
Jim Jackson
(558-0468)

File 31
Charlyn Miller
(558-2596)

File 33
Ron Price
(558-0492)

File 41
Evan Williams
(558-2316)

File 42
John Johnston
(558-2402)

Are you unsure of certain purchasing procedures? ... Do you need to know what printing services Consolidated Publishing Facility provides? ... Do you have a question regarding travel requests? ... Would you want to know what surplus property is available? ... If you need information concerning any function within the Purchasing Division, complete the form below:



Thank You for Viewing our November 1998 Online Issue of
The Buyers Network. Please Visit Us Again Soon!