The Buyers Network is Published Monthly by the Purchasing Division of the West Virginia Department of Administration to Promote
Better Value in Public Purchasing
---
Welcome to the May 1998 Issue
of the The Buyers Network!
---
Articles in this Issue:
PO Encumbrance Module Transforms
1998 Spring Purchasing Conference
Procurement Award to be Announced at the Conference
The Director's Comments: Using Prudent Thinking in Government Spending
New Statewide Contract to Officer Cellular Service and Equipment
1998 Legislative Session: How Did the Session Affect the State Purchasing Process?
Join our Division in Welcoming our New Employees to Purchasing
What's the State Buying? A Close Look at the Variety of Purchases
The Initiative Continues for Use of Alternative Fuels for State Vehicles
Shuttle Service Schedule Changes
Sheltered Workshops Now Authorized to Accept the State Purchasing Card
Proposals Opened for the HRIS Project
Current Statewide Contract Update
---

PO Encumbrance Module Transforms
Times are changing...and so must the purchase order encumbrance process which provides accountability and reliability of state expenditures. Four years ago with the implementation of the WVFIMS Purchase Order Encumbrance Module, the Encumbrance Unit of the Budget Section was phased out and the Purchasing Division became responsible for the encumbrance process.
The implementation of the encumbrance system was realized through the efforts of Rick Pickens (Information Services & Communications Division); Shawn Carper, John Smolder and Emily Lewis (Finance Division); Lisa Roberts of the State Auditor's Office; and Dan Miller and Jo Ann Dunlap of the Purchasing Division.
In late 1996, the Department of Health & Human Resources participated in the pilot program. "After completing the testing and making the appropriate modifications to meet the needs of state agencies, we began training and rolling out the system to all state agencies in September of 1997," according to Jo Ann Dunlap. This on-going process has reached nearly all state agencies who are now using the WVFIMS PO Encumbrance Module. All agencies, including Higher Education, must be trained and begin using this system by May 4, 1998.
According to Dunlap, all purchase orders for state agencies, with the exception of open-end contracts, encumbered by the Purchasing Division over $10,000 [or $15,000 for Higher Education] must have a P-Document Number.
Even though Higher Education has their own purchasing procedures and does not process their purchases through the Purchasing Division, they must encumber their documents through the PO Encumbrance Module. This system-generated number is printed on the WVFIMS Purchase Order Cover Sheet that must accompany requisitions.
This 'cover sheet' details all of the necessary financial/accounting information that supports an encumbered purchase order; therefore, the accounting information is no longer required on the actual requisition. Two of the benefits of the encumbrance module include:
The agency and the State Auditor's Office have the same balances with the same running totals. "The WVFIMS PO Encumbrance Module eliminates the need to reconcile purchase order balances between our agency's records and the Auditor's Office," says Doug Cook, an accountant for DHHR.

A reduction of change orders are expected since accounting changes no longer must be processed through the Purchasing Division, but will be done electronically by the agency, supported by the WVFIMS cover sheet.
"In addition, agencies should see a decrease in the number of invoices being rejected by the State Auditor's Office due to the module's edits," Lisa Roberts said.
Agencies have been very cooperative and receptive to the PO Encumbrance Module. "They have been instrumental in the success of this project," Dunlap said. "Together, we'll step into the 20th century with a complete accounting system in the state of West Virginia."
1998 Spring Purchasing Conference
Start Packing Your Bags...It's Coming Soon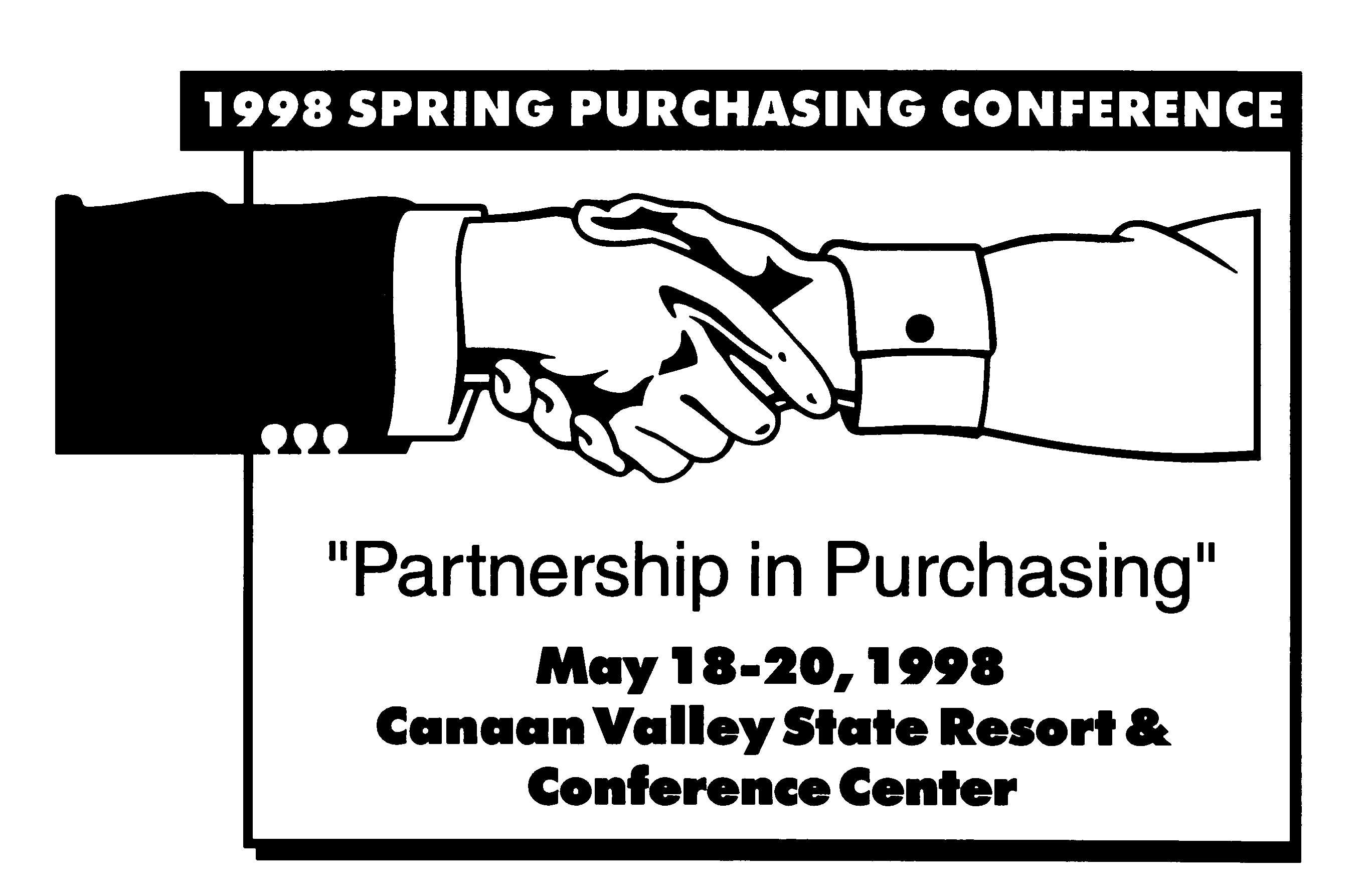 Partnership in Purchasing ... This is the theme of the 1998 Spring Purchasing Conference to be held on May 18th-20th at Canaan Valley State Resort & Conference Center. This training initiative focuses on the interaction between the Purchasing Division and state agencies in procuring commodities and services for the state of West Virginia.
Registration has closed; however, please note that the Purchasing Division will be offering a fall conference on October 26-28 this year also at Canaan Valley State Resort & Conference Center. Encourage your purchasing staff to attend our fall conference if they were unable to register for the spring conference.
Procurement Award to be Announced
at the Purchasing Conference
And, the winner of the 1998 Agency Procurement Officer of the Year is....
oops! sorry, you will have to wait until the spring purchasing conference to find out.
The announcement of this annual recognition program will be made at the conference banquet on May 19th. The Purchasing Division would like to thank those who made nominations for this award.
More details on the winner will be reported in next month's issue!
The Director's Comments:
Using Prudent Thinking in Governmental Spending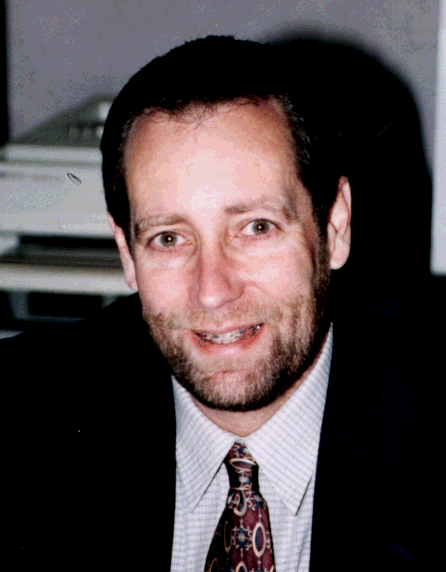 By Dave Tincher
Purchasing Director
In last month's issue of The Buyers Network, we talked about the importance of professional ethics, especially in public purchasing.
A similar point relates to the decisions we make in spending the tax dollars of the citizens of West Virginia. Are we asking the questions that we should in regard to the necessity of the purchase? Or, are we assuming that the person who is requesting the purchase has the same level of prudent thinking and professional ethics that we, as public purchasers, have?
Perhaps, we need a reminder to question the the decisions that we and those around us initially make. Are we purchasing a commodity that is of higher grade than what we really need? Are we purchasing more of an item than what we really expect to use in a lifetime?
As public purchasers, we may not always make everyone happy with these questions. However, we must continue to strive to spend our tax dollars efficiently. That is our job and we must continue to use prudent thinking and maintain our high professional standard in our job performance.
New Statewide Contract to Offer
Cellular Service and Equipment
As a result of feedback from state agency procurement officers, the Purchasing Division has issued a Request for Proposal for cellular telephone service and equipment.
This solicitation, which opened on April 15th and is currently being evaluated, will result after award as a statewide contract for all state agencies and political subdivisions (who participate in the Cooperative Purchasing Program).
The proposal offered to cellular vendors requested an illustration of their plans for future enhancement to their cellular system, including expansion, coverage and quality of service.
The following plans were solicited:
§

Activation of unit with no air allowance

§

Activation with a minimum of 50 minutes of unrestricted air time

§

Activation with a minimum of 120 minutes of unrestricted air time

§

Optional features, including three-way conference calling, voice mail, and toll-free calling.
Currently, there are approximately 1,000 cellular telephones in service by state agencies. After a contract award, any telephones activated by a state agency shall be with the successful vendor(s) and subject to the contract rates offered during the bid process.
The evaluation criteria for this solicitation included cost, area coverage, past performance, references, and requested optional features. Additional information will be offered at the time of award.
QUESTION OF THE MONTH

What is the purpose of a Request for Information (RFI)? Can an award be made from an RFI?
No. Requests for Information are simply a solicitation to obtain additional data in order to develop a Request for Quotation or Request for Proposal. The RFI solicits the help of multiple vendors who have expertise and can provide information of the particular area. The Purchasing Division recognizes only two methods of solicitation of bids for award: Request for Quotation and Request for Proposal.
1998 Legislative Session
How Did the Session Affect the State Purchasing Process?
The 1998 Legislative Session concluded on March 21st, leaving a handful of bills which affect the state purchasing process. This article will summarize these legislative actions.
Before explaining the bills which directly relate to purchasing, let's look at those which most state employees had an interest. An across-the-board pay raise of $756 was included in the State Budget Bill which both the House and Senate passed.
The raise for state employees, which will go into effect July 1, 1998, was built into the budget for the next two years at the same increment. The potential raises for 1999 and 2000 are still subject to legislative approval each of the two proceeding years.
Another bill which passed in both the House and Senate, but was vetoed by Gov. Cecil H. Underwood, concerned the Public Employees Insurance Agency's (PEIA) prescription formulary. This legislation would have prohibited changes to the list of drugs it pays for during a plan year. This action would have hampered with the ability of PEIA to make necessary changes.
Now with the legislation directly affecting to the purchasing process …let's start with the Purchasing Card Program. An increase in spending limits was approved which increases the amount from $500 to $1,000 for those authorized to use this credit card system. However, the actual increase has not officially taken effect as yet. Guidelines are currently being modified.
Due to this change, the Purchasing Division will be authorizing state agencies to make purchases up to $1,000 without required competitive bids. However, it is important to note that competitive bids are always recommended.
The renovation of Morris Square was also a 'hot' topic for legislators. With the approval in Senate Bill 661 to sell the former Thomas Jefferson Junior High School, the employees of the Consolidated Publishing Facility who occupy this building will be moving to Morris Square.
The bid opening for the former school is May 5th and the 'move' is expected to occur early fall. The State Treasurer's Office and the Auditor's Office – Land Books Section will also utilize this space. Storage will be another use for this location.
The passage of SB760 allowed for the construction of a Capitol Complex parking garage. This 600-car garage is expected to be completed by early 2000 as a lease-purchase.
Other legislation affecting the Purchasing Division are listed below:
(SB248): Allowed for the continuation of the Purchasing Division through July 1, 1999.
(SB498) Supplemental appropriation of funds to the revolving fund of the Purchasing Division
(HB4144) Administrative rules of the Purchasing Card Program
(HB4548) Exempting Legislature from Purchasing Card fees
Join our Division in Welcoming our
New Employees to Purchasing
During your next visit to Purchasing Division's office on Washington Street, you may see some new faces. We are very pleased to introduce our new staff members to you!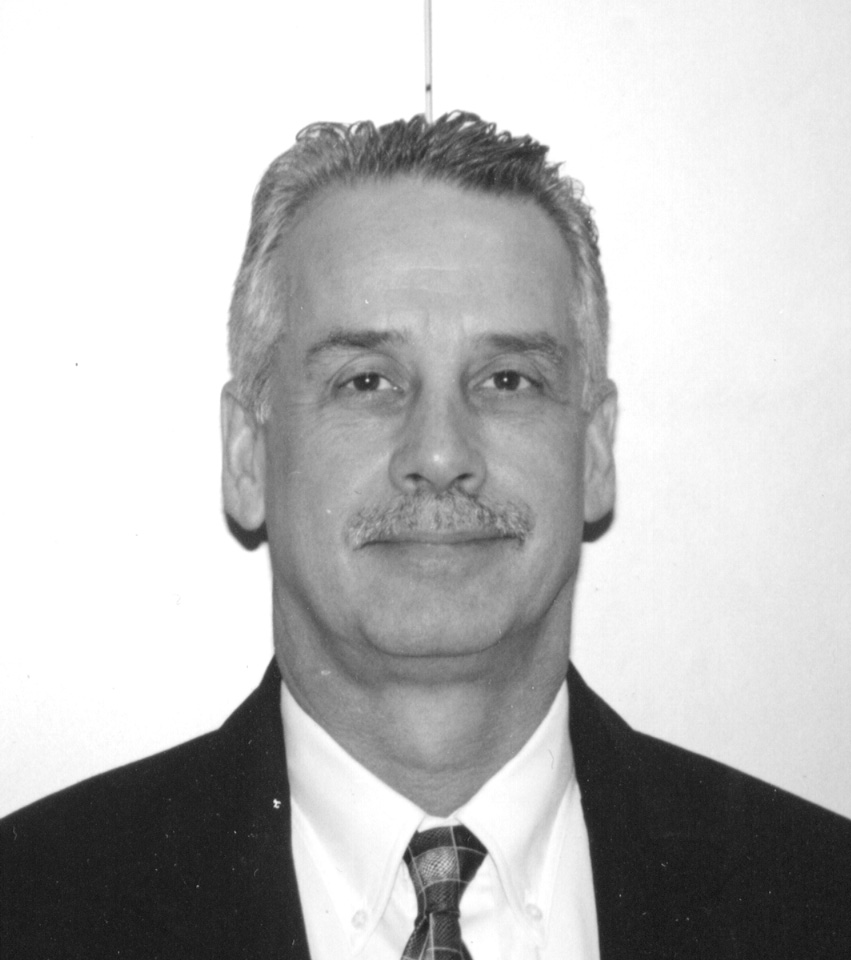 John Johnston is our new buyer for the Acquisition & Contract Administration (ACA) Section. He began working for the division on April 1st. He previously worked as an accountant and retirement advisor for the Consolidated Public Retirement Board (CPRB) and is part owner of a local restaurant. "I'm very excited about this position," Johnston said. "It is a great opportunity for me and I look forward to the challenges that await me."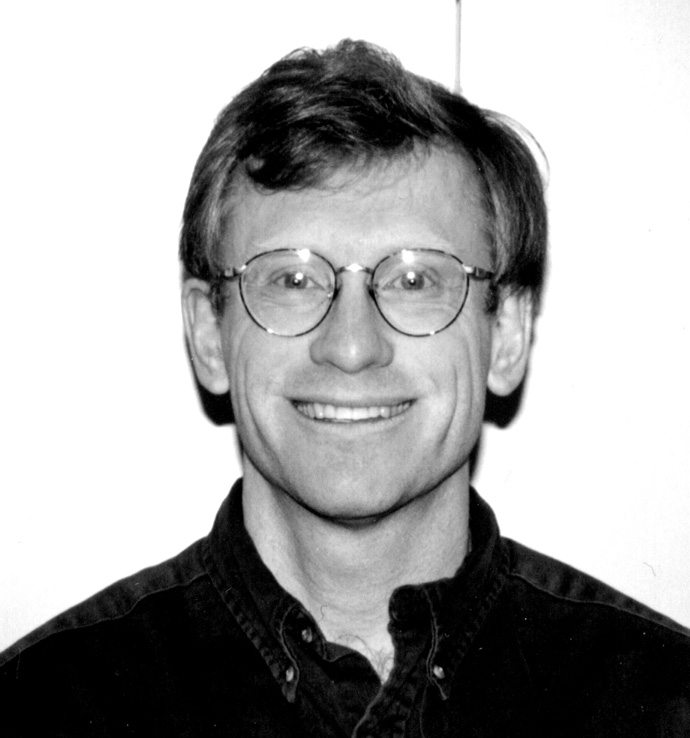 Jim Vernon is our new bid clerk for ACA. Starting on March 2nd, he is responsible for responding to requests from vendors for bid packages.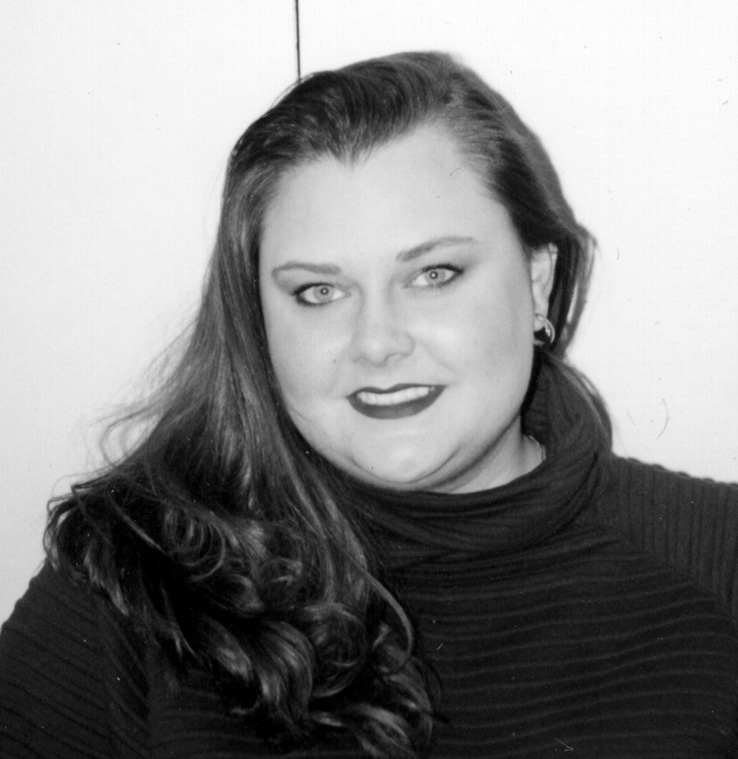 Allison Stotts recently joined the Administration Unit under the Administrative Services Section. Starting work on March 16th, she is working with state agencies, vendors, and the Purchasing Division staff in retrieving filed purchasing documents.
Please join us in welcoming these new employees to the Purchasing Division staff. They will be a valuable asset to our operation.
What's the State Buying?
A Close Look at the Variety of Purchases
The types of commodities and services necessary to operate state government today varies to an extreme. Of course, you must look at the variety of services the state provides: education, entertainment, health, employment, promotion, development, economics ….and the list goes on. You can clearly see this broad range of services and needs by reading the West Virginia Purchasing Bulletin. Let's take a quick peek at the most recent issue of this publication and note some of the items being requisitioned by state agencies. You will be surprised at the range of items necessary to operate our government:
Spring flowering plants for Capitol grounds

Translation and typesetting of WV Driver Handbook into Japanese, German and Spanish

Energy management services and energy related capital improvements for Main Street Communities Program.
This is just a sample of the hundreds of items that appear in the West Virginia Purchasing Bulletin each year in attempt to increase competition by advertising requisitions to our vendor community.
The Initiative Continues for Use of
Alternative Fuels for State Vehicles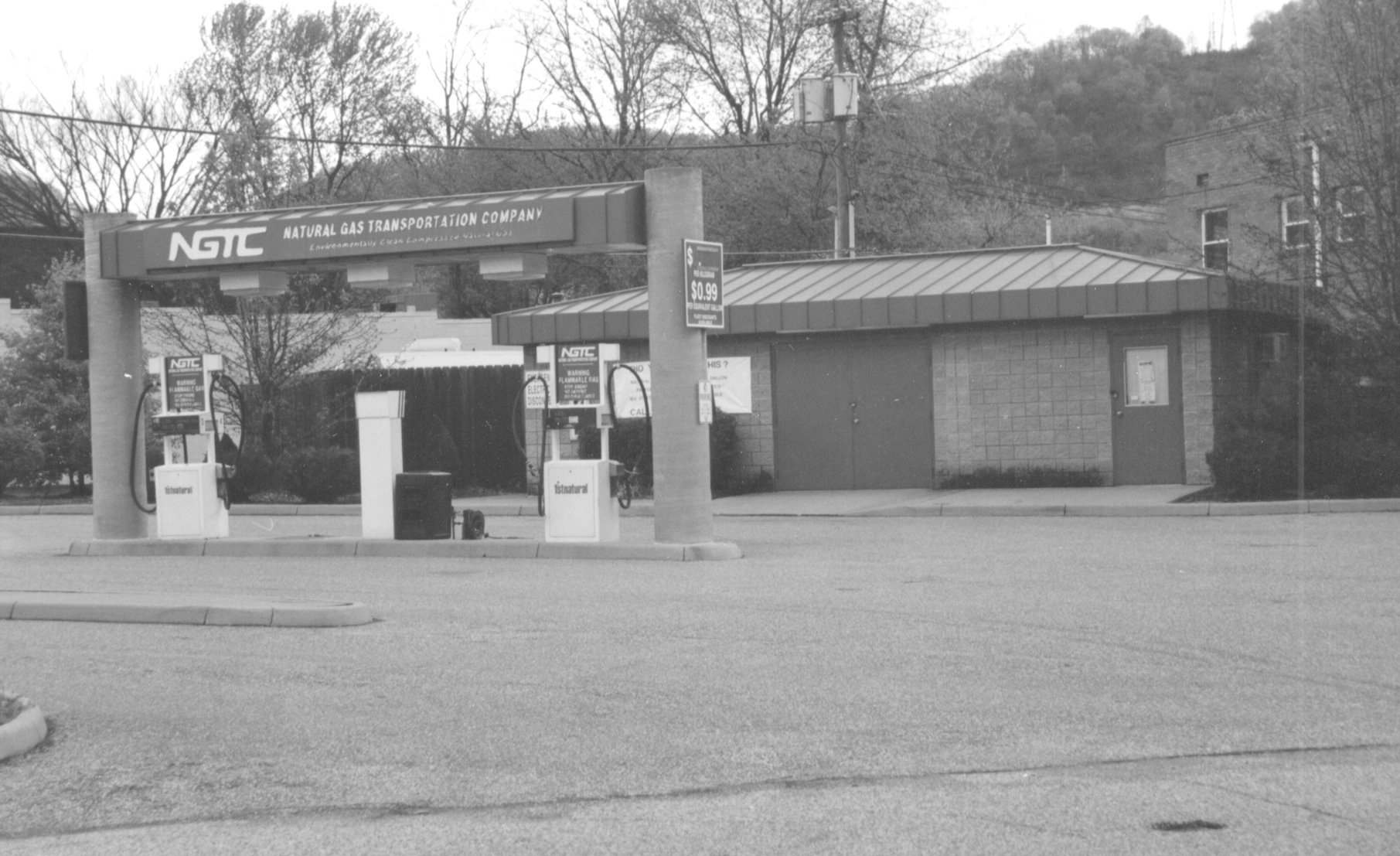 Transportation in the United States has an enormous impact on the economy, our energy security, and our environment. A concern which continues to grow relates to the emissions from vehicles, which are the leading contributor to air pollution.
West Virginia state government is playing a major role in combating this problem by its involvement in the Clean Cities Coalition. West Virginia is the only state government participating at this time in the Coalition. This locally-based government/industry partnership is coordinated by the U.S. Department of Energy. Its purpose is to expand the use of alternatives to gasoline and diesel fuel.
There are several alternatives to gasoline, including one of the most popular compressed natural gas (CNG). Currently, the State Fleet Management Office has 110 vehicles leased to state agencies that are bi-fueled: operate on either gasoline or CNG. The Division of Environmental Protection is the leader in CNG vehicle usage, according to Ken Miller, State Fleet Manager.
"We abide by a federal mandate issued in the Federal Energy Policy Act of 1992, which requires 15% of applicable vehicle purchases this year to be alternative fueled," he said. Miller adds that the percentage mandated increases each year for eligible models.
"This year, we bought 35 bi-fueled vehicles to be used throughout state government. A Department of Energy grant helped pay for the extra cost of the alternative fuel feature," he said.
There are many reasons to utilize vehicle fuels other than petroleum products. The state of West Virginia produces the third largest amount of natural gas in the United States, according to Miller.
"When we buy natural gas vehicles and use compressed natural gas (CNG) as a fuel source, we help ensure employment for West Virginians as well as decrease our dependence on foreign oil," he said. "Although these are good reasons, the most important one is the fact that when we utilize an alternative fuel, such as CNG, we are helping clean up the air that we all breath."
Miller adds that driving a compressed natural gas vehicle may require a little more effort, but the benefits to environment are substantial.
Shuttle Service Schedule Changes
Effective March 30, 1998, the hours of operation for the State Capitol Complex shuttle service are as follows: Monday through Friday, from 7:00 a.m. to 9:00 a.m. and from 3:35 p.m. to 5:15 p.m., according to Janice Boggs, Capitol Parking Manager. The shuttle does not operate on state holidays.
The morning shuttle departs Laidley Field, starting at 7:00 a.m., and serves each of the stops listed below at approximately every 10-15 minutes. The shuttle stops include:
Laidley Field parking lot;

Division of Highways (Building 5 - Piedmont Road Entrance);

Building 6 Entrance (California Avenue);

East Wing Entrance (California Avenue);

Main Building Entrance (California Avenue); and,

Governor's Driveway (Greenbrier Street).

Sheltered Workshops Now Authorized
to Accept the State Purchasing Card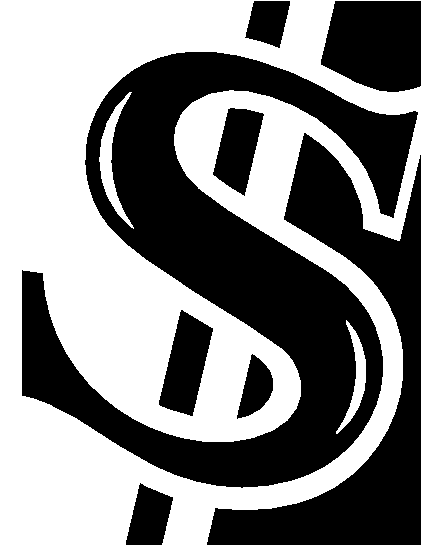 The West Virginia Association of Rehabilitation Facilities (WVARF) recently announced the acceptance of the State Purchasing Card at their various locations. WVARF is a provider of commodities and services to state agencies under the provisions of the State Use Law.
This law states that the competitive bidding process is waived when state or governmental agencies purchase products and services produced in workshops and/or rehabilitative programs, provided prices and quality are comparable to other goods and services available.
Nearly 30 sheltered workshops throughout the state offer services to state agencies:
Adena Industries (843-1111)
ARC in Harrison Co. (624-9114)
Boone Co. Workshop (369-1930)
Brooke Co. Opportunity Ctr. (737-2859)
Buckhannon-Upshur Work Adjustment Center (472-4678)
Clay Co. Sheltered Workshop (587-4205)
Development Center & Workshop (788-3046)
Eastern Panhandle Training Ctr. (754-7921)
Goodwill Industries of Kanawha (346-0811)
Goodwill Industries of KYOWVA (523-7462)
Green Acres Regional Center (762-2522)
Gateway Industries (645-3165)
Hancock Co. Sheltered Workshop (748-2370)
Harrison Co. Sheltered Workshop (623-3757)
Jackson Co. Development Ctr. (273-9311)
Mercer Co. Opportunity Workshop (425-3810)
Sheltered Workshop of Nicholas Co. (742-6202)
The Op Shop (366-5737)
Pace Training and Evaluation Center (599-0513)
Precision Services (765-5890)
Raleigh Co. Sheltered Workshop (253-8913)
Randolph Co. Sheltered Workshop (636-1638)
Shawnee Hill Industries (341-0417)
Special Services Center (822-7062)
Job Squad (622-3924)
SW Resources (428-6344)
Taylor Co. Workshop (265-1951)
W.A.T.C.H., Inc. (232-1750)
Wyoming Co. Workshop (682-8271)
For additional information on the products or services available at these facilities, please call WVARF at (304) 766-4894.
Proposals Opened for the HRIS Project
Three vendors responded recently to a Request for Proposal issued by the Division of Personnel for an automated human resource information system (HRIS). The bids are currently being evaluated.
The system will initially automate those processes which are most uniform and standardized within state government. As the implementation of these automated processes is successfully completed, other processes will be added. It will have the ability to gather, access and share employee information across agencies within state government, while respecting and maintaining security, confidentiality, and ensuring a high level of data integrity. The system is expected to provide not only for our current needs, but for those in the future.
A long-range objective of the HRIS is a single point of entry for employee data. The data recorded about state government employees will be more standardized and reduce the time and effort needed to add or change this data, thus, enhance the accuracy of the data. Other goals include the provision of tools to support comparative analysis, the elimination and/or reduction of manual processes in human resource functions, and the opportunity for paperless transactions.
The HRIS project is expected to be implemented within the Division of Personnel by March, 1999, with a phased roll-out to agencies beginning July, 1999. "It will provide the kind of support to the Division of Personnel and to agencies, which will benefit all employees of state government," according to Ed Casto, Personnel Director.
TEAM's Access Hours Change
Due to popular demand, the available hours for the TEAM automated purchasing system have been extended. TEAM may now be accessed until 8:30 p.m. every evening.
Previously, the system was unavailable after 6:00 p.m. If you have any questions, please contact Automation Manager Dan Miller at 558-2314.
Information and dates (as April 16, 1998) included in this Current Statewide Contract Update are subject to change. If you need additional information, please contact the appropriate state buyer.
Contracts Awarded
Contract: HOUSE
Description: Housekeeping Materials
File: 22
Vendor: Unisource
Effective Date: 03/01/98
Contract: CRENTAL
Description: Car Rental Services
File: 22
Vendor: Avis
Effective Date: 02/16/98
Contracts to be Bid or Under Evaluation
Contract: CABLE
Description: Coaxial Cable
File: 21
Bid Opening: 04/29/98
Under Evaluation: Yes
Contract: DFS
Description: Disposable Food Service
File: 22
Bid Opening: 04/01/98
Under Evaluation: Yes
Contract: FLR-MAC
Description: Floor Machines
File: 22
Bid Opening: 04/22/98
Under Evaluation: Yes
Contract: AUDIT
Description: Single Audit Services
File: 31
Bid Opening: 04/29/98
Under Evaluation: Yes
Contract: A/E BATT
Description: Battery: Auto and Equipment
File: 33
Bid Opening: 04/22/98
Under Evaluation: Yes
Contracts to be Renewed
Contract:FASTEN
Description: Fasteners and Accessories
File: 22
Vendor: Mid State Bolt & Nut Co.
Expiration Date: 04/30/99
Contract: LS
Description: Glassware/Chemical
File: 31
Vendor: Fisher Scientific
Expiration Date: 03/31/99
Contract: FUEL
Description: Fuels: Motor and Heating
File: 33
Vendor: Phoenix Petroleum, Tri-State Petroleum, R.T. Rogers, Guttman Oil, Petroleum Products, Petroleum Traders
Expiration Date: 04/14/99
Special Instructions
Contract: S-SVC
Description: Security Guard Services
File: 22
Note: Contact Buyer for Special Instructions

MAY
DICT
Dictating Equipment
IP
Information Processing
IPTEMP
Temporary Personnel: Information Processing
SAT
Satellite Transponder Time
DISHWASH
Dishwashing Materials
WIPING
Wiping Cloths
RECMGT
Records Management Services
OIL
Lubricants and Oils

JUNE
BUCKETS
Buckets
TCONES
Traffic Cones and Flags
PHOTO
Photography Film and Supplies
DRESS
Dressings
ELEC-HDW
Electric Cable and Hardware
DC BATT
Dry Cell Batteries
CARPET
Carpet and Rugs
LIGHT
Lighting; Bulbs


Purchasing Division Buying Staff

For questions concerning these contracts listed, please contact the appropriate buyer:
File 21
Pam Jones
(558-0067)
File 22
Jim Jackson
(558-0468)
File 31
Charlyn Miller
(558-2596)
File 33
Ron Price
(558-0492)
File 41
Evan Williams
(558-2316)
File 42
John Johnston
(558-2402)
Questions?...Just Ask!
Are you unsure of certain purchasing procedures? ... Do you need to know what printing services Consolidated Publishing Facility provides? ... Do you have a question regarding travel requests? ... Would you want to know what surplus property is available? ... If you need information concerning any function within the Purchasing Division, complete the form below:


Thank You for Viewing our May 1998 Online Issue of
The Buyers Network. Please Visit Us Again Soon!