The Buyers Network is published monthly by the Purchasing Division of the WV Department of Administration to promote better value in public purchasing.
---
Welcome to the July Issue of The Buyers Network!
---
Articles in this issue:
1997 Spring Purchasing Conference

Conference Evaluation Analysis Indicates Satisfaction in Training
Fixed Assets System Roll-Out Scheduled Soon
Director's Comments
Purchasing Plans for the BIG Move

Spending Freeze Lifted for Purchases
Change Made in the Evaluation of the Request for Proposal Process
State Takes Steps Toward Addressing Year 2000 Computing Problems
Information Technology Users Conference & EXPO
Chief Technology Officer for State to Begin Duties July 1st
Purchasing Card Now Permitted for Use of Labor and Services
Consider These Upcoming Conferences!
Show & Tell Fair Planned to Promote Services
Current Statewide Contract Update
Being on the Receiving End...For a Change
---
1997 Spring Purchasing Conference
Conference Evaluation Analysis Indicates Satisfaction in Training
With the help of the participants of the 1997 Spring Purchasing Conference, an evaluation of this training event was completed to determine the level of its success and to identify areas of improvement. The conference was held on April 14-17 at Canaan Valley State Resort & Conference Center.
Of the total 230 agency representatives who attended the conference, 96 responded (42%) by completing an exit evaluation response sheet. The respondents critiqued several areas of the conference, including accommodations, registration, reservations, banquet guest speaker, conference organization, overall conference, and the length of conference.
The participants were also requested to evaluate each workshop for which they attended. Although many of our workshops received very high ratings, those which received a combined excellent and good rating of 95 percent or more included: Advanced Purchasing (offered by Curt Curtiss); Real Estate Leasing (offered by Tammy Goad); WVFIMS (offered by Rick Pickens and Shawn Carper); Prison Industries (offered by George Hampton); DHHR Agency Session (conducted by DHHR staff); Travel Management (offered by David Tincher); Purchasing Card (offered by Dick Estill); and Surplus Property (offered by Ken Frye).
A question was included on the evaluation sheet which related to the potential interest in an NIGP (National Institute of Governmental Purchasing Institute) seminar being conducted in West Virginia. A response of 69 percent indicated an interest as opposed to 31 percent expressing no interest.
Below are some comments received from the participants: This was my first purchasing conference. It was not only informative and interesting, but by attending with my co-workers and peers, many ideas and comments on past practices were exchanged which will really help us in the future...Everything was very well organized. It's probably the best conference I've ever attended!...The workshops were interesting and I feel I learned several things I did not know. The Purchasing Division would like to thank the participants for responding to the evaluation sheets. The information will be invaluable in planning future training programs.
---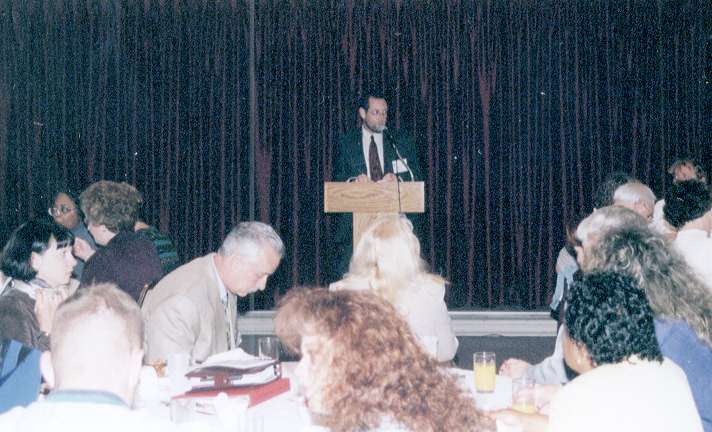 ---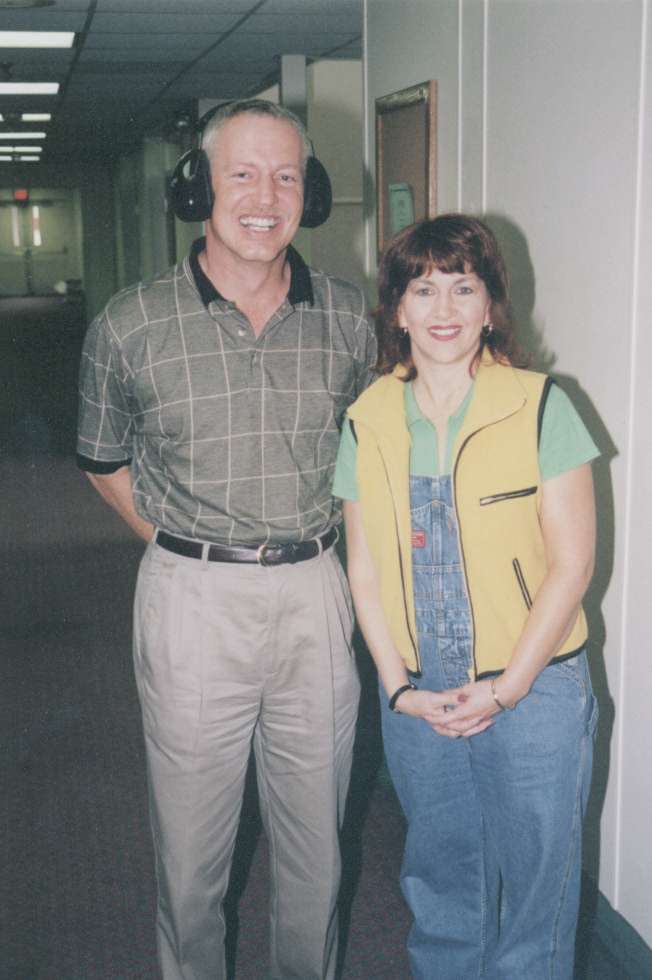 ---
Fixed Assets System Roll-Out Scheduled Soon
The West Virginia Financial Management Fixed Assets System (WVFIMS-FA), which was named the Fixed Asset System of Record for the state of West Virginia, is now ready for full statewide implementation to agency users, according to Jo Ann Dunlap, Administration Unit Manager who has responsibility for overseeing this activity.
Agencies were contacted last fall regarding the management of the Fixed Asset System and the future training which would be available. Although the system was ready for implementation at the time, the "retirement module" had not been completed. However, the system is now fully prepared to record state owned property from acquisition to disposal.
Training will be offered to agency inventory management coordinators who make a request to the Administration Unit. "We are expecting every agency to have their current fixed assets with an acquisition cost of $1,000 or more on the WVFIMS-FA system by December 31, 1997," Dunlap said. "All new equipment that is purchased after that date is to be added accordingly."
One of the greatest benefits from this system is the reporting features. For example, the "Potential Asset Report" includes all equipment purchased and paid for, but does not appear on the agency's inventory. The system also offers a WVFIMS/TEAM interface, providing a "Holding Table" for equipment purchased on a TEAM purchase order. Data on equipment that has been delivered and the receipt ticket posted in TEAM will be placed into this "Holding Table" on a per item basis, which can be accessed by the agency in WVFIMS. This features will eliminate the need for additional keystrokes.
Recently, all agencies should have a received a memorandum from Purchasing Director David Tincher, along with a Policies and Guidelines to Inventory Management & Surplus Property Disposition handbook, the official training manual for the WVFIMS -FA system, an Inventory Certification Cover Sheet, an Inventory Management Coordinator Designation Form, and a questionnaire.
The purpose of the questionnaire is to determine if agencies can upload their fixed assets to the WVFIMS-FA system, elminating entering items individually, according to Dunlap.
For more information , please contact Jo Ann Dunlap, Administration Unit Manager, at (304) 558-0661.

Back to the Top

Director's Comments
Purchasing Plans for the BIG Move
By David Tincher
Purchasing Director
The news of Purchasing Division's upcoming move from the State Capitol may not come as a complete shock to many...the word has gradually spread that we are in the beginning stages of this transition.
After decades of calling the State Capitol home to the Purchasing Division, our staff is planning to move to the P&G Building which is located on Washington Street, only a block from the Capitol. The Supreme Court has requested our existing east wing space for their staff.
Work crews have already begun renovating the P&G Building in order to accommodate those staff members affected: Acquisition & Contract Administration; certain units within the Administrative Services Section (Fleet Management, Automation, Administration, Communications, Travel Management); and the Director's office.
A great deal of coordination has been required in a limited amount of time to make the necessary mo-difications to the building. We also have had to develop an effective work space design using primarily our existing modular units to accommodate our staff. The official move is tentatively scheduled for September 1, 1997.
More details will be shared as they progress.

Back to the Top
Spending Freeze Lifted for Purchases
Since January, a spending freeze has been in effect, resulting in all requisitions and purchase orders requiring the review and approval of the Governor's Office. However, according to a memorandum from Bill Phillips, Chief of Staff for the Governor's Office, the freeze exemption approval signature has been lifted.
Philips indicated that after reviewing the requisitions and purchase orders for six months, his staff has been able to familiarize themselves with the purchasing procedures and spending patterns of the state. He added that this review period was useful in learning how the purchasing process works.


Back to the Top
Change Made in the Evaluation of the Request for Proposal Process
As announced at the 1997 Spring Purchasing Conference, a slight change in the request for proposal process will take effect on July 1, 1997.
The change involves the role of the evaluation committee chairperson, according to Curt Curtiss, Director of the Acquisitions & Contract Administration Section. "We have determined that the agency procurement officers attend the purchasing conferences and are familiar with the RFP process, but they are seldom a member of the evaluation committee," he said. "Therefore, effective July 1st, before the evaluation committee chairperson is authorized to take the proposals to begin the evaluation process, the chairperson must meet with the Purchasing Division personnel and have the evaluation process reviewed."

Back to the Top
State Takes Steps Toward Addressing
Year 2000 Computing Problems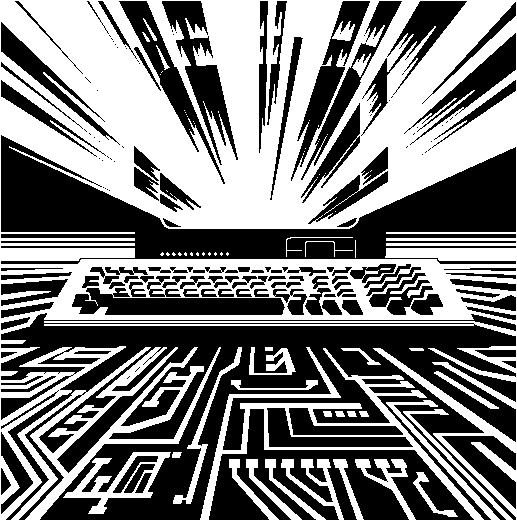 Government agencies are faced with many automation problems relating to the turn of the century. The problems and the consequences seem so overwhelming that many people have simply refused to acknowledge it.
These problems include: programs, data, and lines of code being analyzed to determine if and where Year 2000 problems exists; insufficient personnel to both maintain existing systems and concentrate on the repair and replacement of non-compliant systems; insufficient budgets to properly address the problem; and, lack of understanding or acceptance of the problem.
In recognizing the situation, Information Services & Communications Division issued an RFP to create a statewide multi-vendor contract for Year 2000 services (SWC2000). The Purchasing Division is working closely with IS&C in awarding contracts to vendors who qualified to provide services. According to Senior Buyer Pam Jones, three contracts have been approved for the qualified vendors list: UII Corp., Sterling Software, and Diverse Technology Corp. Additional vendors will be added as they qualify.
SWC2000 provides a vehicle for state agencies and political subdivisions to employ contractors to analyze the extent of their Year 2000 problems and to make necessary modifications to fix the problems. "We have developed a process which is based on a state agency work order form and a vendor response to that form," according to Mike Morris, IS&C Planning and Review Manager. This process allows the agency to define the scope of the work requested, while encouraging competition among the qualified vendors.
The completed work order form is designed to provide vendors with the necessary information to make a responsible bid. Agencies will complete the form and submit to IS&C each time services are requested. It should be accompanied by a list of at least three vendors who offer the requested services for the languages, platforms, and environments utilized by the requesting agency. IS&C will review the form and either approve it for release or request the agency to make necessary modifications.
The agency will then evaluate the responses and select a vendor by weighing such factors as cost, the vendor's understanding of the agency's computing environment, agency's familiarity with proposed tools and methodologies, proposed time frames for completion of the assignment, and other subjective criteria. All proposals received will be forwarded to IS&C with a completed State Contract Release Order (SCRO) form awarding to the selected vendor. IS&C will review the SCRO and forward to the Chief Technology Officer for authorization.
Morris said that once all of the contracts are issued, he expects approximately 15 vendors to be approved for the qualified list. Although the process may be modified after agencies begin using the contract, Morris is pleased with the review and approval steps. "The agencies will make their selection based on many factors, not just cost," he said. "We've given agencies the latitude in the selection process in order to use subjective judgement on who they select."

Back to the Top
Information Technology Users Conference & EXPO
Information Services and Communications Division has scheduled its second annual Information Technology Users Conference & EXPO for September 3 and 4. The EXPO, which will be held at the Charleston Civic Center, will feature informational workshops provided by the IS&C staff on various topics, including the Statewide Information Processing (IP) Contract, Crystal Ad Hoc Reporting, WVFIMS, IS&C Rates, and the Use of the Internet/Intranet. In addition, a vendor's exposition will offer demonstrations of various hardware and software. Vendors will also be conducting informational workshops.
A new addition to this year's EXPO will feature a Solutions Center, which will offer live demonstrations on WVFIMS, Crystal Reporting, the Internet/Intranet, and video conferencing. If you are interested in attending this event, please contact Sue Lore of IS&C at 558-1067.

Back to the Top
Chief Technology Officer for State to Begin Duties July 1st
As one of Governor Cecil H. Underwood's five key areas for his administration, technology has made a giant step forward with the signing of the landmark technology bill and the appointment of Dr. Samuel M. Tully as the state's first chief technology officer, effective July 1. He has served for the past two months as a special assistant to the governor.
"This legislation is a blueprint for our state's future as we move closer to a new century and a new millennium," Gov. Underwood said during the signing of the bill. As the state's chief technology officer, Dr. Tully will work closely with the governor and a revamped Science and Technology Committee to identify areas in which technology can improve government services, make computer systems throughout state government more compatible, and provide information to West Virginians more timely and efficient.
Purchasing Director David Tincher has spoken with Dr. Tully regarding the procurement of computer hardware and software and is looking forward to forming a conducive working relationship between the two offices.
"We currently have a review process in place, which is performed by IS&C," Tincher said. "With Dr. Tully serving as the chief technology officer, I'm sure he will want to look at the hardware and software purchases as well as the computer consulting contracts being entered into by the state."
Tincher added that his staff will work closely with Dr. Tully's office in develop-ing and following the appropriate review process which he deems necessary to complete the job which the Governor has charged him to do. Any changes made to the current review process will be reported in The Buyers Network.

Back to the Top
Purchasing Card Now Permitted for Use of Labor and Services
The rules and regulations for the Purchasing Card Program were recently amended to include modifications established in Senate Bill 563.
This legislation allows for the State Auditor and the Department of Administration to set the dollar limits by mutual agreement, according to Dick Estill, Purchasing Card Admini-strator. Within the near future, the payment of utilities, maintenance contracts, and equipment rentals, which exceeds the $500 standard limit, will be permitted.
"To assist state agencies with needed services and labor, we provided the ability for them to purchase tax-reportable services under certain conditions if the vendor can be verified in WVFIMS," Estill said. "This is not a complete fix, but will temporarily address this problem."
All state agencies should have received the revised information and forms for the Purchasing Card Program. Due to the success of the pilot program, additional agencies began participating in the program, effective June 1st. At that time, the custom designed card was introduced, Estill said.
For additional information on this program, please contact Dick Estill, Purchasing Card Administrator, at (304) 558-2744.

Back to the Top
Consider these Upcoming Conferences!
Interested in expanding your knowledge of the purchasing profession? Here are two upcoming conferences which may be of interest to you.
The 52nd Annual Forum and Products Exposition sponsored by the National Institute of Governmental Purchasing (NIGP) will be held in Fort Lauderdale, Florida, on August 15-20, 1997. This event includes informative workshop sessions and an exhibit hall full of product demonstrations. For additional information, contact E.R. Roon, CPPO, Local Chair of the 1997 Forum, at (954) 761-5140.
The International Federation of Purchasing & Materials Management (IFPMM) World Congress, which will be held November 12-14, 1997 in Phoenix, Arizona, is presented by the National Association of Purchasing Management, Arizona State University, National Institute of Governmental Purchasing, Purchasing Management Association of Canada and Thunderbird - American Graduate School of International Management. Scheduled presentation topics include best practices in global supply management, barriers and prescriptions to international supply management, global information management technology, and strategic logistics management. For more details, call the National Association of Purchasing Management at 1-800-888-6276, ext. 401.
Please note that the Purchasing Division will not be offering a fall conference in 1997; however, plans have begun for the 1998 Spring Purchasing Conference.

Back to the Top
Show & Tell Fair Planned to Promote Services
The Purchasing Division will participate in the Department of Administration's first ever Show and Tell Fair. This event, which will be held in Building 7, Conference Room C on August 5th through 7th, will offer display booths from all divisions and sections within the Department.
The purpose of the fair is to promote the programs and services offered by the Department and to answer questions from its customers. The idea behind this event came directly from an INSPIRE Town Hall meeting at which ten Department employees evaluated the need to share information regarding its programs and services among state employees and to the public. The fair will be open to all state employees and the general public from 11:00 a.m. to 3:30 p.m. all three days.
A reference handbook, which will be available on disk and hard copy, will contain information regarding all functions of each division. Contact persons will be included in this guide. Refreshments and free parking will be available.
For additional information regarding the Show and Tell Fair, please contact Janice Boggs, the Purchasing Division's committee representative, at (304) 558-0086.

Back to the Top
Being On the Receiving End...For a Change
Lately, a great deal of discussion and work has been focused on receiving in the TEAM automated purchasing system.
Everyone agrees when a vendor makes a delivery, it should be compared with, or matched to, a purchase order. This is especially true when deliveries go to one location, but the invoices go to another. When those situations exist, it would help if the accounts payable team could verify online that the goods or services were delivered.
What does it take to be on the receiving end for a change? In TEAM, a receipt takes only a few minutes and two screens.
The first screen is called Receipt Setup (RSU), which is used to enter information, such as the purchase order number, the delivery location, and receipt date.
As an incentive for posting receipts, the Purchasing Division will provide your agency with monthly reports, if desired, to let you know when your orders are not received. Furthermore, if the goods you receive are "inventory" items, we will soon help you get this information to the West Virginia Financial Information Management System (WVFIMS) Fixed Assets module through a batch interface.
More information on the Fixed Assets interface will be provided next month. Meanwhile, if you are interested in posting receipts in TEAM for your agency, please call 304-558-2314 or click onto our Internet address: TEAM@gwmail.state.wv.us.

Back to the Top
Purchasing Division Buying Staff
Questions concerning any of the contracts listed above, please contact the appropriate buyers:
File 21
Pam Jones
(558-0067)
File 22
Jim Jackson
(558-0468)
File 31
Charlyn Miller
(558-2596)
File 33
Ron Price
(558-0492)
File 41
Evan Williams
(558-2316)
File 42
Dick Estill
(558-2744)
Questions? ... Just Ask!
Are you unsure of certain purchasing procedures? ... Do you need to know what printing services Consolidated Publishing Facility provides? ... Do you have a question regarding travel requests? ... Would you want to know what surplus property is available?... If you need information concerning any function within the Purchasing Division, complete the form below:


Back to the Top
Thank you for visiting the July 1997 Issue of The Buyers Network!