Affiliated State Agencies, Offices and Facilities (by County)
Click a county to jump to the list of state agency facilities and offices located in that county.
[ Personnel Home ] [ Show all facilities from the top. (80k) ] [ Acknowledgments/Updates ]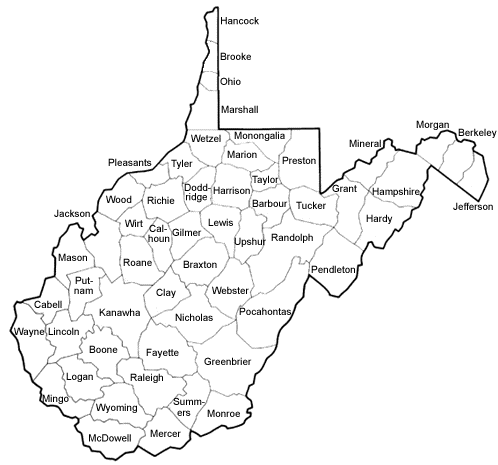 ACKNOWLEDGMENT [

Top ]

In March, 1996, each affiliated agency was sent a letter requesting that they provide the Division of Personnel with a complete list of all office/facility locations throughout the state to be included in a booklet to be used for recruiting, counseling, or any other appropriate purpose. Substantial time and research were devoted to this project that took more than a year to complete.

The Division of Personnel would like to thank each agency and its staff who took the time to compile the information and submit it in the format requested. For some agencies, this was an enormous task and we would like to say "Thank You" to each and everyone for their assistance and contribution.

All state agency offices and facilities are listed in alphabetical order by county (55). (Updated: 3/2000) Please call 558-3950 ext. 242 or 243 for suggestions or changes. You may be able to use your browser Edit, Find feature to search for a keyword or phrase.
For additions or corrections, please contact:

West Virginia Division of Personnel
Building 6, Room B-449
1900 Kanawha Boulevard, East
Charleston, West Virginia 25305-0139
PHONE: (304) 558-3950 Ext. 242 / 243
FAX: (304) 558-1587


Other suggested sites for county information:

| County Commissioners' Association |
| WVU - Institute for Public Affairs |

[ Top of page ]